Houston Astros: 3 Players Who Must Receive Extensions Before They Leave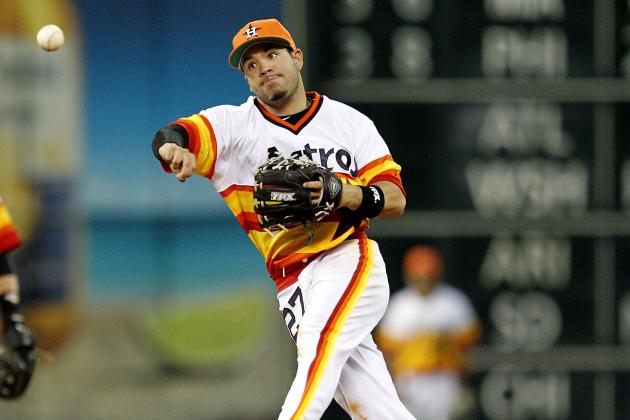 Bob Levey/Getty Images
Altuve needs to be locked up long-term.
While facing an impending move to the American League, the Houston Astros have a clear need for impact players. From Jose Altuve to Jordan Schafer, the Astros have a few key players that need to stay within the system.
While they are currently sitting at 23-31, the current team has played over expectations. In ESPN's preseason rankings, the Astros sat in last place among all clubs. Many believed that Houston's inexperience would lead to an awful outcome. However, the team are having a positive season and should hope to continue at their current pace.
If the Astros continue to grow, they should be a decent ball club in three to five years. However, in order to do so, the 'Stros have to lock up their young talent.
Although the team don't have any immediate holes, the trend in baseball is to lock up players in their pre-arbitration years on high year/low cost contracts before the player becomes a star. Such moves can be seen with the Tampa Bay Rays' Evan Longoria and Matt Moore.
These trends help teams in the bottom third in baseball in terms of payroll, something which the Astros know dearly about.
Soon this team will be void of Carlos Lee, Wandy Rodriguez and Brett Myers's contracts and be able to lock up younger players as they rebuild their farm system.
Begin Slideshow

»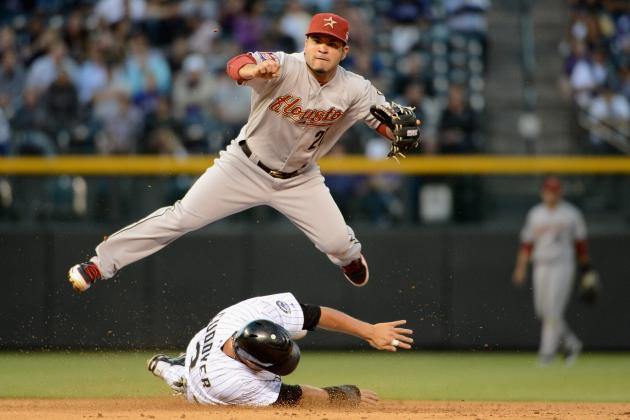 Doug Pensinger/Getty Images
Altuve deserves an extension.
Altuve is the sprightly second baseman that puts fear in opposing pitchers. Don't let his diminutive 5'5" stature fool you—this kid can hit.
Altuve is 22 and already has 109 Major League games under his belt. After batting .276 in his rookie campaign, Altuve is up to .322 through 52 games this season. More importantly, he is getting on base at a higher clip. While he had a disgraceful .297 in 2011, his .366 clip this year has made him a formidable force in the NL.
Since Altuve is not arbitration eligible until 2015, now would be a good time to buy out his arbitration years before he becomes one of the top second basemen in the league.
With a move to the AL, a speedy Altuve should find easier starting pitching, hopefully increasing his counting statistics.
If one were to speculate, a five-year, $25 million contract is not out of reach.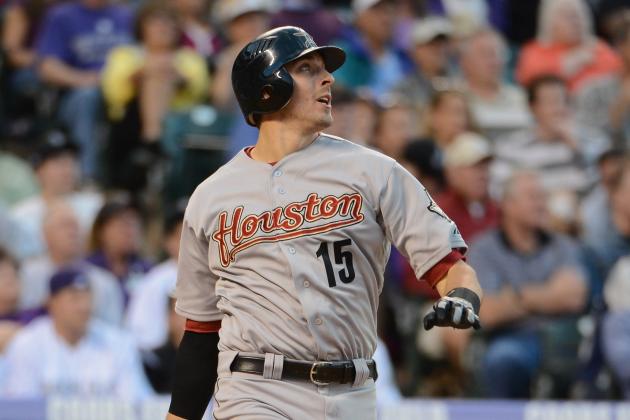 Doug Pensinger/Getty Images
Castro is another potential player for a contract extension.
This former first-rounder has yet to live up to expectations, but with only 336 plate appearances, maybe Castro just needs more time to adjust to pitching at the highest level.
As profiled by former ESPN analyst Jason Grey, Castro can be summed up in a few short sentences:
The 23-year-old Castro, a Stanford product, was taken five picks after the Giants took Posey in the first round of the 2008 draft.

Castro doesn't have quite the same offensive potential as Posey, but the left-handed hitter does have a good approach at the plate and good plate discipline. He stays back well, keeps his hands inside the ball and can go the other way. Defensively, although his release is a bit inconsistent at times, he has a strong, accurate arm, so he can neutralize the running game a bit. He also has made good strides in learning the nuances behind the plate and is going to stick there.

He's a very solid player in many aspects of the game, both offensively and defensively. The problem, as you might have already surmised, is his lack of pop.
Although Castro may never hit for power, a young catcher that can hold his own both defensively and offensively is worth its weight in gold.
Castro is in no danger of leaving soon (arb. 2014), but a move similar to the Royals' for Salvador Perez (five years, $7 million with two club options) seems to be the closest fit.
As profiled by Jeff Zimmerman, Perez's contract could be worth up to $19.75 based on options and performance.
Castro profiles well as a catcher and should continue to play behind the plate for the next few years.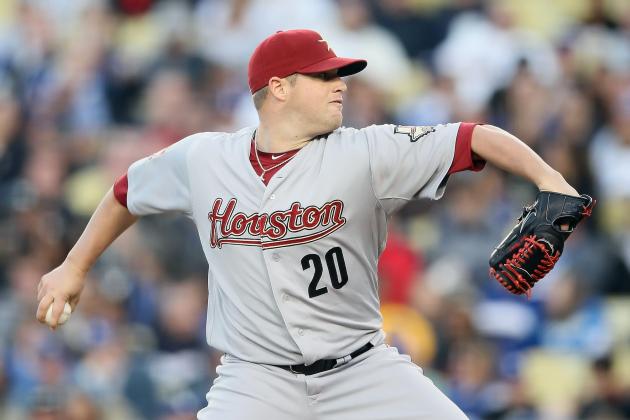 Jeff Gross/Getty Images
The Astros need to lock up Norris long-term.
Although the 27-year-old California product may have his ups and downs, his ability to strike out hitters adds value to his repertoire. He has never won 10 games or had an ERA under 3.77, but don't let the statistics deceive you.
Norris is a power pitcher that can dial his fastball into the upper 90s, but his true out pitch is his slider. If anyone has ever watched a Bud Norris highlight tape (start here at :32), they know Norris has some of the best stuff in the game.
Although the stats don't back up Norris' career, if he were to stop walking as many hitters, he has the potential to be an ace. His repertoire profiles well as a No. 1 and soon he will be making No. 1 money.
It is the Astros' responsibility to sign him to an extension before he becomes arbitration eligible this offseason.