Los Angeles Dodgers: Time to Panic? Where L.A. Should Go from Here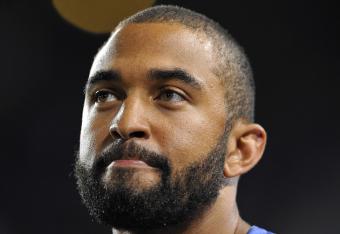 Lets take a step into the go-back machine.
Imagine it's April 1 and you're talking baseball with a friend of yours. A few minutes into the conversation, the topic of the Dodgers comes up, and after noting their pathetic lineup and shoddy pitching, your friend makes a statement that appears to border on insane.
He looks you in the eye and says, "You know, I think come June 4, the Dodgers will have the best record in baseball and a three-game lead in the division."
As ponderings and predictions of an Aaron Harang inflated ERA and an AJ Ellis average around the Mendoza line float through your mind, I'm going to guess your next thought wasn't, "We obviously need to make a move!"
And yet, here we are.
The Dodgers, with a 33-21 record and the only winning percentage over .600, have dropped five of their last six games and have seen their divisional lead shrink to just three games. To make matters worse, those five losses were to teams that are a combined 11 games under .500.
So as Matt Kemp watches from the disabled list (where he sits with good company), the question amongst Dodgers fans suddenly filled with high expectations remains: What next?
As players previously unknown still fill the daily lineup card, Dodgers fans have already begun scouring the internet for their replacements. So as names like Kevin Youkilis, Matt Garza, David Wright and Jed Lowrie circulate online, it's time to set straight what actually makes sense for the Dodgers.
What position do you think the Dodgers should devote the most attention to finding a replacement at?
To start with, the idea that the Dodgers should be in search of starting pitching is a bit crazy. The reason we're even having this conversation, the reason the Dodgers are in control of their division, can mostly be credited to the guys who take the mound at the start of every game.
Among all 30 teams in the league, the Dodgers starters rank second in ERA (3.16), trailing only the Nationals.
To take this argument one step further, pitching is one area the Dodgers might actually have a bit of an overflow of.
Take Nathan Eovaldi, for example, the Dodgers' number six starter. In two starts this season, Eovaldi has allowed just nine hits and four earned runs. And he's the number six starter for the Dodgers.
Who's number seven you might ask?
How about Rubby De La Rosa, the 23-year-old phenom who wowed Chavez Ravine last season with 60 strikeouts in 60.2 innings and an ERA under four. De La Rosa, who is still recovering from Tommy John surgery, has been rumored to be ahead of schedule in his recovery and could be ready for action before the end of the season.
So with pitching-a-plenty, the question turns towards the lineup—an area the Dodgers could most definitely use some help in.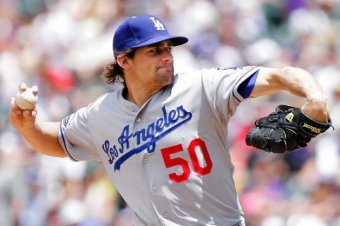 In looking through the roster, there are just three positions the Dodgers can confidently say they don't need a replacement in: center field, right field and catcher.
While Matt Kemp is in the midst of his second trip to the DL, his return is expected back soon enough to assume the Dodgers can survive until he returns.
As for the other five positions?
Help. Please.
First up is the position most in need of a replacement: first base.
I've been on the James Loney bandwagon for a few years now, but the way he has played lately proves there's no better time to jump off.
While Loney remains one of the elite defensive first basemen in the game, a .348 slugging percentage can't be tolerated in a lineup as weak as LA's. What makes him even more replaceable is the level of talent at first base—a position full of power across the league.
Next up is second base, a position that one month ago probably wouldn't have made this list. With Mark Ellis expected to be out for at least two more months and no real prospect waiting in the wings, second base would be a great position to fill.
Following in numerical order, third base is the third position on our list. If not for the massive contract in the books for Juan Uribe, third might be a higher priority. But regardless of your owner, few teams can sustain multiple big contracts at the same position.
The final two positions on the list are left field and shortstop, both last on the list for different reasons.
At short, the Dodgers would still like to believe that Dee Gordon is a long-term answer; however, his recent production and defensive struggles have led some fans to believe otherwise. It also must be noted that there isn't exactly a plethora of shortstops available on the market.
Finally, the third outfield position. The reason this ranks so low on the list is simply because the Dodgers do have some guys who can offer decent production already on their roster. Bobby Abreu has been tolerable since coming over from the Angels, and serviceable utility men like Jerry Hairston and Elian Herrera have both been amongst the Dodgers top hitters this season.
With all this said, there is one catch.
As general manager Ned Colletti pointed out earlier this week, the league's introduction of an additional wild card team in each league means more teams will remain in the hunt deeper into the season.
Consider last season, for example. At the July 31 trade deadline, the Yankees held a 5.5-game lead over second place in the wild card race and an 8.5-game lead over third place. Essentially, the AL wild card had already been trimmed to a two-horse race.
With the addition of a second wild card, however, six teams would have remained in contention for the final playoff spots. So with more teams in contention and fewer teams selling, it brings everything back to the initial question: What next?
Despite minimal amounts of trade bait throughout the major and minor leagues, I've got to believe the pressure to win and win now will eventually lead Colletti to do something at the deadline. Whether that move will push the Dodgers over the top, however, remains to be seen.
Then again, with a 33-21 record, we need to keep reminding ourselves: The Dodgers already are in great shape.
This article is
What is the duplicate article?
Why is this article offensive?
Where is this article plagiarized from?
Why is this article poorly edited?

Los Angeles Dodgers: Like this team?