London 2012: Ranking Team USA's Best Options to Take the Last Shot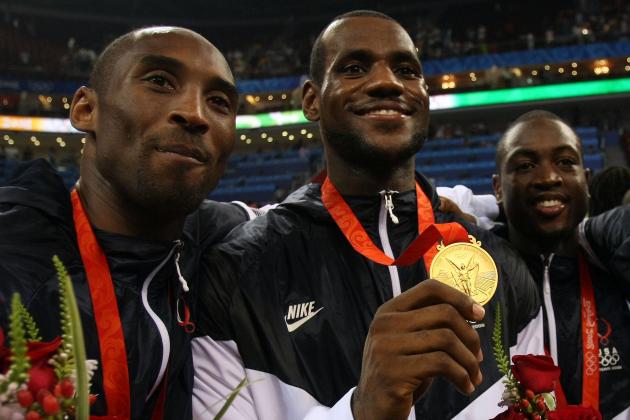 Jed Jacobsohn/Getty Images

Deciding who would take the last shot wasn't a primary concern for the 2008 U.S. Men's Olympic Team. Aside from a thrilling gold medal game against Spain, Team USA didn't find itself in a situation where a crucial basket was needed down the stretch.
The London Olympics may prove to be a different story, however. A number of countries—Argentina, France and Spain among them—are loaded and primed to stop Team USA from winning its second consecutive Olympic crown. Blowouts are no longer a certainty, and head coach Mike Krzyzewski may have to do more coaching than in years past.
In a perfect world, the U.S. team would be able to capture a gold medal on Aug. 12 without any game hanging in the balance in the final minutes of the fourth quarter. But just in case it can't, let's take a look at Team USA's best options to take the last shot.
Begin Slideshow

»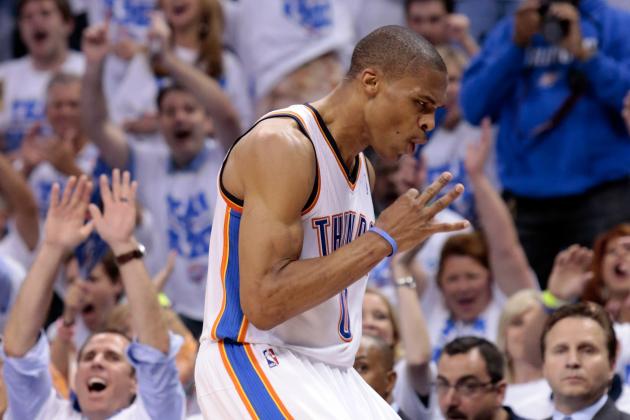 Brett Deering/Getty Images

Russell Westbrook's shooting percentage in clutch situations this year (less than five minutes left in the game with neither team ahead by more than five points) may be somewhat pedestrian (38.4 percent), but he deserves credit for his willingness to have the ball in his hands with the game on the line.
Even though he plays alongside the most prolific scorer in the NBA, only two players—Kobe Bryant and teammate Kevin Durant—have attempted more shots in crunch time over the past two years than Westbrook.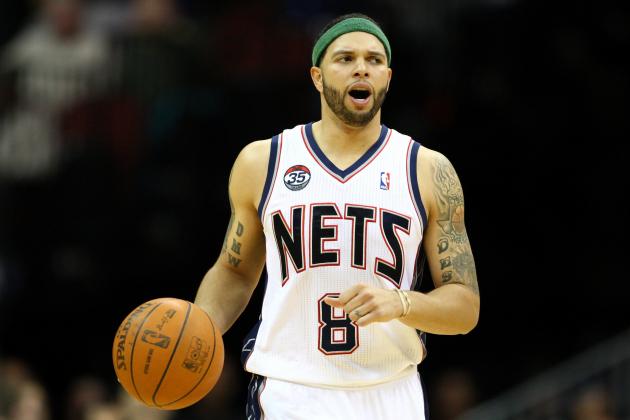 Chris Chambers/Getty Images

Deron Williams didn't have a lot of opportunities to play the hero during his year-plus stint in New Jersey, but he's a more-than-capable finisher when the situation demands it.
If Krzyzewski decides that Williams is his go-to option at the end of a game, don't be surprised if a pick-and-roll is the play call. According to Synergy Sports, Williams averaged 0.93 points per possession this season (22nd-best in the NBA) when he was the ball handler in pick-and-roll sets.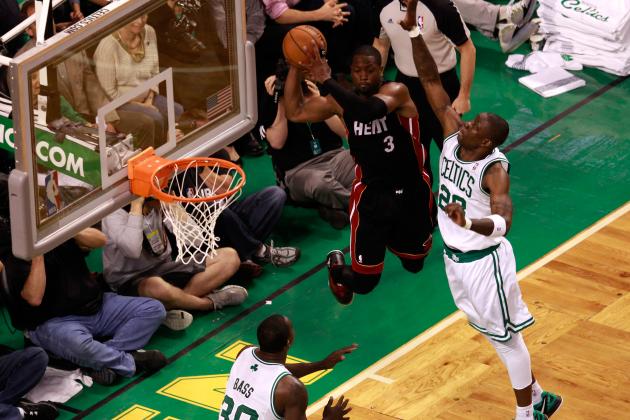 Jared Wickerham/Getty Images

Miami Heat guard Dwyane Wade has shot better than 40 percent in late-game situations over the past two seasons, and he may have hit the most memorable game-winner of the year against the Charlotte Bobcats back on Dec. 28.
Wade's 3-pointer with 2:04 left in the 2008 gold medal game essentially closed the door on Spain's chances for a comeback. If the situation presents itself again, Wade may just choose to don the Superman cape for an encore.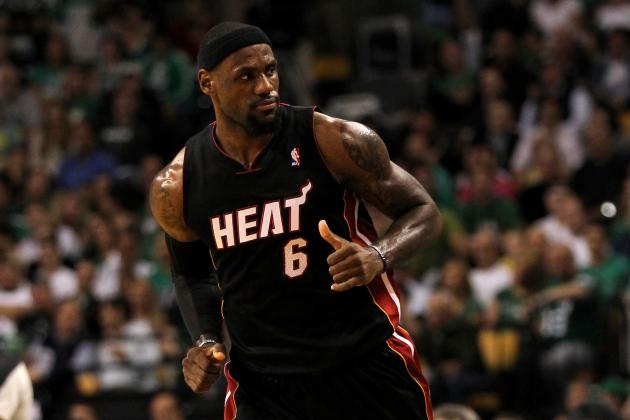 Jim Rogash/Getty Images

LeBron James gets lambasted for his supposed lack of a "clutch gene", but the criticism is somewhat off-base.
In the last two minutes of close games this season (including the playoffs), LeBron James' field-goal percentage is higher than every other perimeter player who is projected to be on the final Team USA roster.
At 6'8" and 250 pounds, James is near impossible to stop whenever he decides to attack the basket. However, his refusal to consistently use those physical gifts at the end of games may cause Team USA to look elsewhere in crunch time.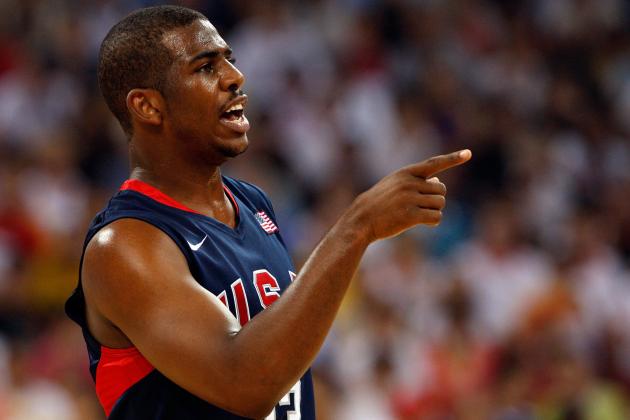 Streeter Lecka/Getty Images

Chris Paul's late-game heroics are the sole reason that the Los Angeles Clippers made it to the second round of the playoffs this season.
Few players can create their own shot better than Paul, and the All-NBA playmaker is especially adept at blowing past a defender and knocking down a jumper at the top of the key.
Paul is arguably the best point guard on the planet, and that—along with his extensive international experience—makes him a prime candidate to take the last shot for Team USA.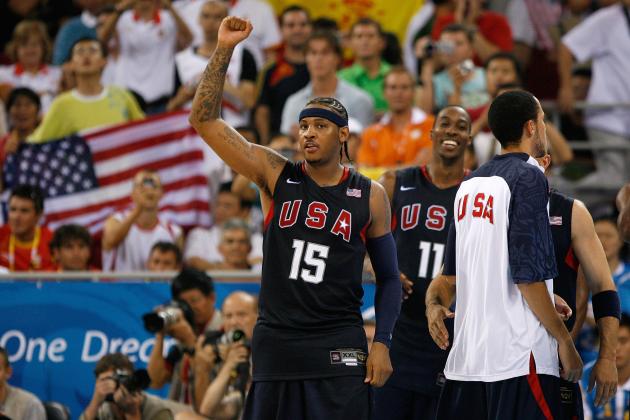 Harry How/Getty Images

For better or for worse, no one epitomizes "hero ball" more than New York Knicks forward Carmelo Anthony.
Everything in the New York market is amplified to a certain degree, but even so, it sometimes feels as if Anthony has yet to miss a big shot since his arrival in the Big Apple (even though that clearly isn't the case).
Whether it's the first game of pool play or the final seconds of the gold medal game, if the ball is in Melo's hands at the end of a tight contest, the opposing team should fully expect Anthony to let it fly.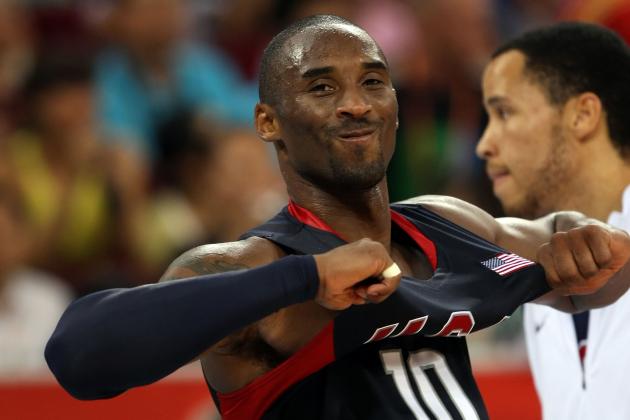 Jed Jacobsohn/Getty Images

Kobe Bryant has a well-publicized reputation for being the best closer this side of Kyra Sedgwick. However, in clutch situations over the past two seasons, Bryant has made only 37 percent of his field goal attempts.
That said, the fact that Bryant has already been the go-to guy for Team USA gives him an advantage over every other player on the roster.
The Lakers' guard scored six points in a crucial fourth-quarter stretch in the 2008 gold medal game against Spain, and he won't hesitate if called upon to repeat his theatrics this summer.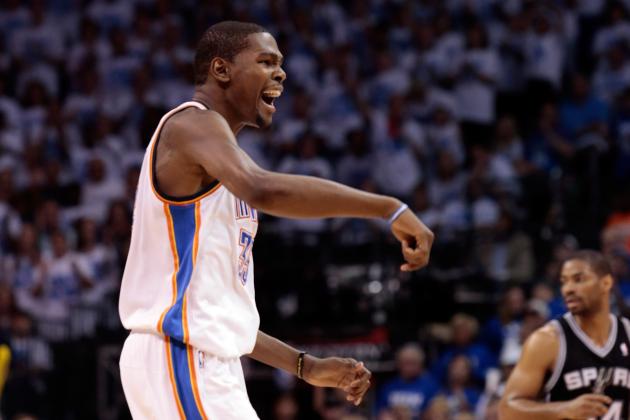 Brett Deering/Getty Images

One-on-one, Kevin Durant is perhaps the most difficult cover in the NBA. His length is too much for most wing players to deal with, while his speed is uncharacteristic for a player listed at 6'9".
While some stars don't necessarily want the ball in their hands as the clock approaches zero, Coach K doesn't have to worry about Durant in those situations. This season, no one has taken as many shots with the game on the line as Durant has, and the Thunder forward has made twice as many game-tying or game-winning shots as any player in the league.
With a loaded roster heading into the 2012 Games, Team USA may rack up double-digit victories every time that they step out onto the court. But if the team runs into some trouble in London, look for Durant to be the one taking the deciding shot.