Belmont Stakes 2012: The Best Horses No One Is Talking About
Al Bello/Getty Images

The world knows that the 2012 Belmont Stakes will feature I'll Have Another (odds at 3 to 5) attempting to win the first triple crown in horse racing since Affirmed accomplished the feat in 1978.

He will be challenged by Dullahan (5 to 1), the third-place finisher in the Kentucky Derby who has looked good in pre-race workouts.

Also threatening the triple crown bid is Union Rags (6 to 1), who was one of the pre-race favorites in the Kentucky Derby.

But this article isn't about them.
You see, I'll Have Another, Dullahan and Union Rags are the three horses that everyone is talking about.

But if history tells us anything, it is that the Belmont Stakes is not about the favorites—it's about the horses that no one is talking about.

Over the last four Belmont stakes, no horse has won the race with better than 12 to 1 odds, and big surprises have been abundant.

In 1980, it was Temperence Hill crossing the line first despite 53 to 1 odds.

In 1993, Colonial Affair was 14 to 1. Lemon Drop Kid was victorious in 1999 at 30 to 1, followed by Commendable at 19 to 1 a year later.

2002 provided the biggest upset in the history of the Belmont Stakes with Sarava at 70 to 1.

Bird Stone came through at 36 to 1 in 2004, and over the last four years we have seen Da' Tara (38 to 1), Summer Bird (12 to 1), Drosselmeyer (13 to 1) and Ruler on Ice (25 to 1) emerge as champions.
So don't get me wrong—I'd love to see I'll Have Another win the triple crown just as much as everyone else. However, it's time to talk about the horses that no one else is talking about.
Odds via DRF.com.
Begin Slideshow

»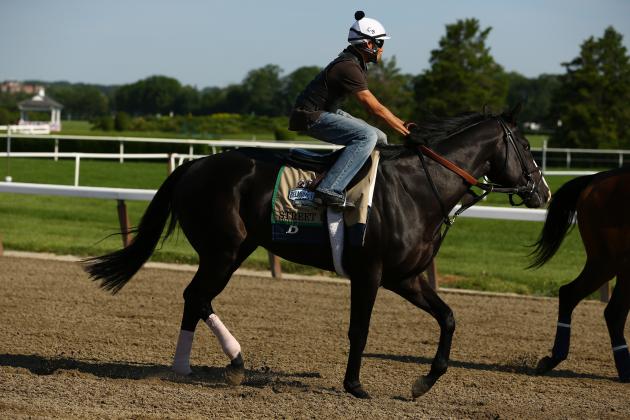 Al Bello/Getty Images

With his current odds standing at 15 to 1, Street Life is a three-year-old colt who is the son of Street Sense. As a reminder, Street Sense was the 2007 Kentucky Derby champion and also finished second in the Preakness the same year.
So Street Life, who is in his first year of racing, certainly has the talent in his bloodline to emerge victorious at Belmont Park.

On top of the bloodline, Street Life packs a vicious finishing kick. And when I say vicious, I mean bloodthirsty, savage and killer.
Seriously.

His first race was a mere six furlongs, until Chad Brown realized that he could be absolutely deadly in a longer event. With the Belmont Stakes shaping up to be the longest race of his career, the possibility that Street Life gets to extend his kick even further is enticing, to say the least.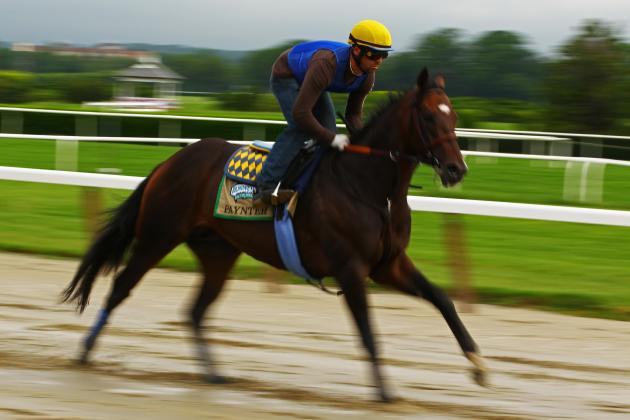 Al Bello/Getty Images

Remember Bodemeister? Of course you do.
Bodemeister, the horse who led nearly all of the Kentucky Derby and the Preakness, only to be nipped by I'll Have Another in both races. Trainer Bob Baffert opted not to enter Bodemeister in the Belmont Stakes, and instead replaced him with Paynter.

Paynter's last race was a 5 1/2-length win in an allowance race at the Preakness, and Baffert always seems to have strong candidates in the year's biggest races.

Paynter also recorded his fastest five-furlong workout of his career in 59.26 seconds on May 27, and he seems to be in peak form heading into Belmont. Hall of fame jockey Mike Smith will ride Paynter, which only adds to his ability to contend.

The experts are taking notice. Paynter had been bumped up to an 8-to-1 favorite as of Sunday's odds posting.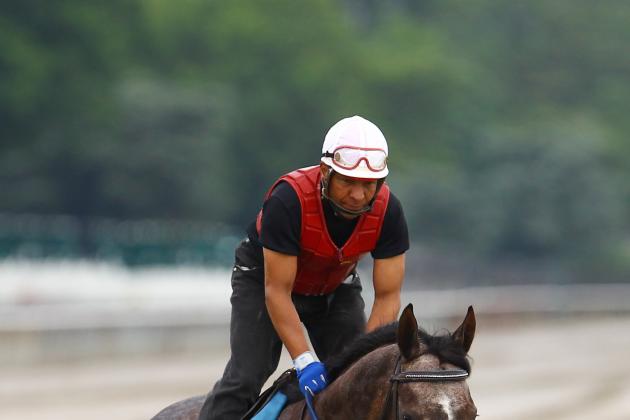 Al Bello/Getty Images

I like winners. Who doesn't? I firmly believe that the unquenchable desire to win is an asset that cannot be taught or coached. Those who have it, carry an automatic advantage over their competitors.

So what makes me like the 28-to-1 long shot Unstoppable U?
Well, naturally, he's never lost.
Granted, he's only run two races in his career, and they have both been against lesser competition. But with many impressed with Paynter's fastest ever—59.26 over five furlongs—I couldn't help but notice Unstoppable U turning in a 59.20 over the same distance.

Sure, he's a long shot, but maybe he just doesn't like to lose.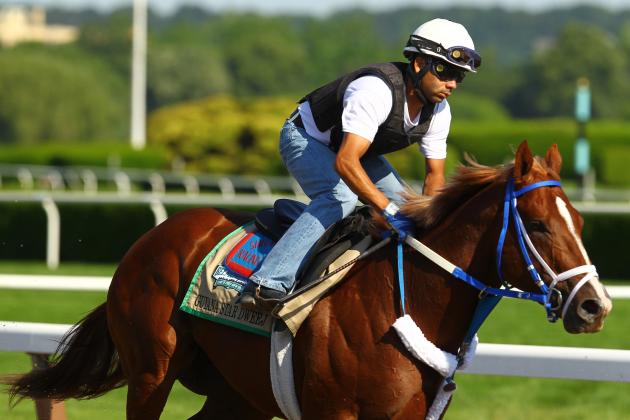 Al Bello/Getty Images

At 50 to 1, Guyana Star Dweej is currently tied for the worst odds in the Belmont Stakes. Quite frankly, he is the true definition of a long shot.
However, for what it's worth, I think he has the coolest name in the field. Not only does it sound awesome, but I looked up what it actually means. Guyana Star was the name of a horse who won 52 (yes, fifty-two!) races in Guyana, and Dweej means "twice born." Brilliant.
He finished in second place at an allowance race at Belmont Park in April and seems to like this track.

Also note that Guyana Star Dweej was held out of the Preakness, enabling him to focus solely on the Belmont Stakes. He should be ready to go on Saturday.

If you're really into long shots, why not wish upon a star?