Nebraska Football: Power Ranking NU's Pass-Catching Options
Eric Francis/Getty Images

We've already gotten to know Nebraska's wide receiver corps, but that introduction left an important question unanswered. How good are these guys? Who is the best receiving option for Nebraska?
Well, fret no more. Here is the power ranking of Nebraska's receiving threats (which will include more than just wide receivers) going into 2012.
Begin Slideshow

»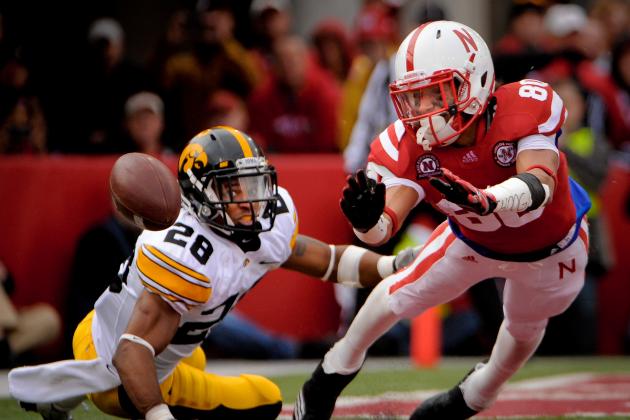 Eric Francis/Getty Images

The combination of hands, route running and blazing speed makes Bell Nebraska's most powerful receiving option going into 2012. Bell came on strong for Nebraska at the end of 2011 with 32 catches for 461 yards and three touchdowns. Look for Bell to feature more prominently in Nebraska's offense in 2012.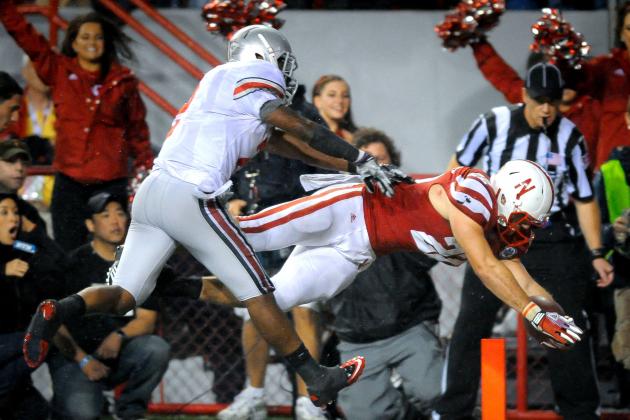 Eric Francis/Getty Images

Burkhead had 21 catches for 177 yards and two touchdowns in 2011. But with second-year offensive coordinator Tim Beck looking for different ways to utilize the star of his offense, don't be surprised to see Burkhead being utilized more as a receiver in 2012.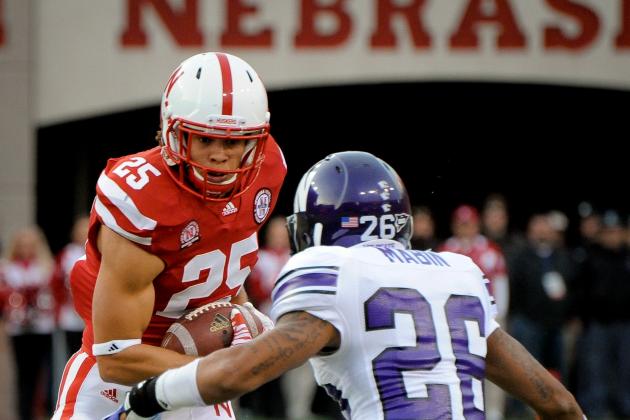 Eric Francis/Getty Images

All the man does is catch touchdowns. And while Reed fell into the Mike McNeil trap of being underutilized in 2011, he still has the size and the speed to cause matchup nightmares for opposing defenses.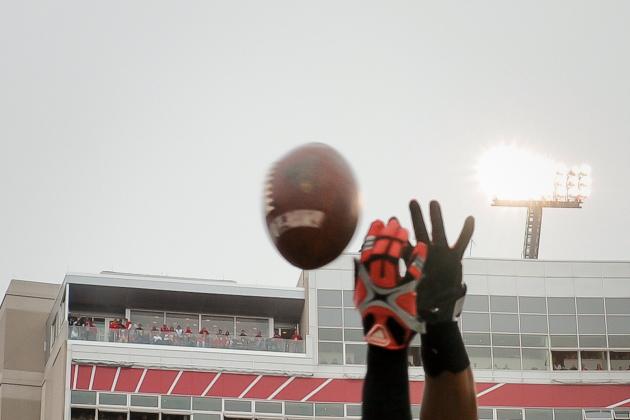 Eric Francis/Getty Images

Enunwa hauled in 21 catches for 293 yards and two touchdowns in 2011, including a critical deep strike against Ohio State to help key Nebraska's monumental comeback against the Buckeyes. While not having blazing speed, Enunwa's size makes him an inviting target. If Enunwa can improve on his hands and his route-running in his junior year, he has the potential to be a true safety blanket for Taylor Martinez.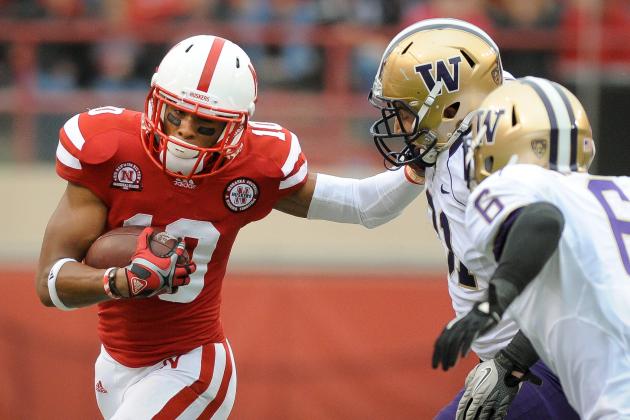 Eric Francis/Getty Images

Turner arrived at Nebraska with quite a bit of fanfare, and early in the season, he did not disappoint in 2011, becoming the team's leading receiver. But dropped passes and struggles in practice saw Turner's playing time and production significantly diminish. Turner is listed lower in this power ranking, but has the potential for the biggest move given his talent if he is able to cure some of the problems that plagued him at the end of 2011.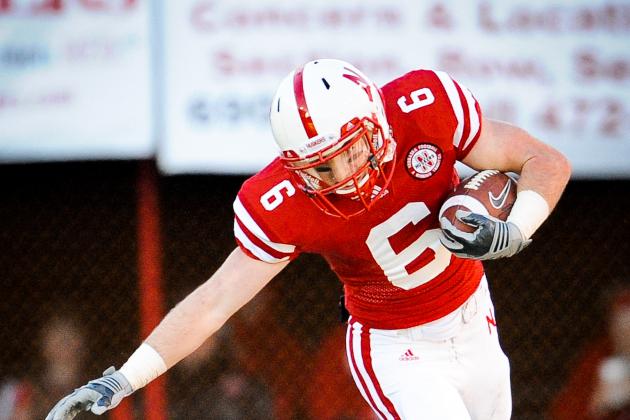 Eric Francis/Getty Images

Marlowe may be the receiver with the most amount of trust from the coaches, seeing time as a kick returner and as a running back. But Marlowe had a less productive season in 2011 and could find himself a victim of the increased competition for playing time at wide receiver come 2012.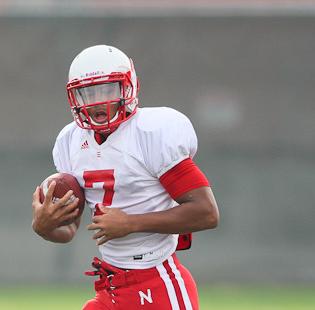 Image originally located at http://bit.ly/M25TX2
Allen was impressive as a scout team performer during his redshirt season in 2011. With that year of experience, look for Allen to challenge the starting lineup from day one of the 2012 season. And at 6'3", he makes for an inviting target.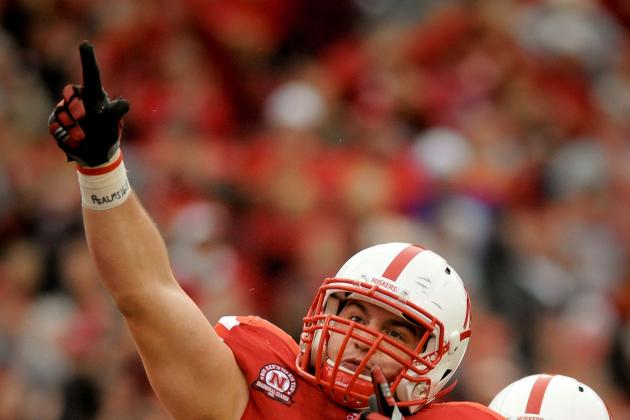 Eric Francis/Getty Images

Cotton's role is more commonly thought of as a blocker rather than a receiver, but he did have 14 catches for 189 yards in 2011. He is certainly competent as a receiver and has the ability to provide a less-expected target for Taylor Martinez.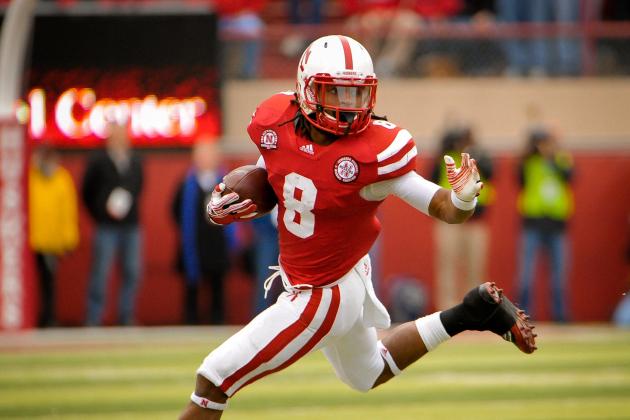 Eric Francis/Getty Images

With the departure of Aaron Green, Abdullah is positioned to be the clear backup to Rex Burkhead. And with the pronouncement by Tim Beck that Burkhead will not have the same kind of workload he did in 2011, Abdullah is likely to see more of the field than he did in 2011. Couple that with the skills Abdullah showed off as a kick returner, and the possibility for a dangerous receiving threat emerges.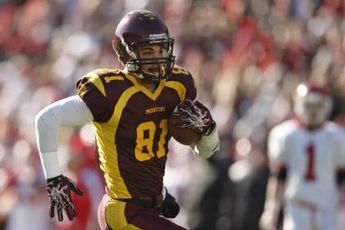 Image originally located at http://bit.ly/Lohtt2
Westerkamp might be the hardest receiver to power rank for Nebraska. As a true freshman, and given the depth at receiver, it's not inconceivable to see Westerkamp redshirting in 2012. But given his size and his reported level of polish and game-readiness, it's also not inconceivable he could challenge for significant playing time. Given the history of Kenny Bell and Jamal Turner, it's clear that Nebraska's coaches have no fear of playing a true freshman at wideout.
If you would like to contact me directly to schedule an interview, ask a question or to get my recipe for a killer peach cobbler, you can send an e-mail to patrickrunge@gmail.com. (DISCLAIMER: Peach cobbler recipe might not be all that killer.)
Or, you could always...Follow @patrickrunge