5 Burning Questions for Greece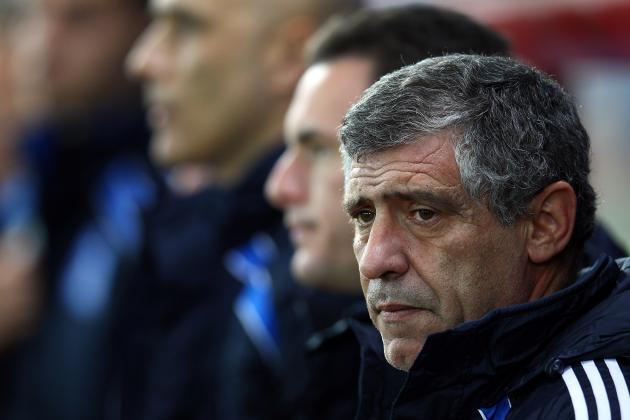 Julian Finney/Getty Images

Having arrived in Warsaw to begin final preparations for Poland to open the 2102 European Championships, Greece has several questions that still need to be answered. After two unimpressive friendlies against Slovenia and Armenia, coach Fernando Santos has work to do.
Since qualification for the championship Greece has drawn with Russia, Belgium and Slovenia, beat Armenia and lost to Romania. While the loss isn't a bad result , the poor performance against Armenia and Slovenia leaves plenty of questions.
While never the offensive team, Greece in these friendlies have shown the ability to score during the flow of play against popular perception. Greece also has come back to level the score against Russia and against Romania something that in the past was hard Greece to do.
With just 5 days remaining before the opening kickoff, here are the 5 questions that Fernando Santos must answer.
Begin Slideshow

»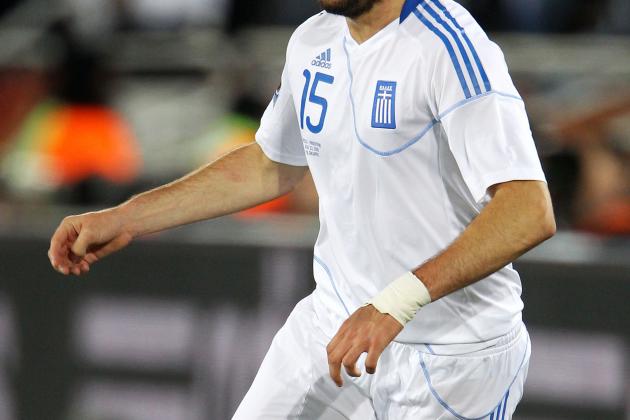 Phil Cole/Getty Images

Vasilis is the clue that holds this Greek team together. He versatility to play midfield as well as defense makes him one of the most underrated players in the tournament. Torosidis is currently trying to become fit for the opener against Poland after sustaining a knee injury against Slovenia.
According to him, he will be ready for the opener as he has already return to the pitch to individual drills in practice but has yet to officially practice with the team. Until that happens Vasilis is a question mark for Friday's opener.
If Torosidis is able to start, coach Santos will go with a lineup that will have Giannis Maniatis in the midfield along side Kostas Katsouranis. Both will be a holding or defensive midfield role allowing both Torosidis and Jose Holebas to move up along the flanks.
If Vasilis is unable to start, coach Santos could go several ways. Sokratis Papastathopoulos could move out to right back and allow for Kyriakos Papadopoulos to start at center back leaving Maniatis in the midfield. Maniatis could move to right back allowing for Ninis to move back to a midfield role and start Dimitri Salpagidis upfront. Another possibility is starting Georgios Makos as a defensive midfielder or even go offensive and start Giannis Fetfatzidis or Georgios Fotakis.
For Greece to advance to the knockout stage, Torosidis will need to be healthy.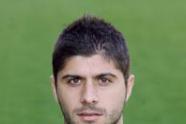 Ever since the retirement of Antonis Nikopolodis back in 2008, goalie has been a revolving door under both Fernando Santos and Otto Rehagel. Seven goalies have made their debuts since 2008. That is way to many.
Of the three goalies selected, Alexander Tzorvas looks to be the odd one out. Having appeared in only a handful of games since the beginning of the year Tzorvas spot on the roster appears to be jeopardy going forward.
Michalis Sifakis started the last friendly against Armenia. While he did pitch a shut out, he wasn't tested by a poor Armenia attack. Rust may still be an issue for Michalis as he only appeared in just four games for his club team this year.
That leaves Kostas Chalkias. Chalkias did impress in his tune up against Slovenia. His five save outing against Slovenia left many of the Greek press to think he was the favorite to start against Poland Friday afternoon.
Chalkias should be the favorite going in but Santos has picked Sifakis to be his goal constantly when he has been healthy. I don't expect that to change now just before the start of the championship.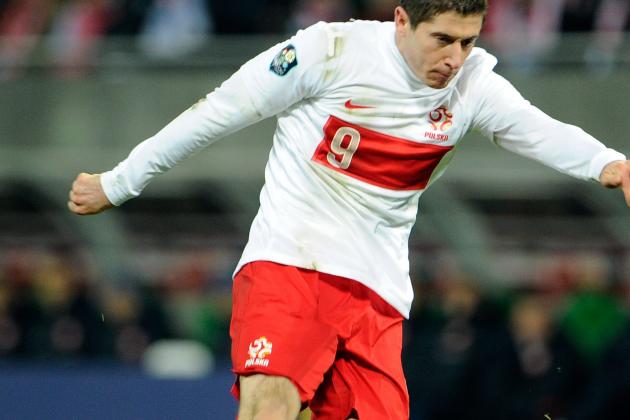 Claudio Villa/Getty Images

Well someone has to do it, it might as well be Greece. Poland National Stadium will be rocking with 70,000 strong rooting their home nation on. If Greece is able to survive the early jitters and nerves and escape without giving up a goal, getting a positive result could be within reach.
Greece opened up the 2004 Euro championship against host Portugal and took an early 1-0 lead on a goal by Georgios Karagounis in the 7th minute. That early goal shifted the pressure onto the host nation not wanting to send the home fans disappointed. Portugal would give up another goal early in the second half going down 2-0 before getting a late injury time goal to make it 2-1.
If Greece can replicate what they did against Portugal in 2004 they have a great chance of beating Poland. Poland isn't a deep and don't have many scoring options other than Lewandowski. Control the ball and style of play will be Greece's best way of escaping with a good result.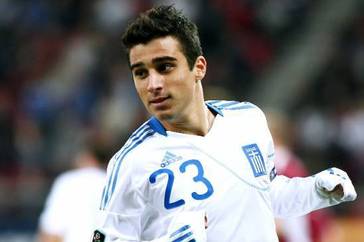 An interesting development for Greece has been has Giannis Fetfatzidis earned a starting role on the team with the recent struggles of Sotiris Ninis? Fetfatzidis who has had a hard time getting playing time at Olympiacos, has done well with the national team. He scored 2 goals against Malta and has impressed with his last two appearance against Slovenia and Armenia.
Sotiris Ninis has been in the spot light since his debut with Panathaniakos at the age of 15. Now 22 and about to move to Parma of Seire A in Italy, Ninis has battled his way back from ACL injury back in October of 2011. Sotiris goal against Israel during qualification shows his ability with the ball and vision in the finish.
Of the two Ninis looks to have a starting role nailed down. The "future of Greece" as given to him by former teammate Djbril Cisse, Ninis must now carry the torch forward after captain Georgios Karagounis.
Feftatzidis speed and dribbling skills will be a great weapon of the bench. At 5'5" he can easily run away from defenders and use his quickness against taller, slower defenders. Being a left-footed also has given him the nickname of "Greek Messi".
To me both are interchangeable. Either can start Right or Left wing depending on the opposition. I would start Ninis ahead of Fetfatzidis because the familiarity of his teammates Karagounis and Katsouranis. Since all three play together at Panathaniakos, they should know how each other thinks on the field. There should be no communications issues in the midfield.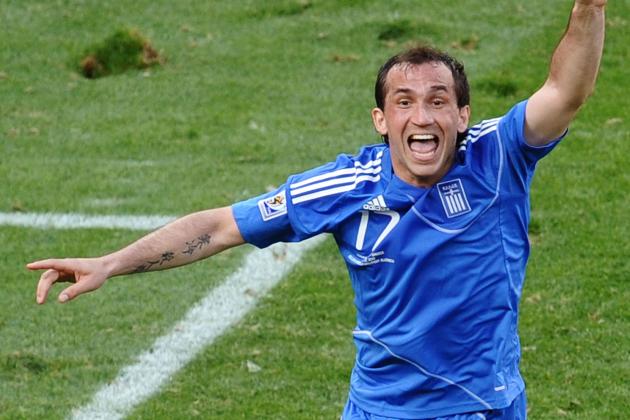 Laurence Griffiths/Getty Images

Goals for Greece are hard to come by. During qualifying only Czech Republic scored fewer goals than Greece. The forwards for Greece only accounted for 4 of Greece's 14 goals during qualification. Theofanis Gekas, Georgios Samaras Dimitri Salpagidis for one goal a piece. That's not getting it done.
Kostas Mitroglou who had an excellent season for Atromitos in the Greek Super League. He is a different option of Gekas, Samaras and Salpagidis. Kostas is a physical forward who can out muscle most center backs and still have the ability to speed right by them as well. Even though he hasn't had a lot of playing time with the national team, Kostas has seen time in the Champions League with Olympiacos.
While I don't expect Mitroglou to start I do expect him to see a lot of action. Kostas will be a difference maker if given the time to contribute.