Linsanity: 6 Other NBA Nicknames and Phrases That Should Be Trademarked
Vince Carter must be feeling pretty annoyed about Jeremy Lin's emergence—mainly because it's made everyone forget that he was the first player to have the word "insanity" embedded in his nickname.
In an effort to regain some popularity and attention towards the backend of his career, Carter should look to trademark his term just as Lin trademarked his.
Vinsanity isn't used nearly as much as Linsanity these days, but at the very least, it would bring the guard back to the forefront of people's minds for a few minutes.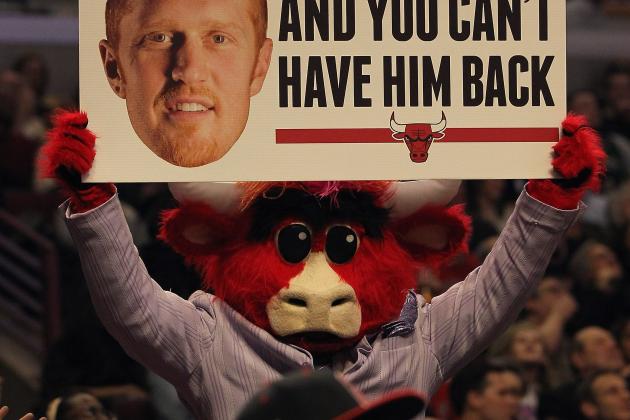 Jonathan Daniel/Getty Images

No one really knows how, or why, but Brian Scalabrine has emerged as one of the NBA's most popular players.
Scal is simply the league's biggest inside joke, and as such, he deserves to have his nickname trademarked, just as Jeremy Lin had his.
The White Mamba has taken over the NBA since making his way to Chicago, and landing a trademark would be the perfect way to put the icing on the cake.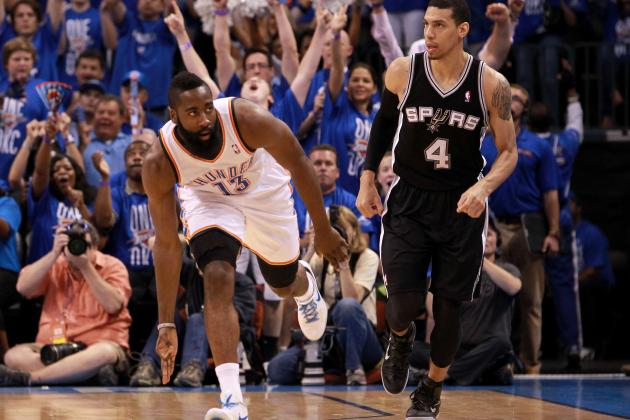 Ronald Martinez/Getty Images

"Fear the Beard" is exactly what you need to do when the NBA's Sixth Man of the Year award winner, James Harden, takes the court; and as a result, he deserves the phrase all to himself.
Brian Wilson and Brett Kiesel both have dominated their respective sports whilst donning their famous beards, but right now, Harden has the beard you need to fear.
Harden needs to make sure the term is kept only in basketball, and a trademark would be the perfect way to do so.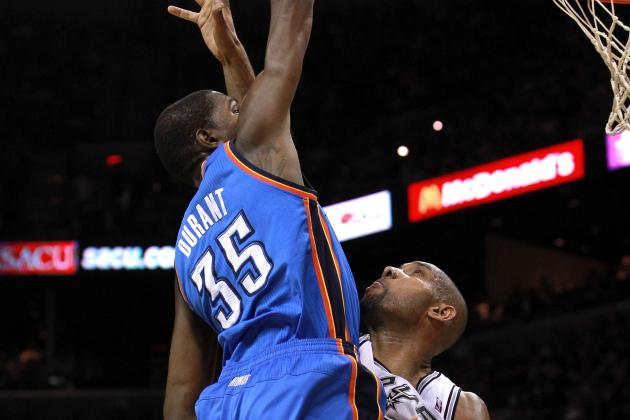 Ronald Martinez/Getty Images

Another OKC standout could use a trademark to protect the nickname he's earned, and Kevin "Durantula" Durant would be wise to follow in Jeremy Lin's footsteps in doing so.
The NBA scoring champ may well be on the way to his first career championship this postseason, and if he does win it all, use of the "Durantula" nickname will be at an all-time high.
And to avoid people profiting from his biggest success, a trademark could then be used to keep his hard-earned nickname all to himself.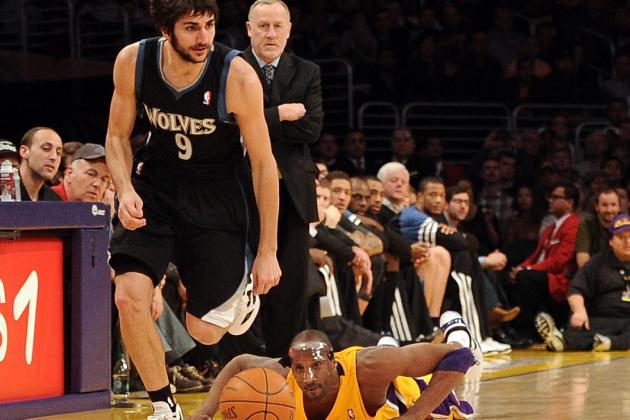 Harry How/Getty Images

After just 41 games, Ricky Rubio is already one of the NBA's most popular players, and he needs a nickname to go with it.
The Spaniard's creativity and vision took the league by storm before the All-Star break, and after years of playing for Barcelona and DKV Joventut in his home country, he needs a name that reflects his heritage.
"El Nino" would be perfect for this, but he'd need to trademark it to make sure it applied only to him, and not to Fernando Torres of Chelsea FC.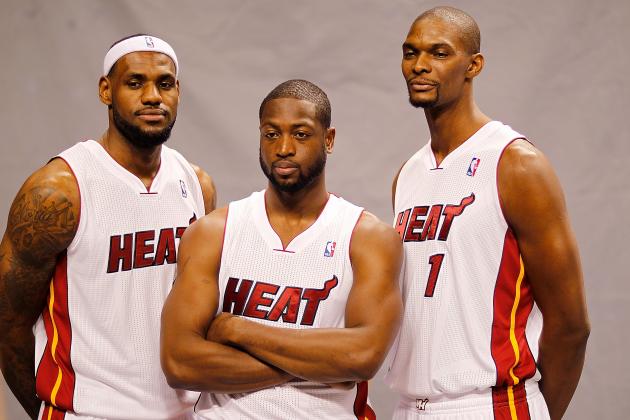 Mike Ehrmann/Getty Images

Ever since Paul Pierce, Kevin Garnett and Ray Allen joined forces in Boston, the term "big three" has been bandied around a lot in the NBA.
The Heat, Spurs, Lakers and even the Knicks have all been said to have their own big threes, but someone needs to put an end to this and establish themselves as the big three.
A team trademarking the term would be a perfect way to get this done, and let us know, once and for all, who should be referred to as the "big three."
With LeBron James, Dwyane Wade and Chris Bosh, the Heat appear to have the trio most likely to stay together in 2012-13; so I'd say they should be awarded the trademark if it comes down to it.