Fantasy Baseball 2012: 5 Start-or-Sit Matchups for June 4-10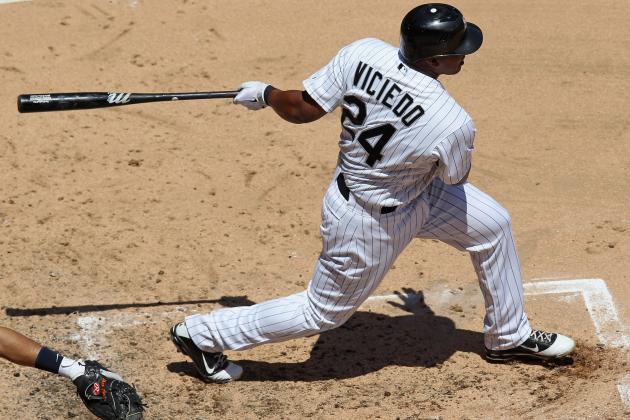 Jonathan Daniel/Getty Images
Outfielder Dayan Viciedo's 30-day hitting tear (nine homers, .323 batting) nicely coincides with the first-place White Sox' 19-9 record since May 5.
The following slideshow touts five start-or-sit matchups to consider for fantasy Week 10 (June 4-10), featuring six overall hitters and four starting pitchers.

All five battles involve players at the same position or hitting slot, with similar circumstances heading into this week's action.

For example, the three hitting comparisons feature batters with only six games for the week, and both pitching matchups include one-start assets during the current seven-day window.

Enjoy the show!
Begin Slideshow

»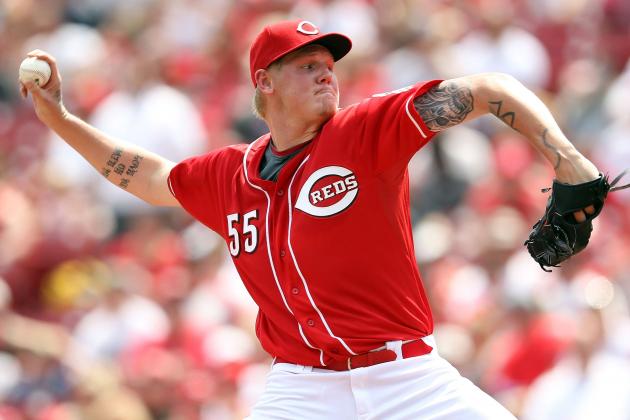 Andy Lyons/Getty Images

While it's true that Latos surrendered nine runs in his last two starts—a no-no for pitchers clamoring for "elite" status—I prefer to focus on two other positives:

1. From May 6-22, spanning four starts and 23 innings, Latos allowed just six runs while collecting 30 strikeouts.

2. Latos hasn't yielded more than three walks in nine of his 10 starts. Within that accuracy, his combined WHIP for the two poor starts was an impressive 1.08.

For this slideshow, it also helps that Latos draws the slumping Tigers at home this week (Friday).

On the flip side, his counterpart (Haren) has been superb of late (1.29 ERA since May 21), but is that enough to overcome the expected hassle that comes with performing at Coors Field...and against Carlos Gonzalez's Rockies?

On a seasonal basis, Haren is the regular pick, but for Week 10, Latos appears to be the more palatable one-start option.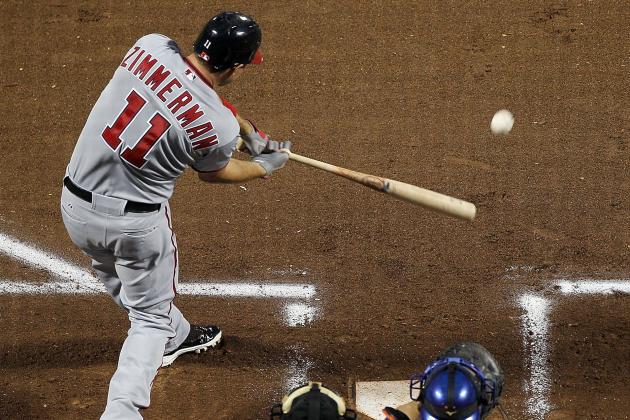 Jim McIsaac/Getty Images

This is an interesting weekly battle between two struggling assets.

It's debatable as to whether Lawrie (4 HR, 21 RBI, 24 runs, 8 steals, .281 batting) has lived up to his low-Round 4/high-Round 5 pre-draft standing back in March; nonetheless, he's still a strong prospect from this point forward.

For Week 10, the Blue Jays have six road tests against the White Sox and Braves, but of more importance, Lawrie avoids matchups against Chicago's Chris Sale (two wins, 23 strikeouts in his last two outings) and Atlanta's Tim Hudson, although he'll most likely encounter Brandon Beachy and Tommy Hanson over the weekend.

In the nation's capital, Zimmerman (1 HR, 9 RBI, 11 runs, 1 steal, .250 batting since May 5) hasn't really found a hitting groove all season—as evidenced by the .233 batting average and absurdly low .314 on-base percentage. Big-money contract or not, nagging injuries notwithstanding, Zimmerman is simply too good to be this mediocre, especially when playing on a pennant contender.

For the week, Zimmerman draws the Mets at home and surging Red Sox at Fenway Park. As a result, let's ride Zim for the seven-day window.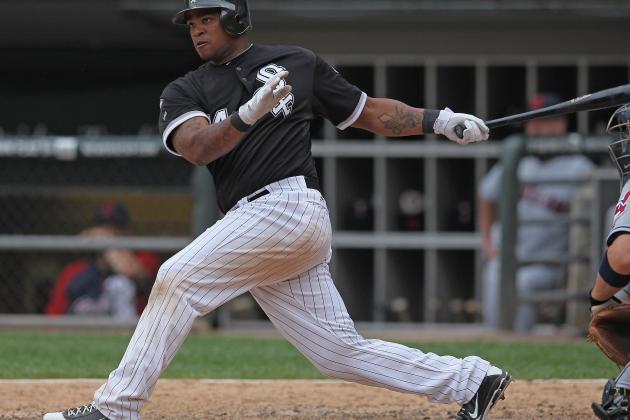 Jonathan Daniel/Getty Images

Willingham may have played at an All-Star level throughout April and good chunks of May, but there are few hitters on the planet hotter than Viciedo right now.

From a 15-day (six homers, 17 RBI, .370 batting) or 30-day perspective (nine homers, 24 RBI, .333 batting), Viciedo is clicking on all cylinders, and with six home games against the Blue Jays and Astros this week, he'll be tough to stop once again.

On the flip side, Willingham (batting .360 since May 26) currently has a seven-game hit streak, along with at least one RBI in five of his last six games. He also draws the shaky Royals (away) and Cubs (home) this week.

Verdict: It's a close call, but Viciedo gets the nod in the battle of outfielders. Feel free to move things around to create lineup space for Willingham as well.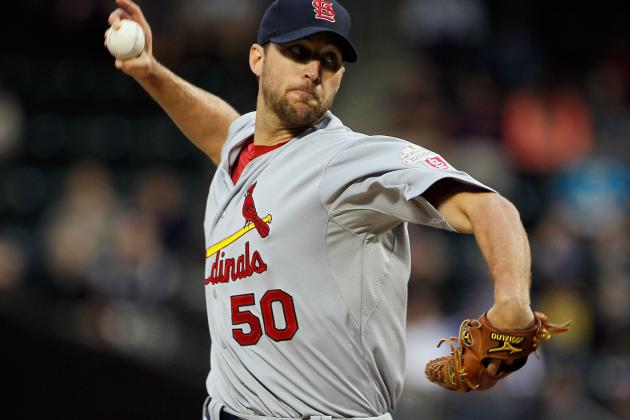 Mike Stobe/Getty Images

Beckett (4.06 ERA since May 10) and Wainwright (seven runs allowed on June 1) have been more erratic than sublime this season, but there are signs of progress with both former aces.

In Beckett's case, he's surrendered only three runs or less in seven of his last nine outings. He's had pinpoint control as well, allowing just three or less walks in every start. He's also a threat for eight to 10 strikeouts whenever taking the mound.

For Wainwright, he's yielded two or less runs five times this season, and regarding that wretched night against the Mets on June 1, no one will remember that he was the opposing pitcher for Johan Santana's (technical) no-hitter against the Cardinals, even though Carlos Beltran seemingly had a chalk-aided base hit in the sixth inning.

But I digress ...

For Week 10, I'm riding Wainwright (at Houston) over Beckett (vs. Baltimore) based on opponent, and the secure feeling that Wainwright should rebound from last week's blah effort.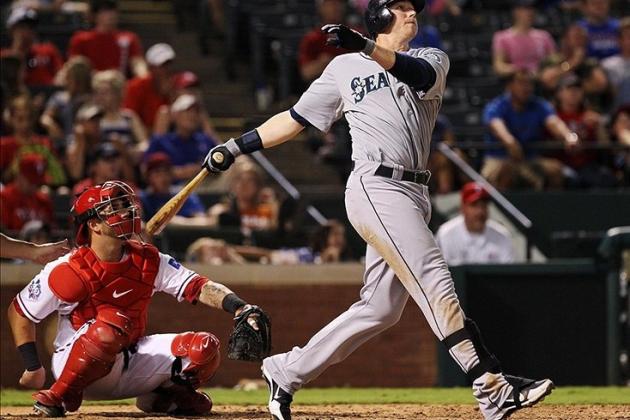 Photo Credit: US PRESSWIRE
Dayan Viciedo has some competition in the "Hottest Unsung Hitter" category, as Smoak has five multiple-hit outings in his last nine games. He is also batting at a .348 clip with three homers in the last seven days.

On the flip side, Choo has been quite productive since May 5 (.299 batting, three homers, five steals), slowly recapturing the faith that a certain fantasy guru had for him back in March (top-20 outfielder).

But when push comes to shove, there's no way I could justify benching Smoak in the "UTIL" spot—even with expected encounters against Dan Haren and Clayton Kershaw in Week 10.

For the record, Choo has six road games against the Tigers and Cardinals.