Brazil vs Mexico: Players to Watch for at Cowboys Stadium
June 3, 2012

Jonathan Daniel/Getty Images
Friendly matches are often over-hyped, but in Sunday's star-studded matchup between Mexico and Brazil, that generality doesn't apply.
Both teams have been impressive lately, which shouldn't be a surprise seeing as how they are each loaded with elite talent.
From highly skilled strikers, to lightning quick midfielders, to bone-crunching defenders, there will be plenty of world-class players roaming the field at Cowboys Stadium. Here are the ones you should keep your eye on.
Neymar - Forward, Brazil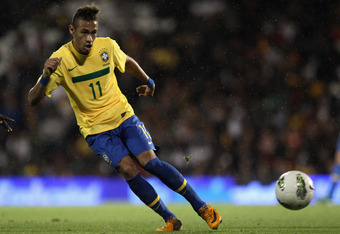 Clive Rose/Getty Images
The future of Brazilian football, Neymar is a 20 year old striker with magical footwork and a nose for the net. He's one of the best young players in the world, and he will likely dominate the football world for at least the next five or six years.
The legendary Pele even said that Neymar is better than Lionel Messi, and although that claim is absurd, it does show you just how promising the Brazilian's future is.
In Brazil's last match, Neymar shredded the United States, scoring one goal and dishing out two assists. Don't be surprised if he has a similar impact against Mexico.
Javier Hernandez - Forward, Mexico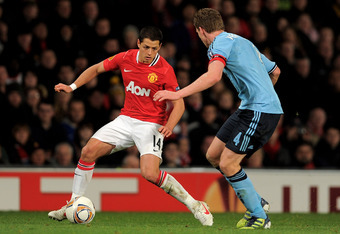 Michael Regan/Getty Images
Also known as Chicharito, Hernandez is quickly rising up the ranks of the world's best strikers.
The 24 year old plays his club football with Manchester United, where he has scored 32 goals in 55 appearances.
For Mexico, Chicharito has scored 24 goals in 35 appearances, including a stoppage time goal to give Mexico a 2-1 win over Bosnia.
After that performance, he will play the majority of the match against Brazil. Look for him to relentlessly attack their back line and find the net at least once.
David Luiz - Defender, Brazil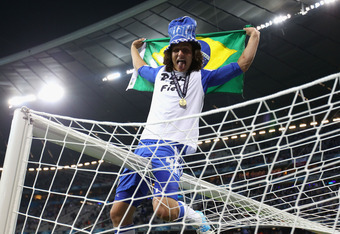 Alex Livesey/Getty Images
Luiz might not be the best Brazilian defender, but he's quickly become one of my favorite players.
After helping Chelsea win the FA Cup and Champions League this year, I'm expecting big things from Luiz when he suits up for his national team. It will be very interesting to see how he handles Mexico's attacking front of Chicharito and Giovani Dos Santos.
Luiz was excellent in the Champions League Final against Bayern Munich, when he played through a hamstring injury to help Chelsea claim the crown.
He also gave this hilariously drunken interview afterwords, and for that, I thank him.