Euro 2012: 15 Reasons We're Set for a Classic Tournament
Denis Doyle/Getty Images
Euro 2008 was a high-flying, wild tournament from beginning to end. The 2010 World Cup, not so much.
The Euro 2012 kickoff is just days away, and the excitement in Poland and Ukraine is sure to match that of Austria and Switzerland four years ago.
The Euros are the second biggest international competition in world football, and here are 15 reasons why this year's event will be a classic.
New Young Players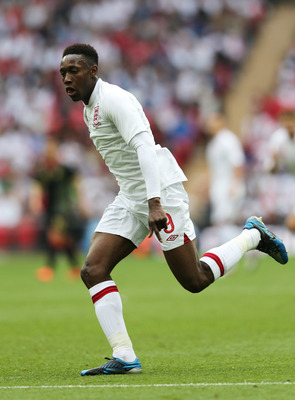 Ian Walton/Getty Images
While players like Danny Welbeck are introduced on the club level, international competition is where they really make their marks, and there are plenty of young studs ready to explode this summer.
Teams like England and France are just trying to make some noise at Euro 2012, and they'll need big showings from their younger players if they hope to do so.
Two of the favorites, Germany and Spain, have plenty of veteran experience, but it could be their less experienced players like Mesut Ozil and Fernando Llorente who make the difference this summer.
New-Look Teams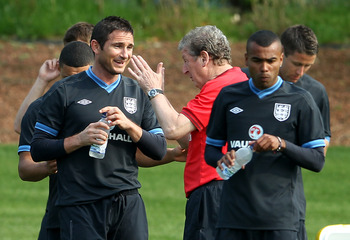 Scott Heavey/Getty Images
When was the last time an England team didn't feature either Frank Lampard or Rio Ferdinand? A Spanish team without Carles Puyol and David Villa?
Then there's France with no Thierry Henry and Germany without Michael Ballack.
Because of injury and footballing reasons, some of Europe's best players for their clubs and countries will be absent in Poland and Ukraine, and that means we don't know exactly what will happen when these new-look teams face off this summer.
New players will be looking to prove themselves in their first big international tests, and that means a lot of exciting football for fans.
Can Fernando Torres Come Back?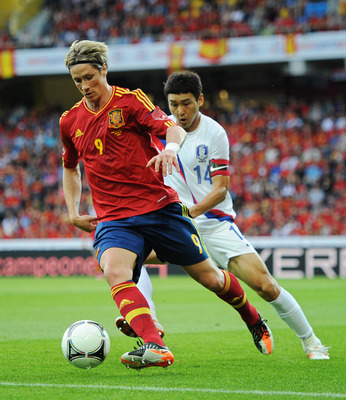 Jasper Juinen/Getty Images
Fernando Torres was already a star on the European stage when he joined Liverpool in 2007, but it was his trophy-winning goal in Euro 2008 that truly made him a star.
He hasn't even been a shadow of that player for the last two years, but the goals have been piling up, for Torres at least, in recent months, and it could be enough for Vicente del Bosque to give him the nod in Spain's group matches this summer.
Torres will be one of the most talked about players at Euro 2012, and hopefully he can produce the goods.
Best Teams in the World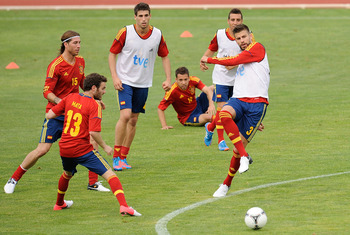 Denis Doyle/Getty Images
Spain, Germany and Netherlands are three of the top four teams in the world, and plenty of football fans would probably rank Netherlands above Uruguay for the third spot.
England, Croatia and Denmark are also all in the FIFA top 10, so Euro 2012 is packed with all the world's best teams.
The best teams in the world going head-to-head. What could be better?
Best Players in the World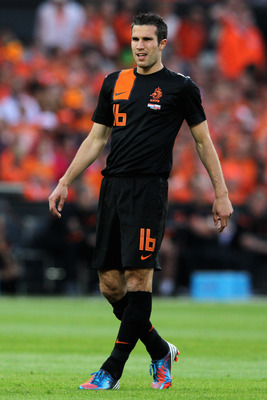 Dean Mouhtaropoulos/Getty Images
With all due respect to Lionel Messi, he won't be too missed at Euro 2012. Robin van Persie, Cristiano Ronaldo and more can hold down the fort.
Bastian Schweinsteiger is one of the most highly rated, yet still underrated, midfielders in the world, and the pairing of Xavi and Andres Iniesta is still as dominant as ever.
If you're looking for the world's best footballers, Euro 2012 is for you.
Every Group Is Exciting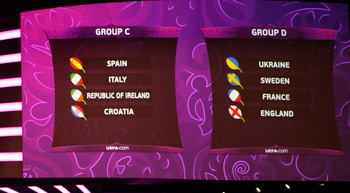 Julian Finney/Getty Images
Group B is the Group of Death, but it's not the only group with world-class matchups.
Germany, Netherlands, Portugal and Denmark are all four top-10 teams going against each other, and every match in that group is a must-see.
Group C, with holders Spain, Italy, Ireland and Croatia, is far from dull, and every team in Group D has something to prove.
Group A lacks excitement on paper. Russia is the favorite to come out on top, but any one of Poland, Greece and Czech Republic could secure that second spot, making for some very intriguing matches.
Possible Ireland-France Matchup?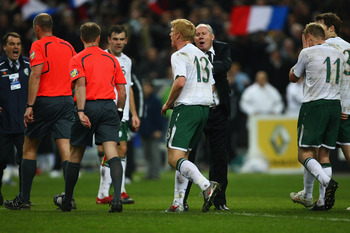 Michael Steele/Getty Images
Irish fans and footballers are still upset over Thierry Henry's handball that wasn't called that sent France to the 2010 World Cup instead of Ireland.
And there's a chance these two teams could meet in the quarterfinals of Euro 2012. A slim one, but it's still there.
Ireland needs to knock Italy out of second place in Group C, and France would need to win Group D, neither of which are totally impossible.
France is the favorite to pip England to the top of Group D, and if Ireland plays like they have nothing to lose, they could certainly cause an upset in Group C.
I don't think there's any football fan who wouldn't want to see this matchup.
Could See Germany-Netherlands Twice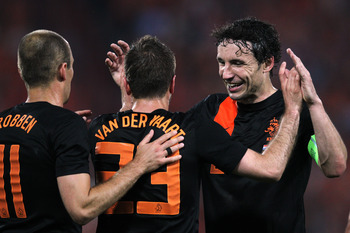 Dean Mouhtaropoulos/Getty Images
Germany and Netherlands lock horns on June 13, for their second match in Group B. If we're really lucky, we could see this stellar matchup again in the final.
Whichever team finishes second will have to get through Spain if they want that rematch in the final, so it's anything but guaranteed. And Spain versus either of these teams would be just as thrilling, but rematches so soon after the first game are always something special.
If we could see Germany-Netherlands twice in the space of a few weeks, almost nothing could top that.
Who Is This Year's Greece?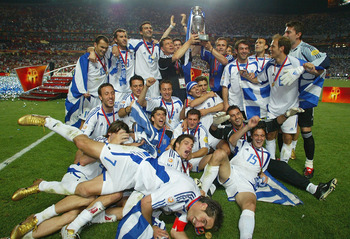 Ben Radford/Getty Images
No one saw Greece coming in 2004. They were underdogs all the way, especially when facing host nation Portugal in the final, and their victory is one of football's great upsets.
Four years later, Spain were somewhat surprise winners of Euro 2008. They've always been a big power but before 2008, never performed quite as well as expected.
So, who will it be this year?
Spain, Germany and Netherlands are just about equal favorites to take the trophy, but Italy, France and especially England won't take kindly to being brushed aside.
Will Scandal Lead to Success Again?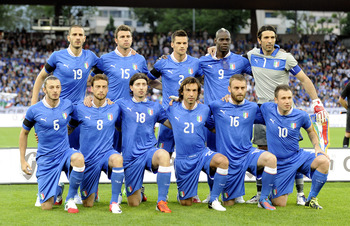 Claudio Villa/Getty Images
The last time Serie A was marred in a match-fixing scandal was 2006. Italy won the World Cup that year. After a quarterfinal exit in 2008 and a horrendous showing in South Africa two summers ago, it appears the Italians have taken drastic measures.
While the most recent match-fixing schedule probably has nothing to do with the previous one and it's timing is surely pure coincidence, it will definitely be one of the most talked about issues this summer in Poland and Ukraine.
Can Italy's players, many with futures that are up in the air, get past all the off-field drama and just focus on the football? They'll have to.
Italy have to contend with reigning champions Spain in their first game of Group C play, and a determined Ireland team cannot be overlooked.
No Country Left Behind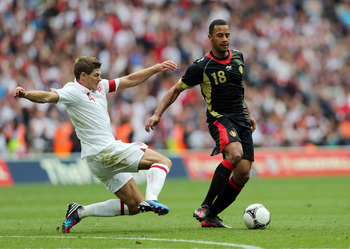 Ian Walton/Getty Images
It's never fun when one of the big teams is missing from the big tournament, but Euro 2012 has every top European team football fans could've wanted.
England missed out in 2008, but they're back now and should provide plenty of excitement.
Belgium would've been a nice team to see, but in the end, all the big teams will be in Poland and Ukraine, and most importantly, so will their fans.
Will Spain Make History?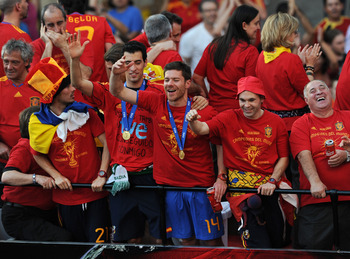 Jasper Juinen/Getty Images
No team has ever won three major international tournaments in a row. Two in a row is rare enough. Spain has a very good chance to become that team.
Spain dazzled everyone on their way to winning Euro 2008. Two years later, they were just talented enough to get past all the defenses standing in their way to that elusive World Cup trophy.
This year, La Roja are half favorites alongside Germany and, for many, Netherlands. Vicente del Bosque's side is missing all-time leading scorer David Villa and defensive stalwart Carles Puyol, but even without them, they are the deepest team at Euro 2012.
We very well could see some big history made this summer.
Nothing Better Than High-Stakes Rematch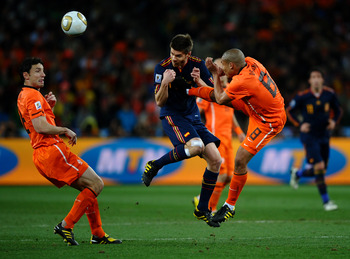 Laurence Griffiths/Getty Images
The only thing better than a rematch just weeks after the first game is a rematch of the high stakes matches.
Spain and Germany faced off in the Euro 2008 final and then again in the 2010 World Cup semifinals, with Spain running out 1-0 victors each time.
After getting past Germany in the semis, Spain took down Netherlands 1-0 in the final to lift the World Cup.
La Roja may have to face both of these teams if they hope to defend their European title. Asking Spain to beat the same team three times in Germany or twice in Netherlands is an awfully tall task.
Stars with Everything but the Most Important Thing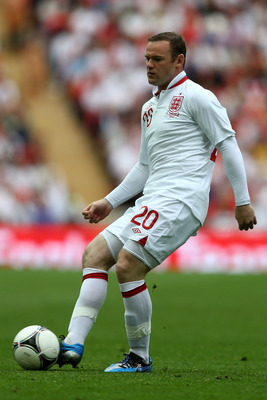 Clive Mason/Getty Images
Wayne Rooney and Cristiano Ronaldo have every trophy a footballer could want—almost.
Club success is a huge achievement for any footballer, but international trophies are what really set the greatest apart from the rest.
Despite both Rooney and Ronaldo being young, they are running out of time to make a different with their national teams.
Wazza's team will have to get it done without him for a bit, while Ronaldo will need to carry Portugal if he wants a shot at the trophy this summer.
Totally Unpredictable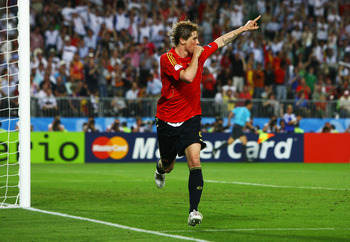 Alex Livesey/Getty Images
We can all pinpoint Germany, Spain and Netherlands as the teams to beat, but if Euro 2012 follows the pattern of the past two Euros, then we're in for lots of surprises.
England could catch fire under new manager Roy Hodgson and shock everyone, while France's mix of young and experienced stars could be a tougher matchup than most expect.
Turkey wouldn't stop surprising everyone in 2008, and a team like Ireland could certainly take that mantle this summer.
With so many veteran players missing, the top teams having to change things up right at the death and young teams looking to prove themselves, Euro 2012 is completely unpredictable.
Football at its best.
Keep Reading