MLB Draft 2012: Why the Astros Must Select Mark Appel with First Pick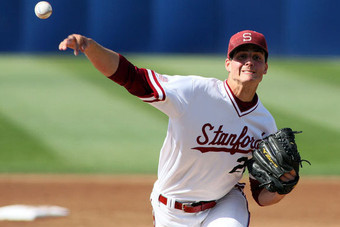 Tomorrow the Houston Astros have the opportunity to drastically change the fortunes of a struggling franchise when they make their selection for the first overall pick in the 2012 MLB First-Year Player Draft.
If they get the pick right, they could have an MVP/Cy Young-caliber player for the next 10-15 years. Get it wrong and the Astros will continue to sit in mediocrity.
The only good news that came from last season was that the Astros got the first overall pick. The bad news is that this year there is not a clear-cut top prospect like in years past with the likes of Stephen Strasburg and Bryce Harper.
From the sounds of it, with less than 48 hours to go the Houston Astros still don't know who they are going to select, according to Chip Bailey of the Houston Chronicle. This is probably a little game of cat-and-mouse played by GM Jeff Luhnow, who will be running his first draft as a general manager.
Now, I have not put in nearly as much time as the front office and scouting department in grading these prospects. However, as an outsider looking in, starting pitcher Mark Appel of Stanford seems like the no-brainer pick here.
These are the top reasons why.
Begin Slideshow

»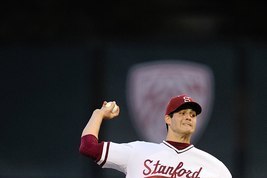 The 20-year-old junior already stands at 6'5" and is around 200 pounds. He has a very similar body type to Justin Verlander and Roy Halladay, both of whom are pretty good pitchers. He has the physical ability to be a workhorse, eating up innings for the Houston Astros.
This is a big area of need for Houston as they currently don't have a pitcher who can consistently work late into games and give the bullpen some rest every few days.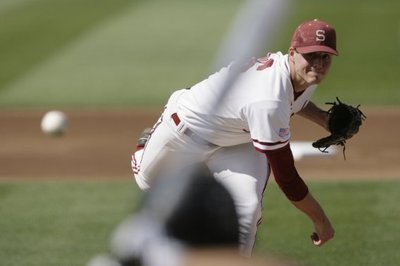 Right now, Appel has three main pitches that he uses to get batters out. He has a fastball that sits in the mid-90s but at times has shown the ability to get close to 100.
He also has an improving slider that he has been working on since his freshman year. Finally he has a changeup that still needs improvement.
This year he has used these pitches to go 9-1 with a 2.37 ERA. He has struck out 116 batters this year over 110 innings of work while keeping his walks to a minimum.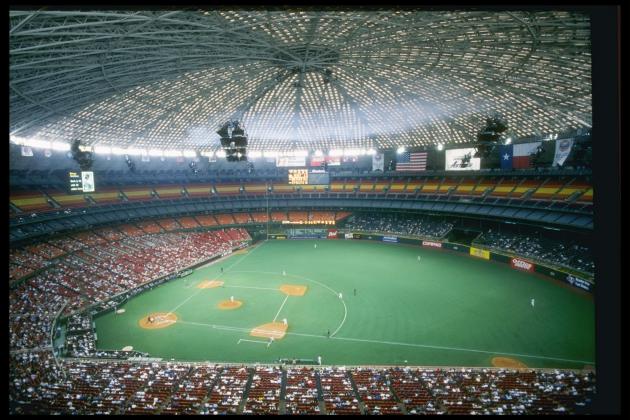 Matthew Stockman/Getty Images

Picking the starting pitcher would be a genius move, strictly from a marketing standpoint.
The Astros currently don't have any big stars that they could promote within Houston, but Mark Appel grew up in Houston until he was 12.
Signing him would give the Astros a player to build a marketing campaign around not only as the first overall pick, but also as a hometown product.
He talked with ESPN.com's Jim Caple in an interview about what it was like growing up an Astros fan and the chance to play for his favorite team.
Having Appel on the Astros' roster could help jump-start ticket sales and give back fans the feeling that the Astros are their team.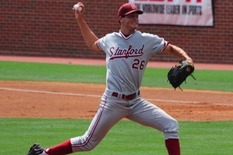 Photo Courtesy of stanford.edu
The Astros have a lot of good young arms in Bud Norris, Jordan Lyles as well as a number of prospects in the minor league system.
The problem is they don't have a pitcher who has the makeup to potentially be a true ace of the staff, a void left when Roy Oswalt was traded.
The closest pitcher currently within the Astros farm system would be Jarred Cosart, who came over from the Phillies in the Hunter Pence trade.
Cosart does have the stuff to be an ace, but there are concerns about his durability and if he can carry that kind of workload.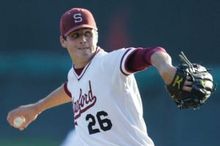 Photo Courtesy of chron.com
This reason is strictly speculative, but since Appel has pitched three seasons at the collegiate level and is 20 years of age, he could quickly move through the minor league system.
He would most likely make his major league debut before a prospect coming out of high school.
Now how quickly he progresses through the minors is just a matter of how Appel performs.
However, his college experience should help him jump through the farm system quickly. As a pitcher, he won't have the learning curve like there is for hitters going from aluminum bats to wooden bats.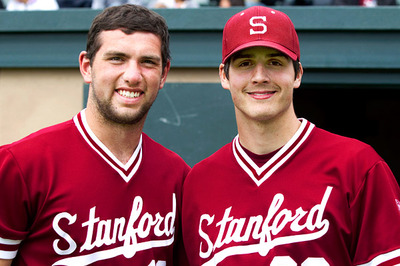 Photo Courtesy of ESPN.com
I think the main goal for the Houston Astros is minimizing risk and going with the safer pick, Mark Appel, over another player who could have a potentially higher ceiling.
The success rate of drafting quality players over busts in MLB is extremely lower than in the NFL and NBA.
The Astros have a chance to get a franchise-changing player. It is important to get a player with the least amount of risk because there is no clear consensus top prospect.
The front office doesn't need to have the mentality "Go Big or Go Home" when it comes to this pick.
Ten years down the road I would not be surprised if there is another player better than Mark Appel in the draft class. However, I will be shocked if by then Appel is not considered one of the top pitchers in the Astros' rotation.