25 Hottest WAGs of Euro 2012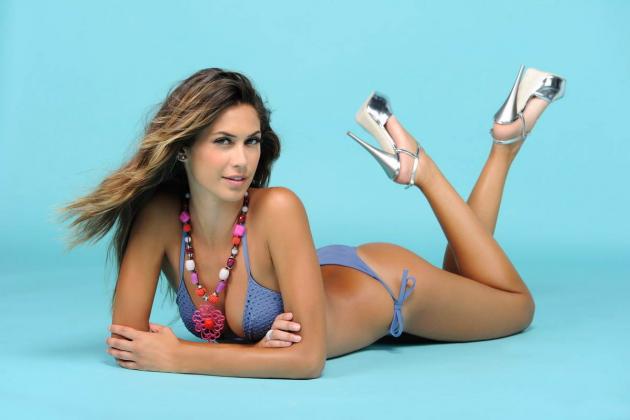 Image via fashionwithtrends.com
On June 8, the group stage of the UEFA European Football Championship will commence with Poland facing Greece, and Russia taking on Czech Republic. And if you thought the FIFA World Cup was crazy, we all remember the fans and those darn vuvuzela's, than you haven't experienced life, my friend.
The Euro 2012 will take place across Poland and Ukraine and features national teams from Italy, France, England, Greece, Czech Republic, Russia, Denmark, Netherlands, Republic of Ireland, Spain, Portugal, Germany, Croatia, and Sweden.
Fans from all over Europe will be there ripping and roaring from all over the stadium. This truly is a one-of-a-kind event.
Not only will all those countries be represented but the best players in the world will also be in attendance. As will their WAGs. Even if they are not welcome, thanks Gary.
In my world, WAGs are always welcome. These are the 25 hottest WAGs that you might see at the Euro this year. Enjoy.
Begin Slideshow

»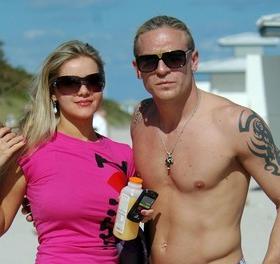 Image via zimbio.com
I have no idea why I would think this but when I see the name Yulia Voronin, I think of the song My Sharona.
Maybe it has to do with her last name, maybe it is just because the song is all about a beautiful young woman. Either way, it works for me.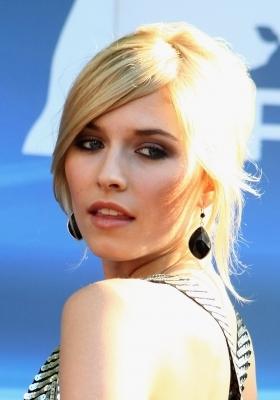 Image via listal.com
For those of you not paying attention, professional soccer stars usually date the hottest models on the planet. Fact!
So it comes as no surprise that Sami Khedira's girlfriend is one of Germany's hottest commodities, Lena Gercke.
You might also want to check out the couple's GQ photo shoot.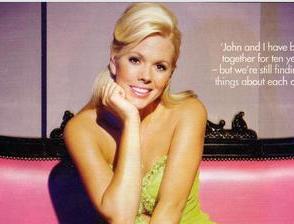 Image via patka21.wrzuta.pl
John Terry is only popular in Barking, London, England. Outside of his hometown, most of the world has a general detestation for him following his alleged affair with Vanessa Perroncel in 2010 and, more recently, the racial abuse allegations he is facing from an incident on the field during a match last November.
Sure, these are just allegations, but it is not a good thing when these stories continue to surface. Come on, John, your wife is smoking fine. Maybe you should just play soccer and go home every day.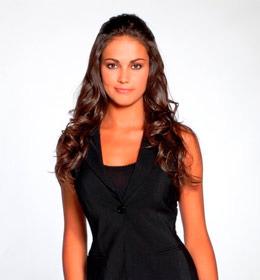 Image via bellazon.com
Lara Alvarez is more than just a WAG to Sergio Ramos, she is a sports journalist for MotoGP.
So when Sergio, which is one of the greatest first names ever, decides to put aside his jealousy, he might be able to make an honest woman out of her.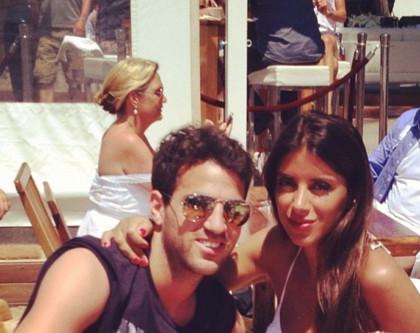 Image via tumblr.com
Spain is in trouble. They have been put into one of the toughest groups of the 2012 Euro. If they want to defend their title, they have to get through Croatia, Italy, and Republic of Ireland. That will not be easy.
What will be easy?
Going home from a bad match and being able to have Daniella Semaan bring you a ice-cold glass of water and tell you everything will be better tomorrow.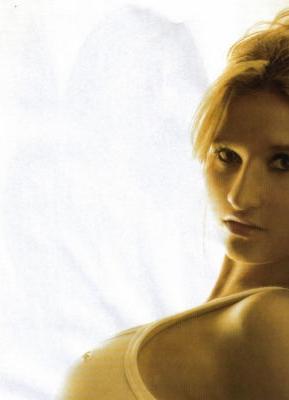 Image via leblogfoot.fr
Tatiana Golovin finished her professional tennis career with 165 wins, two titles, a bankroll of almost two million dollars, and a ranking of 12th in the world. But then she quit playing in 2008 due to a career-ending lower back injury.
Now she runs around Europe watching her boy toy Samir Nasri kick for Manchester City.
It is not tennis, this is true, but traveling the country can be just as daunting. I mean, you still have to get your luggage through customs and that can take 15 minutes.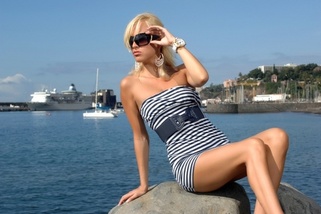 Image via photo.cefapa.com
Two things occur when you research Renata Langmannova on the World Wide Web.
1) You find out that she is a freaking fox.
2) Anything else you find out is irrelevant because of No. 1.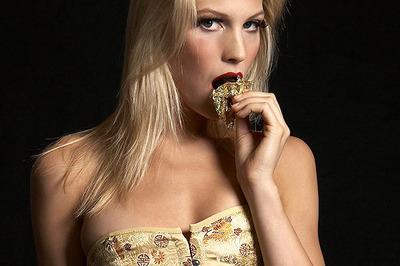 Image via caughtoffside.com
Bastian Schweinsteiger should work for Wal-Mart. Not because it would be epic to see a professional soccer star roaming the aisles of the Wal but because it would be hilarious to see if they could fit his entire name on the name tag.
He might just have to start rocking the short-name version. Maybe he could go with BS? Whoops. Probably not.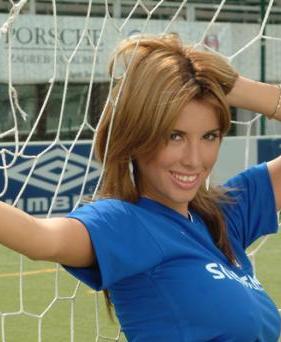 Image via webwall.wordpress.com
Nives Celzijus Drpic is a multi-talented individual. She can do almost anything, once. She sings, dances, writes, models and even acts.
In Croatia, they consider her a socialite. But in America, if you are considered a socialite, you don't sing, dance, write, or act. I guess things are just different overseas.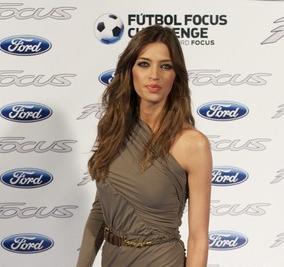 Image via stylebistro.com
Even Iker Casillas would say he is a lucky man to be dating Sara Carbonero.
Which is probably why he asked her to marry him a few times. Maybe it was the heat, or maybe it was because Sara realized that she can be an official married WAG. That is a title that never goes away.
Right, Cheryl Tweedy? Or is it still Cole?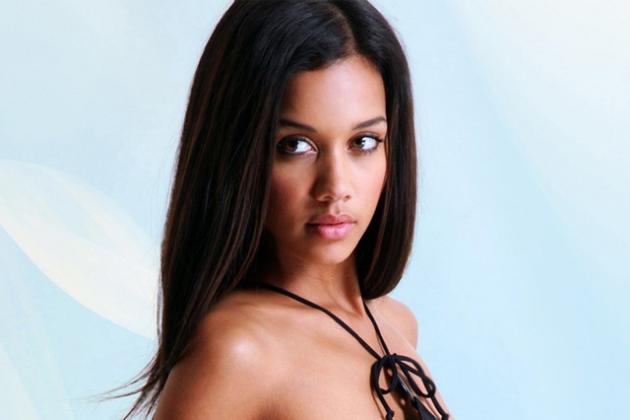 Image via mosaicwallpapers.com
I once knew an alien that went by the name of Trent. Don't ask me why but when he was asked to choose an Earth name, that is what he went with. I suggested he go with something like Thomas. But who am I to suggest Earth names to aliens?
The first thing he did on Earth was Google Image search. Natalie Suliman popped up and the phrase, "She's hot," popped out of his mouth. It was the first time he said it and didn't know what it meant. He just looked at her and out came the love.
That's it. No other point. Oh and NO, it isn't a true story. And if I didn't write this last part, I would have received mail from all over asking me what the ship looked like, etc...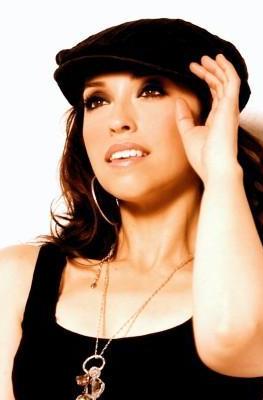 Image via myspace.com
Pepe Reina has been playing soccer his entire life. He started off with the U16 group for Spain and slowly worked his way to Barcelona and eventually, Liverpool. He was even a part of the 2010 Spain team that took home the FIFA World Cup.
So naturally, he would wed his longtime girlfriend, Yolanda Ruiz. It would make his life story more interesting and so he did in 2006. Now he can retire in a few years and begin his autobiography.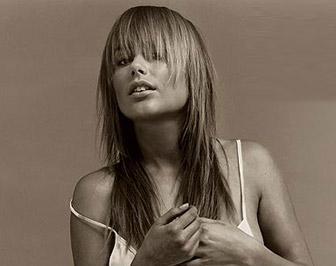 Image via famtic.com
Yes indeed. Sweden makes the most beautiful blondes in the world. Besides the thermometer and the compass, blonde-haired, blue-eyed women are the single greatest thing coming out of Sweden.
Anders Svensson already knew this; he lives there. So why would he chase after a model from Denmark, Anine Bing?
Simply because she is hotter than those Swedish women I told you about. That's why.
Image via mami-lany.blog.cz
Radka Kocurova has been famous for years, in Czech Republic. Some have even called her the Victoria Beckham of Czech Republic. So how come this is the first I am hearing of her?
I guess I need to print some flyers and throw them out my helicopter tonight so the whole city can meet her.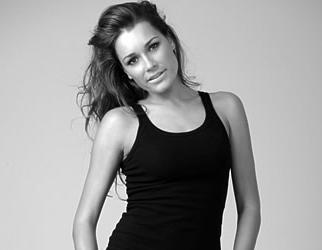 Image via askmen.com
How many times have I covered WAGs, in general, and have featured Alena Seredova? No seriously, how many?
She has been married to Gianluigi Buffon for so many years that I have been honored to show off her incredible body for just as long.
She keeps getting older but still remains one of the most beautiful women in the world. That lucky dog.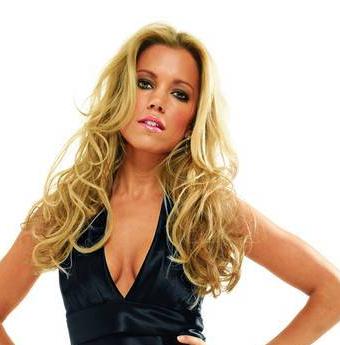 Image via qnm.it
Sylvie Van Der Vaart remains one of the most beloved WAGs of all time. She is cute, sexy, intelligent, talented, and most importantly, not a distraction.
She has been around Rafael Van Der Vaart long enough to know when to have fun and when to stay quiet. If only England could have WAGs similar to this, then they wouldn't have trouble being invited places.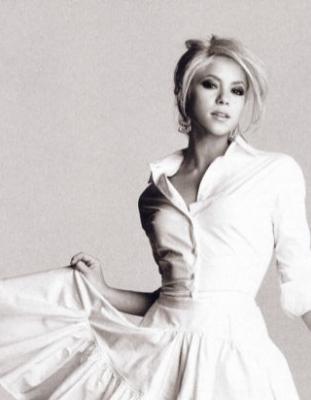 Image via listal.com
Apparently, beautiful women can distract grown men. Just ask Gerard Pique's coach over at Barca, Pep Guardiola. He has reduced Pique's, one of the best defenders on the team, playing time over the past several months.
I would ask Shakira's hips about this.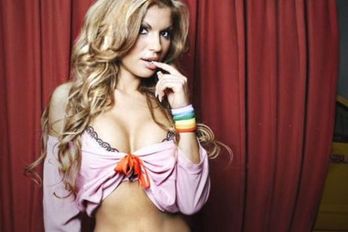 Image via sport.ro
Oksana Wilhelmsson wasn't born in Sweden. She is originally from the Soviet Union. But that didn't stop her from marrying a Swedish footballer, Christian Wilhelmsson, and becoming a Swedish WAG.
She even looks like she is from Sweden. That is the scary part.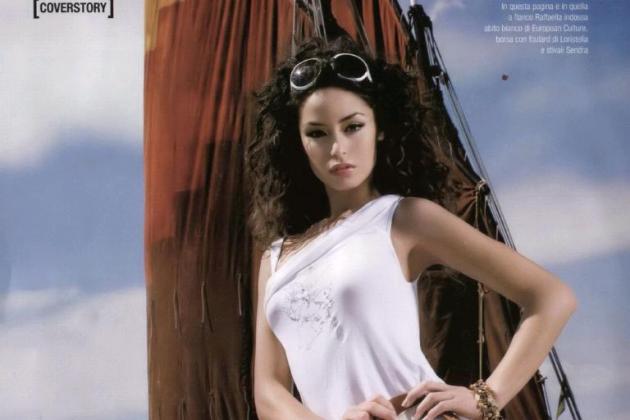 Image via m.iphotoscrap.com
Mario Balotelli might be a good footballer, but the buck stops there. He makes bad decisions when it comes to women.
Raffaella Fico is his ex-girlfriend now, but not too long ago, she was his old lady when he was out chasing hookers and waitresses. Maybe now this guy will learn the meaning of loyalty.
Or maybe not.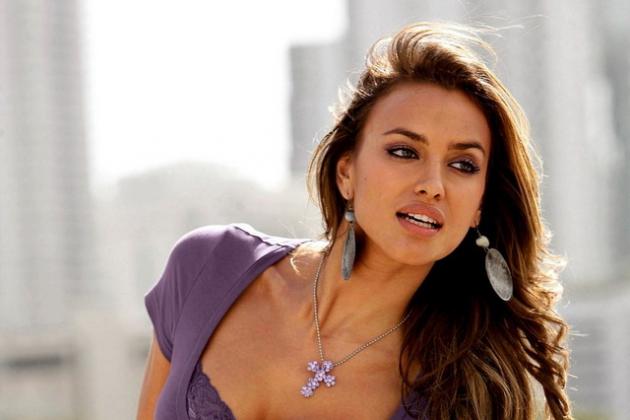 Image via pixgrove.blogspot.com
Yes, we already know about Cristiano Ronaldo and the fact that he is the luckiest man alive. I wanted to nominate Tom Brady originally but after spending months reading about Ronaldo's past girlfriends, I almost threw up.
How lucky can one guy be?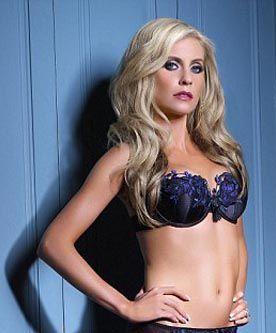 Image via fashiondesignews.com
Claudine Keane. My favorite WAG.
She is the epitome of being a WAG. She gave up her life to move to America to be closer to her husband, Robbie Keane, when he plays for the LA Galaxy. She knows what to do to make her man happy.
That is my type of woman.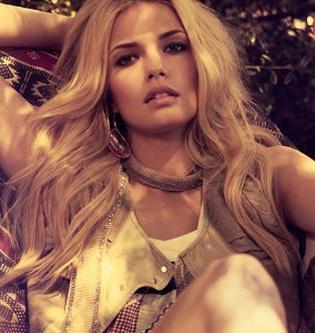 Image via mevoque.com
Anton Zingarevich might not be a player, he isn't even an athlete, but he is an owner of Reading. The Russian tycoon is also married to the beautiful Katsia Zingarevich.
And since Russia was lacking in hot WAGs, I thought I might shed some light on the issue by supplying everyone with Katsia.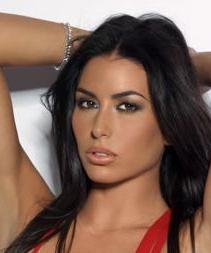 Image via celebrity-universe.blogspot.com
I just watched about 20 videos on YouTube featuring Alessandro Matri's woman, Federica Nargi. It started as a five second clip for research but suddenly, I found myself watching them all.
She truly is amazing in every way. You should check her out if you don't believe me. It is worth all your time.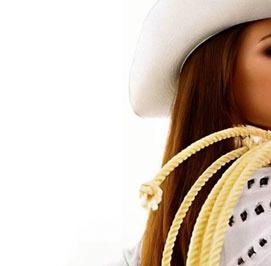 Image via listal.com
How do you follow Federica Nargi? With Melissa Satta, of course.
She is the one WAG who is responsible for injuring her boyfriend, Kevin Prince Boateng, and sidelining him for months, from a sex-related injury. Yep, it is true.
They were having too much of it. Man, do I feel sorry for him.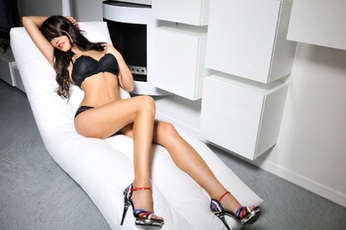 Image via todaysweet.com
Here is all you need to know about Sidoni Biemont. She is French. End of story.
Adil Rami knew what he was doing when he landed this French smokeshow, so why not have her on top the leaderboard? At least, for now.