Newcastle United Transfers: 5 Benefits to Signing Mathieu Debuchy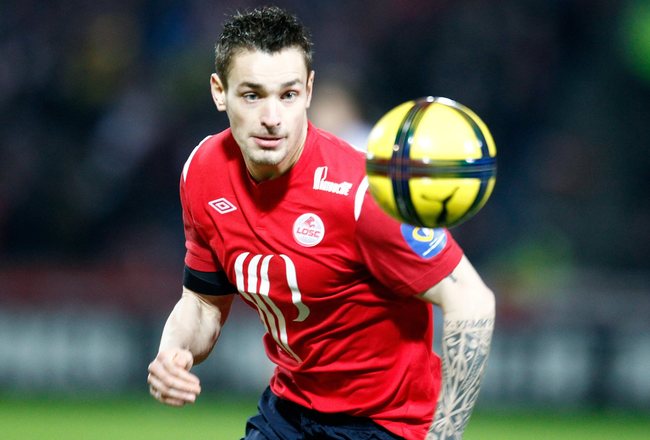 Once again, we're nearing that time of year when transfers take over the football headlines, and for Newcastle United, that process appears to have already begun.
Just days ago, Newcastle released their retained list for the 2012-13 season, and now rumours have started regarding who Alan Pardew will be looking to bring into the club over the summer.
Rumours regarding Lille defender Mathieu Debuchy have been most prominent in the news so far, and his signing could bring a number of benefits for the Magpies.
I'm going to take you through five benefits for Newcastle to pull the trigger and make a move for the French right-back.
Improved Defence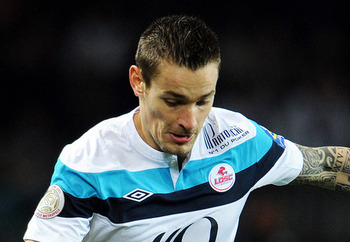 Last season, Newcastle United conceded more goals and had a worse goal difference than any other team in the top eight of English football, and if they're looking for repeat success, that really needs to change.
It's all good and well to have a fantastic attack like Newcastle do with Papiss Cisse, Demba Ba and Hatem Ben Arfa, but to really be successful, you need defence, too.
The return of Steven Taylor could contribute to getting back to the form that made Newcastle the best defensive team in the league until his injury in early December, but what may be even more effective is the addition of Mathieu Debuchy to Newcastle's back line.
Debuchy could slot in ahead of Danny Simpson at right-back, or even in a defensive midfield role, and instantly become the second-best defensive player on the team, behind only Fabricio Coloccini.
An upgrade like this really is essential for Newcastle to continue their high level of play next season, and if it happens, their defence may suddenly become one of the best in the country.
The French Connection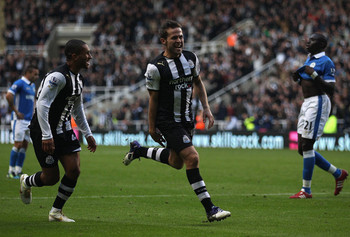 One of the key reasons that Newcastle were so good last season was their tendency to sign primarily French or French-speaking players.
Too many times in modern football do teams struggle with communication due to language barriers, but with a total of over 20 players who can fluently speak one of two languages (those being English and French), Newcastle have made sure this isn't a problem for them.
As a Frenchman himself, Mathieu Debuchy would make a smooth transition if he makes a move to Tyneside, which could be great for keeping up team chemistry.
Debuchy is also friends with midfielder Yohan Cabaye from their days playing together at Lille, and though the right-back and centre-midfield partnership is hardly the most important in football, it's always nice to piece together players who you know are comfortable playing with each other.
Danny Simpson Can Be Sold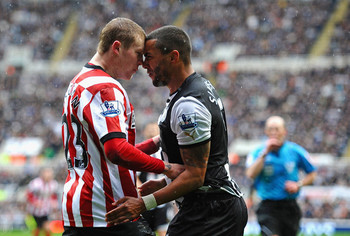 Bringing in Mathieu Debuchy would allow Newcastle to rid themselves of current right-back Danny Simpson, whom Alan Pardew may be forced to sell following the breakdown in contract talks.
Newcastle simply cannot afford to let Simpson walk for free next season, so they'll instead look to bring some funds in by selling him now.
Debuchy could act as an upgrade over Simpson, and make sure that the sale won't hamper the team's defence at all.
The Magpies appear to be relatively inflexible in terms of their spending, and Debuchy simply looks to be a better fit for Mike Ashley's financial plans.
Added Depth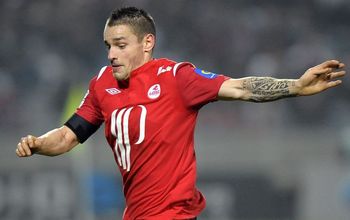 If Newcastle United are serious about trying to break their 42-year drought without a major trophy, they'll need a much deeper squad than they currently have.
Newcastle were one of the Premier League's most injury-hit teams last season, and the sheer number of games they'll have to play with the addition of Europa League football and a deep run in either the Carling Cup or the FA Cup could cause some major problems in terms of team selection.
Alan Pardew needs as many quality backups as he can get his hands on, and though Debuchy would likely start for the Magpies, his arrival would also push a current starter a little further in the depth chart.
If Danny Simpson does eventually stay on, Newcastle will have a surprisingly good back four on their bench with Simpson, Perch, Williamson and Ryan Taylor combining for a defence that could even win a few games in the Premier League against the lesser teams.
Hopefully for Pardew, the addition of Debuchy (and maybe one more) should give the Toon all the depth they need to finally break the 42-year curse.
European Experience
Heading into the Europa League in 2012-13, the magnitude of European football may come as a shock for those who are experiencing their first taste of the competition.
So, to avoid poor play early on, Alan Pardew may be looking to fill the team with players who are already comfortable with the level of competition.
The Magpies aren't that thin in terms of players who've played in high-level European competition, with a total of 10 players who've made an appearance in either the Europa League or the Champions League, but Mathieu Debuchy could be just the man to round out a starting XI of experienced players.
Even Debuchy's experience in international football could be valuable to Newcastle, with the defender this summer adding an appearance in Euro 2012 to the five caps he already has for France.
All of this high-level play rounds out Debuchy as a quality player, and his experience really could help Newcastle out if they're looking to make a deep run in Europe.
Keep Reading

Newcastle United: Like this team?