2012 MLB Draft Prospects: 5 Best Second Basemen in the 2012 Draft Class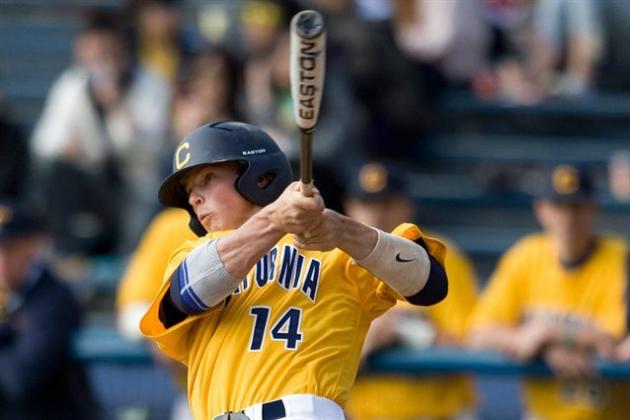 Photo Credit: MLB Draft Insider
The MLB draft is right around the corner, and it's time to get to know some of the top prospects who will be selected next week.
Second base is a position different from most, in that there are few if any high school prospects selected at the position. Most high school middle infielders who are drafted are shortstops, and while they may transition to second base as a pro, the vast majority of drafted high schoolers are shortstops.
With that in mind, there are no high school players on this list. It's instead made up of the five best college second baseman draft prospects—players who could be this year's Kolten Wong.
Begin Slideshow

»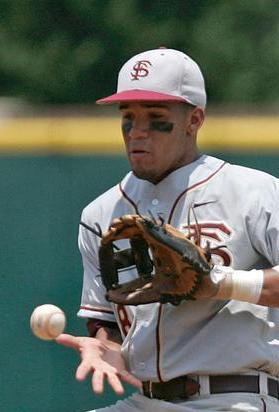 Photo Credit: The Palm Beach Post
Height/Weight: 5'9", 180
Birthday: 2/21/1991
Stats: .316/.385/.476, 5 HR, 34 RBI, 53 R
School: Florida State University
A second-team All-American, Travis is probably the most athletic second-base prospect in the draft. His 2012 season was a bit of a disappointment after many expected a monster year following a strong fall showing, but he did nothing to hurt his draft stock either.
Still, he projects as a future leadoff hitter and a legitimate starting second baseman at the pro level as he has as much upside as anyone at the position and a relatively high floor considering his athleticism.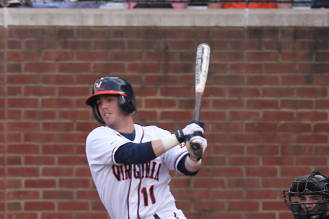 Photo Credit: Chasing Omaha
Height/Weight: 5'9", 165
Birthday: 11/17/1990
2012 Stats: .362/.418/.549, 6 HR, 48 RBI, 48 R
School: University of Virginia
After playing in just seven games last season due to injury, Bruno has put himself back on the prospect map, and then some, with a terrific 2012 season.
He has plenty of versatility defensively, so even if he's unable to stick as a starting second baseman he should have a solid future as a utility infielder with a decent bat at worst.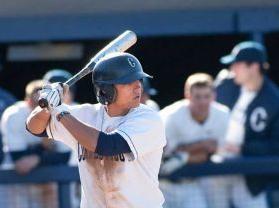 Photo Credit: greenwichtime.com
Height/Weight: 6'1", 190
Birthday: 9/6/1990
2012 Stats: .339/.404/.548, 9 HR, 38 RBI, 43 R
School: University of Connecticut
Named first-team All-Big East, Mazzilli led the Huskies in nearly every offensive category as he enjoyed a terrific junior season and put himself squarely in the conversation for best second baseman in the draft.
He's the son of former big leaguer Lee Mazzilli, and scouts love players with baseball pedigrees.
His offense is his biggest tool, as he has above-average pop for a second baseman and can hit the ball to all fields.
Photo Credit: Scout.com
Height/Weight: 5'11", 185
Birthday: 8/3/1991
2012 Stats: .389/.441/.523, 3 HR, 42 RBI, 41 R
School: Ole Miss
A first-team All-American selection, Yarbrough led Ole Miss both at the plate and in the field this season as he was named to the Big East first team and Big-East All-Defensive Team.
He made just two errors all season,for a .992 fielding percentage and strung together 456 straight innings without a miscue at one point.
At the plate, he should develop solid gap power as he led the team with 17 doubles, and he makes consistent hard contact that projects him as a prototypical No. 2 hitter as a pro.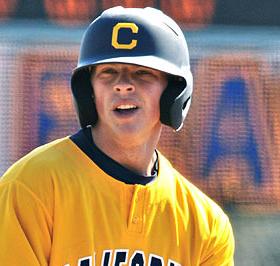 Photo Credit: ESPN
Height/Weight: 5'8", 173
Birthday: 1/24/1991
2012 Stats: .342/.436/.484, 5 HR, 27 RBI, 41 R
School: University of California
Named third-team All-American, Renda has a .348 average over his three seasons at Cal after coming to college as a high school All-American.
Originally selected in the 42nd round by the Dodgers back in 2009, he'll no doubt go much higher this time around as he not only makes consistent contact at the plate but is a terrific fielder with some versatility as he spent time at third base during his freshman year.