Stanley Cup: WABC New York Latest to Have NHL Playoff Fail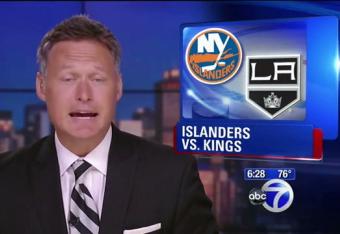 Photo Credit: Jockular

There is a plague sweeping the nation. Local news broadcasts can't seem to get anything right when it comes to that mysterious sport they call hockey.
Jockular reports on a gaffe made by WABC New York, a station that is far too near an actual team playing in the postseason to fail so horribly.
It's really not that hard. I did a quick AskJeeves search and found that the Kings of Los Angeles are in the midst of a battle with a team that calls themselves the New Jersey Devils.
Apparently, they are vying for something called a Stanley Cup that seems to be quite a coveted piece of hardware.
In all seriousness, here is the screen capture provided by Jockular of the 6 p.m. newscast. As you can see, there are two teams provided for their story on the Stanley Cup, including the Kings. It ends there as far as what they got right.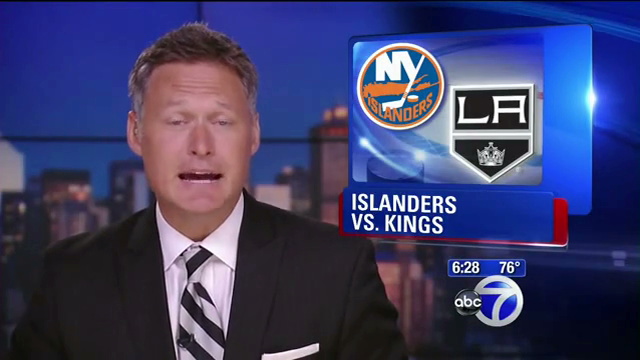 Photo Credit: Jockular
Anyone with even a passing interest in sports or an Internet machine that can "search" for things on this "web" will know that the Kings and Devils are locked in a battle to become the lowest-seeded Stanley Cup winner in history.
So far, the Kings have a 1-0 lead in the series.
Yes, Los Angeles has been on a glorious and magical run through the 2012 postseason.
This brings me to the fact that even the L.A. market can't seem to get things right.
The WABC gaffe is only the latest fail, as the folks in L.A. paved the way for broadcast blunders.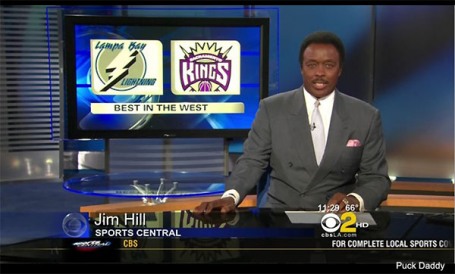 Photo Credit: Jockular
There is the screen grab of L.A.'s Jim Hill apparently talking about the best in the West, and included the very eastern Tampa Bay Lightning, a team that was hardly the best at anything this season.
The best of the blunders, however, was the city's teams being labeled as playoff successes, only to have the Sacramento Kings being shown instead.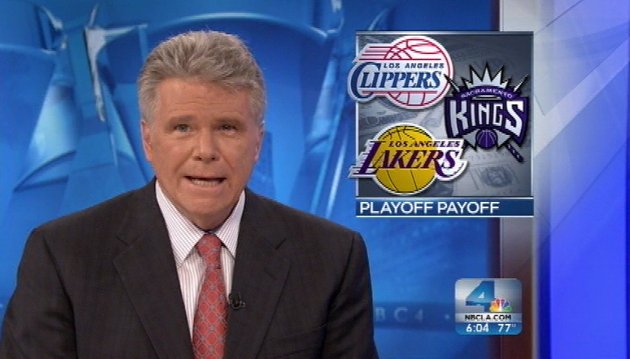 Photo Credit: Jockular
Oh, Chuck Henry. We will still try to respect you.
Please let us know if you have any other hilarious screen captures of news broadcasts going wild.
These things never get old.
Follow me on Twitter and have a funky good time.
This article is
What is the duplicate article?
Why is this article offensive?
Where is this article plagiarized from?
Why is this article poorly edited?