What Kind of Athlete Attracts the Hottest WAGs?
Image via Zimbio
It's no big secret or surprise that beautiful women flock to professional athletes in droves. That's because most of these guys have everything that the ladies out there are looking for. Generally speaking, professional athletes are physical fit, professionally successful, ridiculously rich, well connected and famous.
But not all professional athletes are created equal. Players of certain sports, and even certain positions, seem to have a decided advantage in their ability to attract the hottest WAGs. Who's to say exactly what is is about these guys the women go for. Maybe it's something as simple as having more money, but things are rarely that black and white.
All that aside, we all know that one of the greatest advantages to being a professional athlete is landing a first class WAG. But if you want to attract the cream of the crop, you might want to consider going into one of these five professions:
Begin Slideshow

»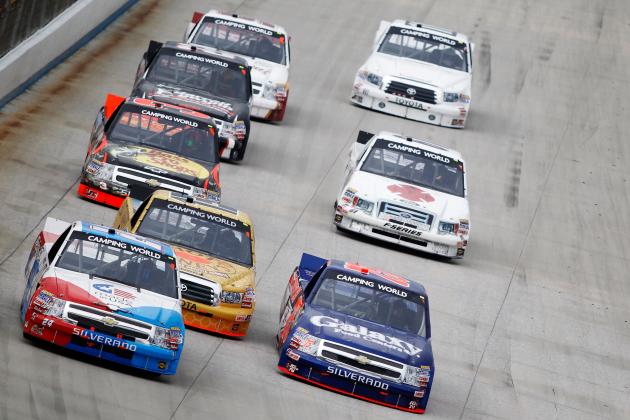 Todd Warshaw/Getty Images

Apparently there are plenty of ladies attracted to fast cars and the men who drive them. Let's take a look at five of the hottest WAGs in NASCAR.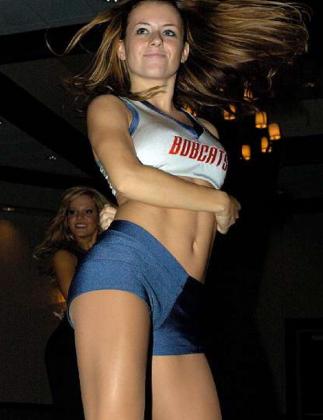 Image via CheerTimes.com
Former Charlotte Bobcats cheerleader Jordan Fish has been dating NASCAR driver Denny Hamlin since 2009. There have been reports that the pair are engaged, but no word on when to expect a wedding.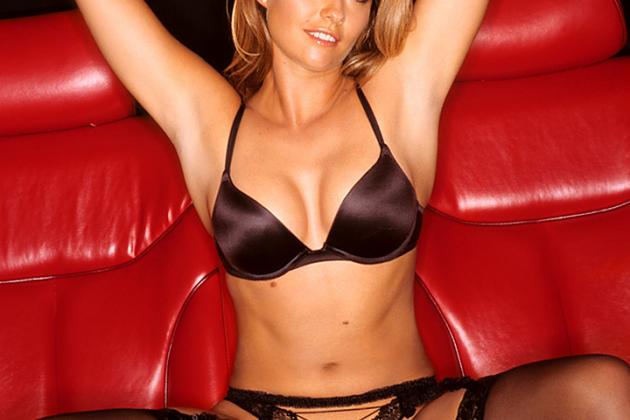 Image via CoedMagazine
Canadian model Lynne Kushnirenko is the wife of NASCAR Spring Cup Series driver A.J. Allmedinger. The couple were married in January 2007.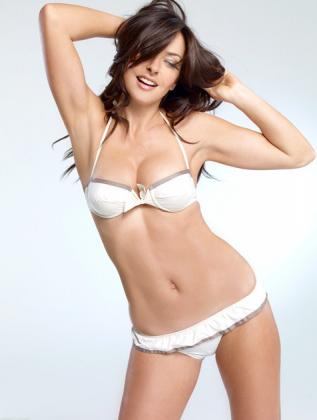 Image via SI
Belgian-born model Ingrid Vandebosch is the second wife of NASCAR driver Jeff Gordan. Vandebosch, who has appeared in the Sports Illustrated Swimsuit Issue, has given up her modeling career to focus on raising the couple's two children.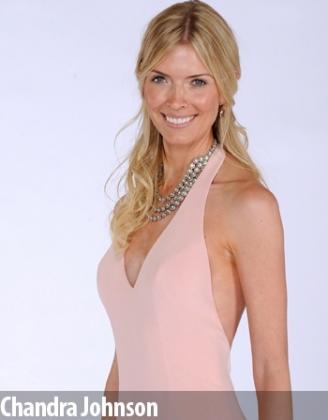 Image via Maxim
Former model Chandra Johnson and NASCAR driver Jimmie Johnson have been together since 2002. The two were eventually married and welcomed their first child in July 2010.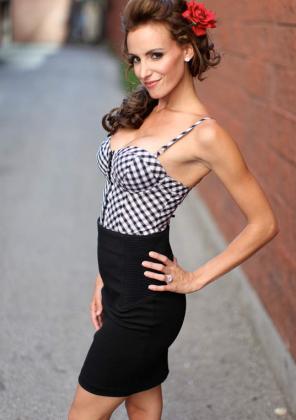 Image via samanthabusch.com
Fitness expert and fashion designer Samantha Sarcinella is the wife of NASCAR driver Kyle Busch. The pair met in 2008 and were married on New Year's Eve in 2010.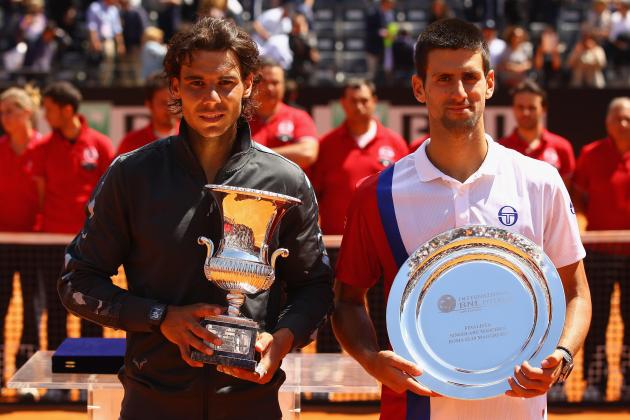 Clive Brunskill/Getty Images

They may not drive fast cars, but tennis players still do pretty well will the ladies for the most part. Let's take a look at five of the hottest WAGs of tennis.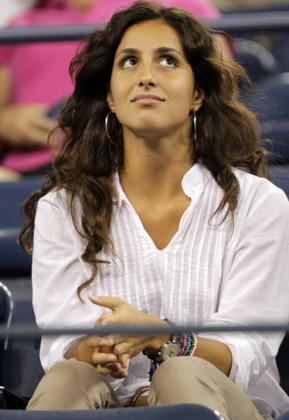 Image via Zimbio
Maria Perello Xisca is the long-time love of tennis great Rafael Nadal. She is very private and is only occasionally spotted in the stands or vacationing with Nadal.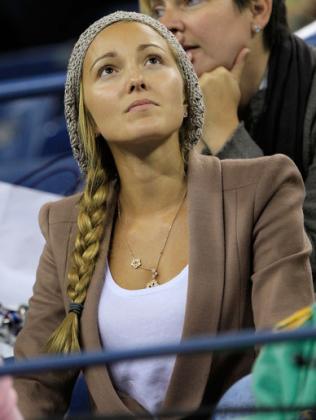 Image via Zimbio
Jelena Ristic is the girlfriend of tennis great Novak Djokovic. The pair have been dating since late 2006 and are said to be planning a wedding to take place sometime in 2012. Ristic is said to be fluent in 17 languages.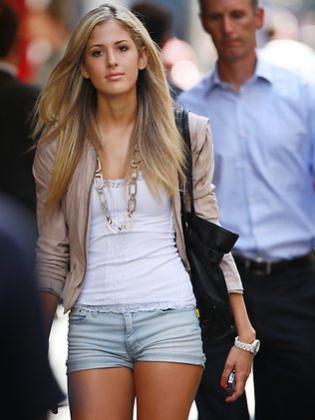 Image via Zimbio
Donay Meijer is the girlfriend of Bernard Tomic. Meijer made headlines in early 2012 when it was reported that she was putting her promising modeling career on hold to complete her pharmacy degree and support her man.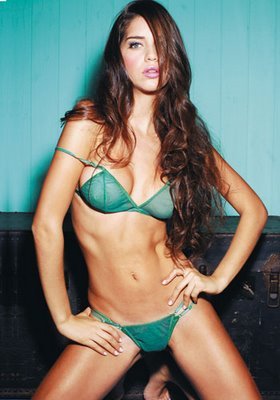 Image via Zimbio
Zaira Nara is an Argentine model and television host who has been dating tennis player Juan Monaco since early 2012. Nara isn't a first-time WAG though, she was once engaged to footballer Diego Forlan, but the two never married.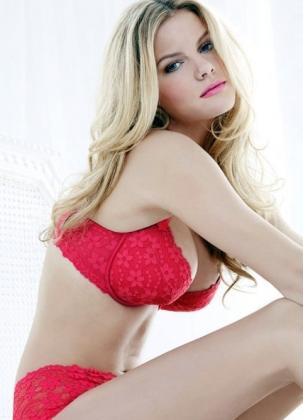 Image via Zimbio
Sports Illustrated Swimsuit Issue cover girl turned big time actress Brooklyn Decker has been married to tennis player Andy Roddick since 2009.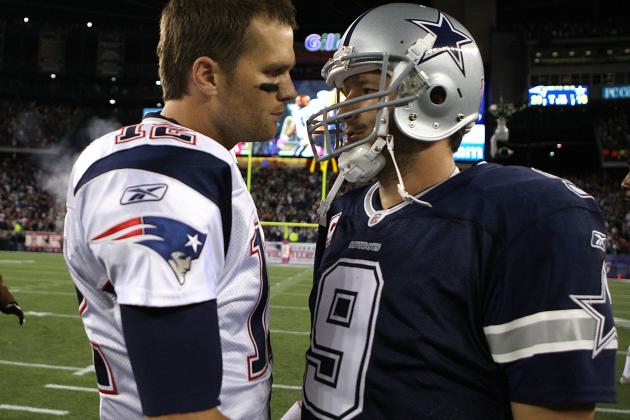 Jim Rogash/Getty Images

It's not like quarterbacks are the only players in the NFL with smoking hot WAGs, but collectively they do a little better with the ladies than their teammates. Let's take a look at five of the hottest WAGs of NFL quarterbacks.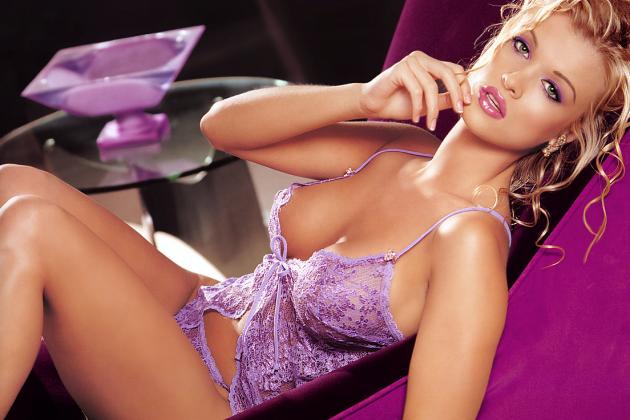 Image via Playboy
It's been quite awhile since former model Heather Kozar graced the glossy pages of Playboy. She put her modeling days behind her to marry quarterback bust Tim Couch and raise the couple's two children.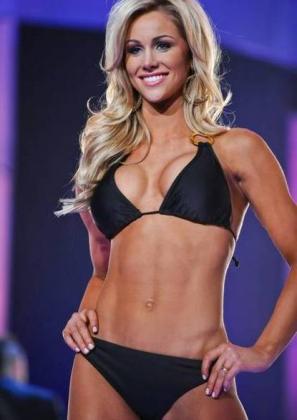 Image via Football.co.uk
In 2009, Cowboys quarterback Tony Romo traded Jessica Simpson in for an upgraded model in Candice Crawford, a former Miss Missouri. The pair eventually married and recently welcomed their first child.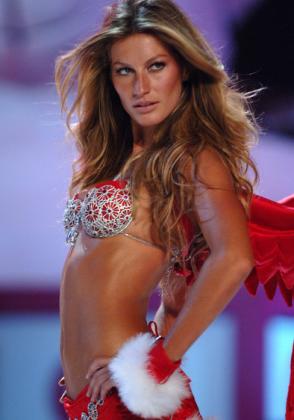 Image via Zimbio
Gisele Bundchen, who has been one of the world's biggest supermodels for over a decade, is married to Patriots quarterback Tom Brady, who has been one of the NFL's greatest quarterbacks for over a decade. Although, her time as WAG supreme in the NFL is coming to an end.
Image via GQ
Who knows whether or not Sports Illustrated Swimsuit Issue cover girl Kate Upton and Jets quarterback Mark Sanchez are still an item. The two have never confirmed a relationship, but there's little doubt they were together for at least a short period of time in late 2011.
My guess is he won't be the last athlete to be linked to Ms. Upton.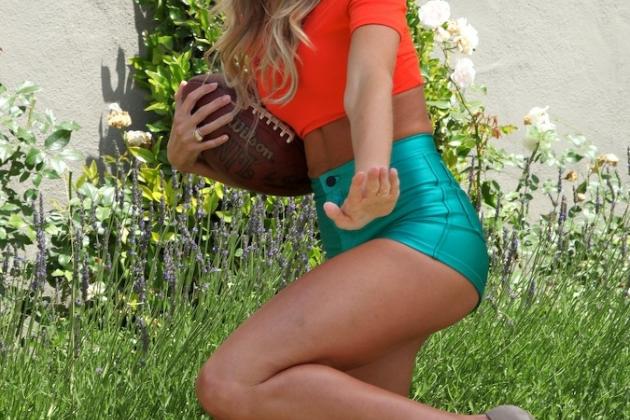 Image via Lobshots
Was there any bigger star at the 2012 NFL Draft than Lauren Tannehill?
Lauren is the wife of former Texas A&M quarterback Ryan Tannehill, who was selected by the Dolphins in the first round. I'm guessing she was also the deciding factor for the Dolphins being chosen for HBO's Hard Knocks.
Look for Lauren in an upcoming feature in Maxim.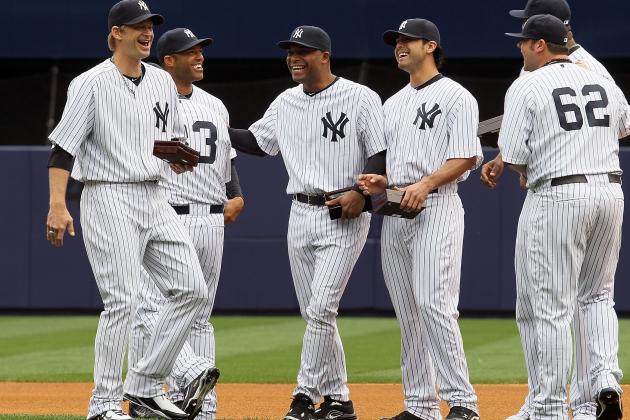 Jim McIsaac/Getty Images

Baseball players as a group do very well with the ladies. But if you want to attract the hottest baseball WAGs in the world, you should set your sights on playing in pinstripes. Or you could just set your sites on being Derek Jeter...whatever.
Let's take a look at five of the hottest WAGs of the New York Yankees.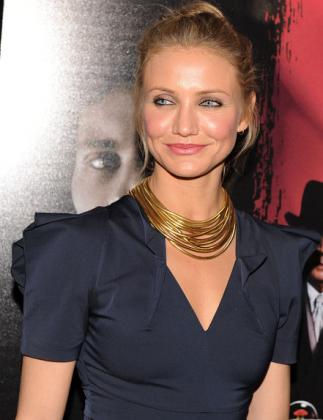 Image via Zimbio
Actress Cameron Diaz is one of the many notches on the bedpost of Yankees slugger Alex Rodriguez. The couple are long broken up, but will be forever immortalized thanks to their infamous popcorn performance at the Super Bowl in 2011.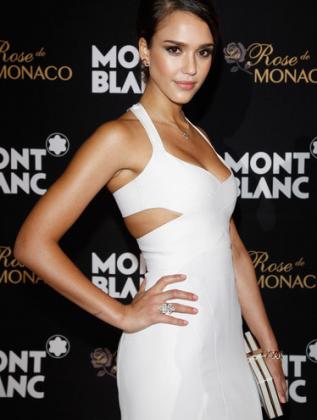 Image via Zimbio
Actress Jessica Alba reportedly dated Yankee legend Derek Jeter back in 2004. But she wasn't the only high profile Jessica to score with The Jeet—Jessica Biel took her turn at bat in 2007.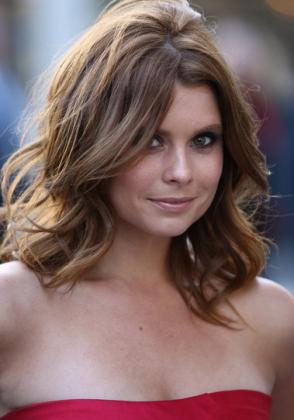 Image via Zimbio
Actress Joanna Garcia began dating Yankees outfielder Nick Swisher in 2009 and the pair were married in late 2010. Fun fact: Serial WAG Jamie-Lynn Sigler was one of Garcia's bridesmaids.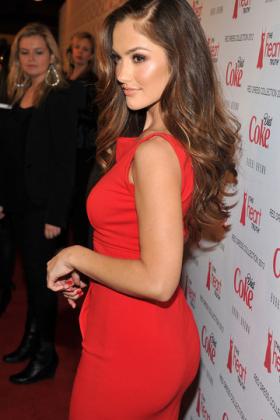 Image via Zimbio
Actress Minka Kelly started dating Derek Jeter in 2010. The couple were rumored to be getting serious in 2011, but apparently it wasn't all that serious, since they broke up in August of that year.
There were rumors of a reconciliation that followed them for months, but in March 2012 they were put to rest when reports surfaced that Kelly was dating noted gross dude Wilmer Valderamma.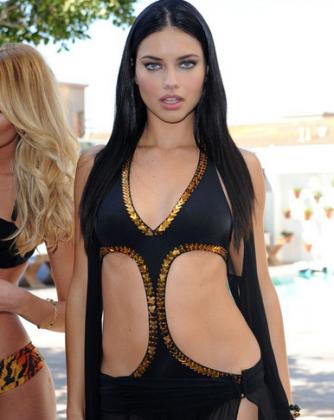 Image via Zimbio
Supermodel Adriana Lima dated Derek Jeter for a few months way back in 2006. Apparently he turned her off handsome guys permanently, which is why she eventually married Marko Jaric.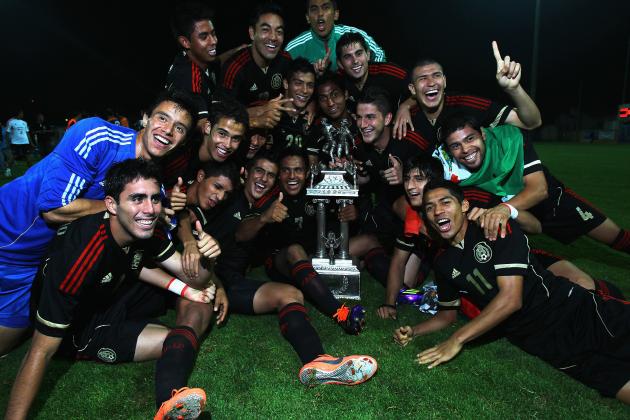 Matthew Lewis/Getty Images

I'm not sure what it is about soccer players, but no matter how goofy they look, they somehow they attract the most gorgeous women in the world. Let's take a look at five of the hottest WAGs of soccer.
Image via Zimbio
Argentine glamour model and actress Luciana Salazar has been linked to a number of athletes over the years including Lionel Messi back in 2008.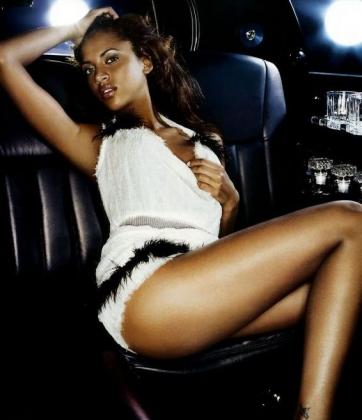 Image via Zimbio
French model and actress Noemie Lenoir started dating footballer Claude Makélélé back in 2004 and the couple had a son in 2005. The pair never married and split in 2009.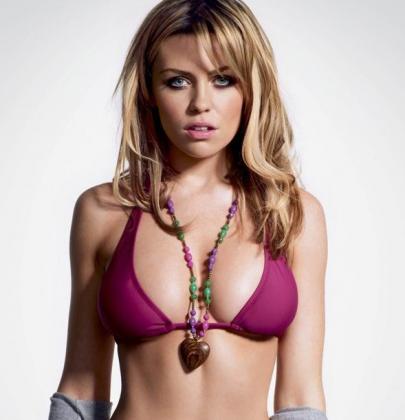 Image via FHM
English fashion model and television presenter Abbey Clancy and English footballer Peter Crouch have been together since 2006. The two became engaged in 2009 and finally married following the birth of their daughter in June 2011.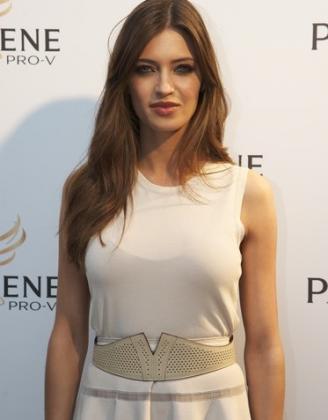 Image via Zimbio
Spanish sports journalist Sara Carbonero is engaged to Real Madrid goalkeeper Iker Casillas. Carbonero made headlines around the world in 2010, when it was alleged that her presence at the FIFA World Cup had distracted Casillas in goal, leading to a Swiss victory over Spain.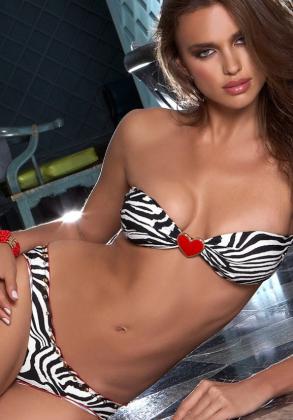 Image via Zimbio
And last, but certainly not least, we have stunning Russian model Irana Shayk. The 2011 Sports Illustrated Swimsuit Issue cover girl has been dating Real Madrid star Cristiano Ronaldo since 2010. The couple met through their modeling campaign with Armani.