Jimmer Fredette Getting Married to Whitney Wonnacott in Friday Wedding
June 1, 2012

Remember Jimmer Fredette? He is that NBA player who was going to sweep the nation like a sharp-shooting Tim Tebow. Well, he is getting married on Friday. 
All you lovely ladies who hoped that they may one day catch the eye of Fredette can enjoy a great deal of heartbreak. 
The Sacramento Bee reports Fredette is set to wed in a Friday ceremony, via a broadcast from Salt Lake City TV station KSL. 
The lovely lady is Whitney Wonnacott, a recent graduate from Brigham Young University, the same school Fredette lit up basketball nets for over a year ago. 
Fredette was hardly the high-scoring phenom that many college hoops fans hoped he would be in his rookie season.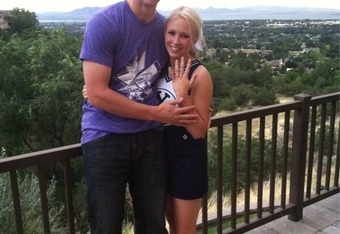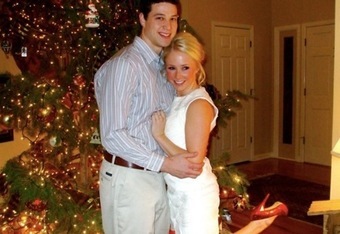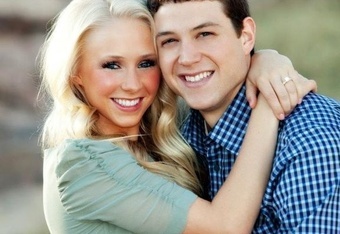 It being early in his career, we give him a huge pass. Fredette went for 7.6 points on 38.6 percent shooting in his inaugural campaign, but he certainly wins in this regard. 
Per The Sacramento Bee report, the couple met about three years ago during an NCAA Tournament, wherein Wonnacott was present as a cheerleader. 
As for Fredette, he couldn't be happier on this fine wedding day, via his Twitter feed.
Wedding Day today! Ready for the best day of my life so far with @whitwonnacott!

— Jimmer Fredette (@jimmerfredette) June 1, 2012
I am eager to find out more from his new NBA wife. Her Twitter feed will soon be a must-follow and showed the happy couple at a rehearsal dinner.
Tonight at the dinner! @jimmerfredette and I! twitter.com/whitwonnacott/…

— Whitney Wonnacott (@whitwonnacott) June 1, 2012
We send our most sincere congratulations to a budding NBA star and his lovely fiancee, who is set to become his beaming new wife. 
He is about to embark on the most memorable summer of his life. It's a good thing the Kings didn't make the playoffs. 
Follow me on Twitter and help me bring sexy back.