Detroit Pistons 2012 Draft: Why Landing a Stud with No. 9 Might Be Tough
June 1, 2012

Despite what you might think about their 25-41 record last season, the Detroit Pistons actually improved from the season before. They went from depressingly horrible to moderately bad. Now there's something to feel good about.
Here's something else to feel good about. The Pistons have the number 9 pick in the upcoming NBA Draft lottery and could potentially pick up an impact player to help their rebuilding efforts.
Okay, there's the good news. Unfortunately there's bad news too.
Because the Pistons improved, they're stuck in what amounts to NBA limbo: Not bad enough to land a really meaningful lottery pick and not good enough to sniff the playoffs and be relevant again.
I don't want to dash everyone's draft hopes but throughout history the Number 9 pick has been nothing more than a crap-shoot.
I went back and looked at the last 22 years of lottery picks (through 1990) and the players that were selected ninth represent a who's-who of busts, disappointments and role players.
Okay, there were a few home-run picks taken ninth as well, and here they are: Joakim Noah (2007), Andre Iguodala (2004), Amar'e Stoudemire (2002), Dirk Nowitzki (1998) and Tracy McGrady (1997).
Each was a franchise changing pick, but they represents only a 22 percent success rate. If that was someone's batting average they'd be sent down to the minors straight away.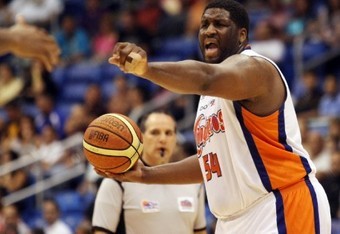 The list of outright fails selected ninth is astonishing though. Patrick O'Bryant (2006) is now playing in Puerto Rico after less than inspired efforts in the NBA D-League and China.
Mike Sweetney is another draft "Niner" who is playing in Puerto Rico. He apparently ate himself out of the NBA.
The Pistons biggest draft bust—not named Darko—was selected ninth overall too: Rodney White (2001). Luckily, the Pistons unloaded him on the Denver Nuggets and were given two players and a first-round pick in exchange for him.
The latest news on White is that he's found some success overseas. He's also been busted for growing marijuana. 
Ed O'Bannon (1995) was another No. 9 bust who lasted all of two years in the NBA. 
There's also a litany of players drafted ninth who can't be considered busts, but they certainly underperformed. Some had long NBA careers but they were never more than role players in the NBA—Ike Diogu, Joel Przybilla, Samaki Walker, Eric Montross, Rodney Rogers, Clarence Weatherspoon and Willie Burton.
Detroit can find role players via free agency, they don't need to draft them in the first-round.
The Pistons are hoping for much better than that with their ninth pick. They need another player that can make a major impact on the team—like Greg Monroe (eighth pick)—if they hope to build on the progress they made this year.
Joe Dumars has been hot and cold with draft selections since he took over as GM, and the pressure is on him to make this draft count. He can't afford another Darko or White if the Pistons hope to compete with the NBA's big dogs anytime soon. 
History suggests that he'll have a hard time navigating the minefield of busts to find the one diamond in the rough though.
Pistons fans should don their lucky jerseys, sweatbands or foam fingers—whatever works—because he needs all the luck he can get.