NFL Free Agents 2012: Where the Top Remaining 15 Will Sign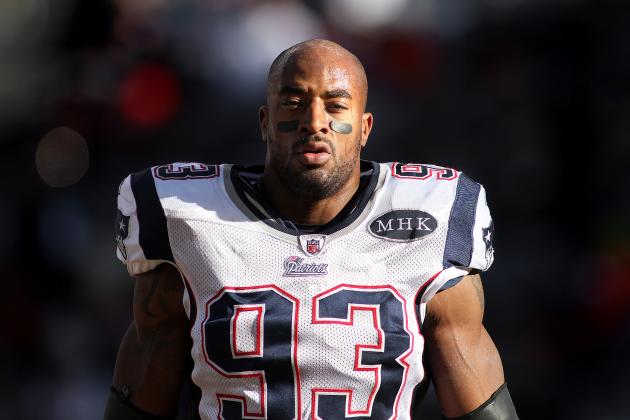 Marc Piscotty/Getty Images

Every offseason, there are a number of players in the NFL who don't find homes until the summer.
There are several reasons for this. First, it has been common since the advent of free agency for teams to add veterans late in the offseason. Second, most teams attempt to get a feel for what they already have on the roster prior to going outside the organization to upgrade. And third, there are questions regarding some veterans and their ability to still perform up to par.
Currently, several valuable free agents remain on the market. We are looking at players who rushed for more than 1,000 yards last season, others who racked up double-digit totals in sacks and even more who have made Pro Bowls.
Here are the top 15 remaining free agents and their potential landing spots.
Begin Slideshow

»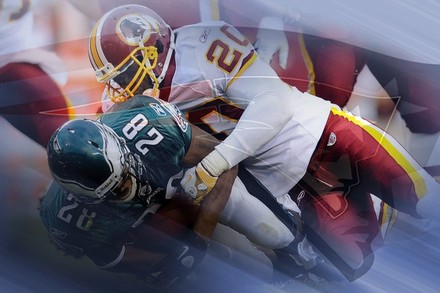 Original Photo Courtesy of Bleacher Report
2011 statistics: 60 tackles, six passes defended and three interceptions in 13 games
The New England Patriots might have added Steve Gregory in free agency, but they are always looking for an upgrade in a secondary that struggled a great deal last season.
O.J. Atogwe has been an inconsistent cover safety since breaking in as a second-year player for the St. Louis Rams in 2006. He does possess incredible playmaking ability and would immediately become a major threat in the back end for New England.
It doesn't hurt that at this point in the offseason the veteran safety would come relatively cheap, probably on a one-year contract.
The Detroit Lions and Kansas City Chiefs are also apparently showing interest in Atogwe.
Team Prediction: New England Patriots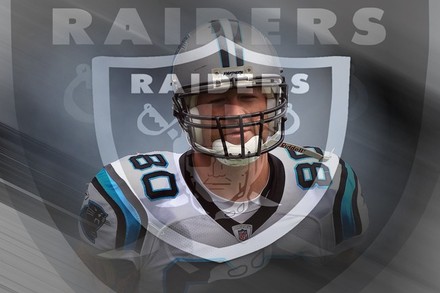 2011 statistics: 37 receptions, 455 yards and four touchdowns in 15 games
The Oakland Raiders appear to be extremely high on tight ends David Ausberry and Brandon Myers. That being said, the two combined for a total of only 18 receptions last season.
While the loss of Kevin Boss doesn't seem to be a huge deal, I am willing to bet that Reggie McKenzie and Co. are looking for a veteran presence at tight end.
Jeremy Shockey seems to be the type of player who would work well with Carson Palmer. He still has the ability to stretch the field, and he would provide Palmer with a nice safety valve underneath.
Oakland has done a great job bringing in under-the-radar free agents during the offseason. This is a testament to the ability of McKenzie to find hidden talent. It also underscores Oakland's salary-cap situation.
Shockey would be a great signing.
Team Prediction: Oakland Raiders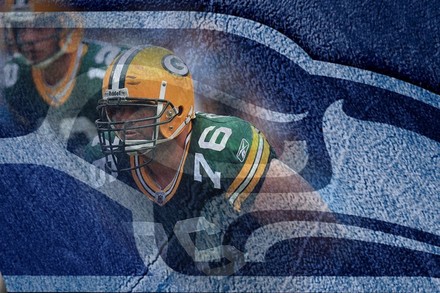 Seahawks Logo Courtesy of the NFL
The Seattle Seahawks were a disaster in pass protection last season, giving up 50 sacks. They did get better as the season progressed, but to contend in the NFC West, they need to get a whole lot better.
James Carpenter might have been a reach in the first round this past season, but he also progressed as the season went on. It still remains to be seen whether Carpenter fits better on the inside or outside.
At this point, Pete Carroll and Co. would be well-served to acquire a veteran presence at tackle. Recently signed Frank Omiyale doesn't fit that bill.
Chad Clifton has been a solid offensive tackle over the last 12 seasons. Despite playing left tackle with the Green Bay Packers, a position manned in Seattle by Russell Okung, there is no reason to believe Clifton cannot move to the right side.
He would be an immediate upgrade over Breno Giacomini, Alex Barron and Carpenter, all of whom are vying for that starting spot.
Team Prediction: Seattle Seahawks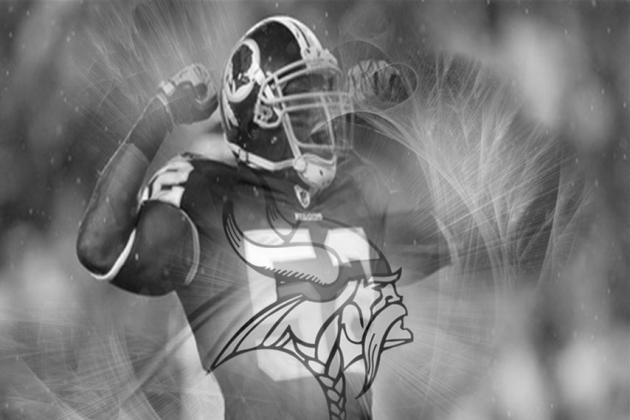 2011 statistics: 65 tackles, one sack and one passes defended in 15 games
There is no doubt that Rocky McIntosh has played his final game with the Washington Redskins. A marriage that began with so much promise in 2006 ended in an extremely volatile manner.
Now the talented linebacker looks to bounce back from a couple down seasons. Despite recent issues with character and injury, I am still a fan of what McIntosh can bring to the table.
The veteran linebacker has had visits with the Minnesota Vikings, Miami Dolphins and New York Jets, among others. Look for him to latch on at some point this summer.
At this point, I would hedge my bets that McIntosh signs with the Vikings. They may have a need at inside linebacker if E.J. Henderson departs in free agency. Were that to occur, McIntosh would be able to immediately challenge Jasper Brinkley for the starting job.
Team Prediction: Minnesota Vikings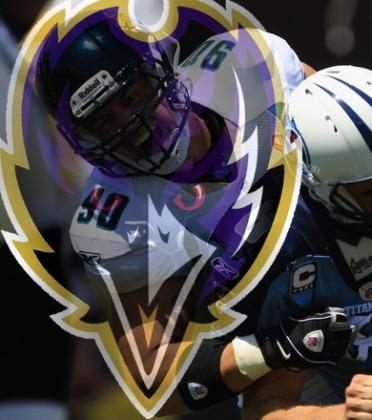 2011 statistics: 24 tackles and 3.5 sacks in nine games
Following the loss of Terrell Suggs to an Achilles injury, the Baltimore Ravens may be prepared to go into the 2012 season with Courtney Upshaw, Sergio Kindle and Paul Kruger vying for two starting outside linebacker spots.
That being said, the success of their 3-4 defense is predicated on consistent pass rush from the linebacker position. I doubt that the Ravens are confident in the ability of that trio to provide that.
At some point this offseason, expect Baltimore to look at the watered-down free-agent market. Matt Roth has experience playing in this scheme and could be a nice rotational player with the Ravens.
Despite missing seven games for the Jacksonville Jaguars last season due to a concussion, Roth finished with 3.5 sacks and would probably come on the cheap.
He has visited the Cincinnati Bengals and Pittsburgh Steelers thus far without a contract offer. Those are Roth's only two known visits this offseason.
Team Prediction: Baltimore Ravens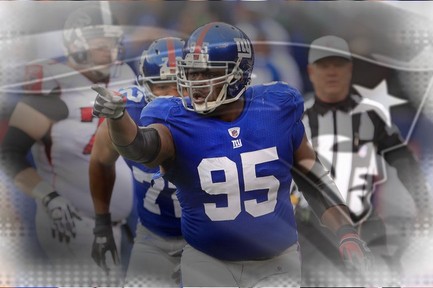 2011 statistics: 30 tackles, one forced fumble and three passes defended
The New England Patriots are always looking to add veterans at this point in the offseason. This is only magnified at positions of perceived need on defense.
Right now, it does seem that New England is lacking depth and talent along the interior of its defensive line. Kyle Love is slated to start next to Vince Wilfork in the Patriots' hybrid scheme. Their primary backup is Ron Brace, who has been nothing more than a bust since coming into the league four years ago as a second-round pick.
Rocky Bernard is one of the most underrated defensive tackles in the NFL. He played a pivotal role against the run for the defending Super Bowl champion New York Giants. Moreover, Bernard isn't a scheme-specific player. This means that the veteran tackle will fit well in New England's defense.
Team Prediction: New England Patriots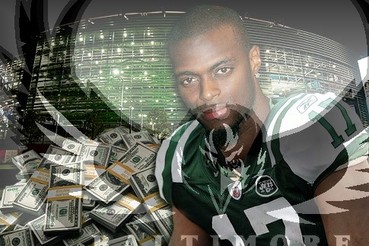 2011 statistics: 45 receptions, 612 yards and eight touchdowns
This is yet another position that the Baltimore Ravens need to update. The departure of Lee Evans doesn't seem like a big deal, considering his only impact play benefited the New England Patriots in last season's AFC Championship game.
However, it does leave the Ravens somewhat thin at wide receiver. At the moment, it seems that 2012 draft pick Tommy Streeter will battle newly acquired Jacoby Jones for the slot position in Baltimore. This isn't going to scare opposing defenses in the tough AFC North.
Plaxico Burress may be running on steam at this point, but he does provide an immediate red-zone threat. This is something that Baltimore lacked with Anquan Boldin and Torrey Smith on the outside last season.
The emergence of Dennis Pitta and Ed Dickson at tight end makes this possible signing that much more interesting. It would give Joe Flacco more options between the hashes to go along with the threats that he has on the outside and at running back with Ray Rice.
Team Prediction: Baltimore Ravens
The Houston Texans have been looking for a complementary receiver to Andre Johnson for quite some time now. Neither Jacoby Jones nor Kevin Walter proved to be that over the course of the last few seasons.
While I am a big fan of the selection of DeVier Posey in April, it remains to be seen just how much of an impact he can make as a rookie.
There has been some buzz around Texans camp that former Florida Atlantic receiver Lester Jean has looked good thus far this offseason. However, that should be taken with a grain of salt considering all the similar stories we hear this time of year.
Chad Ochocinco is nowhere near the receiver he used to be. That being said, the recently released veteran does seem to have enough in the tank to make an impact in 2012. He was behind the proverbial eight-ball with the New England Patriots last season due to the fact that he had to learn their complex offense and didn't have an entire offseason to work with the team.
Houston's offense is a little more straightforward, which would help Ochocinco a great deal. At the very least, he could be a nice complementary receiver for Matt Schaub and Co.
Team Prediction: Houston Texans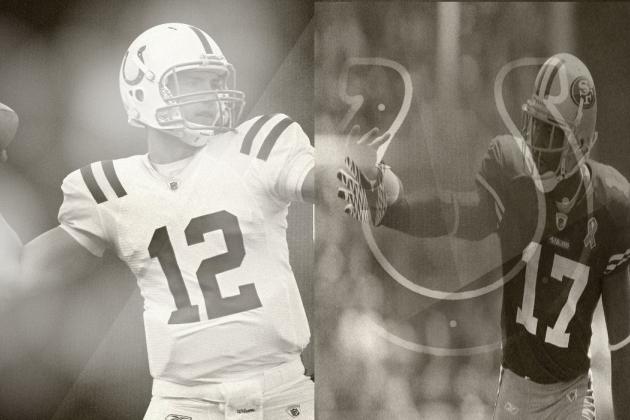 2011 statistics: 15 receptions, 181 yards and zero touchdowns in nine games
The Indianapolis Colts have done a good job adding veterans to their rebuilding roster throughout the offseason. They also retained Reggie Wayne, who was expected to walk following the departure of Peyton Manning.
You can expect the Colts to look to add another low-risk veteran receiver for Andrew Luck.
Braylon Edwards struggled a great deal in 2011 with the San Francisco 49ers before being released midseason. That being said, he is just two seasons removed from pretty good play for the New York Jets.
The veteran receiver would come on the cheap and could provide Luck with another veteran in the passing game opposite Wayne.
Team Prediction: Indianapolis Colts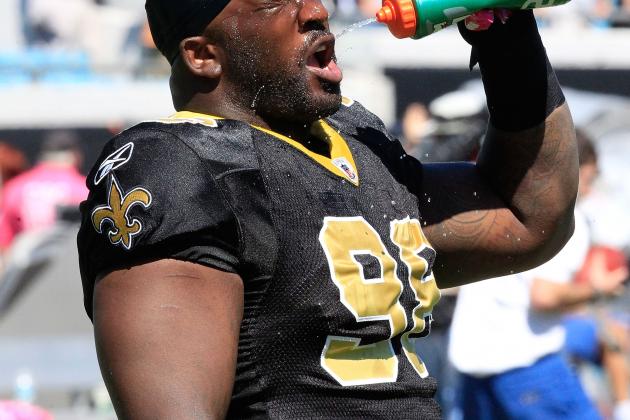 Sam Greenwood/Getty Images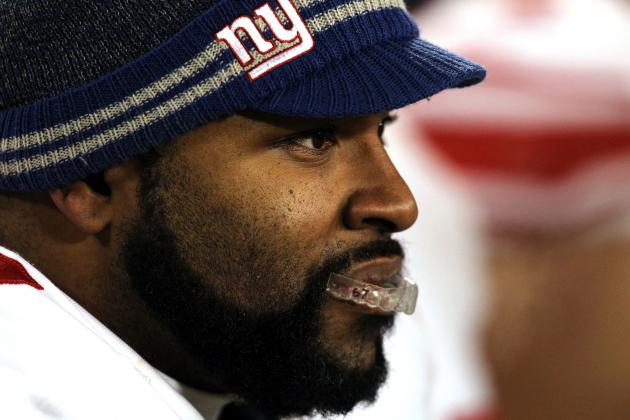 Jonathan Daniel/Getty Images

Kareem McKenzie hasn't drawn much interest on the open market. This might not be too surprising, considering that his play dropped off a great deal for the New York Giants last season.
It is important to note that McKenzie is one year removed from relatively strong play at offensive tackle, and he could be a nice addition to a team in need of a veteran presence on either side of the line.
The Arizona Cardinals were downright dreadful in pass protection last season, giving up 54 sacks. They did add Bobby Massie in the draft, who will get some play as a starter in 2012.
That being said, it is important that Arizona creates as much competition as possible to help protect either John Skelton or Kevin Kolb.
At the very least, McKenzie would provide that.
Team Prediction: Arizona Cardinals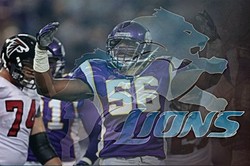 2011 statistics: 109 tackles, three sacks, two passes defended and three forced fumbles
It appears that E.J. Henderson will not be returning to the Minnesota Vikings next season. As suspect as this might sound, considering that the veteran linebacker has been relatively solid over the course of the last decade, there doesn't seem to be much interest in his services.
There are obvious injury red flags in regard to Henderson, which have probably led to the lack of interest.
He can still bring a lot in terms of a veteran presence and an ability to make tackles between the hashes. You can fully expect some team in need of a linebacker to make a play for Henderson later this summer.
My money is on the Detroit Lions, who could create competition for DeAndre Levy on the weak side. While Detroit doesn't have a whole lot of money to spend, they should be able to get Henderson on the cheap.
Team Prediction: Detroit Lions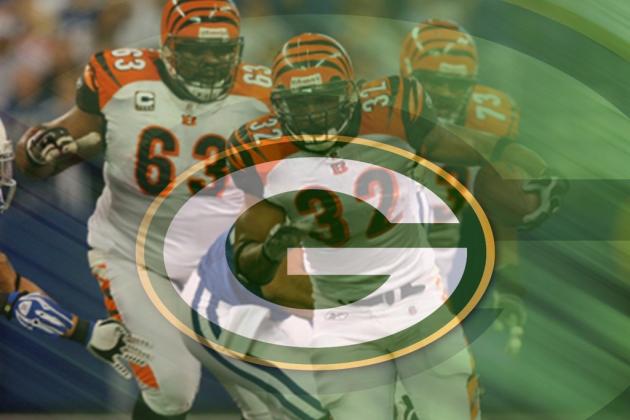 2011 statistics: 273 attempts, 1,067 yards, 3.9 average and six touchdowns
Cedric Benson might have averaged fewer than four yards per attempt in 2011, but he still has the talent to be a solid running back in the NFL, even at this late stage in his career.
That being said, the running-back market dried up relatively quickly during the offseason, leaving Benson without a home.
This is a player who has 1,000 rushing yards in each of his last three seasons and would provide veteran leadership.
It doesn't appear that Benson has had any meetings since hitting the free-agent market, which means that anything would be pure conjecture right now.
The New York Jets, Pittsburgh Steelers, Oakland Raiders and Green Pay Packers all seem to have a need for a veteran back at this point.
My money would be on Benson signing with the Packers as a complementary-type player to both James Starks and Brandon Saine.
Team Prediction: Green Bay Packers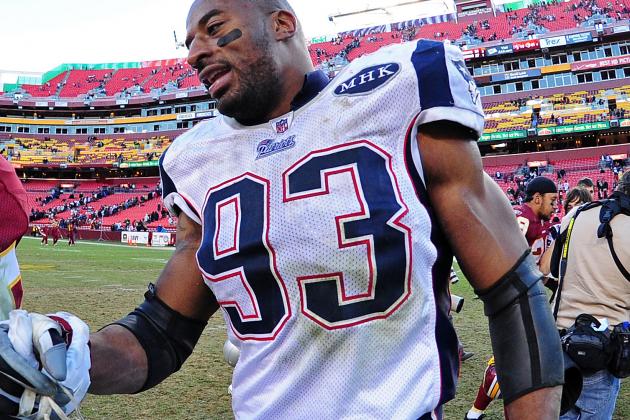 Scott Cunningham/Getty Images

2011 statistics: 52 tackles and 10 sacks in 14 games
No need to even get into much detail here. Reports indicate that Andre Carter, who missed the back end of the 2011 season due to torn quads, has been working out with the New England Patriots this offseason.
If the Patriots want Carter back, there really is no reason to believe that he would choose to sign elsewhere. After all, a veteran coming off a major injury won't get big money on the open market.
Carter provided New England with a much-needed boost as a pass-rusher in 2011, and there is no reason to believe he cannot duplicate that this season, if healthy.
Team Prediction: New England Patriots