Alabama Football: The 10 Most Important People in the Program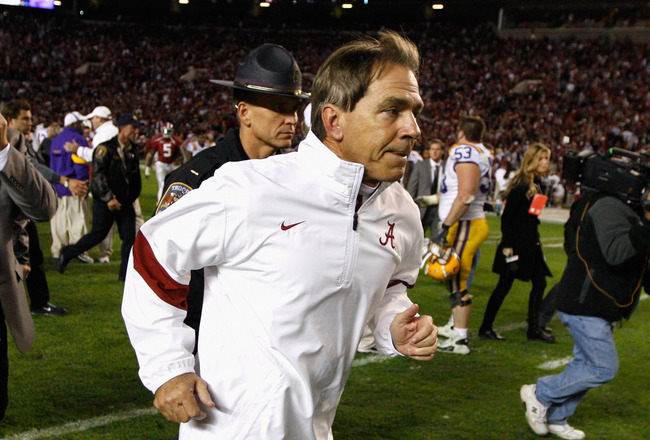 Streeter Lecka/Getty Images
From coaches, to players, to doctors and trainers, there is a lot that goes into running a college football program and making it successful.
Alabama has won 36 games in the last three seasons combined, including two national championships, but all of the credit shouldn't just go to the players on the football field. There are a lot of people behind the scenes that make things happen in order for this program to be so successful at what it does. It truly takes everyone to do their part in order for this thing to work and for the program to run smoothly.
As we inch closer to the college football regular season, here are the top 10 people that are most important to another successful Alabama football season.
10. Running Back, Eddie Lacy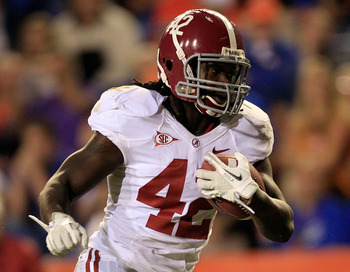 Sam Greenwood/Getty Images
When Mark Ingram left for the NFL, it was Trent Richardson that stepped up and became the workhorse for this football team.
Now with Richardson playing at the next level, it will be Eddie Lacy that will become the feature back this season. The problem is that he has never carried the ball more than 100 times a season and has been dealing with a turf-toe injury throughout the offseason.
Lacy is a talented back, which has averaged a little over seven yards a touch each of his first two seasons. If he can remain healthy, he will be a big part of Alabama's success and defending its national championship title.
9. Director of Strength and Conditioning, Scott Cochran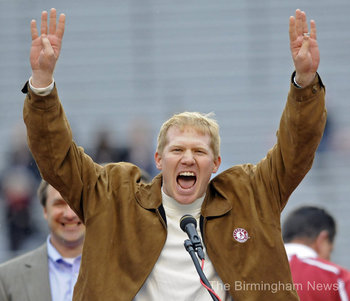 al.com
If you have ever wondered by the Alabama Crimson Tide usually hit the field with a little more excitement and seem a little more motivated to destroy the opposition, it's likely because they just received a speech from strength and conditioning coach Scott Cochran.
This guy is always wired and just listening to him is enough to get you ready to get up and go to work.
You can listen here or even see him in action here.
When Alabama players put those pads on, they surely don't want to disappoint this guy. When a coach brings this much passion and dedication to work every day, it's hard for the players not to hit that field and bring the very best they have as well.
8. Dr. James Robinson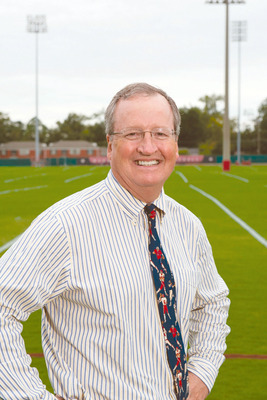 cw.ua.edu
Robinson has served as Alabama's head team physician since 1989 and has done a fabulous job since then. He has also worked with the New Orleans Saints, U.S. soccer teams and has treated U.S. athletes during the Olympics in 2009.
Robinson has also helped pass legislation to help protect young athletes from concussions.
If a player shows signs of a concussion, they must receive clearance from a doctor before being allowed to go back into the game.
Having somebody like this on the team is extremely valuable, especially when a player suffers an injury, it's because of Robinson that the player is able to make a speedy recovery and get back onto the football field as soon as possible.
7. Offensive Line Coach, Jeff Stoutland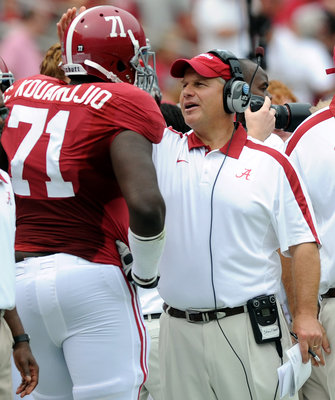 al.com
Joe Pendry was one of the more respected offensive line coaches in the country, but Stoutland is quickly making a name for himself as well. Stoutland took over for Pendry when he retired last year, and is doing a great job in building one of the better units on the entire team.
Last season, Alabama had the 16th best rushing attack and a lot of that had to do with a fantastic line for those backs to run behind. Majority of those starters return, which means that the Crimson Tide should once again be set in the running department.
Stoutland is quickly building a solid reputation after having success everywhere he has went. (He was also the offensive line coach for schools such as Michigan State, Miami and Syracuse)
6. Defensive Line Coach, Chris Rumph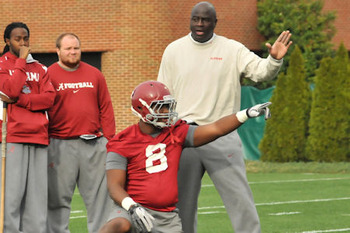 tiderinsider.com
When it comes to Alabama football, the first thing you should think about is defense. It really needs no introduction. The Crimson Tide get after it defensively and under defensive line coach Chris Rumph, it has been no different.
Rumph has done great work ever since he began coaching linebackers at Memphis in 2003. In 2005, the Tigers had a rush defense that was good for 27th in the country, which eventually led to a job with the Clemson Tigers and then Alabama.
Rumph is a tough-nosed coach who gets his players to buy into his system. He is also a solid recruiter who has gained the trust of many top recruits that have and are considering picking Alabama as the school of choice.
5. Wide Receivers Coach and Recruiting Coordinator, Mike Groh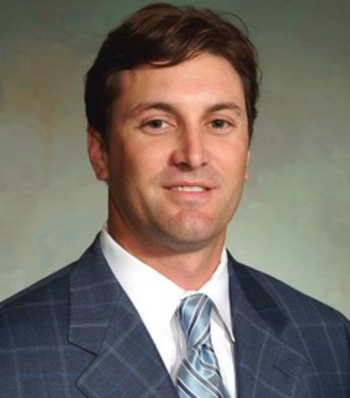 blog.al.com
Groh was a graduate assistant back on the 2009 national championship, before leaving to become a quarterbacks coach for Louisville. He then came back to Alabama to coach the wide receivers and a total of 11 players finished with over 10 yards per reception average.
Groh is also a solid recruiter who has been responsive for landing some of the Tides top recruits.
With four of last year's top receivers graduating or leaving early, it will be up to Groh to find some of that production in some of these younger players.
4. Quarterback, AJ McCarron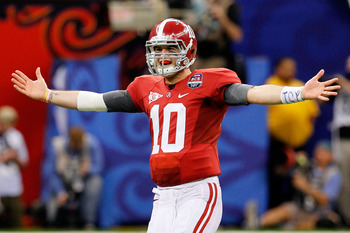 Kevin C. Cox/Getty Images
Alabama has been a run first team over the years, but depending on just how quickly AJ McCarron can develop, this offense may become more balanced this season.
It took McCarron a while to come out of his shell, but he began developing more confidence as each game went by. He then completed 67 percent of his passes for 234 yards against one of the top defenses in the country against the LSU Tigers.
If the junior quarterback can play like that for an entire season, this is a team that could easily end up repeating. The Crimson Tides quarterback is the most important player heading into the 2012 season.
3. Defensive Coordinator and Linebackers Coach, Kirby Smart
Kevin C. Cox/Getty Images
Kirby Smart is one of the top defensive coordinators and linebacker coaches in the entire country. The statistics speak for themselves as Alabama has had a top two defense in the SEC every year since 2008.
But it's not just the results that matter, it's the fact that Smart is just like a player himself, often getting caught in the emotion and celebrating with his players. That is something you don't usually see too often and has to get his team even more fired up, knowing that their coach is similar to them.
Smart has already turned down a nice chunk of change from Georgia, but many believe it's only a matter of time before he leaves for a head coaching position. Regardless, Alabama will enjoy him as long as he is on the sidelines wreaking havoc for opposing offenses.
2. AD, Mal Moore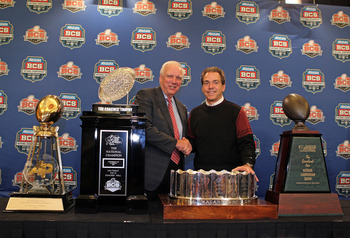 Andy Lyons/Getty Images
Moore has been a member of Alabama athletics for nearly 30 years and has been the athletic director since 1999. He has seen it all and is a big reason this program is where it is today. He's the guy that hired head coach Nick Saban; he helped get the ball rolling to expand Bryant-Denny Stadium to over 101,000 seats and has helped provide other stadiums for other Crimson Tide sports.
Moore has to be one of the most successful athletic directors and Alabama is extremely lucky to have him help guide this program in the right direction.
In 2011, he was elected to the State of Alabama Sports Hall of Fame. He also recently won the 2012 John L. Toner Award, which goes to the most outstanding athletic director.
Moore has done so many successful things for this Alabama program and has left a legacy behind that should never be forgotten.
1. Head Coach, Nick Saban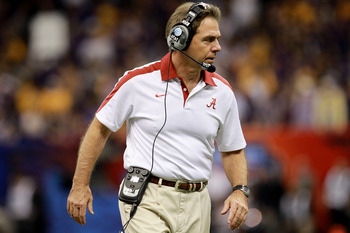 Ronald Martinez/Getty Images
Do we really have to explain why Saban is in this spot?
He's arguably the greatest current college football coach and you could make an argument that he's the greatest of all-time.
Saban has won 72 percent of his games coached, is a two time coach of the year and has won three national championships. He is a huge reason the Crimson Tide land several of these top recruits and why this team competes for SEC titles and national championships every season.
Alabama knows who the most important person on campus is, and that's why it does the best it can to take care of him. As long as Saban is on this coaching staff, Alabama will continue to be an SEC powerhouse for years to come.
Keep Reading

Alabama Crimson Tide Football: Like this team?