NBA Draft 2012: Players Rising Up Draft Boards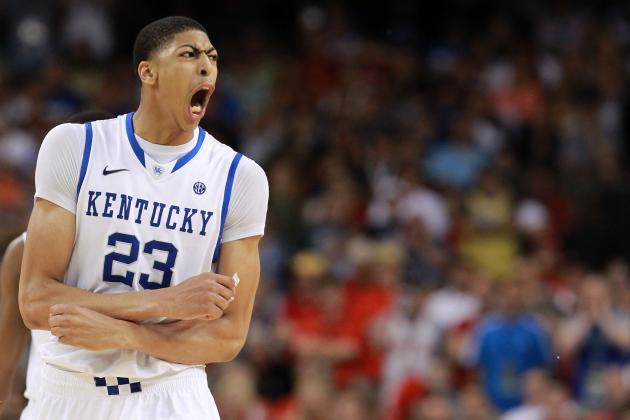 Ronald Martinez/Getty Images

With the 2012 NBA Draft fast approaching, people are wondering what direction their teams will go when picking their stars of the future.
Now that the draft lottery has passed and the New Orleans Hornets have won the right to choose first overall, there is no doubt that New Orleans will take Kentucky's Anthony Davis.
This leaves some questions for the disappointing Charlotte Bobcats when they pick second overall. Do they take the best player available or do they look to fill a specific hole in their roster? (After a seven win season the entire roster seems like one giant hole, but let's not get into that).
Here is your list of, "don't be surprised if they go early," players for this year's NBA Draft.
Begin Slideshow

»
Christian Petersen/Getty Images

Bradley Beal, Michael Kidd-Gilchrist and Harrison Barnes. These three names will all be top five draft picks. The big question being, who will Charlotte take with the second pick?
My prediction is MKG but, do not be surprised if the Bobcats take Beal, the shooting guard from Florida. Beal is a dominant shooting guard with great size and scoring ability. He will pair nicely in a back-court with Kemba Walker or D.J. Augustin.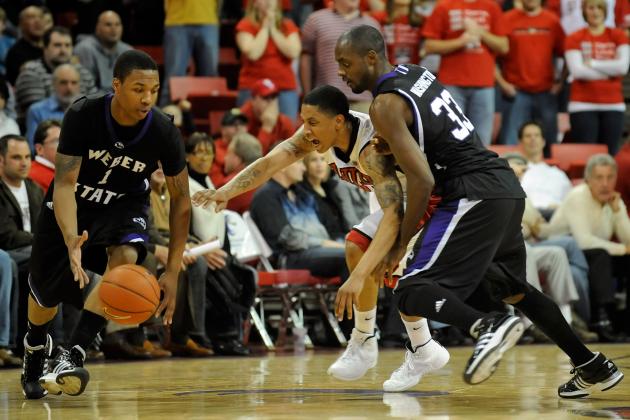 Ethan Miller/Getty Images
Lillard (left) is considered to be one of the best point guards in the upcoming draft.
Damian Lillard, the point guard out of Weber State, is a surefire top-ten draft pick. While some people have him going as low as tenth overall to pair with Davis in New Orleans, don't be surprised if Lillard goes as high as six, to Portland.
Lillard was the second-best scorer in the nation last season (24.5 ppg) and had the lowest turnover per possession ratio. Portland may need to snag Lillard with the sixth pick they acquired from Brooklyn because he more than likely will not be available by the time they select again with the 11th pick.
Portland taking Lillard sixth will likely cause a run on guards for the rest of the top ten, leaving some good big men still available for the Trail Blazers 11th pick.
Also, Portland already has a few point guards on their roster that can be used as trading chips for teams scrambling to find someone to run the point.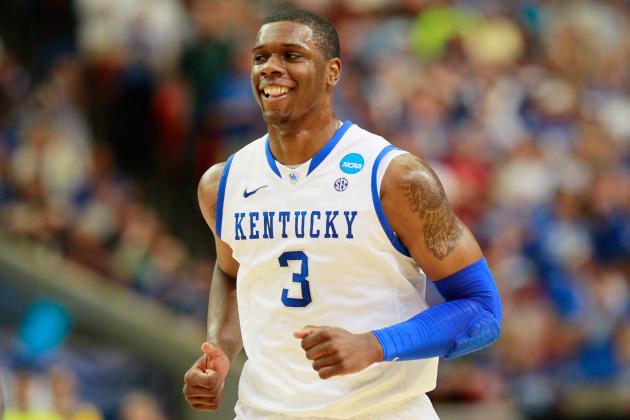 Kevin C. Cox/Getty Images

People may not see Kentucky power forward Terrence Jones as a lottery pick, but don't be surprised if Jones jumps to the seventh pick and the Golden State Warriors.
Golden State is looking for a proven winner to play in their frontcourt. Their best options here are Ohio State's Jared Sullinger, or Jones, a talented big man with the ability to play different positions.
If Golden State takes Jones, that would free up Sullinger to go ninth to Detroit, who is looking for a good power forward to pair with Greg Monroe.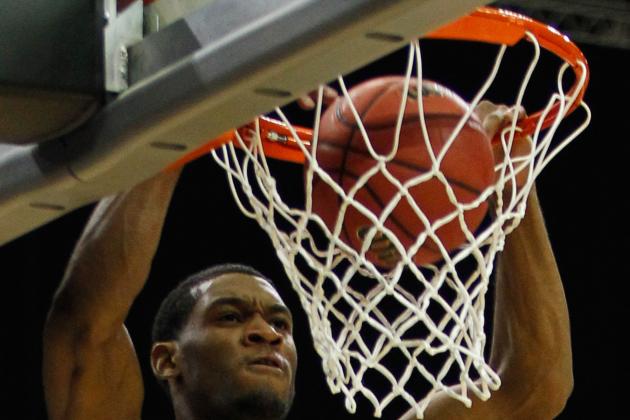 Streeter Lecka/Getty Images

As I mentioned in the previous slide, Detroit is looking for a good power-forward to pair with Greg Monroe.
Baylor's Perry Jones III may very well be that power forward. Jones III's great size may be what puts him ahead of John Henson, forward from North Carolina, who is probably Detroit's best option for the ninth overall pick.
Don't be surprised is Detroit passes on Henson to snag Jones III.
Another possible destination for PJ3 is Milwaukee with the 12th pick. At that point, the reward outweighs the risk for the Bucks.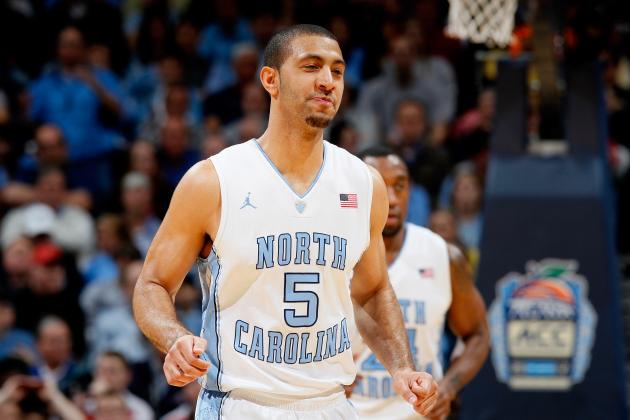 Kevin C. Cox/Getty Images

Kendall Marshall can become a product of the Damian Lillard fallout if Lillard is picked higher than people had anticipated.
The point guard from North Carolina is more than likely going to go 17th to Dallas and become the replacement for an aging Jason Kidd. But if New Orleans is unable to get Lillard they may have to jump on Marshall tenth.
Marshall can also go to Phoenix 13th for the same reason Dallas would want him. Steve Nash is a free agent and it may soon become necessary to find his replacement.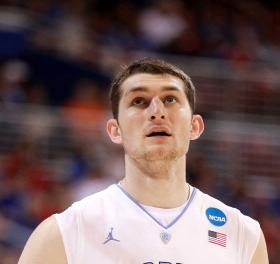 Andy Lyons/Getty Images

Tyler Zeller is projected to be a late-lottery pick. He is likely to go 14th to Houston but can jump as high as eighth to Toronto.
Zeller is a big man who has no problems getting up and down the court. He also has a nice touch around the basket and will be a great help to teams looking for a big man.
Other possible destinations for Zeller can be Detroit or Portland (11th).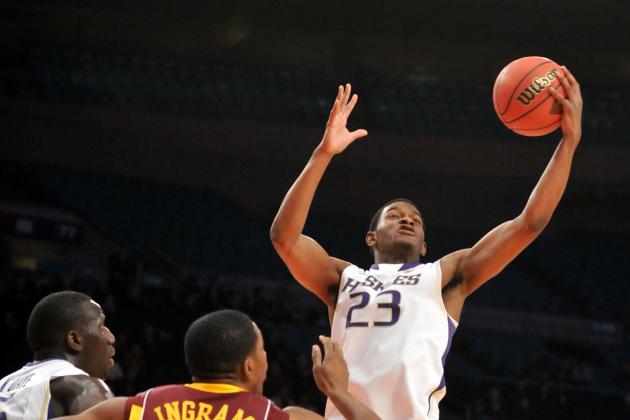 Jason Szenes/Getty Images
Tony Wroten Jr. (23)
Nobody doubts that Washington's Tony Wroten Jr. has the ability to handle the ball and run the point. But skeptics will look at Wroten Jr. and see a kid with a bad shot and an attitude problem. The only aspect of Wroten's game that needs improving is that jump shot but the big turnoff on Wroten is his bad rep as a teammate.
If these problems are addressed, Wroten Jr. has the ability to go to Phoenix, 13th and become a lottery pick or Dallas 17th, depending on what happens with Damian Lillard and Kendall Marshall. The most likely scenario for Wroten is falling to 23rd and the Atlanta Hawks.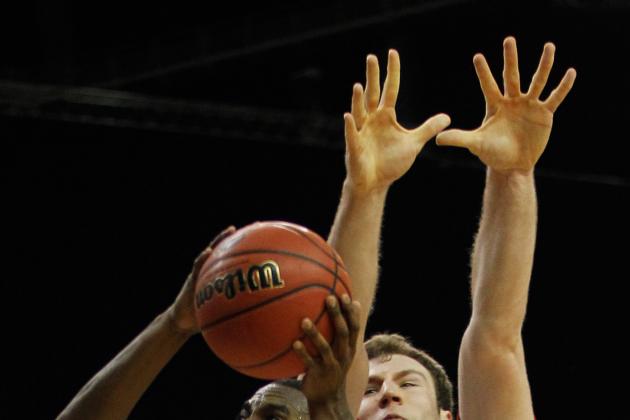 Streeter Lecka/Getty Images

Marquis Teague is a skilled point guard who's stock is bound to rise as point guards become more valuable in this year's draft.
The spot in which Lillard, Marshall and Wroten Jr. will be selected will have a domino effect on Teague's draft status. The lowest Teague will go is 26th overall to Indiana, who is in need of a point guard.
Tony Wroten Jr's problems may cause Teague to go before him in the draft. The Pacers would be a nice place for Teague, the Indiana-native, to land. If the Pacers get a hold of Teague, Darren Collison would become a good trade option for Indiana.