Roger Federer: Pinpointing Fed-Ex's Greatest Foes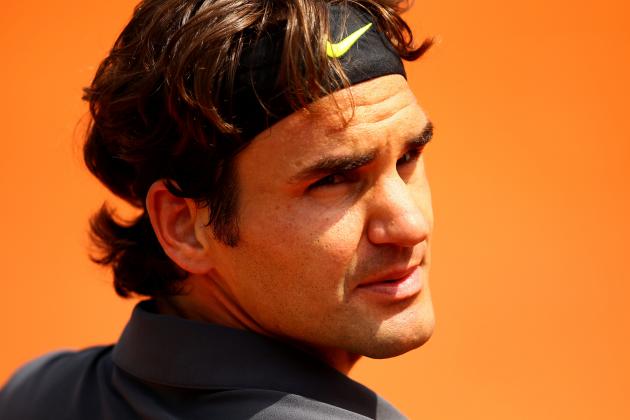 Clive Brunskill/Getty Images

With the French Open underway, it's time we take a look at one of the greatest to ever play the game, Roger Federer.
More specifically, let's look at his competition. Federer has faced great players since the start of his career, but only a certain few have ever pushed the tennis all-star to his limits. Some challenged him while his career was starting, and others are currently still giving Federer a run for his money.
Federer might be considered the greatest tennis player ever, but his opponents could easily be considered just as good.
Here are the top five greatest foes of Federer's career.
Begin Slideshow

»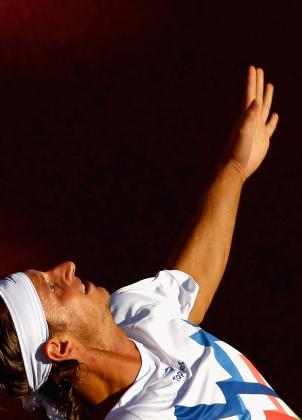 Clive Brunskill/Getty Images

One of Federer's toughest opponents early in his career was David Nalbandian. They had both accomplished big things in their junior years, Federer winning the Wimbledon junior title and Nalbandian winning the US Open junior title.
Federer has the advantage in this match-up, 11-8, but when both of these fantastic tennis players went pro, Nalbandian beat Federer the first five times they matched up.
The 2005 Shanghai Tennis Master Cup match between these two was their most impressive match-up. Nalbandian would find himself losing to Federer, but in the end, he came back and prevailed in a fifth set tiebreak.
The loss prevented Federer from tying John McEnroe's all-time single year record of 82-3.
Nalbandian has beaten Federer eight times; only Rafael Nadal and Novak Djokovic have more wins against Federer.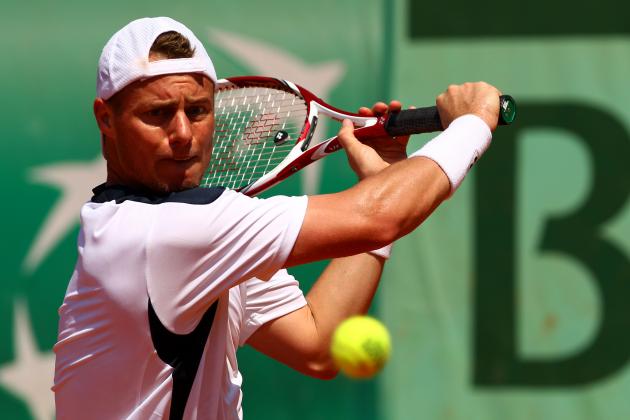 Clive Brunskill/Getty Images

Hewitt has been battling it out with Federer since 1999. They have met 26 times in ATP matches with Federer holding the advantage 18-8. Like Federer, Hewitt, at one point in his career, was ranked world No. 1 and is also a Grand Slam champion.
Between 1999-2003, Federer and Hewitt met nine times with Hewitt getting the best of Federer seven times.
Between 2004-2010, Federer took the lead, winning fifteen consecutive matches.
These two tennis pros have played against each other in six semi-finals and four different finals.
Hewitt has constantly pushed Federer since these two first clashed. Back in 2000, for example, these two met in Basel, Switzerland, Federer's home town, and while Federer won the match, it came down to a tiebreaker.
In the 2003 Davis Cup semifinal, Federer got a two set lead over Hewitt, but Hewitt ended up coming back and beating Federer to advance to the final round.
Hewitt was one of Federer's toughest opponents early in his career and is clearly one of the toughest players Federer has ever faced.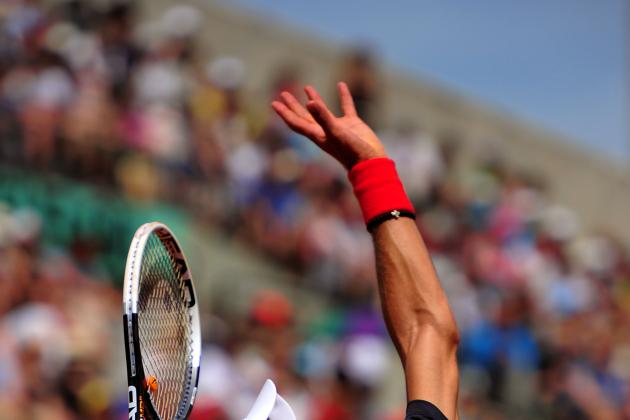 Mike Hewitt/Getty Images

Federer and Djokovic have met 25 times with Federer holding the advantage 14-11 and 5-4 in Grand Slam events.
Djokovic, however, is the only other player besides Nadal to beat Federer more than once in a Grand Slam tournament (since 2004) and also the only other player besides Nadal to beat Federer in consecutive Grand Slam tournaments.
He was also the only player to defeat Federer in consecutive straight sets at a Grand Slam (2008 and 2011 Australian open).
In 2011, they met at the French Open, and Federer showed his dominance on clay court, defeating Djokovic and ending his 43 match win streak.
Federer holds an advantage in this rivalry, having more wins on clay (3-2) and hard courts (11-9). He also holds the only win from when he squared off against Djokovic at a Grand Slam final.
With Djokovic beating Federer the last two times these tennis greats have faced off, look for Djokovic to continue to push Federer to his limits this year.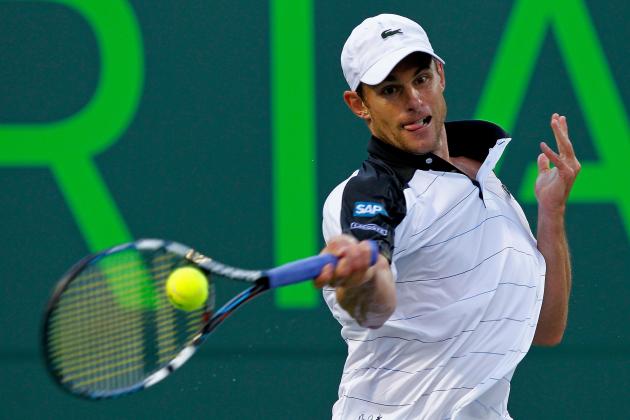 Mike Ehrmann/Getty Images

Federer and Roddick have met 24 times in ATP matches. Federer has a dominating 21-3 lead. However, just because Federer is clearly the dominate one doesn't mean Roddick hasn't been one of his greatest opponents.
Both of these men have been ranked number one in the world at certain points of their careers and are also Grand Slam champions.
Throughout this historic rivalry, Roddick has continuously pushed Federer to his limit. These two met in three Wimbledon finals (2004, 05, 09) with Federer winning all three.
The Wimbledon final in 2009, though, could easily be considered their best match. This match saw these two competitors battle back and forth and would take the match to new heights. It went on for 77 games and lasted for over four hours.
Federer clearly holds an advantage over Roddick. With that said, Roddick has been one opponent who has constantly pushed Federer to his limits.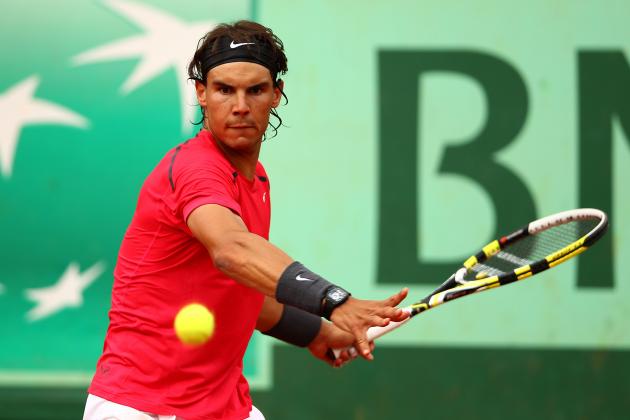 Clive Brunskill/Getty Images

Rafael Nadal is clearly Roger Federer's greatest opponent.
Let's just put aside Wimbledon 2008 for a second and consider some other things about this fantastic match-up.
When these two tennis titans first clashed in 2004, a young Nadal showed Federer that he was the real deal. Nadal went for five sets against Federer, at one point putting the number one ranked Federer down two sets.
Nadal would also end Federer's 56 match hard court winning streak when he beat him in 2006 at Dubai.
In 2007, these two met in the finals of the French Open with Nadal getting the win and his third consecutive French Open title. However, when they met yet again in the finals of Wimbledon, Federer came out on top.
The rivalry continued and led these two men to meet again in 2008 at the French Open. Nadal was once again victorious, getting his fourth consecutive French Open title.
Then they met again at what would be considered their greatest match ever.
Wimbledon 2008 showed the world why this is arguably one of the best rivalries ever in tennis. Federer was ranked number one that year, and Nadal was ranked second. This match put the two best tennis players against one another and went on for four hours and 48 minutes. Federer had always gotten the best of Nadal on the grass courts, but this time, Nadal was the one to come out on top.
These two tennis greats continue to battle it out year after year. Their historic rivalry continues to this day. Nadal has been a serious opponent since he first went against Federer, and no one has ever pushed Federer as far as Nadal has.
Will these two have another historic battle sometime this year?
We will have to wait to find out.