Detroit Pistons: 3 Players That Are Expendable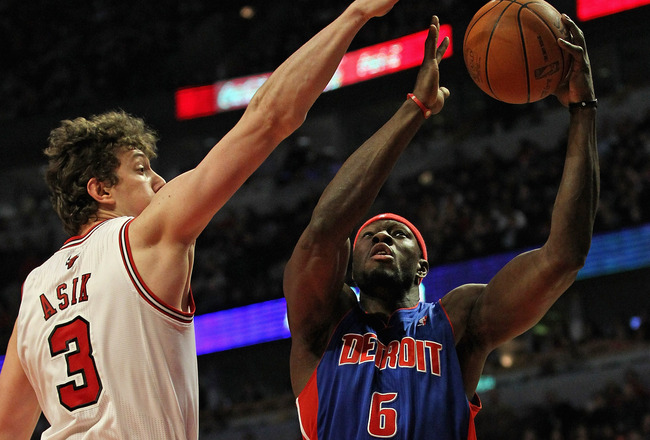 Jonathan Daniel/Getty Images
It's no secret that the Pistons have been in rebuilding mode for the last few years.
Eventually, you have to stop building the car and drive it.
Detroit has been acquiring good young players and have laid out a solid foundation with the likes of Brandon Knight and Greg Monroe to build around.
What they need to do is have some fresh faces that can make some immediate impact in the coming year. The Pistons hope to do just that slotted at the number nine spot in the upcoming draft.
With many good options in the draft class and some formidable free agent moves, the Pistons could rise to relevance again in the East.
But there's not enough room for everyone.
Let's clear some roster space.
Charlie Villanueva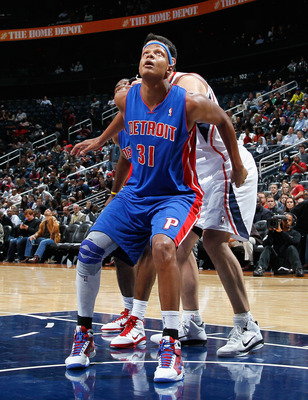 Kevin C. Cox/Getty Images
Charlie Villanueva's season in 2012 was riddled with bone spurs causing him to only appear in 13 games this season.
I'm afraid in that time the Pistons system has passed him by.
Built around the high-scoring guards of Brandon Knight and Rodney Stuckey and the savvy post game of Greg Monroe, the Pistons sadly won't need a 6'11" spot shooter who doesn't rebound.
A career average of 12 points-per-game, and four rebounds-per-game, Villanueva's best days are behind him—likely behind him even before he got to Detroit in the first place. Coming off of an injury-riddled season and with team focuses elsewhere, it could be the axe for the big man.
Ben Wallace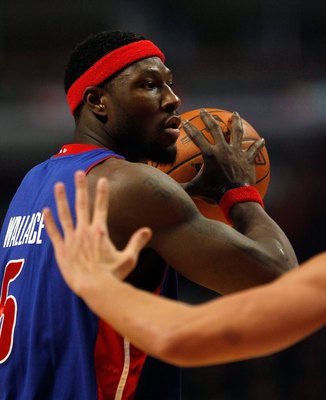 Jonathan Daniel/Getty Images
The upcoming season is going to Ben Wallace's 16th in the league.
How old did that make you feel?
No one is ever going to deny what Ben Wallace did for Detroit during their title run in 2004. Ever the ultimate gritty hard-nosed player, Big Ben personified the city.
That was eight years ago.
The true value in Ben Wallace has always been in his defense and rebounding. Listing his offensive statistics is a moot point.
Much to the despair of Pistons fan's hearts, it's time to say goodbye to Wallace. Coming off a season of only 16 minutes a game and slightly more than four boards, the production just isn't there anymore. Detroit should be looking for some help from the forward center spots in the off season, and the big men minutes will be at a premium.
Sorry to those who clicked the link. You'll still be my friends right?
Damien Wilkins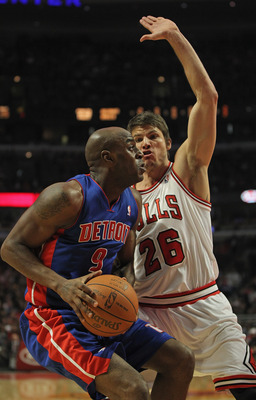 Jonathan Daniel/Getty Images
Damien Wilkins averaged about three points, half of his career average, in the 2011-12 campaign. To be fair though, he only got about fifteen minutes a game.
He would get less this year.
With the strength of the guard position, and the continued development of Austin Daye and Jonas Jerebko, Wilkins will continue to get lost in the mix.
The Detroit Pistons just have to many young players that they want to develop. They're about to draft a few more. Not everyone can make the roster, and don't be surprised when Wilkins doesn't.
The well-traveled veteran might be the victim of low man on the totem pole disease as the organization moves forward. If cut, the 6'6" guard/forward might just be done in the league for good.
Keep Reading

Detroit Pistons: Like this team?