'Sexy' Belmont Stakes Bets to Stear Clear of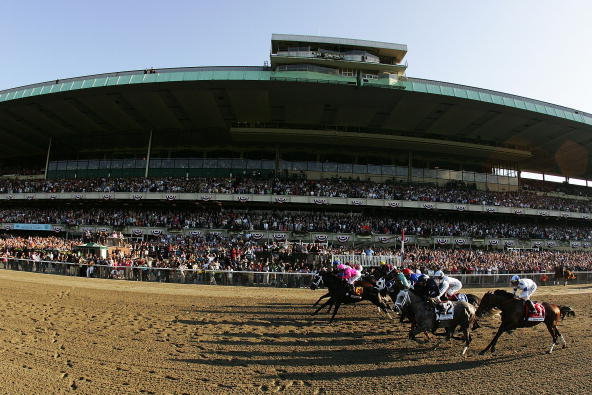 Photo: Al Bello/Getty Images
Before every major horse race, there are handicappers, analysts, and casual fans who will give their "expert" opinions on the best bets. No one will give you advice to bet the favorite, but will instead give you their own inside information on the long-shots who are liable to surprise.
Instead, here are the "sexy" long-shots to stay away from on June 9th.
Begin Slideshow

»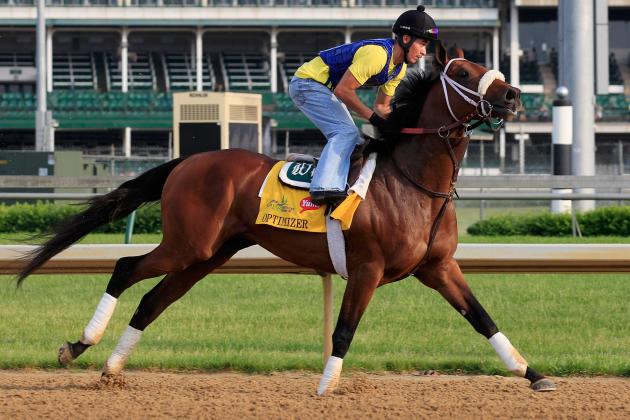 Rob Carr/Getty Images

Optimizer's best performance this year was a 2nd-place finish in the Grade II Rebel on March 17th. He placed 11th in the Kentucky Derby and a respectable, if not disappointing, 6th in the Preakness Stakes.
People will urge you to bet on him because of the experience he gained in the first two legs of this year's Triple Crown. If I'll Have Another is being criticized because of stamina concerns, why shouldn't Optimizer?
Another reason this horse will be bet on is his pedigree. Optimizer is out of Indy Pick by A.P. Indy. A.P. Indy is a true distance sire and any horse from his bloodline should have an advantage at 1 1/2 miles. That being said, if a horse is very "distance heavy," they better have some speed on the other half of their pedigree to compensate and I don't think he has enough.
Optimizer's best Beyer number is 91 and he has only been in the money once this year. He is a long, long shot in this one.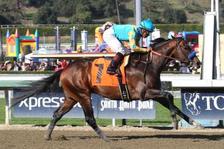 Photo: Shigeki Kikkawa
When people tell you how good Paynter is, they'll surely utter one name on at least one occasion: Baffert. Bob Baffert is giving his pride-and-joy colt, Bodemeister the day off on June 9th and is starting Paynter instead. Most will admit that a Baffert-trained horse is always a top competitor, but Bob Baffert horses certainly aren't locks, ahem Bodemeister.
Paynter is intriguing, but there's a lot more on the surface that is really essential. He posted a fantastic 106 Beyer in his last race, a 1 1/16 mile Allowance on the Preakness under card, and has greatly improved since breaking his maiden on February 18th of this year.
The latter part of that statement may be more telling than the first: he broke his maiden less than four months ago. Since then he has raced only three times and has won only once.
Paynter doesn't really know what "his race" is. He doesn't have a specific style preference. He's shown explosive speed and ability to hold a lead for an entire race, but also seems to prefer coming from behind. Big Sandy could prove much too intimidating for the inexperienced horse and bettors should be wary.
He probably isn't a bad pick for a superfecta (or, dare I admit, trifecta) inclusion, but certainly don't bet on Paynter for a win or place. People are so high on Paynter that you may not get him at great odds either. He could be on track to go off at around 10-1 come post time, since the next-in-line betting favorite was probably Alpha who scratched this morning.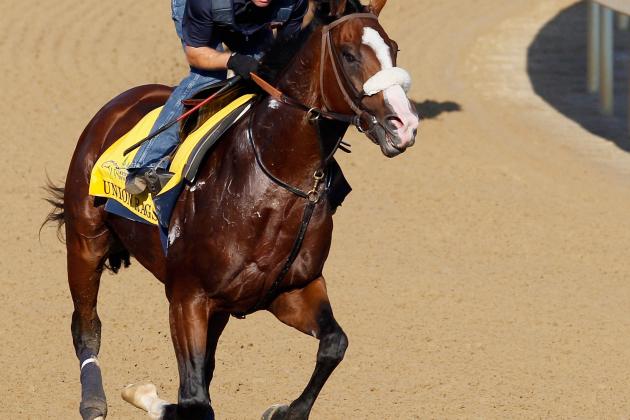 Rob Carr/Getty Images

Union Rags is the new Bodemeister.
People seem to like him so much, they'd rather him be the morning line favorite rather than I'll Have Another.
So many things seem to be going Union Rags' way: his trainer is awesome, he's fresh from skipping the Preakness, he was the morning line favorite at the Kentucky Derby and he's had a pretty good 3 year-old campaign.
Then there are the things that aren't going so well for Union Rags: he finished a very disappointing 3rd in the Florida Derby and an equally disappointing 7th in the Kentucky Derby. Both were blamed on awful trips, which may have been the primary cause. Union Rags, however, seems to have a knack for bad trips which is very disconcerting.
Most handicappers will tell you to discount a bad performance if the horse had to deal with things out of his control (bumping, ferocious pace, blocked lanes, etc.) and to give the horse the benefit of the doubt. However, if bad trips are the norm for a horse rather than the exception, his character needs to be called into question. There is no doubt that Michael Matz is a stellar trainer and that Union Rags is a stellar specimen, but when do we stop looking at Union Rags' talent and look at his personality?
There is a question of whether or not Union Rags can overcome a tendency toward being timid and afraid when challenged. If he is bumped at the start of this Belmont, there is little chance he'll come back to win.
That's the catch: don't bet on Union Rags to win. Bet him to show or place or include him in an exotic box, but it will be a dangerous play to bet him to win.