Highlighting the NFL's Best Selling Jerseys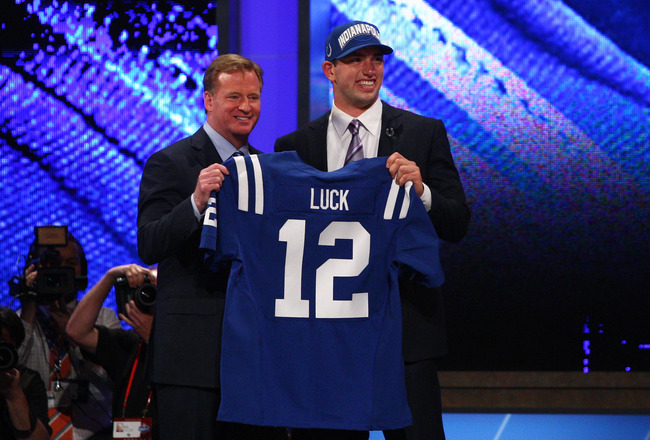 Chris Chambers/Getty Images
Some NFL jerseys sell better than others. But sometimes, it depends where you look.
NFLShop.com released its list of best-selling jerseys (via profootballtalk.com) and there are some obvious names atop the list.
But when you take a look at Bleacher Report's list of top-sellers in the NFL, there are quite a few obvious differences. Let's take a look at the top 10.
Keep Reading