One Word to Describe Each NFL Team's Offseason so Far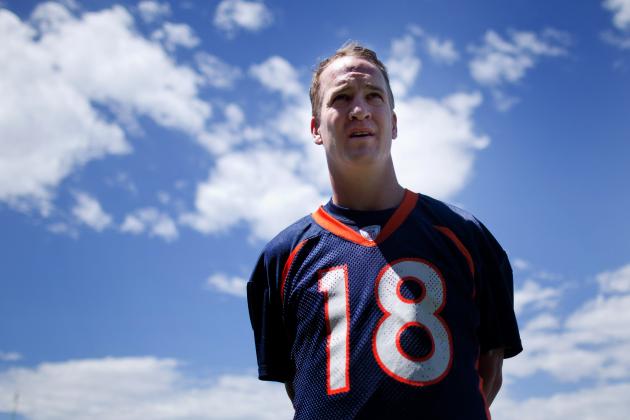 Justin Edmonds/Getty Images

Although there are a few free agents out there left to be signed and minicamps have yet to begin, the bulk of the NFL offseason has come and gone.
All 32 teams—from the Super Bowl champion Giants to the lowly Colts—looked to improve upon their 2011 performance. Some have, some haven't, but we really won't know who achieved that goal and who didn't until the season starts in September.
Nevertheless, with all signings, departures, trades, draft choices and even a few off-the-field scenarios, there's plenty to judge.
But can you capture a team's entire offseason efforts in one word? Here's an attempt to do so.
Begin Slideshow

»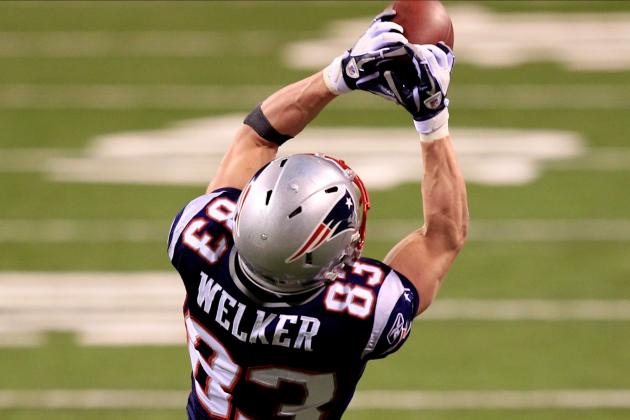 Chris Trotman/Getty Images

Despite another tough Super Bowl loss to the Giants, the Patriots should come into the 2012 NFL season one of the favorites to win the AFC again.
More than anything, that's the result of the respect we all have for Bill Belichick and Tom Brady. After all, this is a team that was the AFC's top seed the past two years.
Still, the Pats haven't entirely sat on their hands this offseason.
In addition to bringing Wes Welker back (if only for one year), they signed a ton of bit players who will either be upgrades or steady fill-ins for outgoing players.
Joseph Addai will help take some of the sting of BenJarvus Green-Ellis' departure, Steve Gregory fills a huge hole at safety, Brandon Lloyd gives Brady yet another weapon, Robert Gallery adds depth on the offensive line and Will Allen should help tutor that young secondary.
And since they nabbed two fine front-seven defenders (Chandler Jones and Dont'a Hightower in the draft), they epitomize the cliche "reload, not rebuild."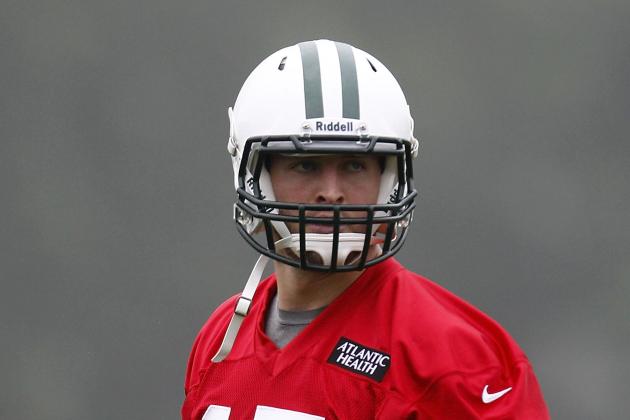 Jeff Zelevansky/Getty Images

In the free-agency market, the Jets were fairly quiet this offseason: Other than signing LaRon Landry, they didn't add much depth.
But they made up for that through the draft.
Wide receiver Stephen Hill is already projected to be a starter, and Quinton Coples could be the pass-rush specialist they sorely need when they face Tom Brady's Patriots twice a season.
But all of those moves take a backseat to the trade for Tim Tebow.
Despite three years as a starter and a great deal of success, Mark Sanchez now has to re-earn the job throughout the preseason, and should he slip up even once, the media and many fans will be asking when Tebow will take over.
That scenario is never a good one to have, but in New York it's magnified 100 times. And it's a safe bet to assume that at one point this year a quarterback controversy will explode and cause mayhem in the Big Apple.
Joel Auerbach/Getty Images

The Dolphins wanted Jeff Fisher to be their head coach; they had to settle for someone else.
The Dolphins wanted Peyton Manning to be their quarterback; they had to settle for someone else.
The Dolphins wanted Matt Flynn to be their quarterback; they had to settle for someone else.
The Dolphins wanted Alex Smith to be their quarterback; they had to settle for someone else.
That's a tough way to go through an offseason, especially when they were pretty much forced to deal away their best receiver, Brandon Marshall.
But hey, at least they'll be on HBO's Hard Knocks, a show that ironically enough had to settle for the Dolphins.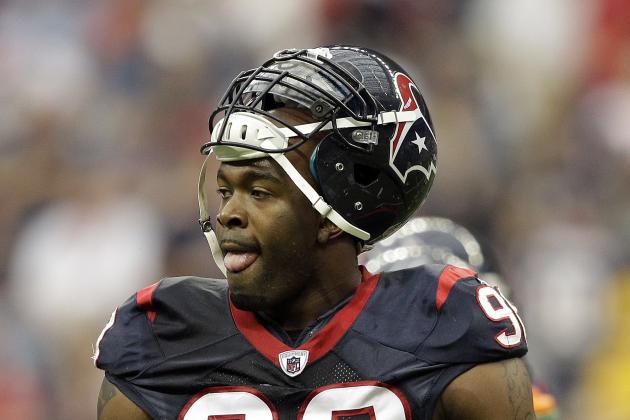 Bob Levey/Getty Images

It has been a long time since there was this much preseason buzz over the Bills.
Buffalo started out last season with a spark only to fade late in the year, but the addition of Mario Williams and a promising rookie corner in Stephon Gilmore has energized the fans and suggested to many that Dave Wannstedt can have that unit ready to contend in 2012.
If that is the case, given the pretty solid play of their offense—which added an excellent rookie lineman in the second round, Cordy Glenn—the Bills can expect to, at the very least, contend for a wild card spot.
And should Ryan Fitzpatrick stumble or go down, Buffalo added a fill-in via Vince Young, who is hopeful that he can revive his career.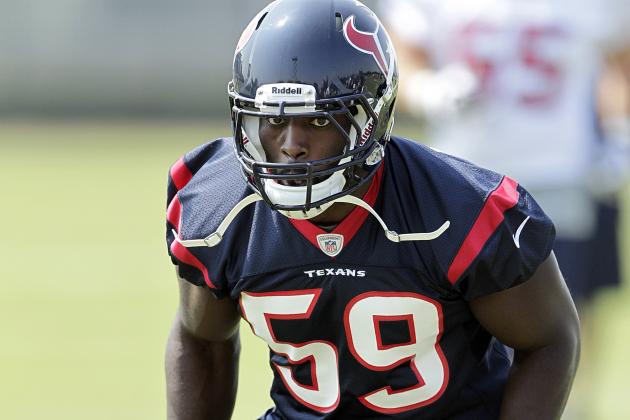 Bob Levey/Getty Images

Despite the loss of Mario Williams Houston was already looking like they would have one of the most balanced teams in the AFC. That's how much talent is on both sides of the ball.
Arian Foster could be the best running back in the AFC, Andre Johnson is still a nightmare to defend (when healthy) and Matt Schaub routinely put up Pro Bowl numbers prior to his season-ending injury in 2011.
On defense, where they finished fourth in points allowed and second in yards allowed last year, they are so young and athletic that they have every reason to be confident in a Super Bowl run.
And this year's draft only further validated that dream.
Whitney Mercilus provides excellent depth as a rusher, Brandon Brooks does the same on the offensive line and if they get even a little bit from DeVier Posey in 2012, it will take a great deal of pressure off of Andre Johnson.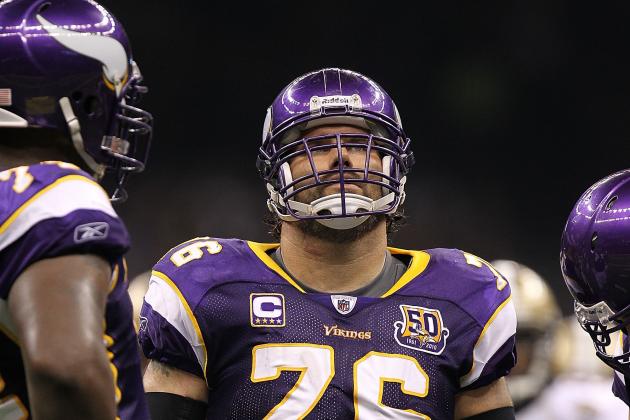 Ronald Martinez/Getty Images

Other than flirting with Peyton Manning and signing both Kamerion Wimbley and perennial All-Pro Steve Hutchinson, the Titans haven't tried to make too many changes to the 2012 roster.
And why not: Last year they were one of the NFL's biggest surprises, nearly earning a wild card spot in Mike Munchak's first season at the helm.
Now they did fill some holes in the draft (Kendall Wright should give that passing game a boost), but so did every other team.
Going out and spending a ton of money on free agents guarantees a team absolutely nothing: Take the 2011 Eagles, for example. So maybe the Titans' relatively passive stance this spring will prove to be wise, but it's certainly going against the grain.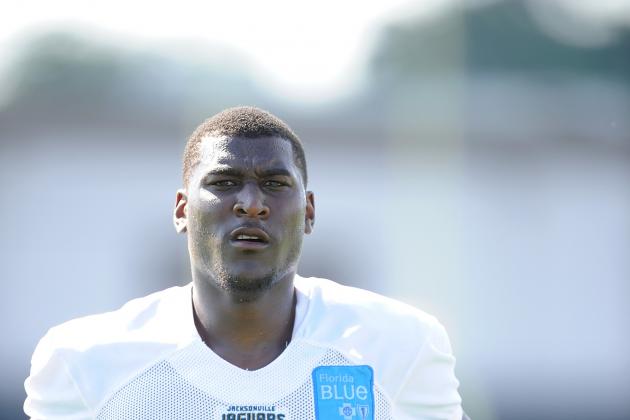 Rick Dole/Getty Images

For a team that has made a string of pretty bad personnel decisions as of late, the Jaguars do deserve some credit for the moves they've made this offseason.
Drafting Justin Blackmon and signing Laurent Robinson were huge moves to upgrade what was the NFL's worst collection of receivers. Now Blaine Gabbert has no excuse for not improving in his sophomore season. And speaking of Gabbert, the Jags' decision to sign Chad Henne was a wise one: He provides just enough of a presence to push but not threaten Gabbert.
And signing Aaron Ross should make an already-promising Jacksonville defense even better.
So why do I think the Jags have enjoyed a "solid" offseason and not a "great" one?
Well, teams that have as many holes as the Jaguars cannot afford to draft a punter (Bryan Anger) in the third round.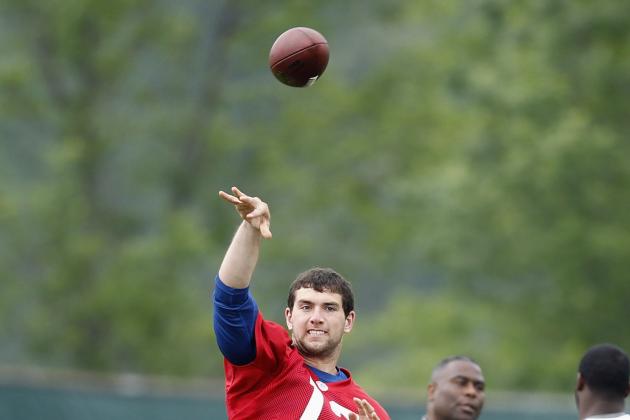 Joe Robbins/Getty Images

In some ways, the Colts redefined the term "cleaning house" in 2012.
They let go of their general manager (Bill Polian), head coach (Jim Caldwell) and the most important player in franchise history (Peyton Manning).
But those losses (as well as the departures of Pierre Garçon, Joseph Addai, Jeff Saturday and Dallas Clark) have cleared the deck for a series of youngsters.
Andrew Luck will try to fill Manning's shoes ,and fortunately for him, they tailored most of the draft to his needs, selecting Coby Fleener, Dwayne Allen and T.Y. Hilton.
So while it's back to square one for the Colts, at least they have hit the ground running.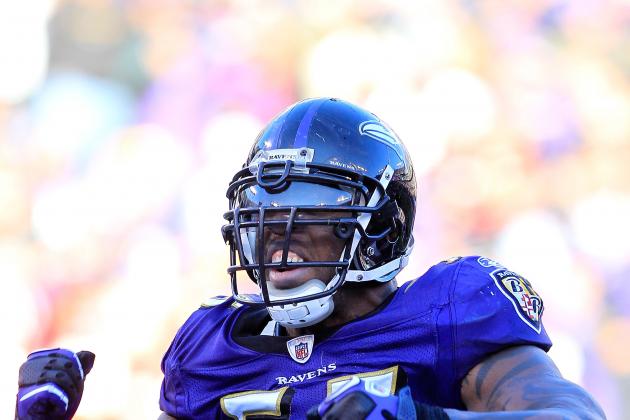 Chris Trotman/Getty Images

Terrell Suggs' injury.
Ray Rice's unfortunate contract status.
The losses of Ben Grubbs and Jarrett Johnson to free agency.
Each of these should be a concern for the Ravens' front office and their fans. But they don't exactly doom the Ravens heading into 2012. After all, by some coincidence they drafted Courtney Upshaw, who might be able to fill Suggs' role if he is unable to return to full strength following his Achilles tear.
More to the point, this team has so many weapons on defense that it can probably weather the storm.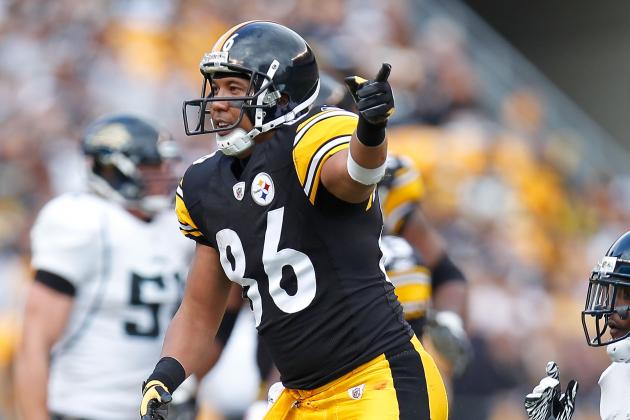 Gregory Shamus/Getty Images

Hines Ward, James Farrior and Aaron Smith were such staples of the Steelers' great teams of the past decade that they will be very very difficult to replace.
Throw in Casey Hampton's perilous place on the roster, the new offense being installed by Todd Haley and Rashard Mendenhall's knee situation, and the Steelers have probably more question marks than they've had in years.
But the upgrades they made to the offensive and defensive line (namely David DeCastro and Alameda Ta'amu) have tempered those uncertainties a bit.
Of course, if Mike Wallace's contract issue isn't resolved, there might be another "transition" to address: transitioning Antonio Brown into the role of Ben Roethlisberger's go-to receiver.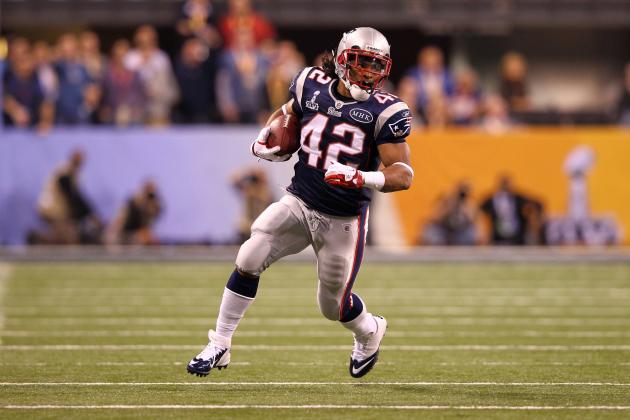 Al Bello/Getty Images

You can say this about the Bengals this spring: They weren't content to rest on their laurels.
After a surprise playoff berth in 2011, Cincinnati has looked to upgrade a handful of positions.
BenJarvus Green-Ellis should be a major improvement over Cedric Benson, guard Kevin Zeitler has the potential to be an improvement over Nate Livings and Mohamed Sanu might be an upgrade over Jerome Simpson.
Still, the area where Cinci's was most active this offseason was cornerback. Not only did they sign Terence Newman and Jason Allen, but they also spent their top pick on Dre Kirkpatrick. Three additions to a secondary that already helped the Bengals finish 2011 ninth against the pass is active indeed.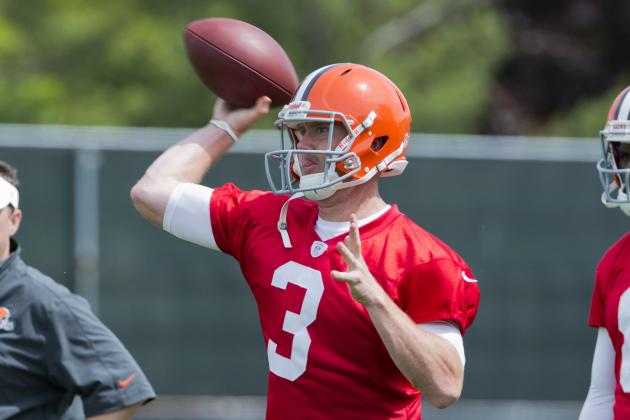 Jason Miller/Getty Images

Essentially swapping Peyton Hillis for Trent Richardson should be a major upgrade for Cleveland, so that move made tremendous instant sense.
But several others haven't.
Drafting Brandon Weeden in the first round, presumably to replace Colt McCoy, was not well-received by everyone. McCoy really hasn't had the time or help to be even close to successful in his short stay in Cleveland.
But the signing of Frostee Rucker and Juqua Parker when A) defensive line is one of their few strengths and B) there is such a glaring need for wide receiver help was another head-scratcher.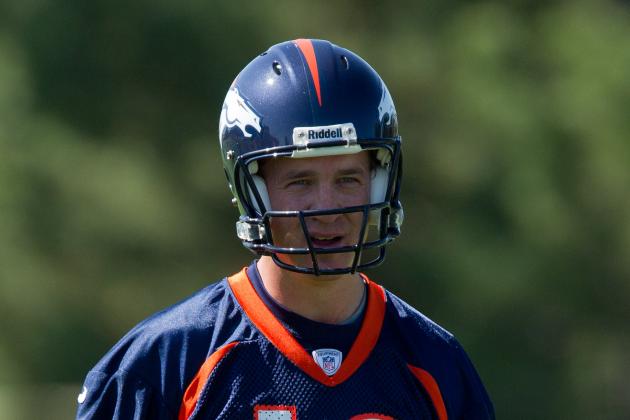 Justin Edmonds/Getty Images

The Broncos lost a handful of solid (not necessarily star) players this offseason, specifically Brodrick Bunkley, Daniel Fells, Eddie Royal and Dante Rosario.
But as big as those defections were, few really noticed given the quarterback soap opera.
Tim Tebow was going to be given every opportunity to retain his job as the starter, but then the Broncos signed Peyton Manning, leading to a total 180 by the front office.
And if that weren't enough intrigue, the daily reports we all are getting on the strength of Manning's arm have only intensified the quarterback sideshow that is taking place near the Rockies.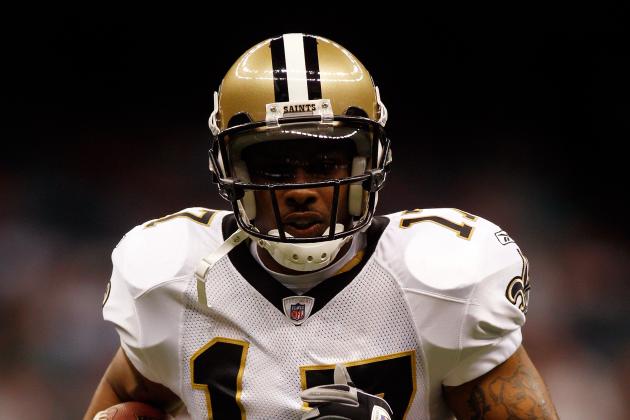 Chris Graythen/Getty Images

Over the years, the Chargers have lost several key names to free agency: Drew Brees, then Michael Turner, then Darren Sproles, just to name a few.
But this year, there seemed to be even more holes to fill.
Vincent Jackson left for Tampa Bay, Mike Tolbert for Carolina and Steve Gregory for New England.
That forced A.J. Smith to spent a good portion of the offseason filling those voids.
Robert Meachem takes Jackson's spot as the top wide receiver, Le'Ron McClain should fill in nicely for Tolbert and rookie Brandon Taylor will be asked to step in for Gregory.
And, as something of a preemptive strike, San Diego landed a few additional players in case of injury or free agent defections next year.
Charlie Whitehurst was signed to backup Philip Rivers, Eddie Royal and Roscoe Parrish were brought in for wide receiver depth and both Dante Rosario and rookie Ladarius Green will be there to step in for Antonio Gates if he continues to struggle with those nagging injuries.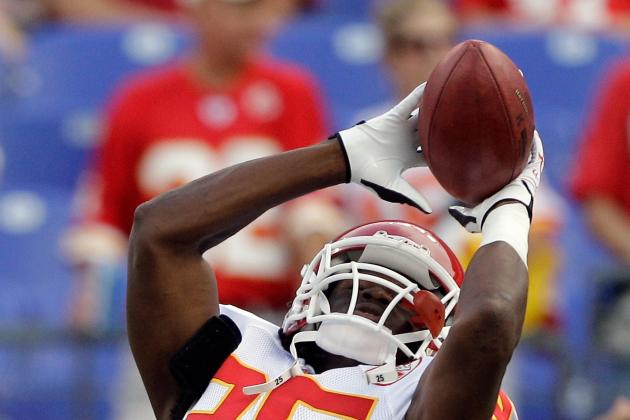 Rob Carr/Getty Images

Kansas City made some very nice moves this offseason, in both the draft and free agency.
Peyton Hillis, Stanford Routt, Kevin Boss and especially tackle Eric Winston will all play huge roles in 2012.
So too should Dontari Poe, the surprise first-round choice from Memphis who will be expected to plug up the middle of Romeo Crennel's 3-4 defense.
But just as important (if not more so) than those additions is the return of three key players who missed virtually all of 2011, thus putting the Chiefs behind the eight-ball from the very outset.
Stud safety Eric Berry will be back from a torn ACL, as will Jamaal Charles and Tony Moeaki.
Each one was a huge part of that 2010 AFC West-winning club, and the front office has to be ecstatic over their returns.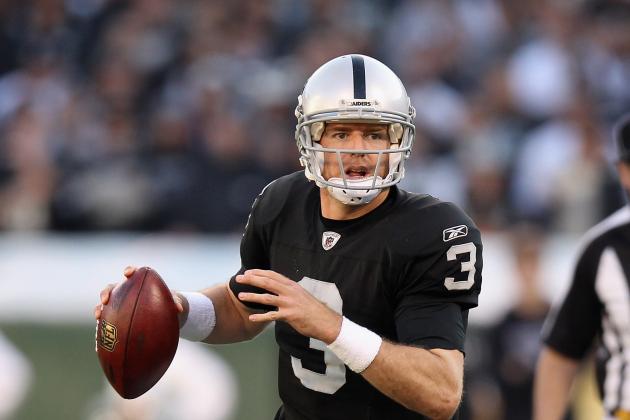 Ezra Shaw/Getty Images

There are two main reasons for the above one-word description.
The first is the fact that the Raiders fired head coach Hue Jackson and replaced him with Dennis Allen.
That seems like an annual decision by the organization that has had eight head coaches since 2001.
The other reason?
They brought Matt Leinart to town to be Carson Palmer's understudy and heir apparent.
Didn't we see that episode in southern California 10 years ago?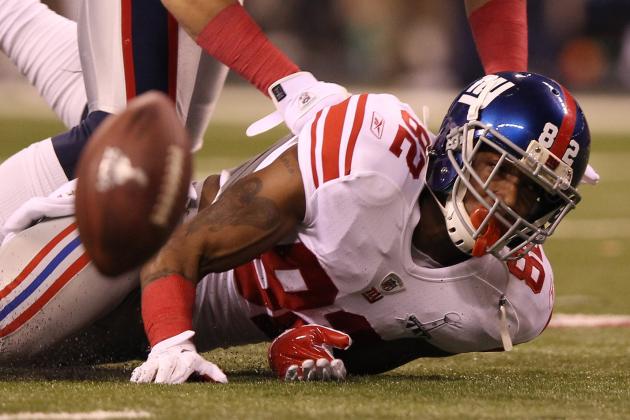 Ezra Shaw/Getty Images

The last time the Giants won a Super Bowl, things fell apart rather quickly.
Plaxico Burress had his infamous gunshot, Sam Madison broke his ankle and missed the second half of the season, and despite earning the top-seed in the NFC, they were embarrassed at home during a playoff loss to the rival Eagles.
This time around, also following an upset Super Bowl win over the Patriots, things are again looking troublesome.
Mario Manningham bolted for San Francisco, which wouldn't have been so bad if Hakeem Nicks didn't just undergo foot surgery. The same goes for the tight end position where Jake Ballard and Travis Beckum will have to overcome significant injuries as well.
And since they also saw Brandon Jacobs and Aaron Ross leave town as well, the defending Super Bowl champions do have to be a little concerned about (bad) history repeating itself.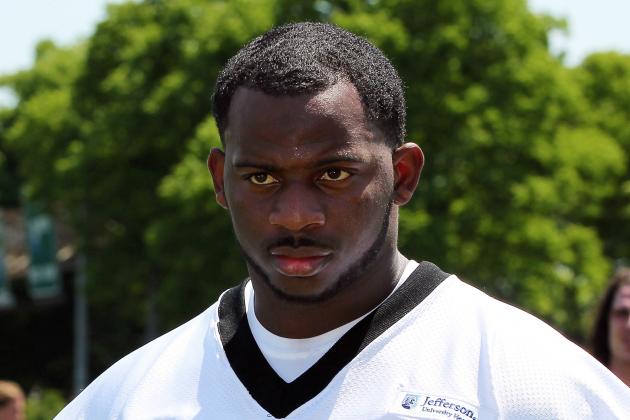 Rich Schultz/Getty Images

Not to be confused with "Quiet."
The Eagles made some big offseason moves, the most important of which was convincing DeSean Jackson to sign a new deal. But they also acquired DeMeco Ryans from Houston to play Mike linebacker and signed Demetress Bell, which is a huge addition in the wake of Jason Peters' torn Achilles.
And they also had one of the more promising drafts of any club: Fletcher Cox should be that interior presence their Wide Nine defense really needs, and both Vinny Curry and Mychal Kendricks will provide important depth at linebacker.
But those additions, along with trading away Asante Samuel and seeing Juqua Parker, Vince Young and Steve Smith leave as free agents, made for a relatively calm offseason compared to last year's bonanza.
In other words, this year, no one will be talking about how the Eagles' offseason produced a Dream Team.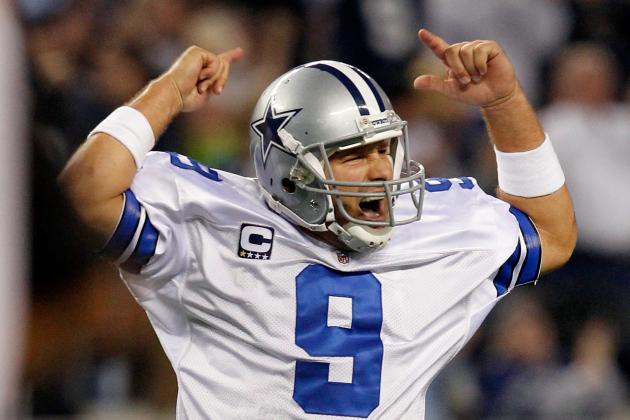 Tom Pennington/Getty Images

Normally we should all take what Jerry Jones says with a grain (or two) of salt.
But his recent comment that the window for a title is closing on the Cowboys is reasonable.
And in some ways, the Cowboys' offseason has revealed that sense of urgency.
Dallas traded up to get Morris Claiborne, and they overspent to get Brandon Carr, Dan Connor and Nate Livings.
Overspending may be a Jerry Jones trademark, but with Tony Romo now 32 and Dallas' best player (DeMarcus Ware) turning 30 in July, that window is, in fact, "getting shorter."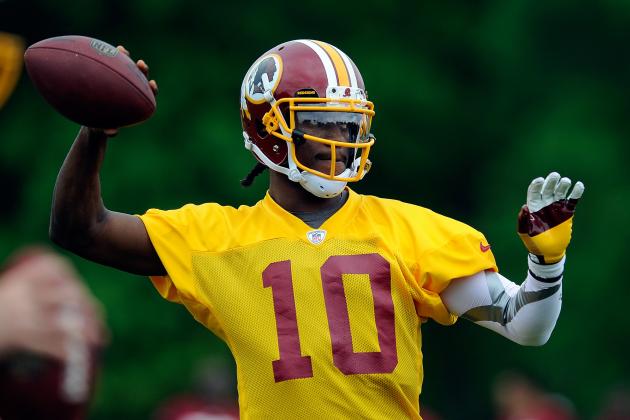 Patrick McDermott/Getty Images

It has been a long time since the Redskins had a player with the hype and potential that Robert Griffin III brings.
So even though they added talent (Pierre Garçon, Brandon Meriweather and Josh Morgan) through free agency—and lost solid players in LaRon Landry and Sean Locklear to free agency—RG3 is where the story of the Redskins' offseason begins and ends.
That's what happens when you trade three first-round picks and a second rounder to get one player.
Finally the Redskins have the superstar quarterback they've been looking for since, well, probably Joe Theismann. But they did so at quite a heavy price.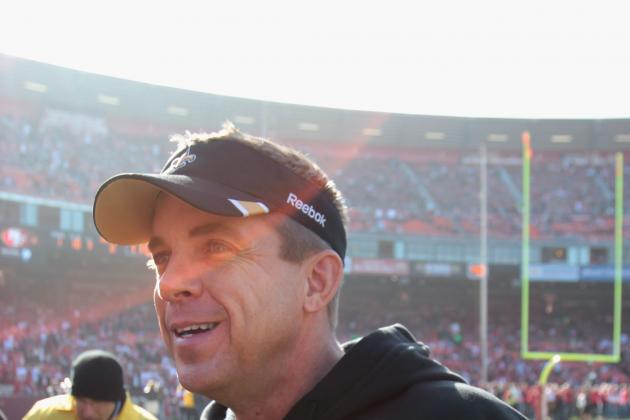 Jed Jacobsohn/Getty Images

Perhaps no team has ever endured such a complex and costly offseason, especially one that had very little to do with free agency defections or injury or trades.
Bountygate has cost the team its head coach for 2012, their defensive coordinator for forever, their general manager for half a season, their best defender for a full season and their best pass rusher for four games.
As if that weren't horrible enough, there seems to be no end in sight for Drew Brees' contract negotiations.
Less than six months ago, the Saints were a popular pick for the Super Bowl. Now, they are struggling just to keep the organization together.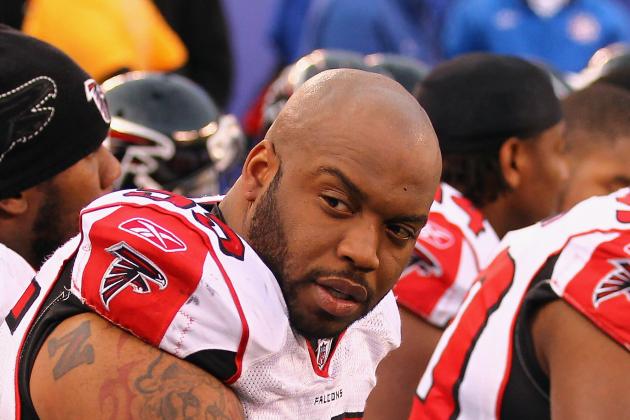 Al Bello/Getty Images

With all that's gone on in the NFL this offseason—the Tim Tebow circus, the Peyton Manning circus, Bountygate, the coaching carousel, the draft, etc...—the Falcons have (excuse the pun) flown under the radar.
But they've made several moves that should only improve a club that has playoff berths in the past four seasons.
Losing Curtis Lofton hurts, and they didn't bring in any big-name free agents, but they were able to re-sign Brent Grimes (for a year) and John Abraham, and the addition of Asante Samuel gives them a huge upgrade they'll need in the pass-happy NFC South.
And don't forget about another major move the Falcons made this offseason: bringing in new offensive (Dirk Koetter) and defensive (Mike Nolan) coordinators.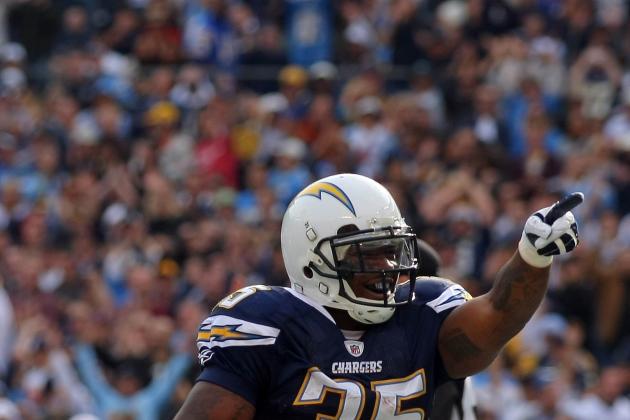 Donald Miralle/Getty Images

Much like their NFC South rival, the Panthers offseason hasn't exactly been the lead story for SportsCenter. In fact, other than signing Mike Tolbert and drafting Luke Kuechly, few NFL fans could probably tell you what moves the Panthers made this spring.
There might be a reason as to why that is.
With three very talented running backs (along with Cam Newton, already a fantastic ball carrier himself) the Panthers are probably waiting until training camp or the preseason to see which runner—DeAngelo Williams, Jonathan Stewart or Tolbert—is expendable and therefore tradable.
So while they may have appeared to be hands-off this spring, they are probably just being patient for a big payoff down the line.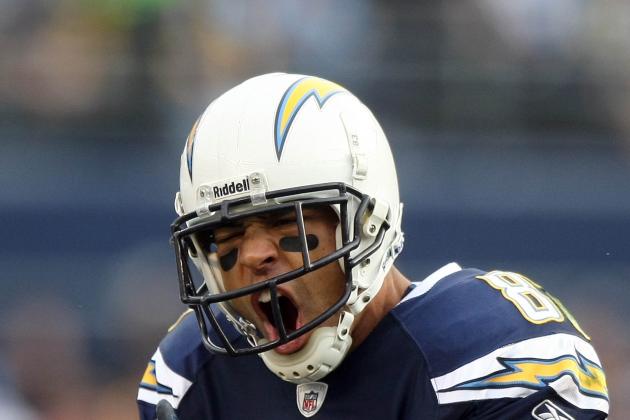 Donald Miralle/Getty Images

To be perfectly honest, I'm not sure if firing Raheem Morris after just two years was wise or not.
But I do think that adding Greg Schiano as his replacement was.
And the Bucs' front office followed that smart move up with several more in free agency and the draft.
Vincent Jackson was a huge addition to a receiving corps that lacked real size and experience, and Carl Nicks was arguably the best offensive lineman on the open market.
Couple those two signings with three very promising draft choices (Mark Barron, Doug Martin and Lavonte David), and the Bucs added some much-needed firepower.
Oh, and finding someone to trade for Kellen Winslow to get his $13.3 million off the books was another wise move.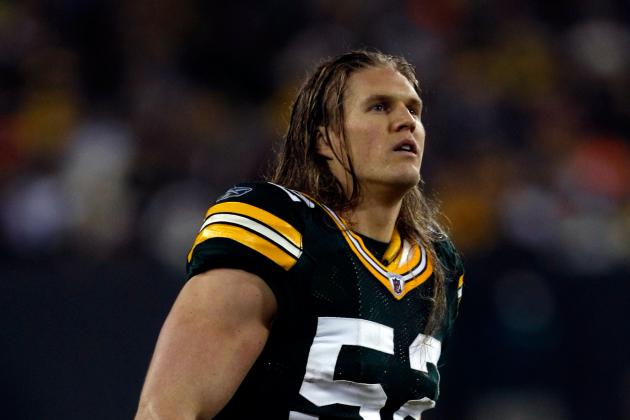 Scott Boehm/Getty Images

Signing Jeff Saturday to offset the loss of Scott Wells was a good move for the Packers, as was landing Anthony Hargrove (suspension and all) to bolster that defensive line.
But two other starting roles on the Packers are far more interesting in terms of Green Bay's chase for a second straight NFC North title.
Drafting Nick Perry with the first-round pick has had some people actually wondering whether or not Clay Matthews still has a role on this club. As it stands, he'll most likely move to the right side to accommodate Perry, but just the rumor that the Packers would deal him makes it worth keeping an eye on.
Still, assuming Perry and Matthews can coexist, there's an even bigger question mark facing the Pack going into 2012.
Chad Clifton was released, leaving a huge hole at left tackle, one that last year's top pick Derek Sherrod may have been able to fill had he not broken his leg. So for now, Marshall Newhouse will protect Aaron Rodgers' blind side—"for now" being the optimal words.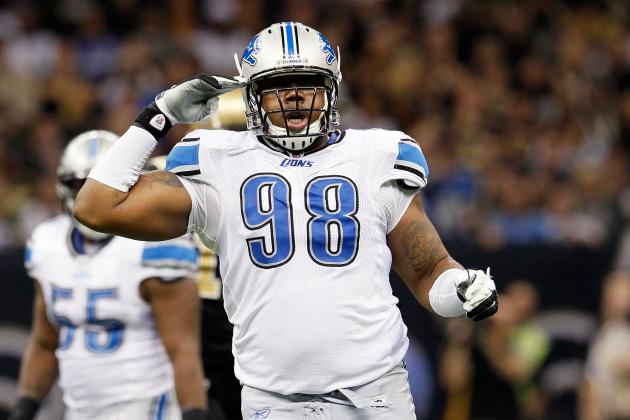 Kevin C. Cox/Getty Images

Although the Saints certainly take the cake when it comes to horrible offseasons (maybe the worst in NFL history), the Lions are a worthy runner-up.
After enjoying the greatest season in 20 years, Detroit has been beset by several off-the-field issues.
Last year's second-round pick Mikel Leshoure (who missed the entire 2011 campaign with a torn Achilles) was twice arrested for marijuana, burgeoning star receiver Titus Young was recently suspended for fighting with a teammate and last year's first-round choice Nick Fairley has both a marijuana and drunk driving arrest to his name....in the last two months.
To make matters slightly worse, they still can't agree on a long-term deal with Cliff Avril, they lost starting corner Eric Wright to free agency and have to hope that second-round pick Ryan Broyles is going to be able to participate in the preseason after his knee surgery.
Maybe the Curse of Bobby Layne is alive and well.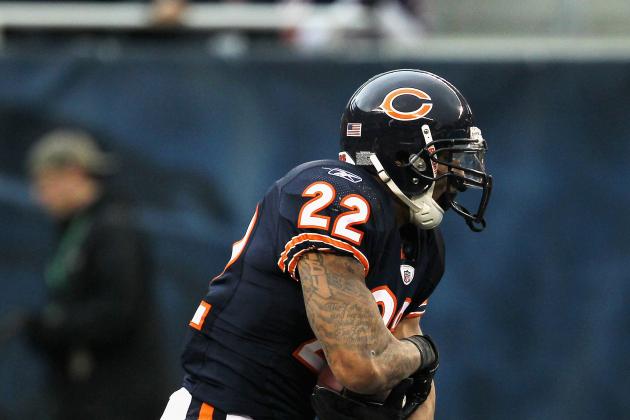 Jonathan Daniel/Getty Images

For a moment, forget that the Bears acquired Brandon Marshall, a move that should be a huge shot in the arm to a passing game that really needs one.
And look towards the other moves Chicago made...besides replacing Mike Martz with Mike Tice.
The Bears added a relatively large number of players just by free agency, and several of those additions serve as either insurance or competition for in-place starters.
Michael Bush, Kelvin Hayden, Geno Hayes, even Jason Campbell provide great depth to the Bears' roster.
So too does their top pick, Shea McClellin, who will either rotate with or take the job of Israel Idonije.
Patrick Smith/Getty Images

"Cautious" should apply to the rehab of franchise centerpiece Adrian Peterson, who is still recovering from his torn ACL. (Although he's not so cautious that he won't race hills with teammate Percy Harvin).
But "cautious" also seems to apply to the Vikings' offseason.
They made the safe move by taking Matt Kalil fourth overall, and they made an equally safe move not bringing in a veteran to push Christian Ponder. Even giving Jerome Simpson a one-year contract (in light of his off-the-field problems) was a cautious move.
When a new stadium deal is being negotiated (one that would likely determine whether or not the franchise was going to move to Los Angeles) maybe the safe play is the wisest.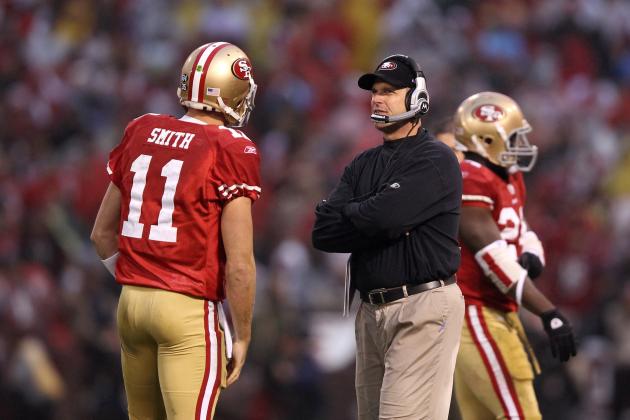 Ezra Shaw/Getty Images

Before getting to the obvious complicated nature of the 49ers' offseason, let's look at one (not entirely unrelated) fact related to the 49ers' signings this spring.
Not only did San Francisco spend their top pick on a position (wide receiver) not thought to be a glaring need, but by drafting A.J. Jenkins they passed up several bigger-name prospects: Stephen Hill, Alshon Jeffery, Ryan Broyles and Rueben Randle...not to mention tight end Coby Fleener, who so many thought was the ideal fit on Jim Harbaugh's team.
Even more surprising was the signing of Randy Moss, who was retired and has a tendency to bring distractions wherever he roams. He hardly seems the right character-fit for that club.
And just to complicate things a bit more, they gave Mario Manningham a decent sized contract. Adding those three very different wide receivers at three very different stages of their careers was a surprise.
Still, that wasn't as awkward and confusing as the team's alleged courtship of Peyton Manning while they were still uncertain whether or not they wanted to bring Alex Smith back.
Since then, Harbaugh has said they never showed an interest in Manning. But the truth is probably a bit more complicated.
Christian Petersen/Getty Images

I'll cut straight to the point on this slide.
The Cardinals landed a stud in Michael Floyd via the draft: He should be the perfect antidote to all the double coverages Larry Fitzgerald sees. But other than that pick (and possibly the re-signing of defensive end Calais Campbell) I'm not terribly wild about anything Arizona did this offseason.
Sure, they signed a handful of free agents, but since William Gay was the most noteworthy, they didn't exactly make a splash.
Still, if Floyd's presence somehow helps to validate the huge contract they gave Kevin Kolb, that will certainly be enough in the minds of Cardinals fans.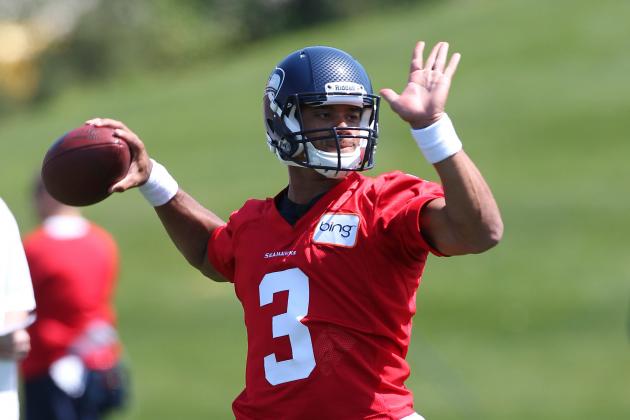 Otto Greule Jr/Getty Images

Take your pick of these two head-scratchers by Pete Carroll.
First, even though they signed Tarvaris Jackson the previous spring, they give Matt Flynn a big contract to come in and be the presumptive starter. Then they spent a third-round choice on Russell Wilson, creating something of a logjam at the most important position on the field.
Competition is great and a "Pete Carroll signature", but considering the money and now draft picks they invested in the position, they should strive for a bit more clarity.
But that situation takes a backseat to how the Seahawks used their top pick in this year's draft.
Spending their 15th overall choice on Bruce Irvin would be justifiable if most considered him a first-round talent who was risky because of character issues. But that wasn't his MO. He was considered a later-round talent who was risky because of character issues. So taking him that high, with that history, was perhaps the biggest gamble in this year's draft.
Considering Carroll's overall record (14-18), rolling the dice once too often might cost him his job.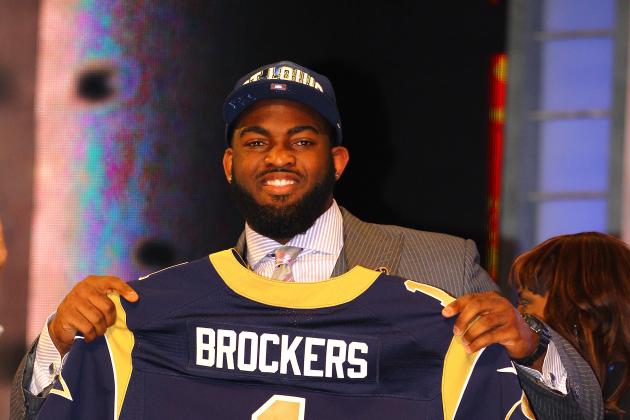 Al Bello/Getty Images

Obviously the Rams were a mess in 2011, and it ultimately led them to clean house in their front office.
But since Jeff Fisher and Les Snead took over, they've had an solid tenure, albeit a very short one thus far.
Cortland Finnegan adds toughness and skill to a secondary greatly in need of both, and Scott Wells is a huge upgrade over Jason Brown.
But it was their approach to the draft that is most impressive. Not only did they add another promising talent (Michael Brockers) to a defensive line that already has Robert Quinn and Chris Long, but with that 33rd overall choice (Brian Quick), they gave Sam Bradford yet another young pass catcher to join Greg Salas, Austin Pettis, Brandon Gibson, Danny Amendola and Danario Alexander.
Furthermore, trading out of the second spot, then out of the sixth spot allowed them to grab a handful of extra picks (including Janoris Jenkins) that should keep them on the rise for years to come.