Guess the Lifetime Stats, Part 4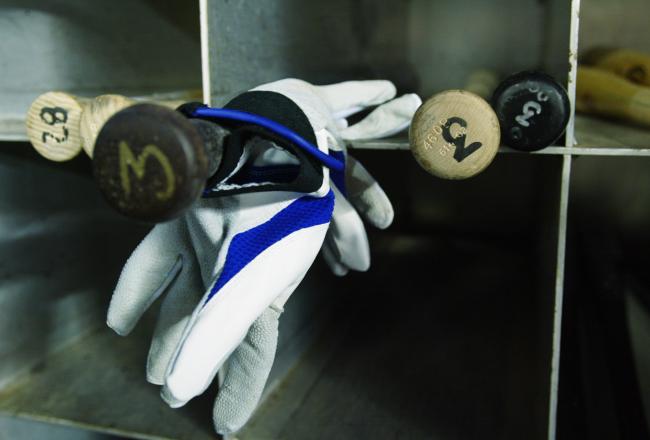 Rick Stewart/Getty Images
If you're here, that means you're a fan of Major League Baseball. And if you're like most fans of Major League Baseball, you know everything there is to know about, well, everything.
I would tell you to give yourself a pat on the back, but you have to pass a test first. It's time to find out just how much you know about baseball.
The game we're going to play is called "Guess the Lifetime Stats," and it's just what it sounds like. Every week, we're going to present a screenshot of the lifetime stats of a random player, and you have to guess who those stats belong to.
This is the fourth rendition of our little game, and so far nobody has been stumped. We even went so far as to put up the stats of a moderately obscure pitcher last week, but B/R contributor Joe Halverson apparently knows Chad Bradford's stats when he sees 'em.
Since he nailed the correct answer, Mr. Halverson got to pick this week's mystery stats guy. Here are his numbers, courtesy of Baseball-Reference.com: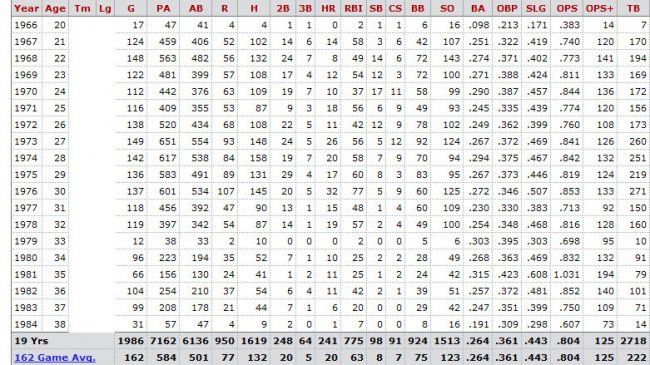 Photo via Baseball-Reference.com
Now that you have the stats, all you have to do is sit down and figure out the answer. Or stand up and figure out the answer. Whatever floats your boat.
I'll give you one hint: It's not a good idea to mess with the American flag in his presence.
If you think you know the answer, all you have to do is scroll down and shout it out in the comments section.
If you guess the correct answer, you'll get to pick next week's mystery stats guy, and you'll also be rewarded with a shoutout. If you're extra nice, I may travel to your place of residence and wash your car.
If you guess incorrectly, I'll throw a brick through your car's windshield and mock you for choosing poorly.
Good luck.
Follow me on Twitter, but don't clog my mentions with answers. You're only going to annoy me if you do that.
This article is
What is the duplicate article?
Why is this article offensive?
Where is this article plagiarized from?
Why is this article poorly edited?