Dan Hardy Says Goodbye to Trademark Mohawk
May 31, 2012

"The Outlaw" has gone bald.
Dan Hardy is turning over a new leaf, and sadly, it won't include his trademark Mohawk.
In a picture uploaded on Twitter, the former UFC welterweight title contender shows off his new look.
Hardy was riding a four-fight losing streak, but he recently rebounded at UFC 146 in "Knockout of the Night" fashion with a win over Duane Ludwig.
Simply put, this isn't the same Dan Hardy anymore. His look, fighting style and even walkout music has changed.
"Tonight felt different, and it needed a different feel for me," Hardy told Ariel Helwani of MMAFighting.com, when asked about his new walkout music. "The problem is we expect that song, and the walkout is quite important to me."
"I need to either feel like I'm at my old self which is going to win fights, or I need to feel completely different. The old self that was winning fights has been disappeared for two years, so I just needed a refresher for a while."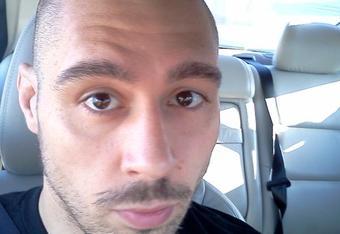 Hardy's transformation as a fighter runs deeper than a new haircut or different walkout music. His willingness to accept his own flaws and attempt to improve on them is encouraging.
A couple of years ago, Hardy criticized wrestlers for taking fights to the ground and controlling from top to ride out decisions.
Now, Hardy has gone to lengths to try to improve upon his own wrestling. He even put in work with former adversary UFC welterweight champ Georges St-Pierre.
Hardy is currently working alongside Ricky Lundell, who is a two-time FILA grappling gold medalist for Team USA.
It may not look like the same Dan Hardy, but Hardy 2.0 is ready to do things his original version could only dream about.