2012 MLB Mock Draft: Worst-Case Scenarios for Every First-Round Pick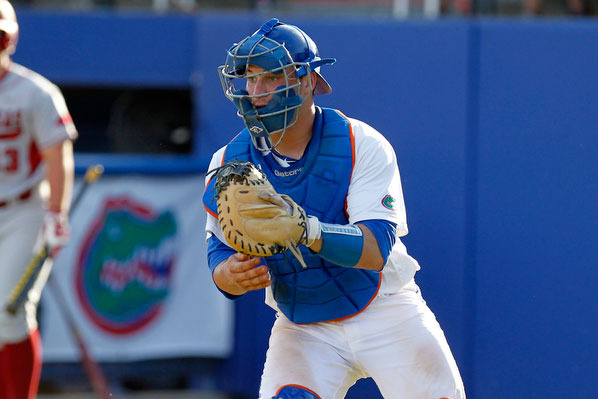 Photo Credit: GatorZone
The 2012 MLB Draft is this Monday, and while it does not get the press that the NFL and NBA drafts receive, it is nonetheless a day when future World Series titles can be won and lost.
Perhaps more so than in any other sport, the MLB draft is truly a crapshoot, as most players are so far from the major leagues when they are taken and so far from fully developed as ballplayers that it is far more projection than production that makes a player a high pick.
With so much riding on their first round picks, both financially and as far as the future of the franchise is concerned, teams have to weigh the potential risk versus the reward of any player they consider selecting.
So here is my latest mock draft, along with the worst-case scenario for each first round selection, whether it is a player not falling to that team, a team selecting a player with injury or signability concerns, or something else all together.
Begin Slideshow

»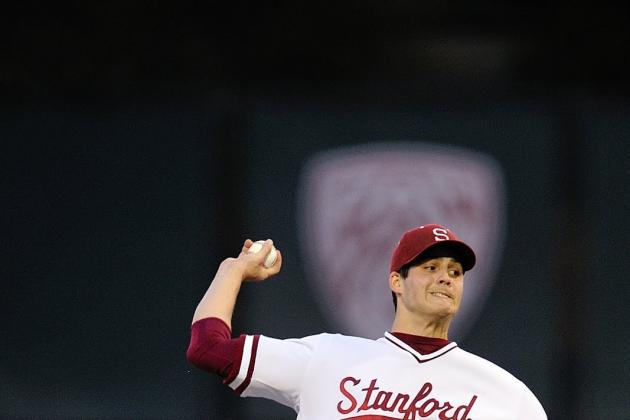 Photo Credit: Astros County
Worst-Case Scenario: The team drafts a high school player.
The Astros are in the midst of a wide-scale rebuild, and with the first overall pick they need to go with someone who can contribute quickly and is as close to a sure thing as possible.
High school outfielder Byron Buxton has long been rumored to be a potential No. 1 pick, but the Astros would be wise to avoid high schoolers all together.
Florida catcher Mike Zunino, Stanford right-hander Mark Appel and LSU right-hander Kevin Gausman all represent top-tier college talent who profile as impact big leaguers and would be safe picks to aid in the Astros rebuilding efforts.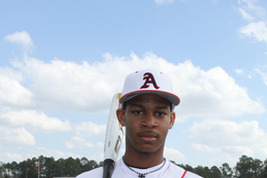 Photo Credit: Pine Tar Press
Worst-Case Scenario: Buxton is taken first overall.
The Twins have glaring holes across the diamond, and they are a long way from contention right now.
Management could chose to blow things up at the trade deadline this year, and while the team does have a handful of decent prospects they lack a marquee talent to get excited about for the future (although third baseman Miguel Sano is pretty good).
Buxton has the most upside of any high school hitter, and perhaps any player overall in the entire draft and he would give the Twins and their fan base something to get excited about moving forward.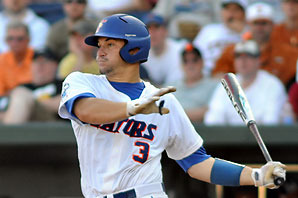 Photo Credit: MLB Draft Countdown
Worst-Case Scenario: Zunino is off the board at No. 3.
The Mariners have an impressive crop of talented young pitching prospects, led by last season's No. 2 overall pick Danny Hultzen.
They have a number of holes at the big league level, but the most glaring may be at the catcher position where Miguel Olivo and John Jaso form a less-than-impressive platoon.
Zunino is as close to big league ready as any catcher to come along in years, and he could make a Buster Posey-like impact once he reaches the big leagues.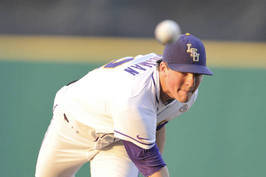 Worst-Case Scenario: Team reaches for a position player.
This could be the last time the Orioles find themselves picking so high for a while, as they are enjoying a resurgent season and have the young core to get better moving forward.
After drafting Dylan Bundy last season and possessing a good amount of young starting pitching in their organization, the Orioles may be tempted to draft a position player.
However, the draft is heavy in quality starting pitching and they would be wise to draft the best available player at No. 4. Gausman could wind up being the best pitcher in the draft and is the smart pick.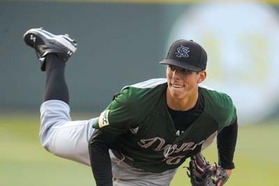 Photo Credit: The Golden Sombrero
Worst-Case Scenario: His talent doesn't translate against higher-level competition.
On film, Zimmer is as polished as any pitcher in the 2012 draft class, and he could very well be the first player to reach the majors once he is selected.
However, he could also be in for a major culture shock against pro hitters after pitching against lesser talent at San Francisco.
The Royals will likely opt to take a college pitcher who can help out in the big leagues sooner, so Zimmer makes sense, but he doesn't come without some concerns.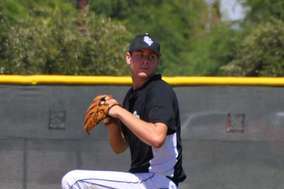 Photo Credit: Baseball Trenches
Worst-Case Scenario: Giolito's UCL injury proves to be a precursor to more injuries.
The No. 1-ranked high school prospect in the country entering the season according to Max Preps, Giolito certainly looked the part, as he uncorked a handful of 100 MPH fastballs in a one-hit season debut.
However, a sprained UCL in his throwing elbow effectively ended his senior season. While he will not need surgery, it is nonetheless a red flag.
Still, he has the best pure stuff of any pitcher in the draft and for a Cubs organization starved for pitching he is too good not to take a chance on.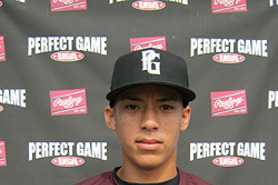 Photo Credit: Perfect Game
Worst-Case Scenario: He fails to bridge the gap between present and potential.
In the mold of Javier Baez last year, Correa is a big shortstop with terrific offensive potential who could shift to third base given his size.
He is as raw a talent as anyone in the draft and while he has all the tools to be a future star he has a long way to go between now and then.
He's as risky as any pick in the draft and for a Padres team in need of homegrown talent they can't afford to miss on this high of a draft pick in their rebuilding efforts.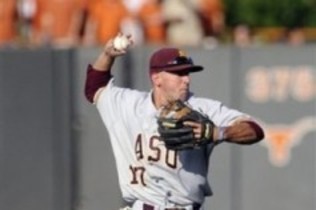 Photo Credit: MLB Draft Countdown
Worst-Case Scenario: His offensive game doesn't come around to match his defense.
The Pirates continue to search for their long-term answer at shortstop, and signing Clint Barmes to an ill-advised two-year, $10.5 million deal was certainly not the answer.
While he would be a bit of a reach, don't be surprised if the Pirates take Marrero for that very reason, as he profiles as an everyday shortstop with plus defense and speed.
The question is whether his offensive game will be enough to warrant a starting spot. After hitting .397 as a freshman, his average dropped to .319 last season and is now down to .279.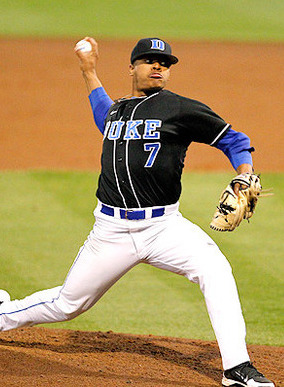 Photo Credit: ESPN
Worst-Case Scenario: Team reaches for Stroman over higher-ceiling high school arms.
After selecting a high school arm in the first round last year, the Marlins could very well opt to go with a college pitcher who can contribute right away.
Stroman is essentially a two-pitch pitcher with a mid-90s fastball and biting slider that would both rank as plus pitches right now.
However, because he lacks a third pitch his future is likely in the bullpen and while he could make an immediate impact for a Marlins team looking to contend now, he may not be worth such a high draft position, especially given how deep the draft is on high-ceiling high school arms.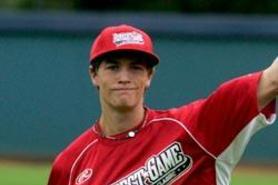 Photo Credit: Perfect Game
Worst-Case Scenario: Team passes on Fried for a high school bat.
A high school teammate of the top prep pitcher in the nation, Lucas Giolito, Fried was the No. 5-ranked high school prospect entering the season, according to Max Preps, and he was forced to take over as staff ace when Giolito suffered a season-ending injury.
Fried is the best left-hander in the draft and he is as polished as any high school arm in the class, making him a potential steal at No. 10 overall.
However, the Rockies have several young pitchers in their minor league system and are short on offensive prospects. Thus, they could draft a high school bat such as Albert Almora or Courtney Hawkins. However, it would be a mistake to pass on Fried if he is available.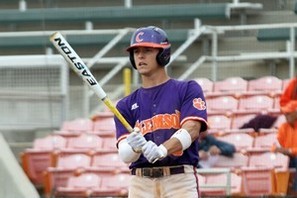 Photo Credit: Orange and White
Worst-Case Scenario: Shaffer is off the board at No. 11.
Shaffer has great power and profiles as a plus hitter across the board, as his good plate discipline should allow him to progress quickly at the pro level.
For an offensively inept team like the A's with a glaring hole at third base, Shaffer is the perfect draft target and is undoubtedly the player Billy Beane and his team are eyeing with their first-round pick.
As the top college bat in the draft outside of Zunino, Shaffer might not last until No. 11, resulting in the A's reaching for another college bat such as Victor Roache or Stephen Piscotty in hopes of filling a need.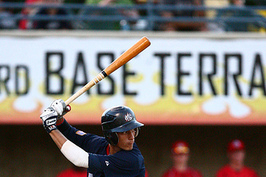 Photo Credit: MLB Draft Countdown
Worst-Case Scenario: His polish overshadows his lack of star-level upside.
Almora has been a member of the USA baseball circuit for the past several years and has made a name for himself performing well on the international stage.
However, he has a good amount of filling out to do at just 170 pounds, and while his skills are polished he still has a long way to go as far as being a big-league hitter.
Because he is viewed as somewhat less of risk than other high school bats, teams may overlook the fact that he does not have the upside of some of those other, riskier guys.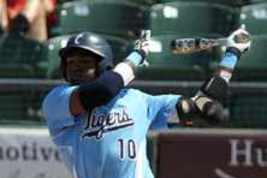 Photo Credit: MLB Draft Insider
Worst-Case Scenario: Hawkins winds up to be 2011 Adam Dunn reincarnated.
Hawkins is as a five-tool-caliber outfielder who could be a 30 HR, 20 SB superstar in his prime, as he has as much raw-power potential as anyone in the draft.
However, he could also be the type of slugger who piles up the strikeouts and is unable to develop a good enough approach at the plate to ever truly utilize his power.
The White Sox love drafting toolsy outfielders, and Hawkins certainly fits that mold. However, there is no question he is a big risk.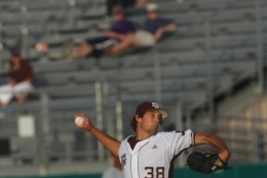 Photo Credit: The Battalion Online
Worst-Case Scenario: He winds up as a middling swingman as opposed to a rotation staple.
Undrafted out of high school, Wacha has been terrific for the Aggies in his three years with the program, going 25-6 with a 2.48 ERA and 8.7 K/9, as he has made himself a sure-fire first-round selection.
He is by no means a flashy pick, and he does not have near the ceiling of some of the other guys in this area of the draft, but he is a relatively safe pick.
He has a solid three pitch repertoire that has led to success at the college level, but with stuff that is far from overpowering he could very well wind up as a Quadruple-A starter or middle reliever just as easily as he could be a rotation staple.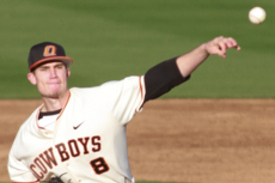 Photo Credit: Baseball 360
Worst-Case Scenario: Breakout season or playing beyond his abilities?
Relatively unheralded entering the season, Heaney has been dominant all season long, and he continues to move up draft boards with each start.
He has made moved himself to the top of the list of college left-handers and that should only boost his draft stock as there is always a premium on southpaws.
Given his short track record of success in college, there is cause for concern as to whether his impressive senior season has been a coming-out party or simply a flash in the pan.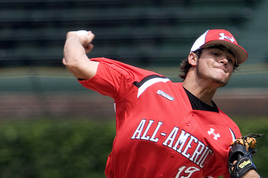 Photo Credit: Garrett Craig
Worst-Case Scenario: Injury risk.
The Nationals have been stockpiling young talent over the past several seasons and it is finally beginning to pay off with some big league success.
A legend since he hit 96 MPH on the radar gun as a sophomore, McCullers has some of the best stuff in the entire draft and was once thought to be a potential top five pick.
However, he is undersized and has a max-effort delivery that could lead to arm problems down the road. It also remains to be seen if his future is as a starter or reliever. Still, on pure stuff alone he could prove to be a steal at No. 16 and is well worth the risk.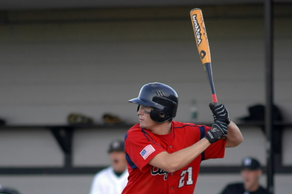 Photo Credit: AL.com
Worst-Case Scenario: Dahl is off the board at No. 17.
Dahl is the definition of a pure hitter, as his smooth left-handed swing is quick through the zone and capable of hitting the ball to all fields with solid power.
He is a relatively low-risk pick given that he is a high schooler, and he projects as a middle-of-the-order hitter capable of hitting over .300 with 25 to 30 home runs at the big-league level.
A number of outlets have Dahl projected to go to the Blue Jays at No. 17, but he has the tools to be the second high school bat taken after Buxton and no one would be surprised if he was a top 10 pick.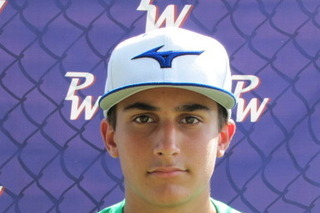 Photo Credit: Prospect Wire
Worst-Case Scenario: He doesn't sign and instead goes to college.
With good size that should fill out into a prototypical power pitching frame as he progresses, Eflin has boosted his stock with a strong spring, as his fastball has spiked from the low-90s to the 94-to-95 MPH range, and he pairs that with a terrific changeup and a curveball that should only get better.
However, a triceps injury cost him a few starts in the middle of the season and while he has bounced back and seemingly not missed a beat it could be enough for teams to think twice about him.
Committed to the University of Central Florida, Eflin could chose to honor that commitment if he falls beyond where he feels he is worth being taken. The Dodgers have the money to make sure he doesn't, but who knows what could happen with the new CBA rules setting a draft bonus cap.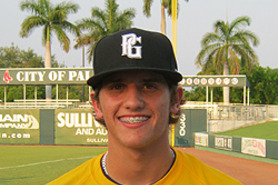 Photo Credit: Perfect Game
Worst-Case Scenario: Cecchini is off the board at No. 19.
After drafting college infielder Kolten Wong last year, the Cardinals could again look to address their middle infield as Rafael Furcal is holding down the shortstop position but is not the long-term answer.
A star for the USA Under-18 team last year when he led the team with a .469 average, Cecchini is a terrific defender in addition to his plus offensive game. He could be a Gold Glove winner at shortstop or second base.
He is one of the most athletic players in the entire draft, and should be a fast mover once he signs. Because he is relatively polished and plays a premium position, he could be off the board long before the Cardinals get a chance to take him.
Photo Credit: Cleveland.com
Worst-Case Scenario: Injury risk.
A towering left-hander at 6'8", Smoral has struggled at times this season with blister problems and a foot injury, but he looks to be healthy moving forward and could be a late-riser on many draft boards.
Despite his size, he still has plenty of filling out to do and also has a good deal of upside from a pitching standpoint. He has gotten by mostly on a mid-90s fastball to this point, and depending on how his changeup/slider combination develops, he has the ceiling to be a front-line guy.
However, the foot injury has put some doubt in team's minds and given the fact that he is so raw a prospect to begin with he could potentially fall out of the first round. Still, his upside is unquestionable and I think the Giants take a chance on him here.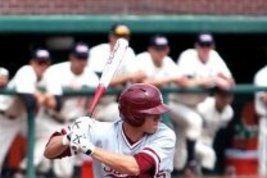 Photo Credit: Fan Base
Worst-Case Scenario: Lack of power keeps him from being third baseman of the future.
A polished hitter in what is a weak college position player class, Piscotty may not have the long-term power to stick at a corner infield spot, but he has the offensive potential to be an impact player in the big leagues anyway.
The batting average leader in the Cape Cod League, where he hit .349, he should be a quick mover in the minor leagues.
While he does not have the highest ceiling, he is a relatively safe pick and for a Braves team set to lose Chipper Jones, Piscotty fills a need at third base.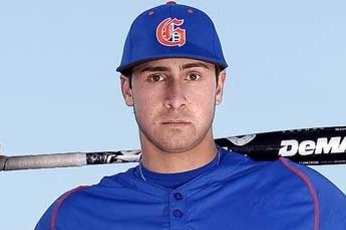 Photo Credit: Max Preps
Worst-Case Scenario: He doesn't sign, goes to college.
The Blue Jays received this pick after they were unable to sign last year's first-round selection Tyler Beede.
The top raw-power prospect in the draft, Gallo had a .561 BA, 14 HR, 61 RBI line through his first 28 games this season and is far from just a power bat, as he has a good approach at the plate as well.
He is also a hard-throwing pitcher on the mound, capable of hitting 95 MPH on the radar gun with an impressive curveball—but slugging corner infielder is how he will make his money.
And it is that money that could be an issue, as questions about where he plays and whether his long swing projects will cause him to fall and he'll want to be paid like an early first-round pick.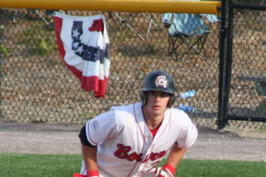 Photo Credit: MLB Draft Countdown
Worst-Case Scenario: Limited upside keeps him from being a regular.
The top leadoff hitting prospect, both prep and college, Jankowski broke out in a big way last season when he hit .355 and swiped 30 bases.
That was followed by a terrific Cape Cod League season, as he hit .329 with 22 RBI and 15 steals to be named league MVP. He has picked right up from there in his junior campaign, as he has solidified his place as a first-round pick.
While concerns regarding the level of talent he is facing off against should be put to rest by his Cape Cod League performance, he remains a player with limited upside. He'll move to the majors quickly, but doesn't have tremendous potential.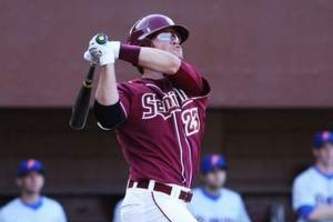 Photo Credit: FSU News
Worst-Case Scenario: College senior needs more time than expected to develop.
Ramsey has been perhaps the best hitter in all of college baseball this season, and after earning third-team All-American honors last season, he has peaked his draft stock with a dominant senior season.
With a .382 BA, 12 HR, 49 RBI line, Ramsey has shown tremendous power potential and built off of an equally impressive .364 BA, 10 HR, 67 RBI line last season.
He has a complete offensive game, with terrific plate discipline, projectable power and great contact skills. He could be the first hitter from this draft class to see the big leagues and as a college senior should come as cheap as any first round pick.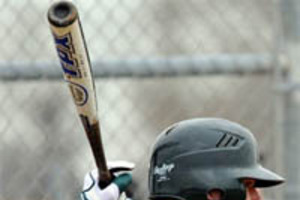 Photo Credit: Mack's Mets
Worst-Case Scenario: He doesn't have the glove to stick at catcher.
The best prep catcher in the draft by a long shot, Trahan appears to have the defensive skills to stick at the position at the pro level and the offensive tools to be among the best hitting backstops in baseball once he gets there.
He hits left-handed, which is a bonus, and he ranks as not just one of the top hitting backstops, but one of the top overall hitters in the entire draft. A terrific athlete, he could shift to the outfield and more than hold his own.
However, the Rays will want him to stay behind the plate where they have a clear organizational hole, and while he would still be a plus offensive player if he moved to another position the team is searching for a long-term solution at catcher.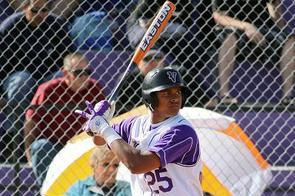 Photo Credit: Valencia Vikings
Worst-Case Scenario: He doesn't sign, goes to college.
Williams has been followed since his sophomore season, when an opposing team intentionally walked him with the bases loaded after he homered against them five times in two games leading up to that game. He has earned the reputation as one of the most talented high school bats in the class.
However, he has had a disappointing senior season that has led some to question his work ethic, but on pure tools and potential alone, he should be taken somewhere near the bottom of the first round or top of the supplemental round. He also has the glove to stick at third base, which adds to his value.
While the Diamondbacks certainly need a third baseman of the future, there is a 50-50 chance Williams honors his commitment to Pepperdine given his stock has fallen and he has the talent of a top 10 pick and will likely want to be paid like one.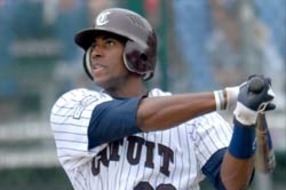 Photo Credit: Cape Cod Baseball League
Worst-Case Scenario: Power is diminished following broken wrist.
Perhaps the top college hitter on the board entering the season, Roache suffered a broken wrist making a diving play in the outfield, ending his season after just six games.
He led the nation last season with 30 home runs, and he likely would have been a top five pick as he has made significant strides in his plate discipline since arriving at Georgia Southern.
While the wrist injury will drop him down the board some, there is no chance he falls out of the first round, and whichever team takes him could get the steal of the draft.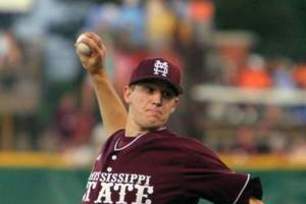 Photo Credit: Maroon and White Nation
Worst-Case Scenario: Breakout season proves to be a fluke.
Few college pitchers have boosted their stock as much this season as Stratton, as he went 5-7 with a 5.21 ERA last season as a sophomore, but has been dominant this season.
With a mid-90s fastball, he has the stuff of a power pitcher, but relies on plus command to get batters out. The highlight of his season thus far was a 17-strikeout performance against LSU earlier this season; a start that truly put him on the first-round map.
However, with such a poor track record entering this season he does not have the big-time summer league experience of many of his fellow college first-round prospects and it is harder to get a gauge on how his game will translate to the next level. A wild card in every sense of the word.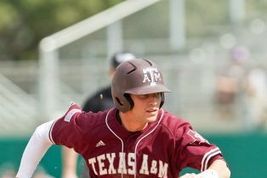 Photo Credit: College Baseball 360
Worst-Case Scenario: Naquin is off the board at No. 29.
The 2011 Big 12 Player of the Year as a sophomore, Naquin has built off of that success with an equally impressive junior year that should make him a first-round selection come June.
He does everything well, albeit nothing spectacular, as he should steal a good amount of bases, provide double-digit power, hit for a high average and play terrific defense in the outfield with a cannon arm once he reaches the majors.
He could give the Rangers some insurance in centerfield if the team is unable to re-sign Josh Hamilton for whatever reason, but even if he is back Naquin has the ability to win a starting job. In a thin class of college bats, he could be long gone by this point though.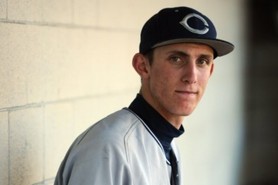 Photo Credit: ESPN
Worst-Case Scenario: He doesn't sign, goes to college.
Virant has the stuff to rival Matt Smoral and Max Fried as the first prep left-hander off the board, but signability risk will push him down the draft board.
With a low-90s fastball that he can dial up to 96 and a terrific curveball, he has two big-league-caliber pitches already, and should have no problem developing his changeup into a third quality pitch.
That projects him as a top-of-the-rotation starter, but seeing as he only began pitching as a sophomore in high school he could choose to honor his commitment to UCLA where he can improve his craft. If anyone can lure him away from that though, it's the Yankees.
Photo Credit: Perfect Game
Worst-Case Scenario: Hensley is off board at No. 31.
There have only been six high school pitchers from the state of Oklahoma taken in the first round of the MLB draft, with two of them coming last year in Dylan Bundy and Archie Bradley.
Hensley has a mid-90s fastball, curveball and changeup. He also has good bloodlines, as his dad was a second-round pick by the Cardinals back in 1988 and went on to coach 10 years at the D-1 level.
Hensley doesn't have the stuff of the above mentioned aces, but he is good enough to perhaps become the seventh player to join that list. With a 6'5" frame that should fill out well and a good feel for his pitches he has as high a floor as any high school pitcher in the class and is a relatively low risk.