Euro 2012: 3 Top Czech Republic WAGs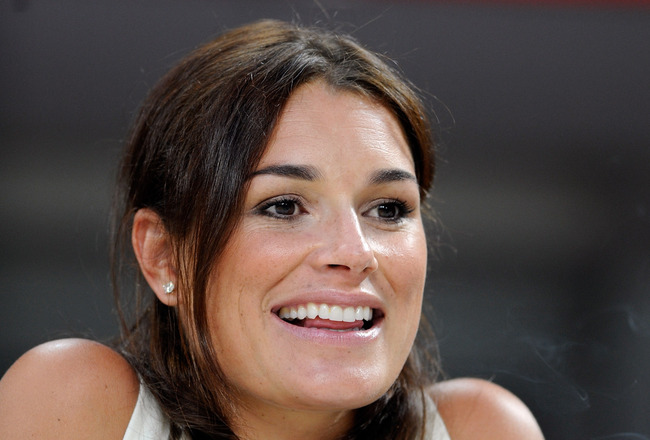 Alena Seredova at the Luigi Berlusconi Trophy Award 2009
Claudio Villa/Getty Images
The Czech Republic will participate in the Euro 2012 tournament to be held in Poland and the Ukraine. They will be in Group A along with Poland, Russia, and Greece.
The purpose of this slideshow is to celebrate the WAGs behind the football players in the Czech Republic. The celebration may include a professional and/or humanitarian achievement which compliments the external beauty.
An invitation is made to those who read B/R to sit back, relax, and enjoy the slideshow dedicated to the Czech Republic and their WAGs.
3. Edita Hortova

Edita Hortova (Courtesy of Wellness Club of the Czech Republic)

2. Radka Kocurova

Radka Kocurova Doing The Weather (Czech) (Courtesy of Novo TV in Czech Republic)

Radka Kocurova is the WAG of Tomas Rosicky who is a midfielder for the Czech Republic. Rosicky is also a midfielder for Arsenal.
Radka Kocurova is also a TV personality in the Czech Republic. She is seen here giving the weather forecast for the weekend on Czech TV.
1. Alena Seredova

Alena Seredova and Gianluigi Buffon (Courtesy of SOS Childrens Village)

Alena Seredova is the No. 1 WAG from the Czech Republic. She is seen her with her husband Gianluigi Buffon who is one of the goalkeepers for the Italian Squad in Euro 2012 raising awareness for the children of Haiti after the 2010 earthquake.
I would like to thank the B/R Readers for their time spent in viewing the slideshow. Until next time.
Keep Reading