MLB Rankings: Are Early Season Surprises for Real?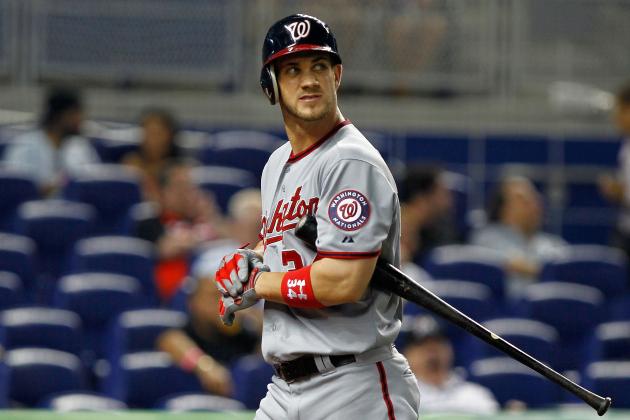 Mike Ehrmann/Getty Images

As we pass the quarter-season mark in Major League Baseball, several division standings look like they've been flipped upside down. But are these teams here to stay?
In the world of baseball, there are always early-season pretenders and contenders, but to discern which is which may be harder than one might think.
From Boston's chaotic collapse to the descent of the Cleveland Indians, the 2011 season proved that no team is a playoff lock.
Let's take a look at each team's ranking and whether they'll be relevant come season's end.
Begin Slideshow

»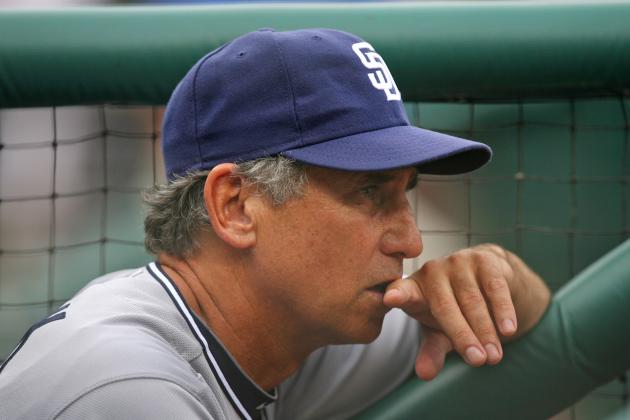 Hunter Martin/Getty Images

The Padres have exactly double the amount of losses as wins and are currently on a five-game losing skid, including three straight to the previous worst-record holder Chicago Cubs.
San Diego has been plagued by injuries this season, and with a complete lack of offensive production, it looks like it's going to be a long season for manager Bud Black and the San Diego faithful.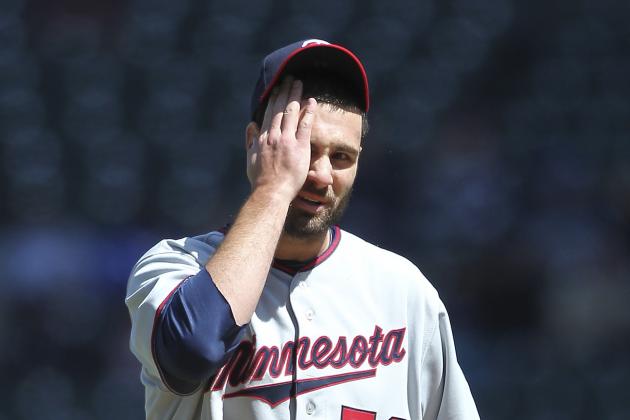 Otto Greule Jr/Getty Images

The Twins' starting pitcher with the best ERA is Carl Pavano...at 5.46. It's darn hard to be a competitive baseball team with a starting rotation like Minnesota's.
If Minnesota can't make a substantial turnaround, Ron Gardenhire may be looking for work sooner than later.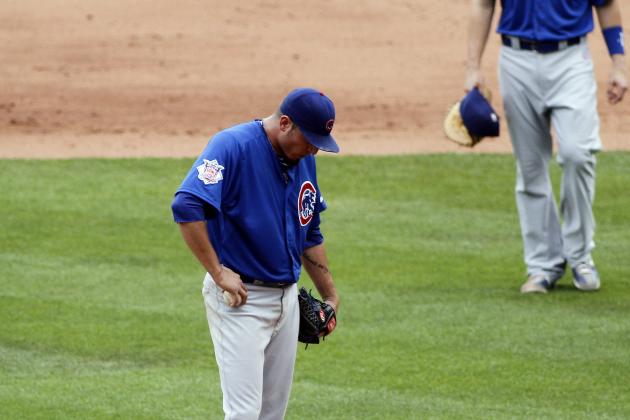 Justin K. Aller/Getty Images

The Cubs did not look like a terrible baseball team on May 14, but the 12-game losing streak that followed solidified them as one of the league's worst.
They have won three straight against the not-so-good-either San Diego Padres.
Look for the Cubbies to try and make some moves before the trade deadline in an attempt to help their roster.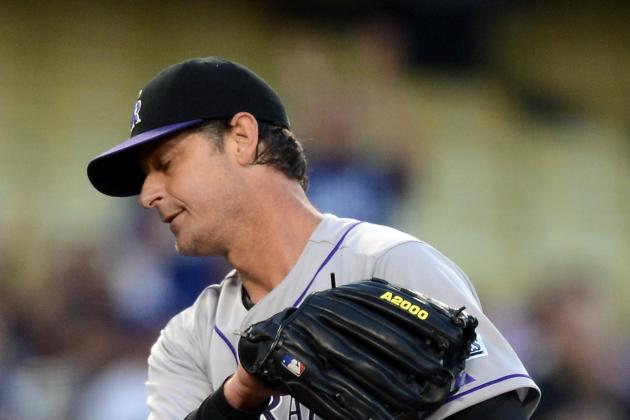 Harry How/Getty Images

Jamie Moyer won a game at age 49 this season, but has been downright awful since.
The Rockies pitching staff is ranked dead-last in the majors, and has been the kryptonite to their potent offense all season.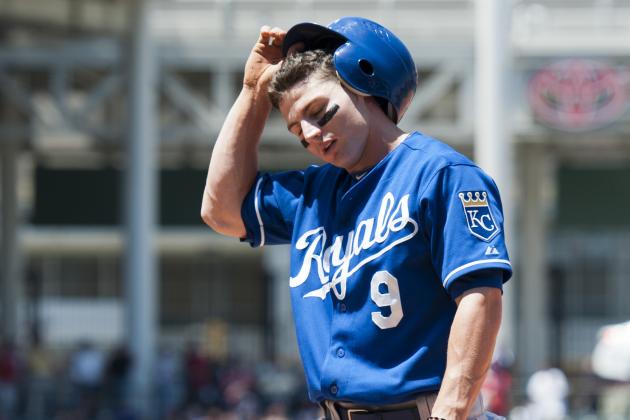 Jason Miller/Getty Images

The good news for the Royals: they're not the worst team in their division.
The bad news: they're still not good.
Alcides Escobar has been a nice young player for the Royals, and they look to build around their young guns moving forward.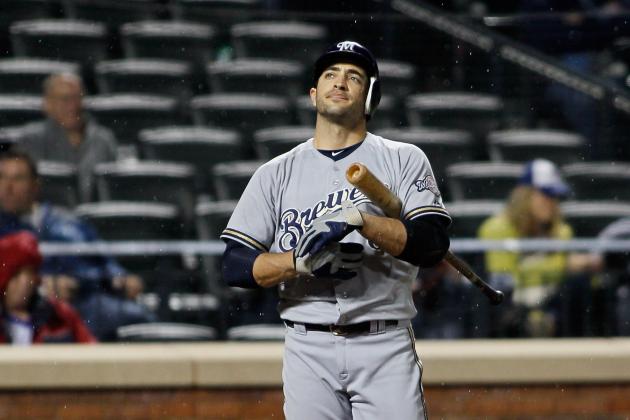 Mike Stobe/Getty Images

The Brewers have suffered greatly from the departure of Prince Fielder, and are currently near the bottom of the NL Central.
The good thing is that they play in the NL Central, where the division title seems up for grabs each year.
The recent loss of Jonathan Lucroy was also a definite shot to the already-struggling Brewers.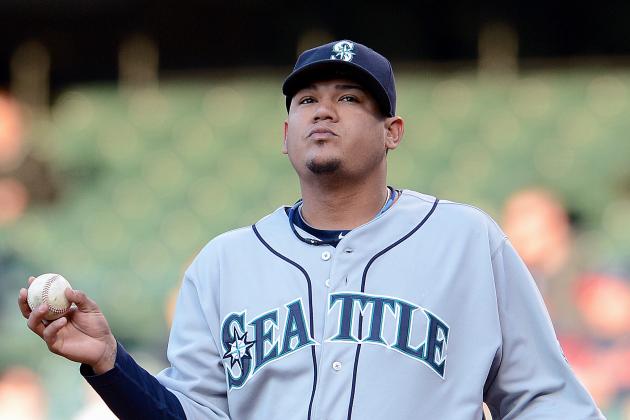 Jason Miller/Getty Images

King Felix has led a solid pitching staff in Seattle this season, but the offense has failed to follow suit.
On a high note, the Mariners did manage to put up a double-digit run total in a win against the AL-best Texas Rangers; just don't expect to see that very often.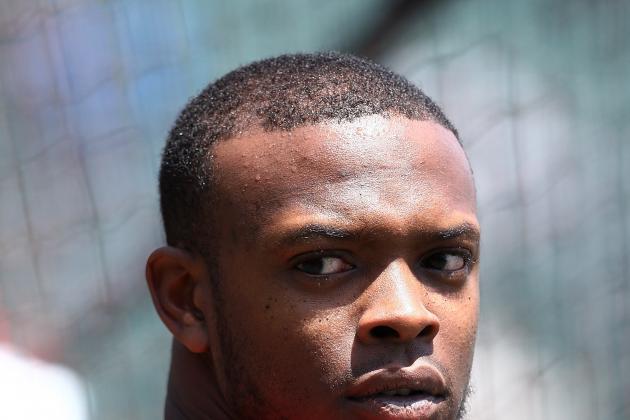 Tony Medina/Getty Images

Arizona was expected to have a breakout season in 2012, but appears to have regressed a bit instead.
Through 50 games, the Diamondbacks are six games under .500. The team is nowhere near out of contention just yet, but if the Arizona pitching staff cannot provide more stability, this team may not be making consecutive playoff appearances.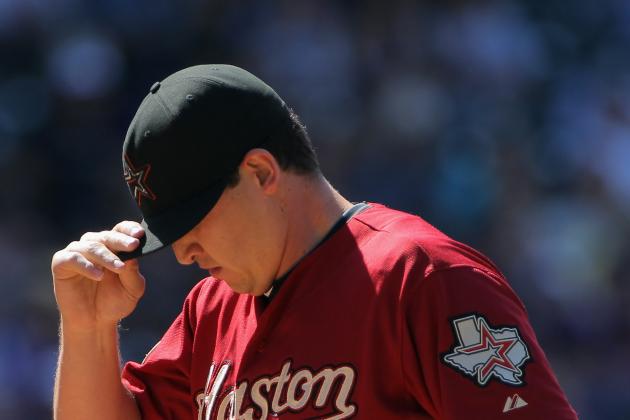 Doug Pensinger/Getty Images

The 'Stros were the consensus worst team in baseball pick before the season started, but Houston has not looked as bad as expected thus far.
Granted, they are still five games under .500, but the Astros have fought hard and their young players have kept them in games for most of the season.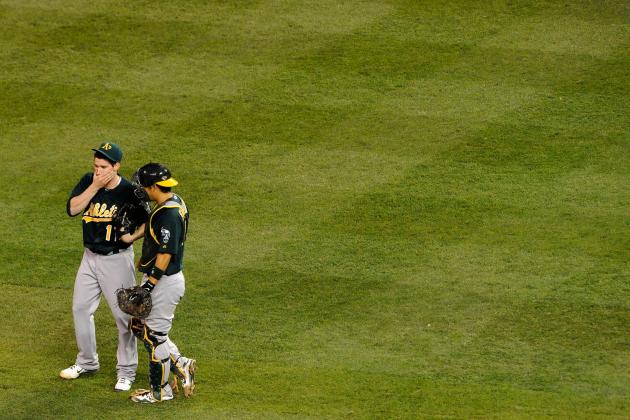 Hannah Foslien/Getty Images

Oakland's offense has looked downright ugly for the majority of the season, with a team batting average of .212.
They do appear to have a potential All-Star in right fielder Josh Reddick, but Reddick also happens to be the only A's player hitting above .250 with a .271 average...yikes.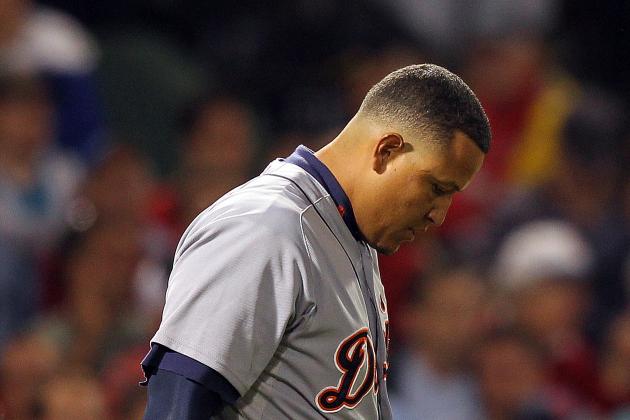 Jim Rogash/Getty Images

It's definitely still early in the season, and Detroit did make a late playoff surge in the second half of last season, eventually grabbing the division title, but come on.
This team was supposed to be fighting for the best record in the majors after signing Prince Fielder to a huge contract this past offseason.
Now, even the Tigers' reigning Cy Young and AL MVP Justin Verlander has shown frustration with his team's inability to find its stride.
Detroit definitely has the capability to go on a streak and take over the AL Central, but the team just hasn't shown it thus far.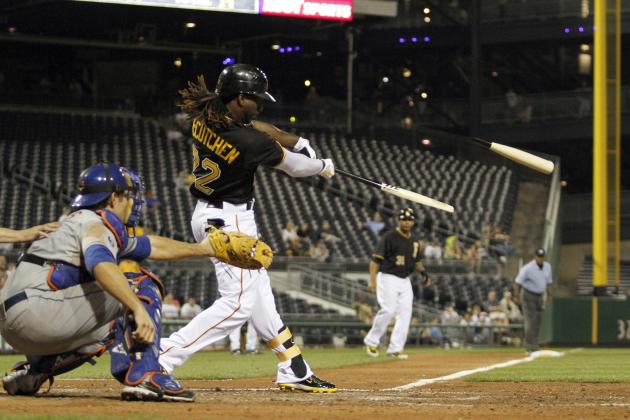 Justin K. Aller/Getty Images

The Pirates have found a star in Andrew McCutchen, who has been one of the best hitters in baseball through the first quarter of the season, hitting .339 with eight homers and 25 RBI.
The rest of the offense has not been so hot, with no other players hitting anywhere near .300.
Pitching has kept the Pirates hovering around .500 this season, and if Pittsburgh is able to get a bat or two by the trade deadline, they could continue to compete.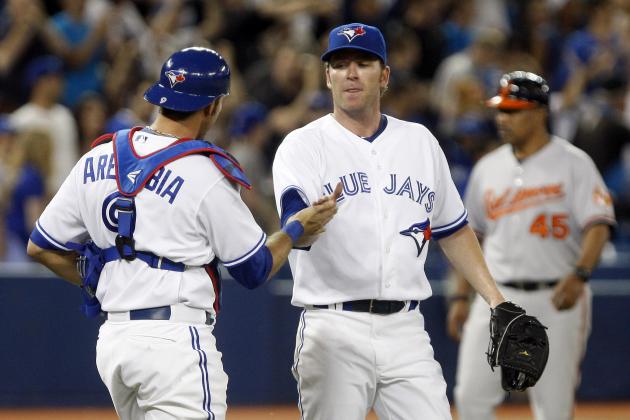 Abelimages/Getty Images

The Blue Jays seem to stay in contention in the AL East every year up until about mid-season: This year does not appear to be different.
The Blue Jays have found a powerful duo in Edwin Encarnacion and Jose Bautista, and have shown the ability to score runs in bunches this season.
The Jays just don't appear to have what it takes to make them an AL East contender all season long.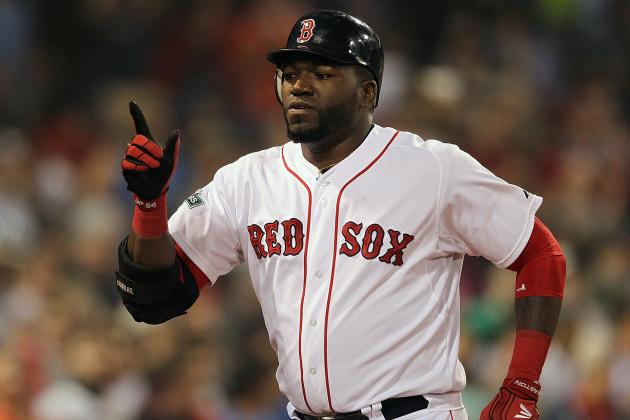 Jim Rogash/Getty Images

Sticking with the AL East, the Boston Red Sox are currently bringing up the rear there.
The Sox got off to a terrible start this season, but seem to have righted the ship as of late, and can always be counted on to be near the top of the AL East in September.
Don't forgot about Boston's bottomless wallet and ability to grab available players in order to make a strong playoff push.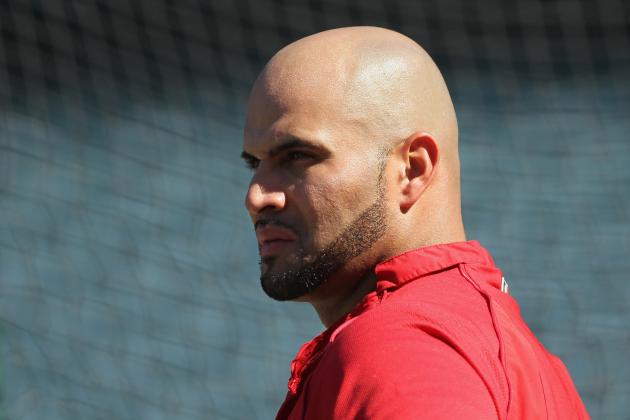 Jeff Gross/Getty Images

The Angels, like the BoSox, underperformed for the majority of the first quarter of the season, but have gone on an eight-game winning streak since May 21, allowing them to gain ground on the first-place Rangers.
Expect another tight Rangers-Angels playoff race to go down to the wire.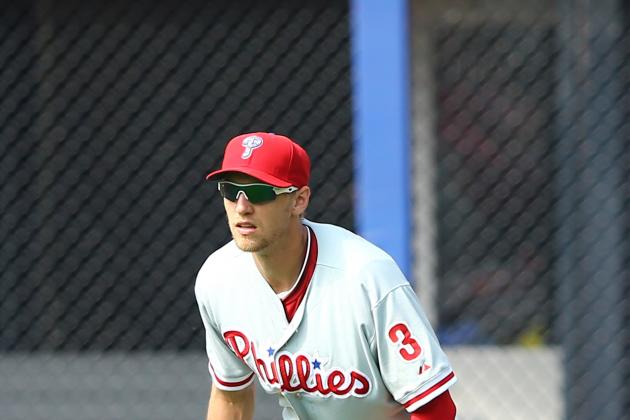 Al Bello/Getty Images

Philly is currently last in the NL East, but still only trails the first place Nationals by four games.
The loss of pitcher Roy Halladay for a huge chunk of the season is certainly going to hurt this Phillies team and surrounds them with some serious question marks.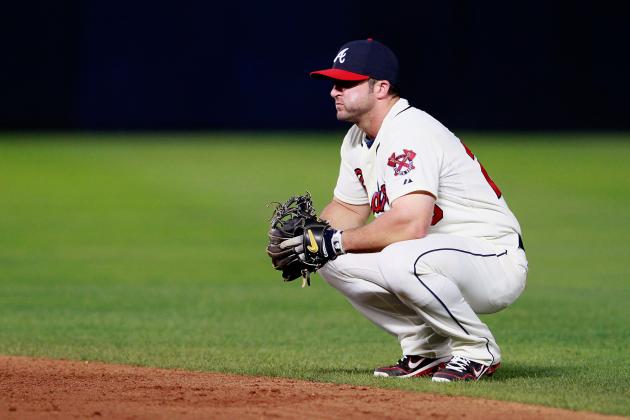 Kevin C. Cox/Getty Images

The Braves are an interesting team, and are still playing well with a record of 27-24.
Atlanta's offense has been solid for most of the season, but their pitching will end up being their demise and will keep the Braves out of the postseason.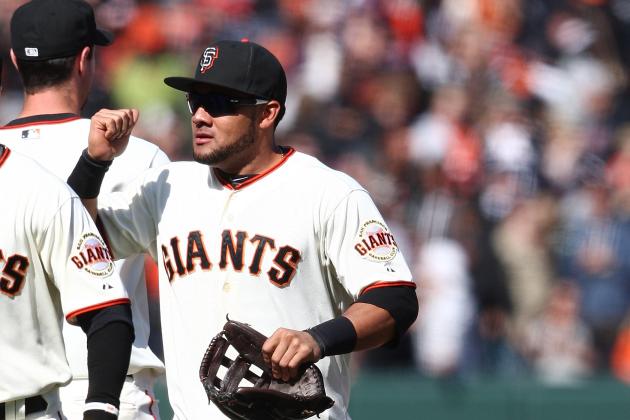 Tony Medina/Getty Images

Melky Cabrera has been playing out of his mind so far this season, batting an incredible .376. That, plus the return of Buster Posey, have been great for the Giants offense.
The Giants just need Tim Lincecum to get out of his funk and start pitching like the Cy Young pitcher baseball fans have come to know.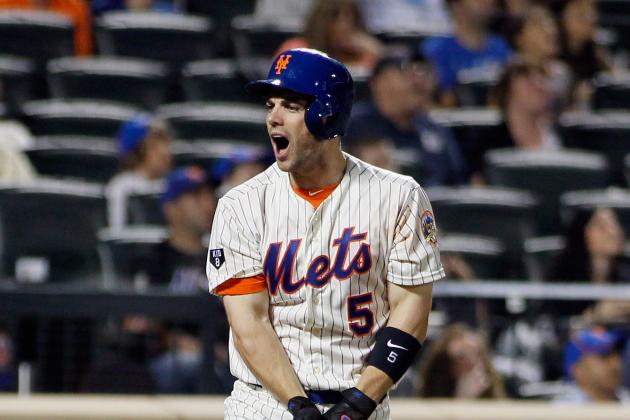 Mike Stobe/Getty Images

The Mets have been a pleasant surprise so far in the NL East, led by David Wright, who continues to prove he's one of the best players in all of baseball.
It does seem to be an aberration, though, as the Mets pitching staff doesn't appear to be enough to keep them in playoff contention all season.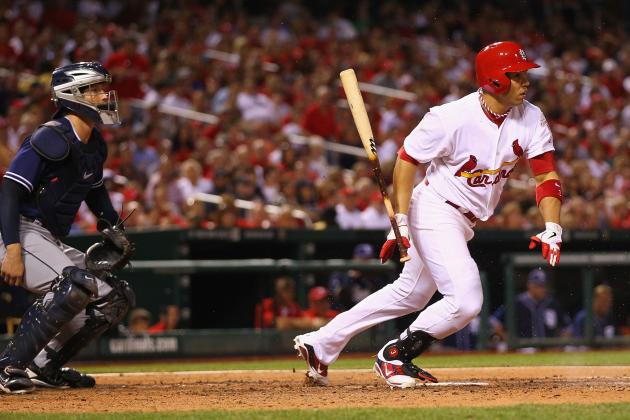 Dilip Vishwanat/Getty Images

Carlos Beltran is making his case for NL MVP, while simultaneously helping Cardinals fans get over losing future first-ballot Hall of Famer Albert Pujols.
If the pitching rotation can stay consistent and keep them in ball games, St. Louis has an outstanding chance of winning the NL Central.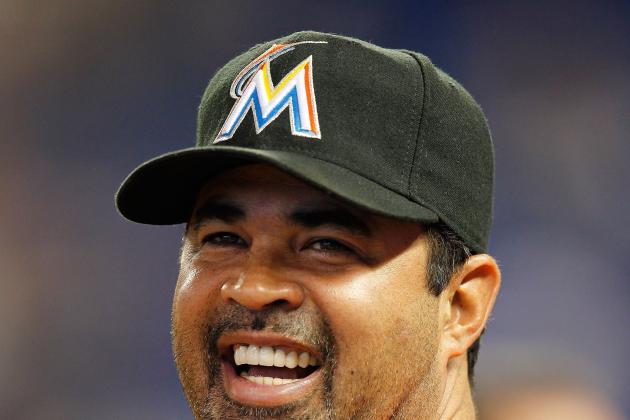 Sarah Glenn/Getty Images

The Miami Marlins started the season amid controversy resulting from Ozzie Guillen's Fidel Castro comments.
Between that controversy and poor play on the field resulting in an 8-14 record, the Marlins have since gone 20-8, and look like a legitimate playoff contender.
Giancarlo Stanton has been a stud, and it looks like he'll be the player to lead the new Miami franchise into its future.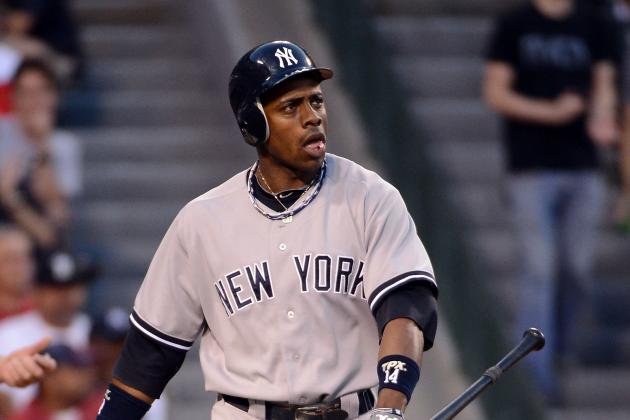 Harry How/Getty Images

The Bombers continue to sport one of the best offensive lineups in baseball, with Curtis Granderson continuing his stellar play into 2012.
New York has struggled to find quality starting pitching thus far, though, and will likely make a play before the trade deadline to bring in a big arm.
This team is up in the air as of now.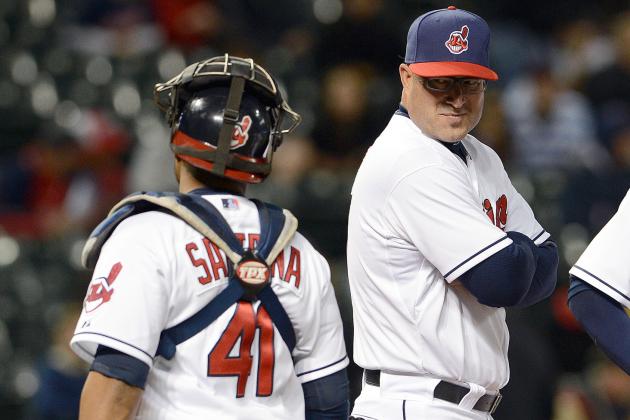 Jason Miller/Getty Images

Cleveland has fallen out of first place after being on top of their division through the first quarter for the second straight year.
A young offense has been a bright spot for the Indians, but if the team cannot find more consistency in the starting pitching, the Tribe'll spend another September going home early.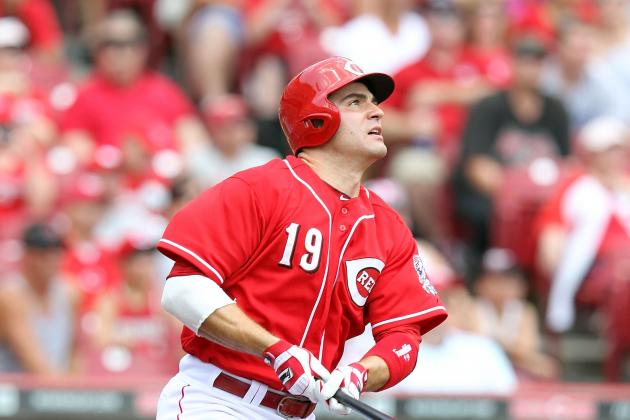 Andy Lyons/Getty Images

The small-market Reds just invested $225 million in superstar first baseman Joey Votto, and he has yet to disappoint this season.
The Reds currently sit atop the NL Central and have an above-average pitching rotation led by Johnny Cueto.
Expect the Reds to be in the playoff race all season long.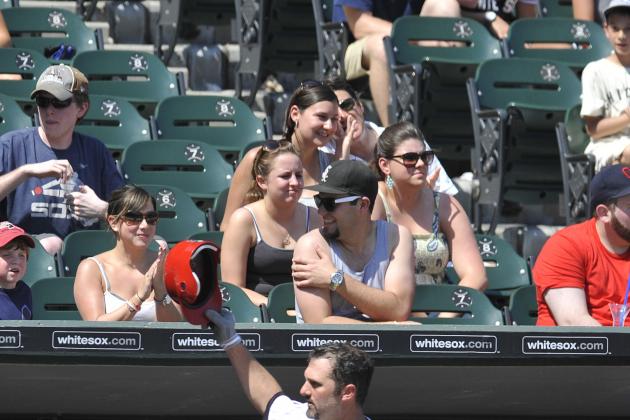 David Banks/Getty Images

The White Sox have been one of the hottest teams in baseball of late, winning their last seven straight.
Paul Konerko continues to tap into the fountain of youth, batting .386 through the team's first 50 games.
Chicago has taken over first place in the AL Central and continues to play well, even with a couple bad starts from ace Jake Peavy.
Chicago is a serious contender this year.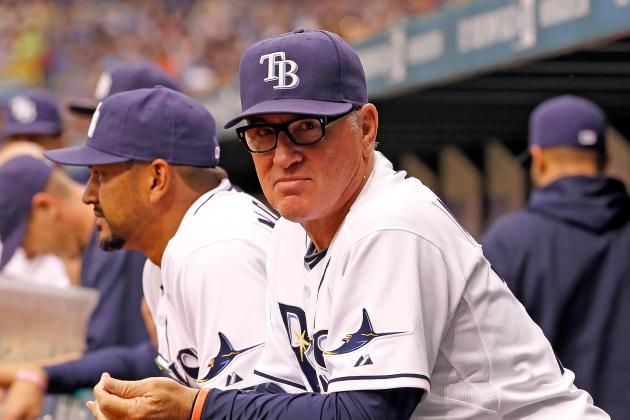 J. Meric/Getty Images

Tampa Bay is tied with the Baltimore Orioles for first place in the AL East.
The Rays' offense has been very solid and the pitching rotation has been great, led by David Price, who is back to his All Star ways.
Tampa Bay looks to return to the postseason for the second straight year and compete for a division title.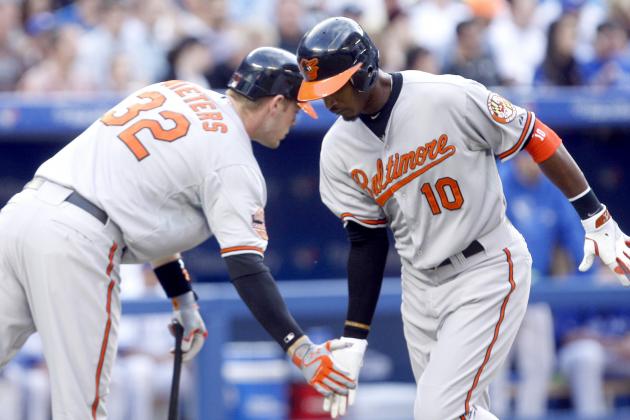 Abelimages/Getty Images

The Orioles are on a four-game losing skid, but are still tied for first place in the AL East.
Adam Jones has been well worth his recent contract extension, batting .316 along with 16 home runs.
This is not your typical Orioles team, so expect them to compete with and possibly steal a playoff spot from perennial playoff teams Boston and New York.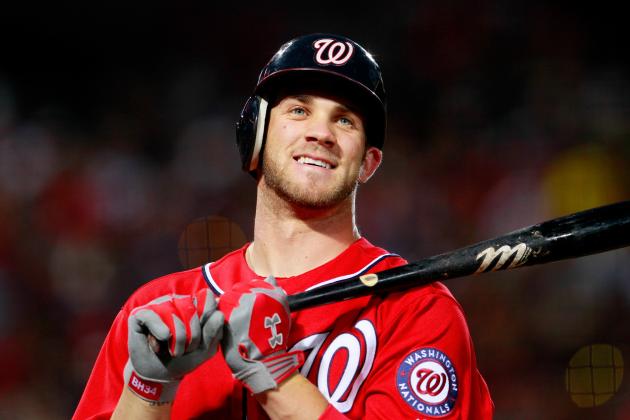 Kevin C. Cox/Getty Images

It's hard to speculate which teams will make it to the playoffs in late May, but it's a certainty that having one of the best, if not the best, pitching rotations in the majors increases your odds greatly, and that's exactly what Washington has.
The offense has been stagnant at times, but the rise of Bryce Harper will make the Nats one interesting team as the season plays out.
It wouldn't be a surprise to see the Washington Nationals earn their first playoff berth in 2012.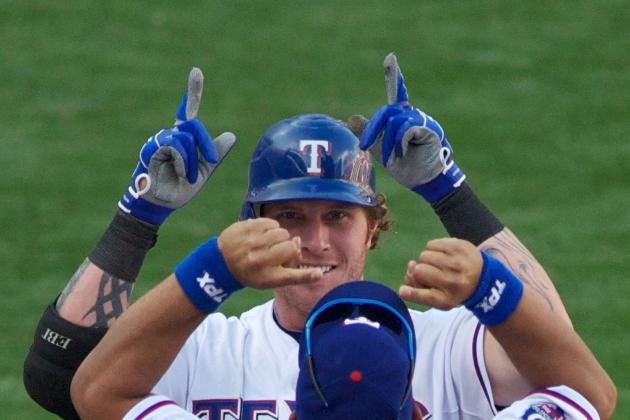 Cooper Neill/Getty Images

Just take a look at the Rangers' batting lineup, and try to say they're not the World Series favorite.
'Nuff said.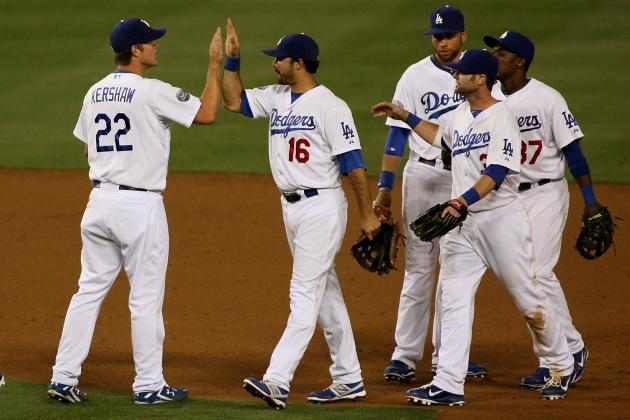 Jeff Golden/Getty Images

Los Angeles currently owns the best record in baseball, and it's with good reason.
The Dodgers have a great pitching staff led by Clayton Kershaw and an extremely dangerous hitting lineup led by Andre Ethier and the recently-returned Matt Kemp.
Los Angeles is definitely for real.