May Report Cards for MLB's Top 50 Superstars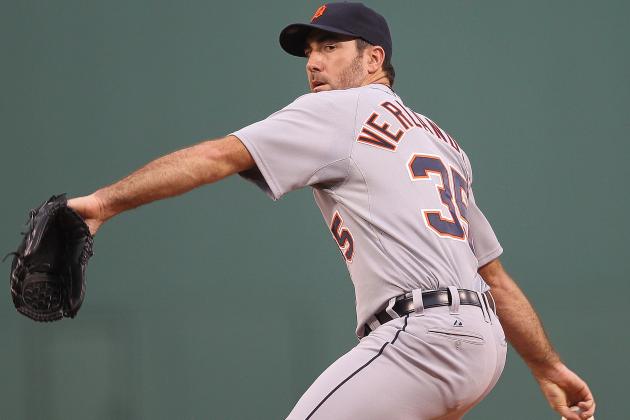 Jim Rogash/Getty Images

The best players in Major League Baseball, the superstars, are the ones we expect to be great year in and year out, and for that matter, month in and month out.
That's not always the case. Some were slow starters, while others came out of nowhere and had a great April. That month is done, though, and with the end of May upon us, it's time to look back and see how everyone did.
Here are grades for every top-50 star for May. Players who didn't play, such as Mariano Rivera and Jacoby Ellsbury, are, of course, not on the list.
Begin Slideshow

»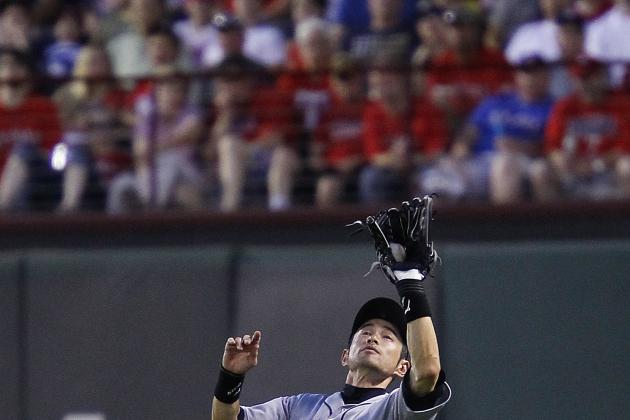 Rick Yeatts/Getty Images

It feels odd starting off this list with a guy like Ichiro, who's been so good for so long, but he's no longer the elite player he was after struggling in 2011. In 2012, he's been continuing to hit under .300.
He actually hit well in April but only hit .250 in May. With the only good parts of his stat line being two triples and five stolen bases, he's not providing the kind of help with the bat he used to.
Grade: D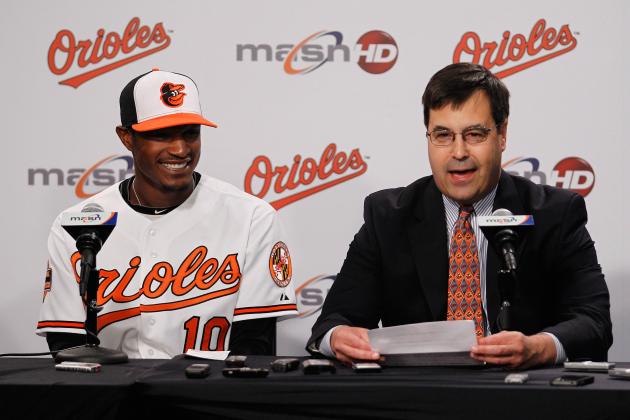 Rob Carr/Getty Images

Adam Jones has been playing lights-out baseball all season long, and now that Baltimore's playing well, he's being noticed. He also got a massive contract extension.
How did he play in May to get the extension? Well, he hit .298 with 10 home runs and 22 RBI, and he has emerged into a team leader. At 16 home runs, he's looking to break his career high before the All-Star break.
Grade: A-, only because an A for me requires a .300 average.
Jim Rogash/Getty Images

For all the problems the Boston Red Sox have had with their starting rotation, Jon Lester has been one of the best in the league the past few seasons. Even he is starting to come unraveled this year, though.
He went 2-2 with a 4.91 ERA in May, with only one great game against Seattle and most of his starts being rather mediocre. He's going to have to bounce back quickly for the Red Sox to have any shot in the AL East.
Grade: D+, C if we go by Red Sox pitching standards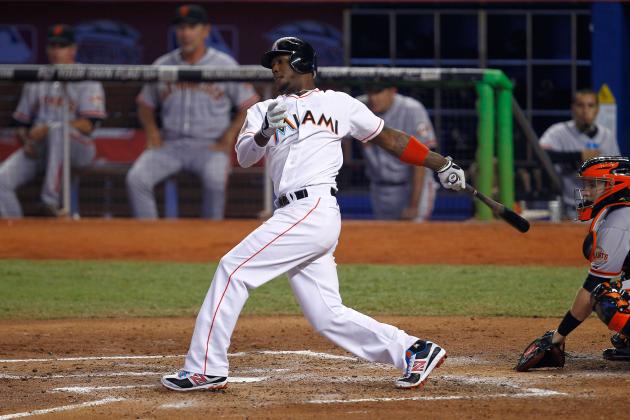 Sarah Glenn/Getty Images

After a 2011 season he would have liked to forget and the signing of Jose Reyes, Hanley Ramirez almost became a footnote despite nearly winning MVP a few years back.
After struggling in April, he came back to life in May. He hit .322 with four home runs, 20 RBI and 18 runs. He's close to stealing bases and hitting home runs like he used to, though we'll see if he can keep his average over .300.
Grade: A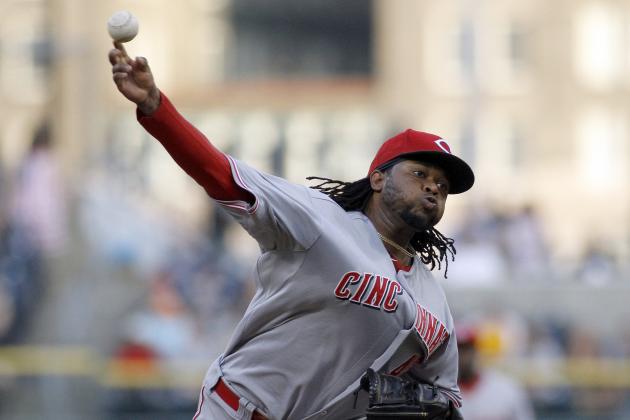 Justin K. Aller/Getty Images

For as much as the Mat Latos trade was talked about, with the Cincinnati Reds supposedly getting an ace, they probably had one all along in Johnny Cueto, who's been one of the game's more underrated talents.
He was lights out in April but went 2-3 in May with a 3.49 ERA and 24 strikeouts. Those certainly aren't bad numbers, but he had a 1.12 ERA as of May 9 and has had two poor appearances in four games since then.
Grade: B-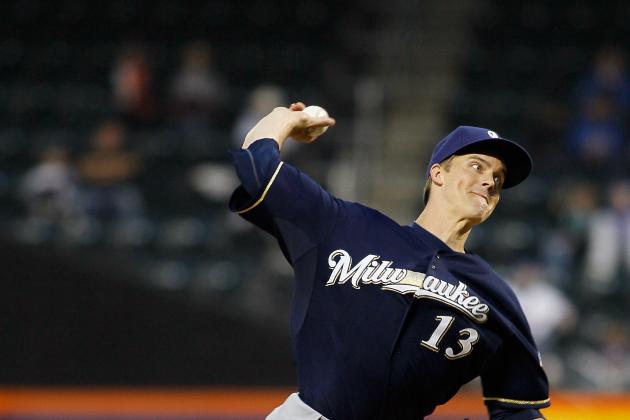 Mike Stobe/Getty Images

Unlike many on this list who are the model of consistency, Zack Greinke can be streaky. That being said, when he's on, he's one of the best in the league.
In May, he had one terrible outing but four gems, going 3-1 with a 3.06 ERA and 39 strikeouts to only seven walks. In fact, he may be the only bright spot on the Brewers' pitching staff right now.
Grade: B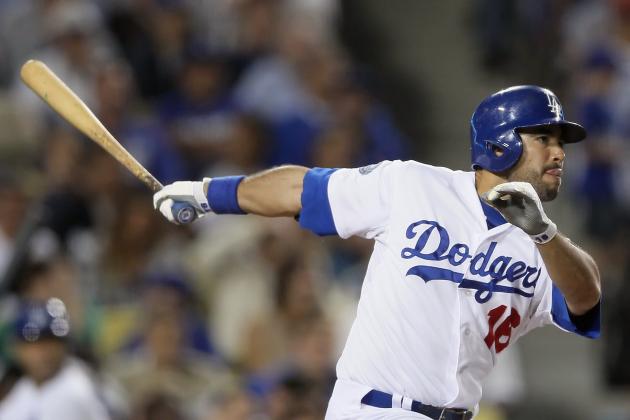 Jeff Gross/Getty Images

As elite as Matt Kemp has been for the Dodgers, Andre Ethier has been a great player offensively for the Dodgers the past couple seasons as well, even if his defense leaves something to be desired.
He broke out in May, hitting .366 with four home runs and 20 RBI. Add 11 doubles and he made up for Kemp's May struggles big time. Since his 44 RBI are tied for the league lead, he could potentially be trade bait as well.
Grade: A+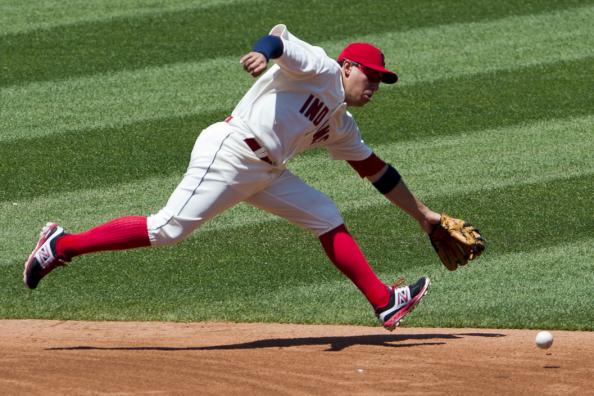 Jason Miller/Getty Images

After a career year in 2011, Asdrubal Cabrera has emerged as the leader of the Indians, a team that could use one as they somehow stay on top of the AL Central.
He hit .296 in May and had 15 walks to 11 strikeouts. His home runs and stolen bases are down, but his plate discipline has gotten far better, and I'm sure the Tribe will take an OBP of nearly .400.
Grade: B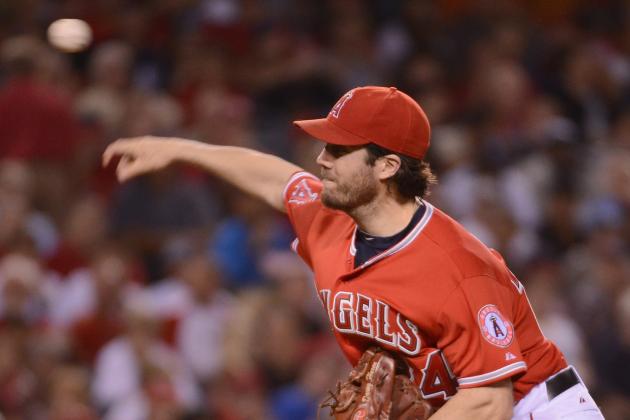 Harry How/Getty Images

Dan Haren has been rather underrated since he's been behind Jered Weaver and now C.J. Wilson. Despite that, he has been consistently good.
He's had some good and some bad starts in May. He was 2-4 with a 3.66 ERA and 36 strikeouts, but his four losses weren't that bad, especially since Los Angeles was shut out in three of those.
Grade: B-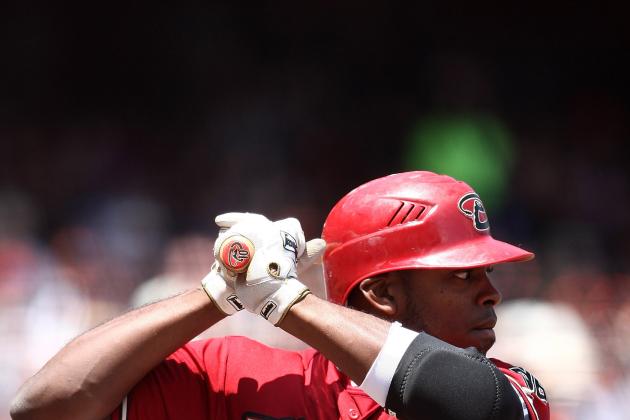 Tony Medina/Getty Images

After looking like he was going to have a breakout season at any time, Justin Upton had just that in 2011, and he was looking to carry his high, MVP-vote finish into 2012.
In May, he hasn't done too much, hitting .252 with three home runs and five stolen bases. He does have 17 runs, which is nice, but he's certainly not hitting like he did last year.
Grade: C+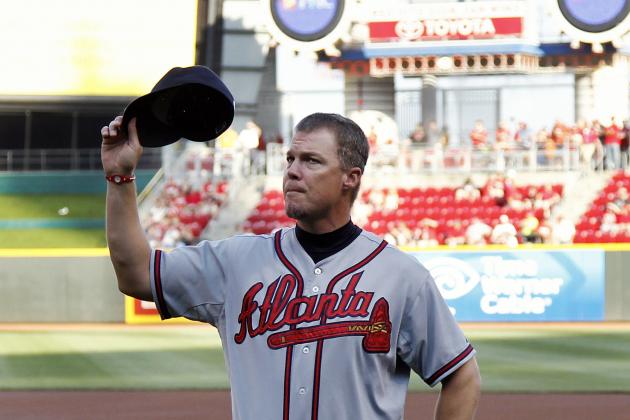 Joe Robbins/Getty Images

I don't know how, but somehow Chipper Jones seems to remain a strong force year after year, and 2012 is no exception. Even though he's not playing every day, he's still dominant.
In 14 games in May, Jones hit .365 with 12 runs scored, as well as two homers and 12 RBI. Not playing every day seems to be helping him, as he remains as dominant as ever.
Grade: A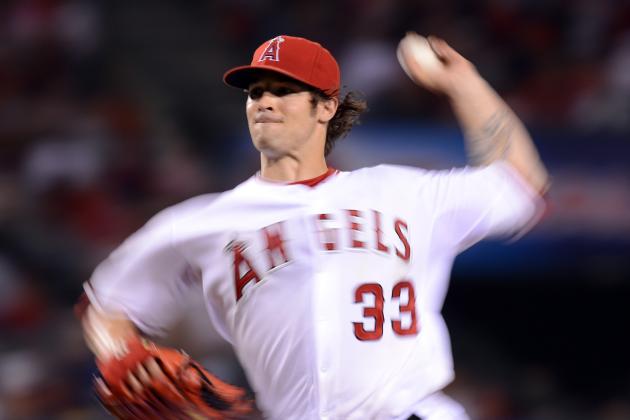 Harry How/Getty Images

C.J. Wilson, one of the Angels' two major free-agent acquisitions, was brought in to make the starting rotation that much tougher since he was great for the Rangers in two years as a starter.
In May, he went 3-2 with a 2.84 ERA, and while he had 29 K's, he had 17 walks too. He's always thrown a lot of walks, though, and at least he makes up for it with strikeouts.
Grade: B+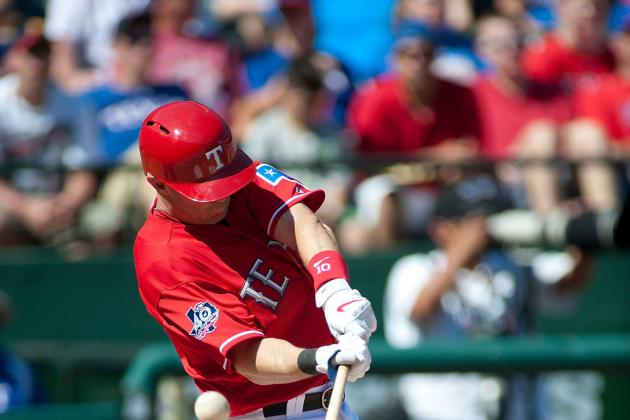 Cooper Neill/Getty Images

Michael Young has the ability to play pretty much anywhere the Rangers need him to, though he's generally the team's designated hitter. As a result, he should have some of the best hitting numbers, right?
Actually, he's done little. He hit .246 with a home run and nine RBI in May. He had 14 runs, but after a great April, he's slowly falling back into mediocrity, and that's not something the Rangers can afford.
Grade: C-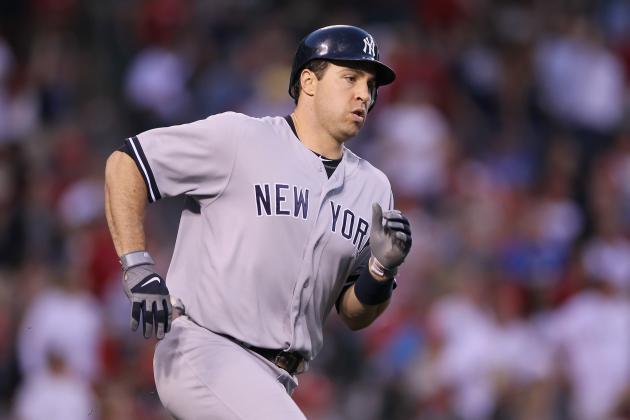 Jeff Gross/Getty Images

Mark Teixeira has been notorious as a slow starter for the Yankees in previous seasons, and sure enough he was hitting .244 at the end of April.
Needless to say, he improved in May, hitting .269 with six home runs, 16 runs and 18 RBI. His numbers in May looked a lot more like ones you would expect from him over the course of a season, even if he probably won't hit 35 HR this year.
Grade: B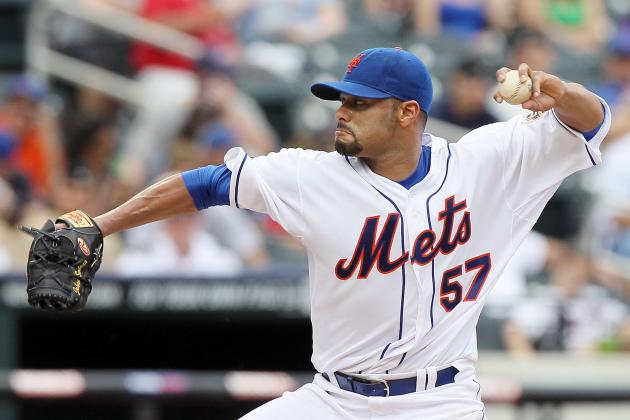 Jim McIsaac/Getty Images

After missing the 2011 season, the big question for the Mets was whether Johan Santana would be dominant again. Two months into the season, it looks like he is as great as ever.
He was 2-0 with a 3.09 ERA in May and had 31 K's to only five walks. His last outing against the Padres was a complete-game shutout, and he would certainly have a better record if the bullpen wasn't still an issue.
Grade: B+. If you're not big on ERA, you can make this an A-.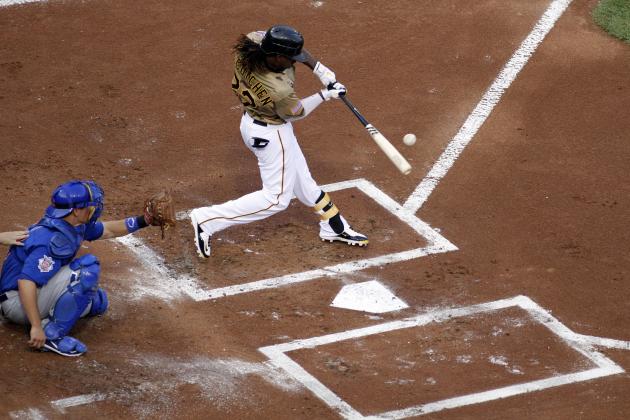 Justin K. Aller/Getty Images

The Pittsburgh Pirates finally have something to be excited about these days, as Andrew McCutchen has turned into an exciting player to watch, not to mention one of the better center fielders in the league.
His May stat line looks like something from a veteran power hitter. He hit .360 with eight home runs, 18 RBI, five stolen bases and 16 runs scored.
He should be able to keep the Pirates over .500 if he keeps hitting like that, though it would be nice if one other Pirate could hit.
Grade: A+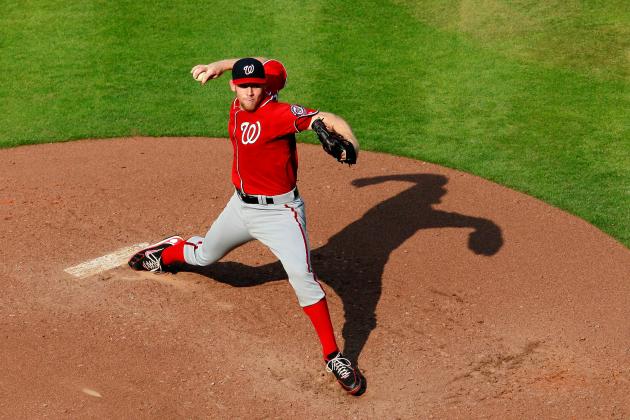 Kevin C. Cox/Getty Images

Is it too early to be putting Stephen Strasburg on a list like this? I actually don't think it is. He's been dominant since he entered the league, and he should be for a long time.
He was dominant in April but wasn't as great in May. He went 3-1 but had an ERA of 4.50. He had 36 strikeouts and still performed well; his ERA is just inflated a bit because Nationals management is afraid to let him pitch much, so he only goes five or six innings.
Grade: C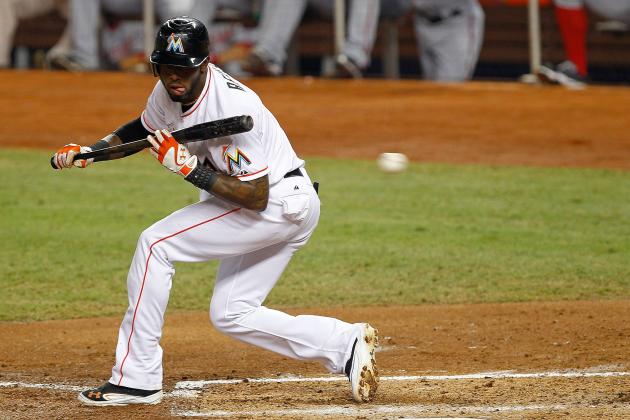 Mike Ehrmann/Getty Images

One of the marquee free-agent signings of the 2011 offseason, Jose Reyes was slow to start for the Miami Marlins, and as a result there was a lot of concern.
He has at least bounced back somewhat in May, hitting .297 with 11 stolen bases, along with 16 walks to seven strikeouts. They aren't like his 2011 numbers, but anyone waiting for that is going to be waiting a very long time.
Grade: B+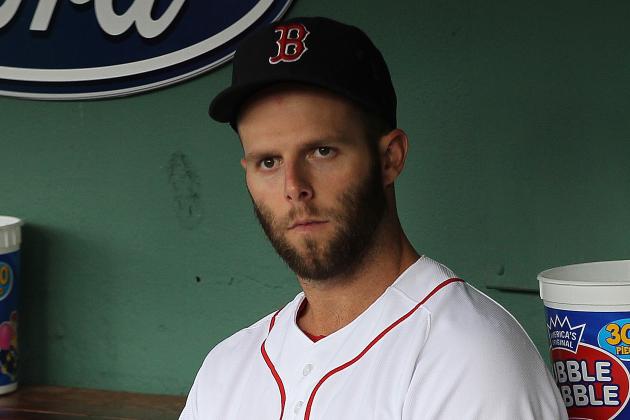 Jim Rogash/Getty Images

Dustin Pedroia is someone who provides a great well-rounded game to a team, so in situations like this in a vacuum, he is actually tough to rate.
He hit .290 in May and had 14 RBI and 15 runs, but his other stats are lackluster, with only two home runs and one stolen base. He's certainly not playing bad, but he's had far better performances in his career, especially last year's.
Grade: B-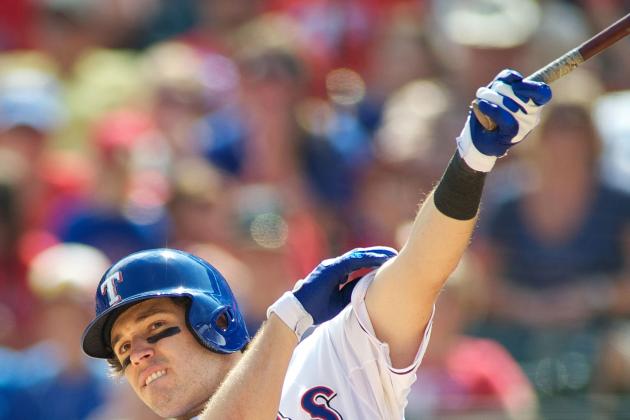 Cooper Neill/Getty Images

The Texas Rangers have such a potent lineup that Ian Kinsler is practically a footnote, even if his stats are nearly as good as the top guys. Did his big-time numbers continue this past May?
He had a nice April but was just okay in May, hitting .269 with one homer, 10 doubles and 11 RBI. The five stolen bases helped, and he leads the league in runs scored, but he's not at the level he was last year.
Grade: C+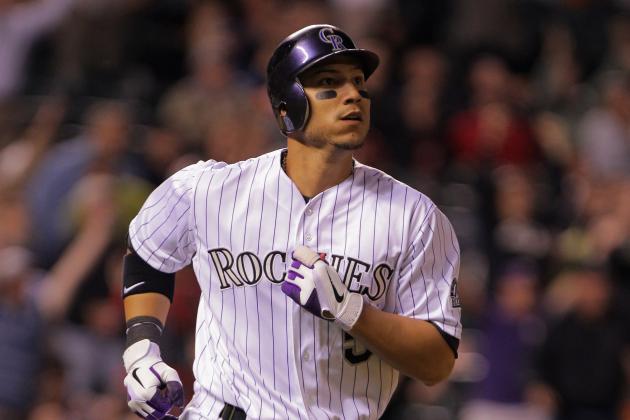 Doug Pensinger/Getty Images

Perhaps it's because he plays in Coors Field, but Carlos Gonzalez has established himself as one of baseball's underrated greats and has been hitting well the past few seasons.
This past month, Gonzalez hit .351 with 10 home runs and 26 RBI, as well as 26 runs scored. His doubles shot up to 11 in May as well, so it looks like he could be back in the MVP race soon enough.
Grade: A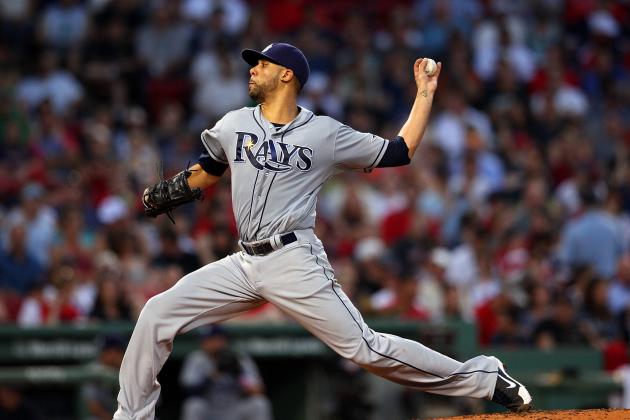 Gail Oskin/Getty Images

David Price has been the cornerstone of the Tampa Bay Rays rotation, and with his abilities, it's easy to see why. He also has a great April and looked to follow that up with a great May.
Despite going 2-2, he had an ERA of 2.75 and 34 strikeouts. A loss against the Yankees was the only iffy outing, and he still went seven innings in that. As long as he can keep his walks down, he should be in Cy Young discussion.
Grade: A-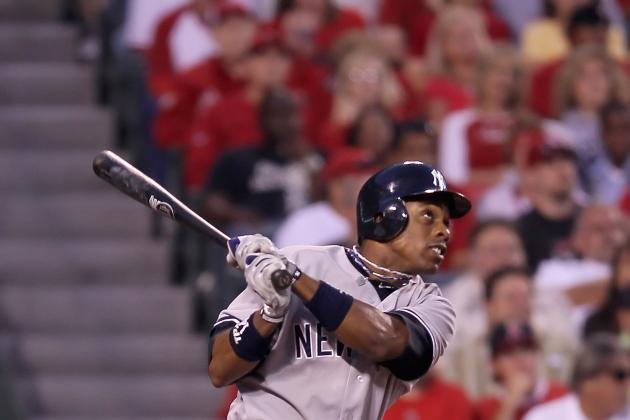 Jeff Gross/Getty Images

Curtis Granderson has been the power bat the Yankees have needed for the past two seasons, and after an iffy 2010, he was dominant in 2011. Has that continued this year?
So far it has, as he's near the top of the league in home runs with 16. In May, he had eight home runs. Interestingly, though, he only had 13 RBI and a .257 average. To get near an A on here, you need to do more than just hit home runs.
Grade: B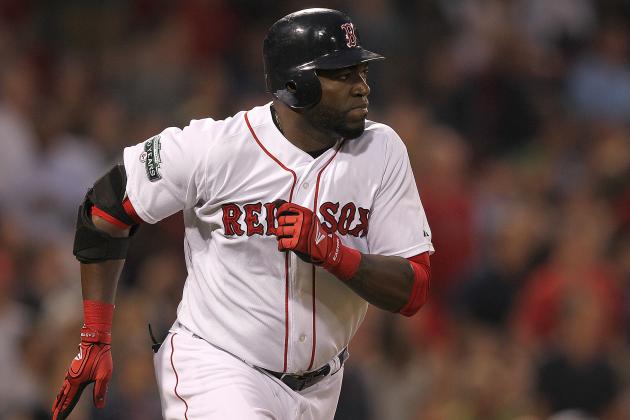 Jim Rogash/Getty Images

David Ortiz has always been the guy who could crush the ball for the Red Sox, and this year has been no exception. Unlike many who struggled in April and were great in May, Ortiz is one of the few on the list who had a great April but an unimpressive May.
He did have six home runs and 15 RBI but only hit .250, a far cry from .405 in April. He had nine doubles, and his 18 total is second in the AL, but after the April he had, his stats look a lot more disappointing.
Grade: B-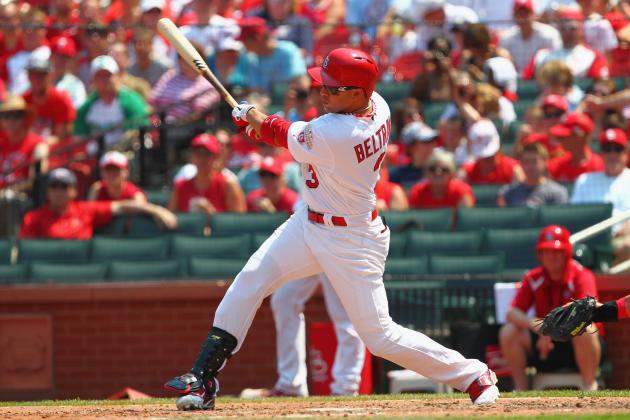 Dilip Vishwanat/Getty Images

Carlos Beltran was the Cardinals' answer for replacing Albert Pujols, or at least the best they could find. Beltran had a nice April, but it wasn't until this past May that he made the Cardinals forget about Pujols.
He hit .326 with 10 home runs and, on top of that, managed 31 RBI. His 15 home runs lead the league, and he's playing like he has something to prove, and perhaps he does since he has the reputation of not being able to keep it going for 162 games.
Grade: A+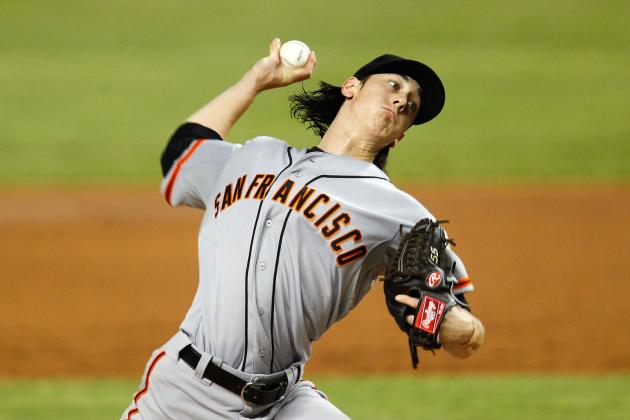 Sarah Glenn/Getty Images

As you might expect, most of the players in the top half of the list will have high grades, given that they are great players who can perform well month to month. That's not the case for Tim Lincecum.
I'm not sure what's wrong, but he had an awful April, and his May was just as bad. He went 0-4 with a 5.88 ERA, and while he had 35 strikeouts, he had 21 walks too.
In his only decent outing (one earned run against Arizona), he allowed five walks, so even when he's not bad, he struggles.
Grade: F. Standards are high here, and Lincecum has to bounce back quickly.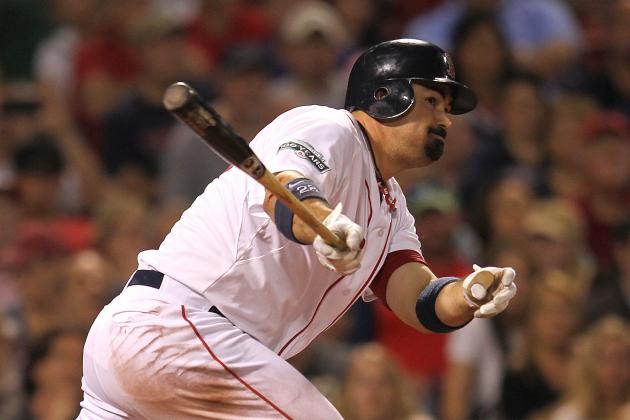 Jim Rogash/Getty Images

During his time with the San Diego Padres, and during his first season with the Boston Red Sox, Adrian Gonzalez became a top talent, and he has been a great first baseman. In 2012 so far, however, he hasn't quite been himself.
Gonzalez hit .265 with two home runs and 12 RBI in May, along with 15 runs and 13 doubles. The latter two numbers are nice, but he's put up much better numbers than these in the past. Either an OK batting average or home run total is fine, but iffy numbers on both is concerning.
Grade: C+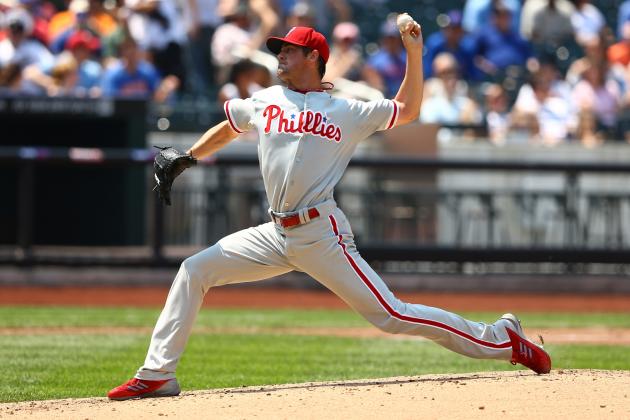 Al Bello/Getty Images

The two top Phillies pitchers, Roy Halladay and Cliff Lee, have had nice Mays, but nothing spectacular. Cole Hamels, on the other hand, seems to know this is a contract year for him, as he's been pitching like it.
In May, he went 5-0 with a 2.25 ERA and 42 strikeouts. Even in his only iffy outing, allowing four runs against the Mets, he still went eight innings and limited his walks.
Grade: A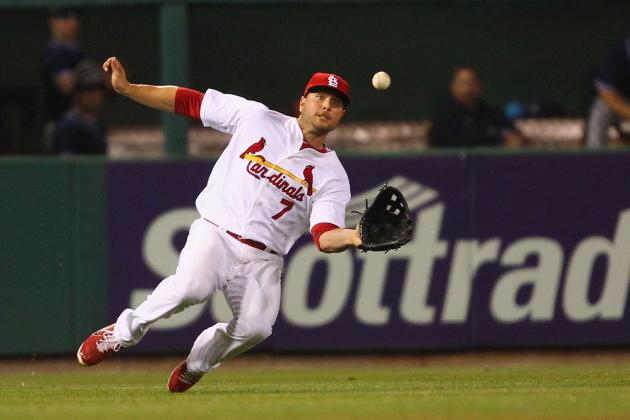 Dilip Vishwanat/Getty Images

With the departure of Albert Pujols, Matt Holliday had to take over as the leader of the team. However, he struggled big-time in April.
Luckily, he came back with a vengeance in May, hitting .340 with six home runs and 21 RBI. It brings his average back up to .281 on the year, and he seems back to the great player he's been in the past.
Grade: A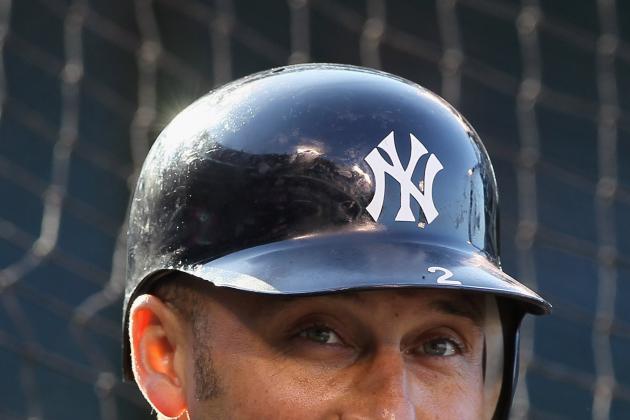 Jeff Gross/Getty Images

Derek Jeter looked like he was edging his way out of top-50 lists heading into the 2012 season, but his April was so amazing that I have to keep him rather high heading into May, so he gets to stay up here.
As for his May performance, it was back down to earth. He hit .293 with five runs batted in. His 71 hits still lead the league, and he's still hitting the ball very well, even if he wasn't going to stay as high as he was in April.
Grade: B-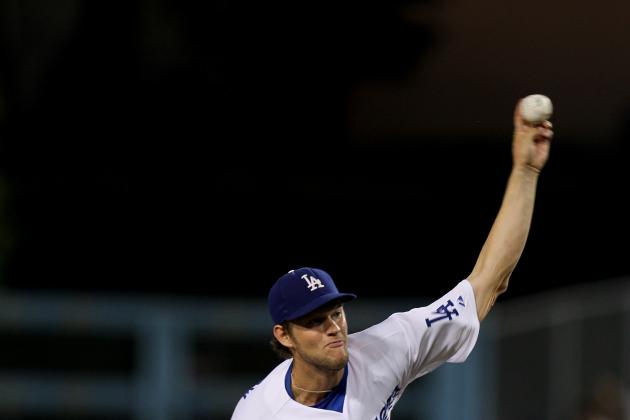 Stephen Dunn/Getty Images

Clayton Kershaw was the breakout performer last year, winning the pitching Triple Crown and the NL Cy Young award. Was he able to carry that into 2012?
He did so in April as well as May. He only went 2-3 in five starts but didn't allow a run in his two victories. He finished May with 36 strikeouts and a 2.86 ERA.
He had two iffy performances, so he wasn't as dominant as in April, but he remains a Cy front-runner yet again.
Grade: B+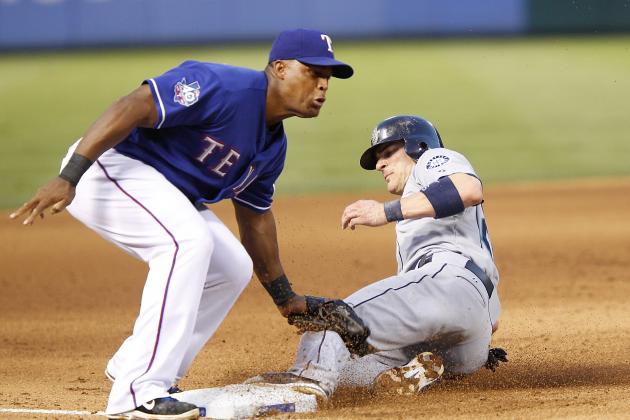 Rick Yeatts/Getty Images

The Texas Rangers signed Adrian Beltre long-term after 2010, and they were hoping he wouldn't be a contract-year player. Instead, he was great again in 2011 and is doing the same so far in 2012.
After a great April, he hit .317 with six homers and 21 RBI in May. The only weakness is that he only walked three times in May total and seven this year.
That's poor plate discipline, but luckily, he's hitting the ball well enough where that's not an issue.
Grade: A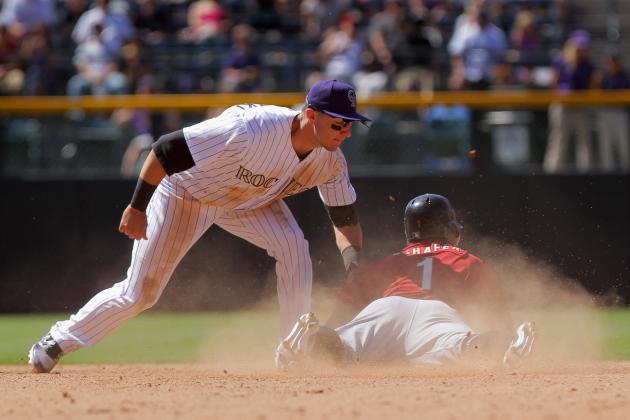 Doug Pensinger/Getty Images

Troy Tulowitzki's shockingly bad defense was a big topic this past April since he seemed to have a great deal of trouble with the ball. He has since rebounded, but has his offense been good enough to overcome the bad start?
In May, he hit .292 with five home runs and 14 RBI and had 12 walks to nine strikeouts. He's not hitting at an elite level necessarily, but he's going a very good job, and he should be able to be a bright spot for the struggling Rockies.
Grade: B-. He was just placed on the 15-day DL, which is bad for the Rockies since Tulo was back in the swing of things.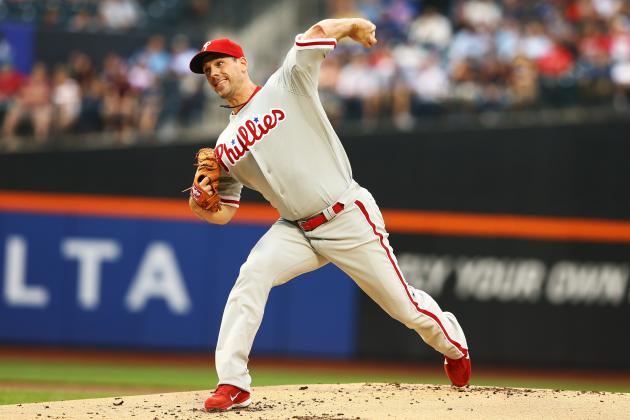 Al Bello/Getty Images

Cliff Lee as emerged as an ace despite playing behind Roy Halladay and has been a force for the Phillies since they acquired him. Did he lose a step after missing a bit of playing time in April?
To an extent, he did. He went 0-1 with a 3.71 ERA but has just eight walks to 36 strikeouts, and he's had at least six strikeouts in all but one appearance back in April. He's pitching better than his ERA would indicate, which is merely solid.
Grade: B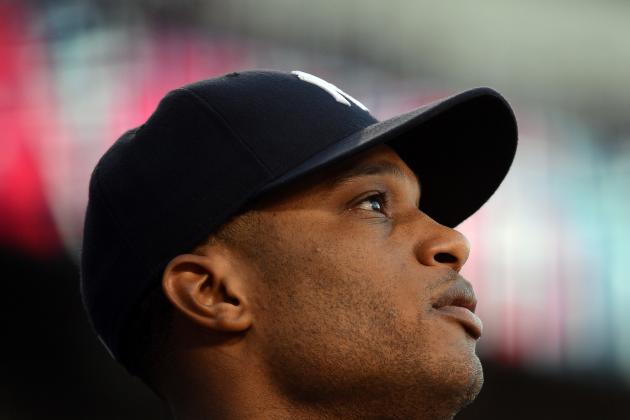 Harry How/Getty Images

Robinson Cano had a mostly quiet April after establishing himself of late as the next great Yankee. As a result, May was looking to be a bounce-back month power-wise.
He did just that, hitting .312 with seven home runs and 19 RBI. He hit 11 doubles as well, and his 19 lead the league. It's not quite as amazing as some performances on this list, but it's way better than how he did in April.
Grade: A-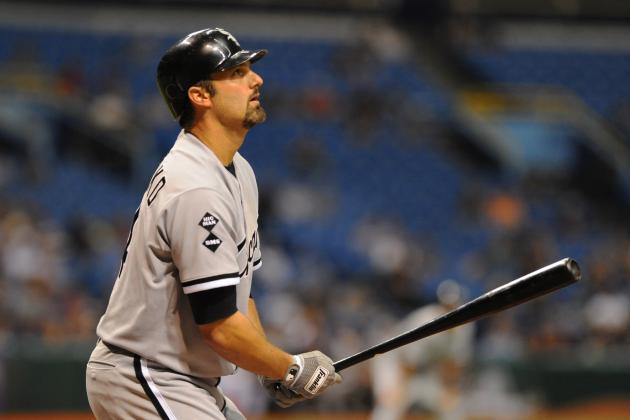 Al Messerschmidt/Getty Images

Paul Konerko has been one of the best bats in the case for many years but seems to remain rather underrated. That should change this year, especially with the year he's been having.
Konerko hit .379 in May with six homers and 18 RBI, and when you combine that with an amazing April, he's having an MVP-type year for the surging White Sox. If he can keep it up, he'll remain in MVP discussion.
Grade: A+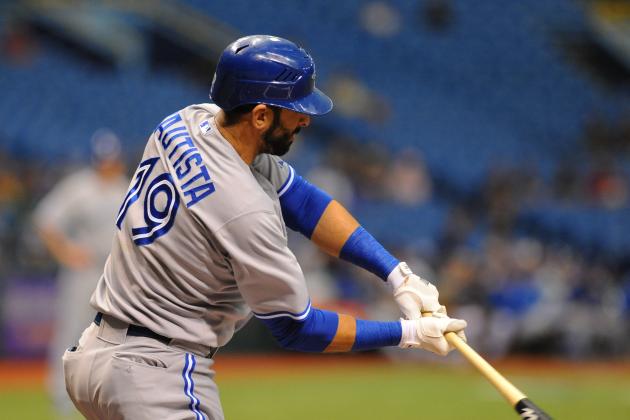 Al Messerschmidt/Getty Images

Jose Bautista came out of nowhere in 2010 to become a feared power hitter and has been one of the best sluggers in the game the past two seasons. Somehow, though, he stunk in April.
As for May, he mostly bounced back. He hit .257 and struck out way more than walked (24 to 13), but he hit nine home runs and had 22 RBI.
It's still far from where he was last year, but at least he's crushing the ball again.
Grade: B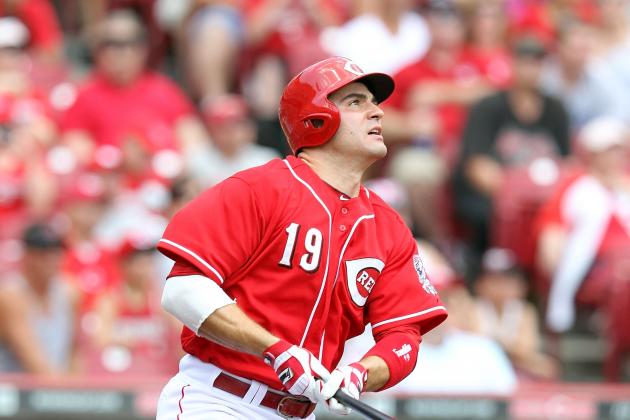 Andy Lyons/Getty Images

The 2010 NL MVP finally got that massive contract this season, and normally when that happens, players seem to dip a bit stat-wise. Suffice to say, that could not be further from the truth for Votto.
In May, Votto's hitting .355 with six home runs, 14 RBI, 23 walks and an OBP of nearly .500. He's the reason the Reds are in first, and while David Wright and Matt Kemp are getting the early MVP nods, Votto should definitely be in that discussion.
Grade: A+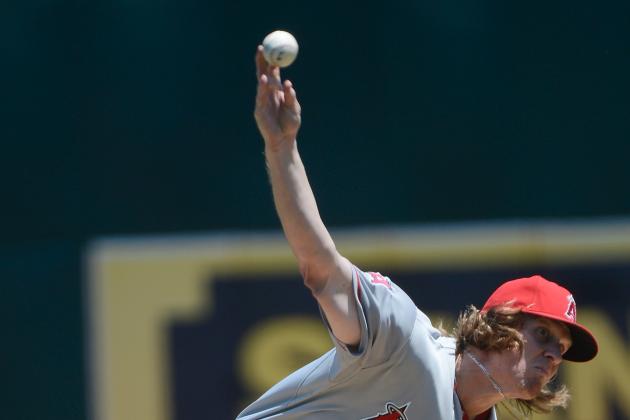 Thearon W. Henderson/Getty Images

Everyone knew of Justin Verlander's dominance last year, but the second-place Cy Young finisher, Jered Weaver, has been just as effective. In April he was great, having three scoreless performances in five starts.
As for May, he started off with a no-hitter but also had a terrible match against Texas. He had three other very good performances, and he ended with a 3-1 record and 3.24 ERA for May with nine walks and 21 strikeouts.
Grade: B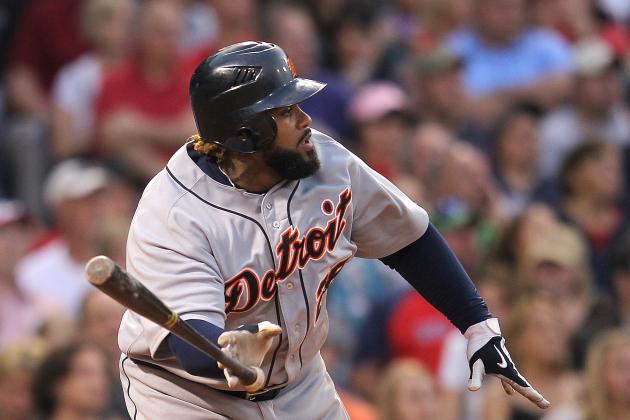 Jim Rogash/Getty Images

Prince Fielder was a huge signing this past free agency for the Detroit Tigers. They spent a ridiculous amount of money in hopes that he and Miguel Cabrera would be dominant.
Fielder got off to a bit of a slow start, but in May he hit .330 with five home runs and 22 RBI. He and Cabrera both had such great Mays that it's a surprise the Tigers are struggling as much as they are.
Grade: A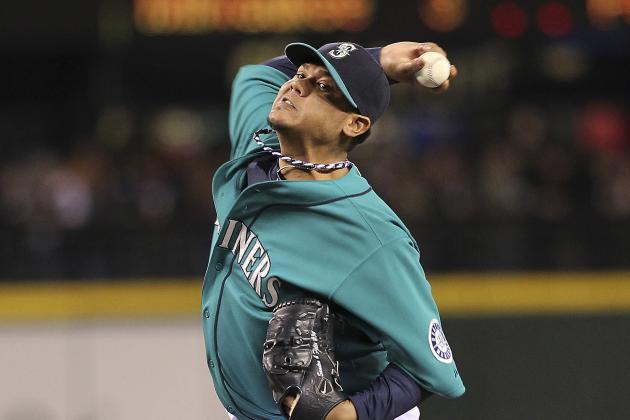 Otto Greule Jr/Getty Images

King Felix has proven the past couple seasons that you can't just look at win-loss records for a pitcher, as they can still be dominant, like he was in April. Was that the case in May?
After a gem against Minnesota, he struggled. He went 2-3 with a 4.45 ERA, and while he did face the Yankees and Rangers and had 33 strikeouts to 10 walks, there's no excuse for the terrible Indians outing.
Grade: C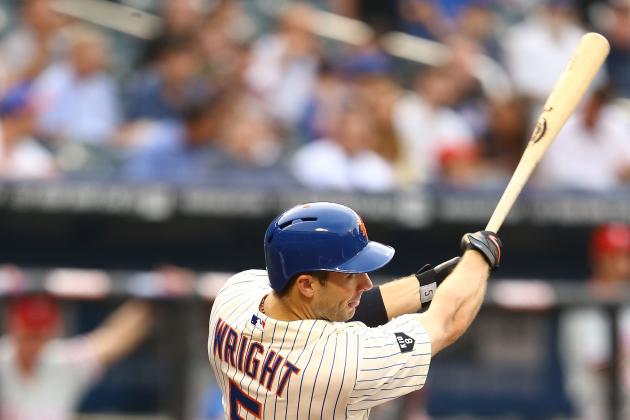 Al Bello/Getty Images

David Wright was a perennial All-Star before falling apart in 2011, but to say he's bounced back is an understatement, as he put up MVP-type numbers in April.
As for May, he had a .347 average with 16 RBI, 16 walks and two homers, and he is on pace for more walks than strikeouts so far this season.
My only nit to pick is that his home runs are down with only five so far, but I think the Mets would prefer the .365 average he has right now.
Grade: A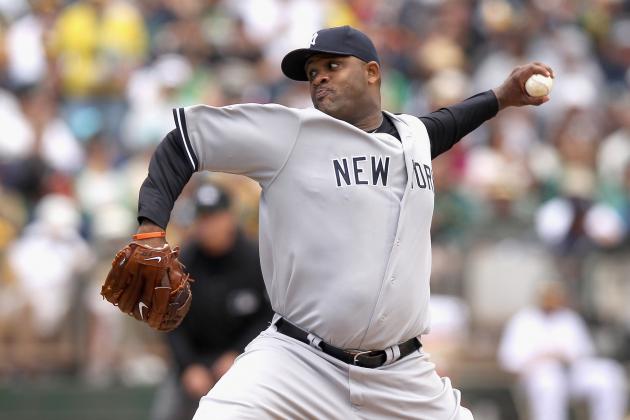 Ezra Shaw/Getty Images

Since joining the Yankees, CC Sabathia has consistently been one of the top pitchers in the league, and though he's not winning the Cy Young, he's in the discussion each year.
Despite going 3-0, he had just an OK April. He went 3-2 in May but had an ERA of 2.75 and 31 strikeouts and didn't have any really bad outings; the worst was a six-inning, four-run affair against Baltimore.
Grade: A-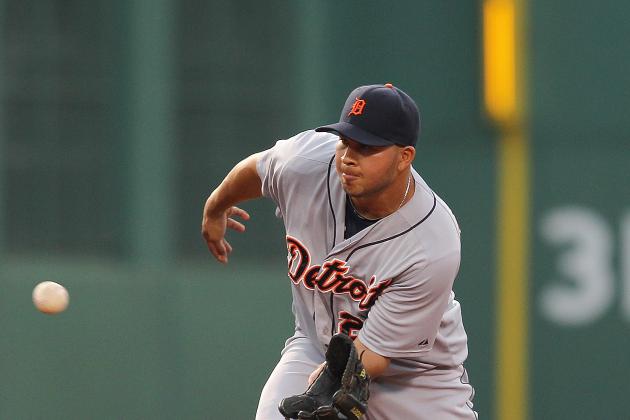 Jim Rogash/Getty Images

Miguel Cabrera had to deal with moving to third base for the 2012 season, but it shouldn't have had any effect on his hitting. Sure enough, it did not, as he remains a force in the AL.
He only had two home runs in May, but a .331 average and 22 RBI make up for it. His 42 RBI are second in the AL, and given the power in the Tigers lineup, he should be able to put up MVP-caliber numbers yet again since he has so far.
Grade: A-, mainly because I gave Fielder an A and he had better numbers.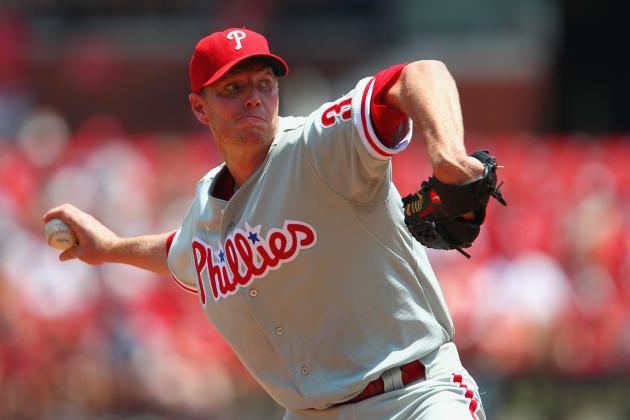 Dilip Vishwanat/Getty Images

Roy Halladay has always been one of the most consistent pitchers over the past several seasons. In fact, he's one of the last pitchers I would expect to have a bad month.
Well, that's what happened with him. After a great April, he went 1-3 in May. His K/BB ratio is great, with 32 strikeouts to only four walks, but that's where the pros end.
His ERA was 6.11, and batters hit .312 off him, and it was against teams like the Padres and Cubs; a good outing against the former keeps him from having an F.
Grade: D-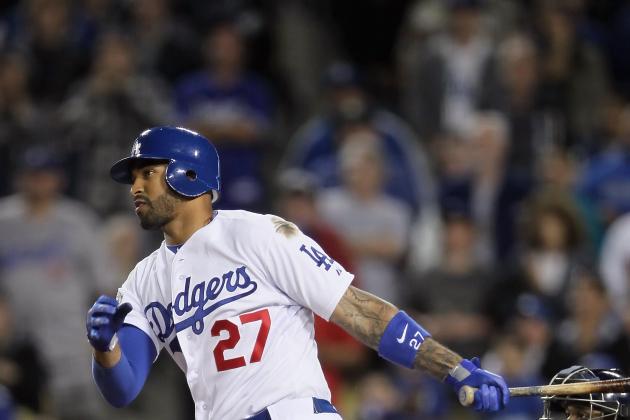 Jeff Gross/Getty Images

Already a top-five star, if Matt Kemp continues to play this way, he can vault into the top three before long. After an April any star would love to have, how did he do in May?
Missing half the month hurt him big time, as he only hit .216 in 13 games without a home run. His April was so incredible that he's still high on the Triple Crown rankings, so hopefully it wasn't a flash in the pan like Andre Ethier's .392 start in 2010 was.
I went easy on his grade a bit due to his injury, and he's lucky I did; he was close to an F for May after an A+ April.
Grade: D. Hopefully he'll bounce back after the DL stint that just started.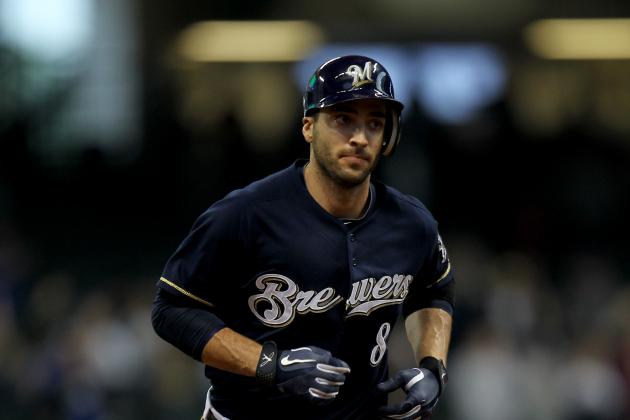 Mike McGinnis/Getty Images

After the turmoil that Ryan Braun had to deal with this past offseason, I would have entirely understood a slow start. He was hitting .263 on April 29 before breaking out the next day, and he carried April 30's three-HR performance into May.
In May, Braun hit .323 with seven home runs and 19 RBI, with a K/BB ratio of about one. Clearly, any rust he's had is gone, and despite the Brewers falling apart, he's able to continue providing MVP-caliber performances.
Grade: A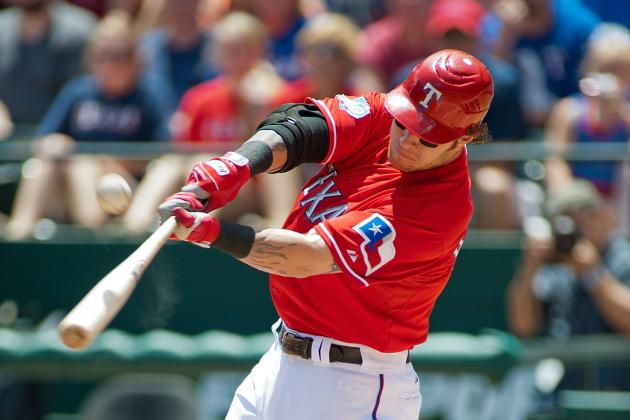 Cooper Neill/Getty Images

On May 8, Josh Hamilton hit four home runs in a game. That should be enough to get a top grade on the list, but how did he do the rest of May after becoming MVP front-runner in April?
He hit .344 to go with 12 home runs, 32 RBI and 12 walks. His average took a slight hit, but he was even more dominant clearing the fences. If he can stay the course and hit .350 with 50 HR this year, that's an all-time season right there.
Grade: A+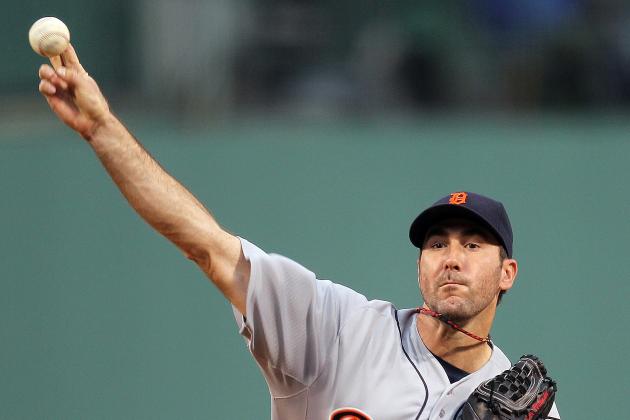 Jim Rogash/Getty Images

The more I watch Justin Verlander, the more I'm convinced that he's the best pitcher in the game today. Even when he has a bad outing, it still looks good on the stat sheet and keeps the Detroit Tigers in the game.
In six May outings, he only had one poor (for him) game against Boston, allowing five runs in six innings. Despite a 3-2 May record, he had 47 K's to eight walks and a 2.66 ERA; his gem against Pittsburgh in particular showed him at his best.
Grade: A-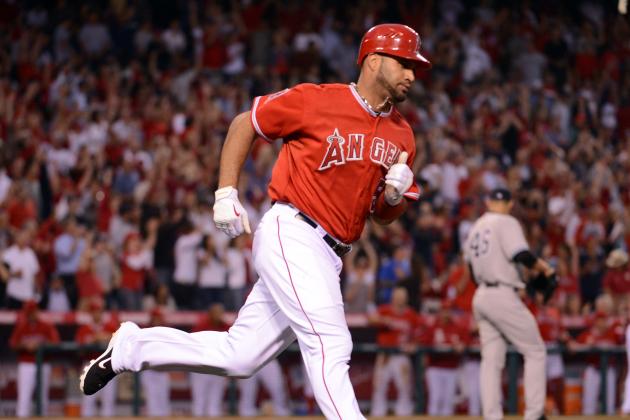 Harry How/Getty Images

After being a no-brainer for an F grade in April, it's a lot harder for me to keep Albert Pujols in this spot, even though I think he's the best in the game and has been for the past decade.
In May, he has hit .263 with eight home runs and 24 RBI. His batting average still needs to get back up, but he's a lot closer to the Pujols of old, and he can still go 40/100 yet again if he keeps hitting like he did in May.
Grade: B