College Football: 10 Greatest Defenses in the BCS Era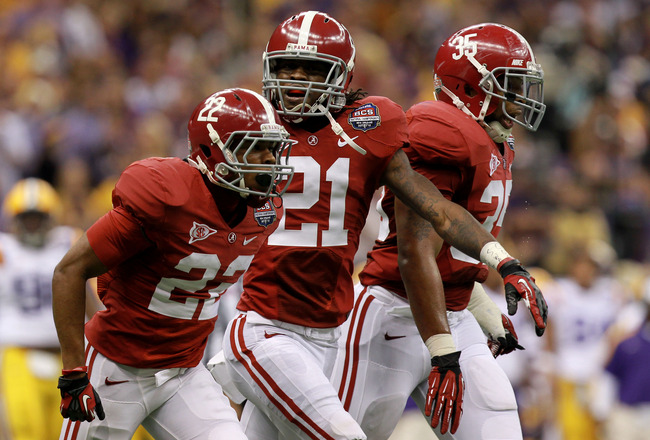 Ronald Martinez/Getty Images
Great defenses win championships, and these are the best of the best.
Alabama gave us quite a show of defensive dominance in the 2011 BCS National Championship Game, but where does this defense fit in history? After all, the Crimson Tide doesn't have a monopoly on great defenses. The entire SEC is a difficult defensive league, and believe it or not SEC fans, some teams outside of the Southeast Conference know how to play defense.
Gasp!
So, who can claim the best defenses of the BCS era? Read on.
2007 Ohio State Buckeyes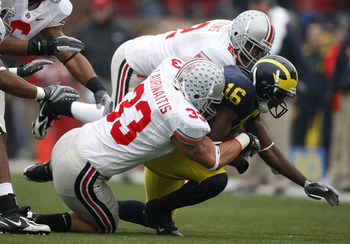 Gregory Shamus/Getty Images
Ohio State was the team that everyone thought would win the national title as 2007 wore on. The Buckeye defense has a hard nut to crack as they held seven teams to a touchdown or less.
But LSU found a way to break that defense as they scored 38 points on the Ohio State in the BCS Championship Game. That moved Ohio State's average to 12.8 points per game, but the Buckeyes did play great defense this year.
2010 TCU Horned Frogs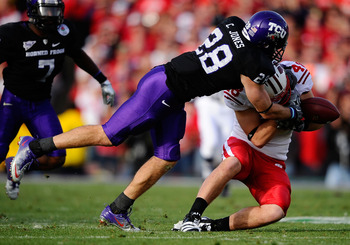 Kevork Djansezian/Getty Images
It's not everyday that a non-AQ can play for and win the Rose Bowl. In fact, TCU stands alone in college football history to pull off that remarkable feat.
Gary Patterson is one of the greatest defensive minds in college football. This squad led the nation in scoring defense with 12.0 points per game, plus the Horned Frogs gave up an average of only 228.5 yards per game.
2006 Virginia Tech Hookies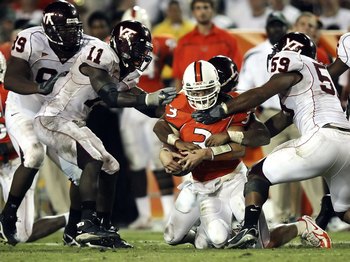 Doug Benc/Getty Images
If it weren't for the Hokies poor defensive showing against Georgia in the Chick-fil-A Bowl, Virginia Tech would have had one of those rare years in which a teams gives up less than 10 points per game. The Bulldogs dropped 31 points on Virginia Tech, and that pushed their average up to 11.0 in scoring defense.
However, the Hokies did shut out four teams that year, including Northwestern, Duke, Kent State and Virginia.
Not the most difficult teams to blank, but impressive nonetheless.
2009 Alabama Crimson Tide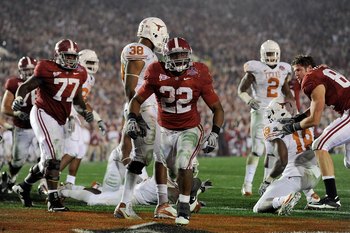 Kevork Djansezian/Getty Images
One of the reasons why Nick Saban keeps on winning national championships is because he puts together fantastic defenses.
Virginia Tech dropped 24 on the Crimson Tide the first game of the season, but that would be the most anyone scored on Alabama that year. They held six opponents to a touchdown or less and averaged 11.7 points per game in scoring defense.
And remember Colt McCoy? Alabama took him out of commission in the first quarter.
2011 LSU Tigers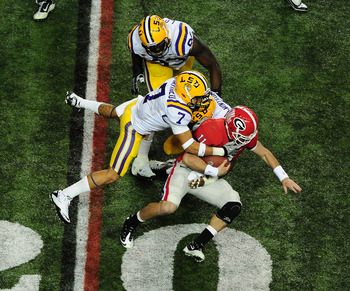 Scott Cunningham/Getty Images
Although LSU came up woefully short in the BCS National Championship Game against Alabama, the Tigers played lights out defense all year against some impressive offenses, including the likes of Oregon and West Virginia.
The Tigers held their opponents to 11.3 points and 261.5 yards per game despite their difficult schedule. And given how many defenders are returning next season, the 2012 LSU squad could quite possibly end up on a list like this next year.
2009 Nebraska Cornhuskers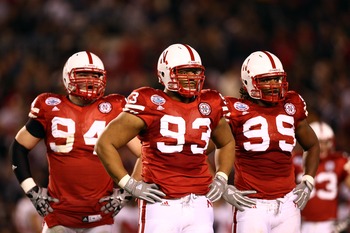 Donald Miralle/Getty Images
Ndamukong Suh was almost a one-man defense in 2009. By himself, Suh had 12 sacks, 24 tackles for loss, three blocked kicks and an interception to top it all off.
The rest of the Huskers black-shirt defense wasn't bad either. Led by Suh, Nebraska allowed only 10.4 points per game.
2003 LSU Tigers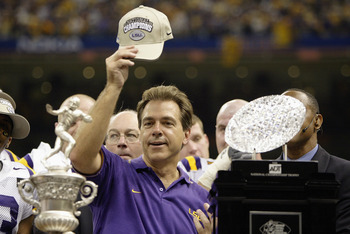 Brian Bahr/Getty Images
Nick Saban was putting together top-notch defenses even before he came to Alabama. In 2003, his national championship squad gave up an average of 10.7 points per game over the season, including holding Oklahoma to only 14 in the Sugar Bowl.
Only Arkansas scored more than 20 points on the Tigers that year, and six teams were held to a touchdown or less.
2001 Miami Hurricanes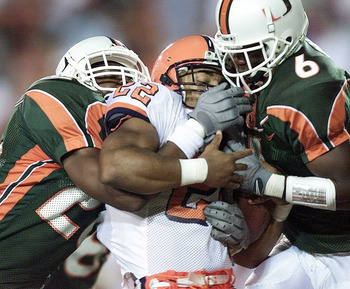 Eliot J. Schechter/Getty Images
When you think of Miami football in their heyday, you think of high-scoring offenses and rightfully so. The Hurricanes averaged 42.6 yards per game in 2001.
But did you know that Miami also led the nation in scoring defense that year? Miami gave up an average of 9.4 points per game. Granted, some of that success is due to the offense hogging the ball, but you've got to give credit to the defense when they can shutout three teams, including a ranked Syracuse squad.
2008 USC Trojans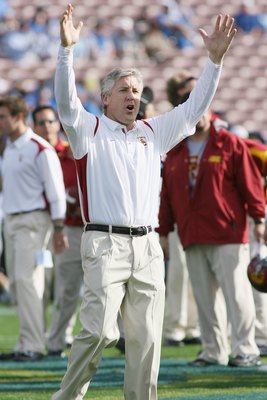 Jeff Golden/Getty Images
The Trojans' one loss against Oregon State kept them out of the BCS National Championship Game, but USC dominated their opponents on defense.
In 2008, Pete Carroll's USC squad held their opponents to 9.0 points per game and 221.8 yards per game. They blanked three opponents over the course of the year, but two of them were against hapless Washington and Washington State.
Still, holding opponents to less than 10 points a game is still an impressive feat.
2011 Alabama Crimson Tide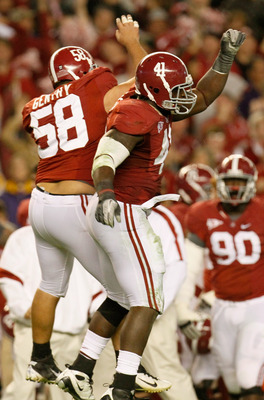 Kevin C. Cox/Getty Images
Last season's Crimson Tide held their opponents to an average of 8.2 points per game, good for first in the nation. Only one team scored more than two touchdowns on Alabama last season, and oddly enough it was FCS Georgia Southern.
Not only that, but Alabama were No. 1 in total defense by allowing only 183.6 yards per game.
And who can forget Alabama's performance against LSU in the 2012 BCS National Championship Game? LSU was the No. 17 scoring offense last season and Alabama held them to 92 yards total offense and no points. The Tigers didn't even cross midfield until the game was well out of reach.
This is the best defense of the BCS era. Period.
Keep Reading