NHL 13 Cover Vote: Who Will Win the Final Round?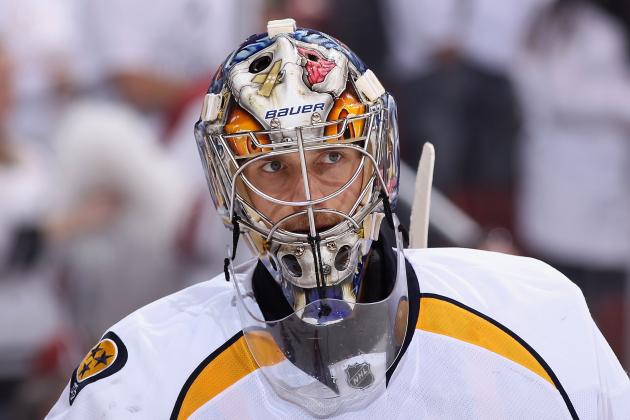 Christian Petersen/Getty Images

Last week, I power ranked the final four participants in the NHL 13 cover vote. After four days of voting (5/24-5/28), the results are in and the final two participants have commenced their battle to be crowned the cover athlete.
Nashville Predators goalie Pekka Rinne beat out New York Islanders center John Tavares, while Philadelphia Flyers budding star center Claude Giroux defeated Pittsburgh Penguins center and potential Hart winner Evgeni Malkin in the Battle of Pennsylvania.
Voting for the final round has already begun and will last until June 4. Who will come away with the right to grace NHL 13?
Lets find out!
Begin Slideshow

»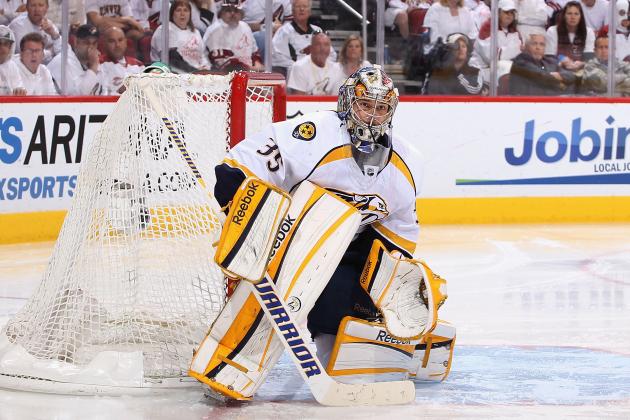 Christian Petersen/Getty Images

To be fair, I didn't give Pekka Rinna much of a chance to advance past John Tavares. Given his incredible talents coupled with the fact he plays for a New York team, it seemed a lock the former No. 1 overall pick would be battling out in the final round.
That's why the fans get to vote.
In his best season to date, Rinne has shown the hockey world he belongs in the conversation of elite goalies in the NHL today. His 43 wins were the most by any goalie for his team (he accounted for 89.6 percent of his team's wins—most for any goalie).
Apparently, he's also become a popular figure to win the NHL 13 cover, defeating Henrik Lundqvist and Jordan Eberle along with Tavares in his journey to the top.
In the end, does he pull it off?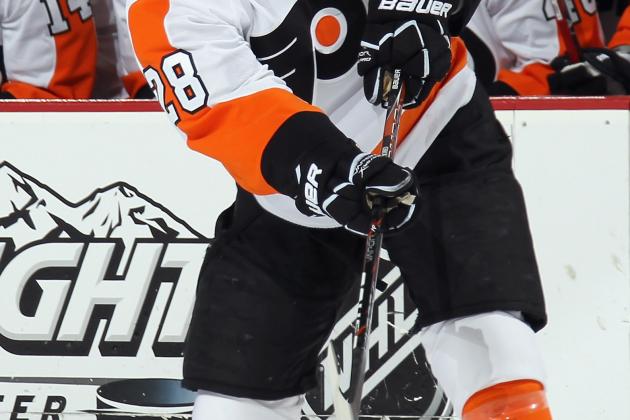 Bruce Bennett/Getty Images

I wrote in my last piece Claude Giroux, to me, was the odds-on favorite to win the NHL 13 cover vote, no matter who the competition.
I still feel that way.
The 24-year-old Giroux had a marvelous 2011-12 campaign, scoring 28 goals and finishing third in the NHL in points (93). He was second only to Vancouver Canucks center Henrik Sedin in assists (65) in his best season to date. Playing on the man advantage is where Giroux really excelled, notching a league-high 32 assists.
Giroux is easily the best player on the Flyers and is quickly becoming one of the best offensive players in the NHL. He's defeated some stiff competition on his way to the finals, including L.A.'s Anze Kopitar and Montreal's P.K. Subban along with Malkin.
Giroux is on a roll—does it carry all the way to winning the NHL 13 vote?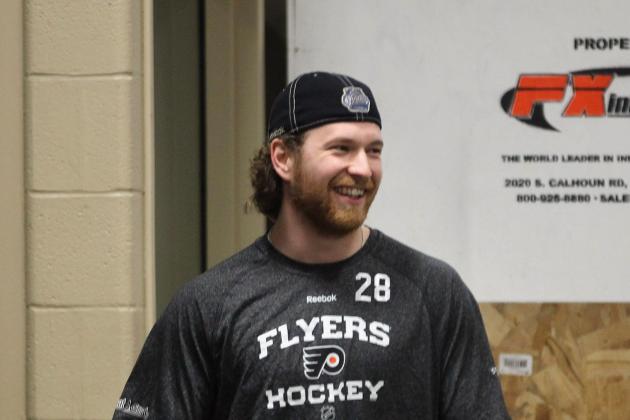 Bruce Bennett/Getty Images

When all the votes are added up on June 4, Claude Giroux will be your cover athlete for NHL 13. Pekka Rinne's magical run to make it to the final round will come up short against Giroux.
The winner will be announced at the 2012 NHL Awards show on June 20 in Las Vegas.
Leave your thoughts in the comments section as to who you think should win.