A-Rod, Pujols MLB's Richest Players: Are They Worth It?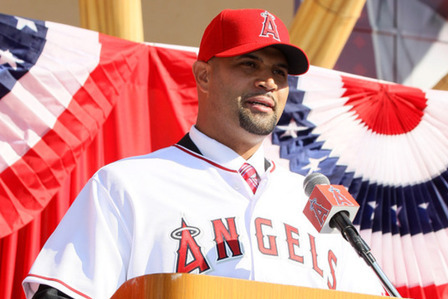 "Money doesn't buy happiness" is a common saying.
The same thing could be said about high profile contracts in sports. No matter how high the number or how great the player, results aren't guaranteed for the teams that give out those contracts.
Over the years, we've seen athletes' fortunes go up from really rich to obscenely and unbelievably rich. While all these athletes no doubt earned the sum they were given relative to market price, not all of them lived up to it.
Some did, some flamed out, some couldn't handle the expectations and pressure and some used it as motivation to improve.
So let's examine the 10 biggest contracts currently running in Major League Baseball. Have these players lived up to their contracts?
Begin Slideshow

»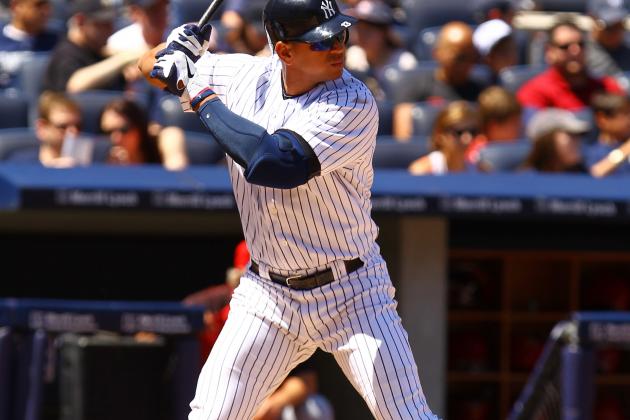 Al Bello/Getty Images
The most expensive man in baseball: Alex Rodriguez.
Contract Details

10 years (2008-2017)
$275,000,000
There is also a $30,000,000 marketing agreement based on home run milestones.
Is He Worth It?
No.
At the time the contract was fairly defensible as Rodriguez was coming of his best ever year in which he hit 54 home runs, drove in 156 runs and collected MVP honors. Unfortunately it has been all downhill from there, as a combination of injuries as well as Father Time have sapped away much of A-Rod's once vaunted power.
An all-time great postseason in 2009 has given Rodriguez some leeway, but the contract as a whole is horrible and financially crippling, even for the Yankees. A-Rod will be pulling in $20-plus million in the final year of his contract. He will be 42 and with his current power struggles, that final year will not be pretty.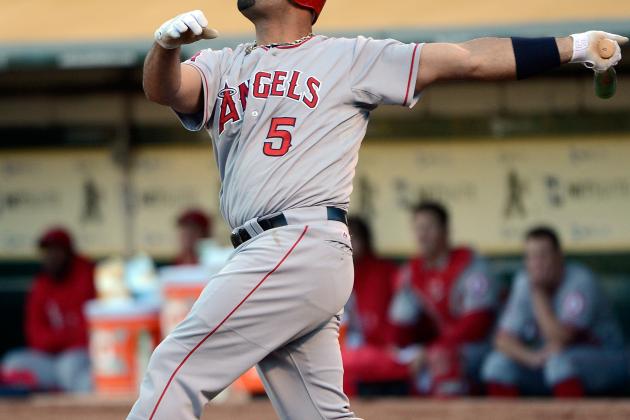 Thearon W. Henderson/Getty Images
It's early but the signs don't look good for the Angels.
Contract Details

10 years (2012-2021)
$240,000,000 with $10,000,000 in personal services once he retires.
$7,000,000 bonus should he break Bonds' home run record as an Angel.
$3,000,000 bonus for recording his 3,000 hit as an Angel.
Is He Worth It?
No.
The early signs aren't looking good for Sir Albert and the Angels as he is off to by far his worst start to a season. With his stats declining over the last few years, one wonders if Pujols will ever become the three-time MVP his was in St. Louis.
A mini resurgence notwithstanding, Pujols has looked lost at times at the plate this year. Whether he is simply adjusting to the more competitive AL or declining as a player, the signs and data do not look good.
I don't expect Pujols to become the great hitter he was, and, like A-Rod and the Yankees, the Angels will be stuck paying Pujols $30 million in 2021. Pujols will be 41.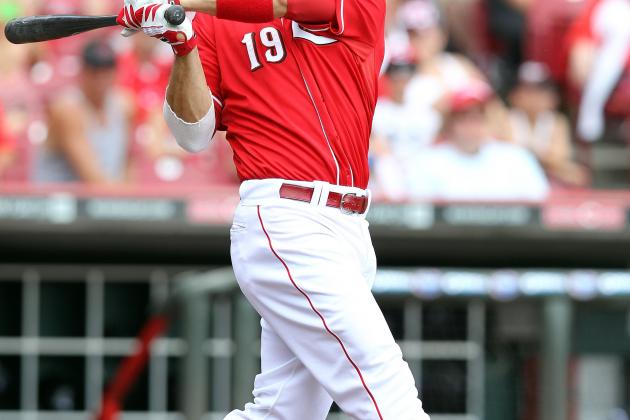 Andy Lyons/Getty Images
Despite his contract extension, Votto does not have the profile of a superstar player.
Contract Details

10-year extension to current contract will be in effect (2014-2023).
$225,000,000, with a club option in 2024 worth $20,000,000.
Is He Worth It?
Yes.
The MVP of the National League 2010 signed a 10-year extension to his current three-year deal worth $225,000,000. Unlike Pujols and the Angels, the Reds signed Votto to the extension at the age of 28, a lot younger than when Pujols and Rodriguez signed their contracts.
The reason why I say he is worth the contract, as opposed to the ones handed out to Pujols and Rodriguez, is because he signed it with Cincinnati. Small market teams like the Reds aren't meant to sign superstars, as star players usually bolt for the New Yorks and Bostons of the world. For Cincinnati to keep Votto means a lot to the fans, and it sends a message to other players that the Reds are willing to spend and compete.
The Reds are unlikely to pick up the club option in 2024 as Votto will be 40 years of age, but by then he should have justified the contract handed to him.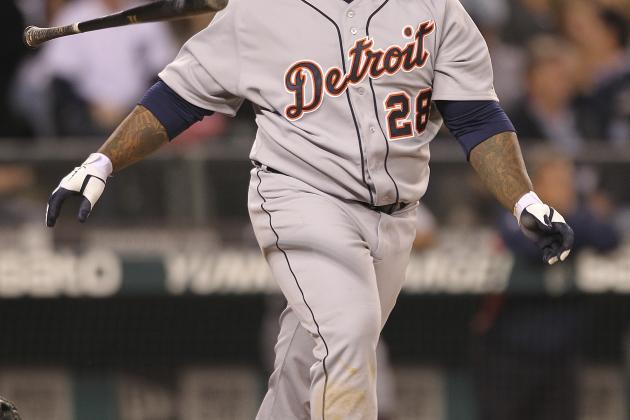 Otto Greule Jr/Getty Images
Fielder's power makes him a special player.
Contract Details

Nine years (2012-2020)
$214,000,000
Is He Worth It?
Yes.
The Tigers jumped at the chance of adding another power bat to their lineup, locking up Prince Fielder for nine years. Fielder's power separates him from ordinary players and home runs are exactly what the Tigers want.
Despite a less than explosive start to the season, I believe Fielder will live up to the contract. For starters his contract will run throughout the majority of his prime years, meaning the Tigers will only get the best of Prince Fielder. And should he start to decline, his contract will expire when he turns 37, so the Tigers won't be on the hook for major money too far past Fielder's prime.
While I do hope he hits the gym a little more aggressively as the years go by, I don't see Fielder's skill set fading tremendously during the length of his contract. Much like David Ortiz, the power and swing will always be there, and at only 28 years of age, Fielder's best baseball in still ahead of him.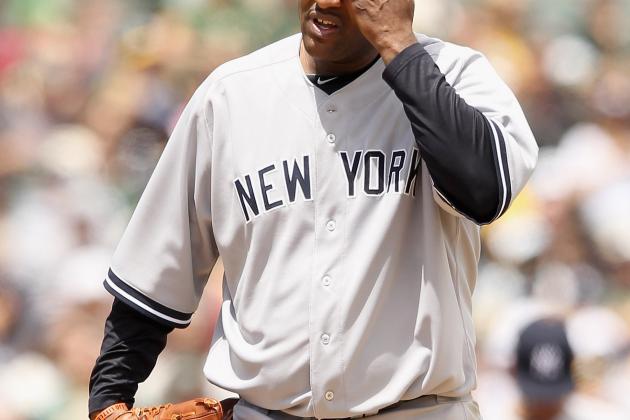 Ezra Shaw/Getty Images
The highest paid pitcher in the game: CC Sabathia.
Contract Details

Eight years (2009-2016)
$161,000,000 original contract.
Extended for an extra year of $25,000,000 in 2016 for total worth of $186,000,000.
$25,000,000 vesting option in 2017.
Is He Worth It?
Yes.
With nearly half of the contract completed, CC Sabathia has been everything the New York Yankees asked for and then some. When Brian Cashman signed him in 2009, he wanted a reliable ace pitcher who would get him 20 wins and 230-plus workhorse innings a year, and that's exactly what Sabathia has given him.
With the highlight being the 2009 World Series and 2009 ALCS MVP, Sabathia has gone from strength to strength with the Yankees, doing his part on and off the field.
If the Yankees were given the option of doing this contract again, they would, every single time.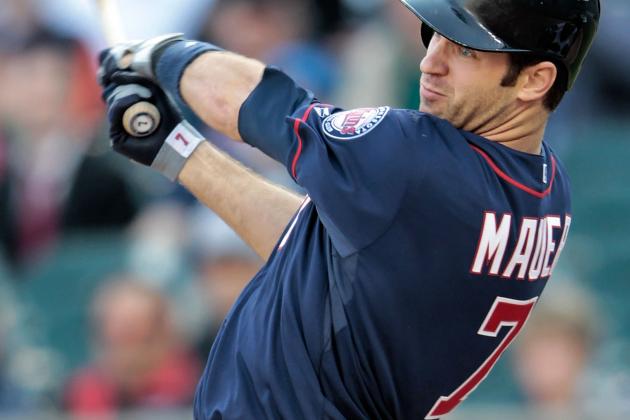 Leon Halip/Getty Images
When injury-free, Mauer ranks among the best hitters in the league.
Contract Details

8 years (2011-2018)
$184,000,000
$23,000,000 annually
Is He Worth It?
No.
If you could guarantee me that Joe Mauer would be relatively healthy for the remainder of the contract, then I would say yes, he is worth the money. Unfortunately, it does not always work that way and seemingly from the moment he signed this contract, Mauer has been unable to play at 100 percent.
Coming off an astounding 2009, in which he hit .365 and won MVP honors, Mauer has been unable to avoid the injury bug. While it's always a dangerous proposition giving a catcher such a long contract, Mauer seemed the exception. A homegrown Minnesota boy playing a star role for the Minnesota Twins was a match made in heaven, and the Twins organization doled out the cash to make sure he didn't leave for a big market.
While I am supportive of small market teams paying to keep their stars, the volatile nature of catchers along with Minnesota's unwillingness to spend on any other player suggests the Mauer contract was not right move.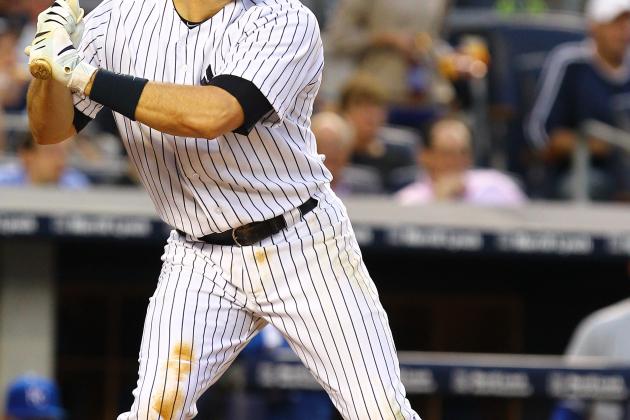 Al Bello/Getty Images
Teixeira has failed to recapture his 2009 form.
Contract Details

8 years (2009-2016)
$180,000,000, with $5,000,000 signing bonus
Full no-trade clause.
Is He Worth It?
No.
If you asked me this question after Teixeira's first full season in pinstripes, the answer would be a most definite yes. Oh, how things have changed for Mark Teixeira in New York.
While you could point out his great power numbers (average of 36 homers in three full seasons) and his terrific fielding at first base, Teixeira's inability to get a clutch hit and perform in the postseason is what continues to hold him back.
It is simply not good enough to hit .170 in the postseason as a key member of the New York Yankees. When you couple that with his pathetically slow starts to the season, you can start to appreciate what is so frustrating about Mark Teixeira to Yankees fans worldwide.
Teixeira is only 32 so he does have time to redeem his value. However if this season is any indication, he may be getting worse.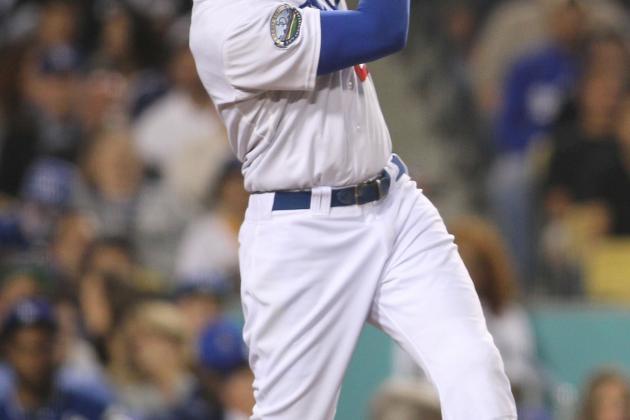 Victor Decolongon/Getty Images
Beast: Matt Kemp may be the best player in baseball.
Contract Details

8 years (2012-2019)
$160,000,000 with $2,000,000 signing bonus.
Is He Worth It?
Yes.
Without a doubt one of the best players in the league, Matt Kemp may only be scratching the surface of what seems like limitless ability. A true five-tool player, Kemp could have won the NL MVP award if the Dodgers weren't so hapless as a team. A blistering start to 2012 was hampered by a hamstring injury, but should he play at the same level prior to his injury, Kemp will have a great chance at attaining MVP status.
With power, speed and above average fielding ability, Kemp's pure talent may only be matched by Rangers star Josh Hamilton. At only 28 years old, Kemp may have yet to reach his prime, and as his contract expires prior to his 36th birthday the Dodgers will not be paying for an aging player further down the road.
With the recent sale of the Dodgers, the future is bright for Matt Kemp and Dodgers fans all around. This is a great contract for both player and team.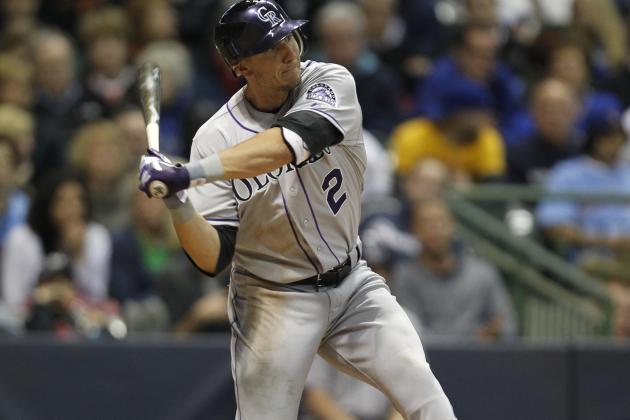 Jeffrey Phelps/Getty Images
The next great shortstop?
Contract Details

10 years (2011-2020)
$157,750,000 with $15,000,000 club option in 2021.
Salaries for 2020 and 2021 may increase by $6,000,000 depending on MVP, Silver Slugger and Gold Glove selections.
Is He Worth It?
Yes.
In my eyes, the next great shortstop, following the likes of Derek Jeter and Alex Rodriguez, is Troy Tulowitzki. Like Matt Kemp, Tulowitzki is a five-tool player with power, speed and terrific fielding abilities.
Few players display the all-around ability of Tulo, and at a relatively young 27 years of age, the sky is the limit for the Rockies' All-Star. With his contract running out when he turns 36, the Rockies will have all of Tulowitzki's prime years to themselves, with little to no excess.
A lock for 25-plus homers and 90 RBI, Tulowitzki's play, along with fellow young gun Carlos Gonzalez, will form the core of a Rockies team that has an extremely bright future.
Should he continue to improve in his game, Tulowitzki may have a chance of going down as one of the all-time great players at his position, much like his idol Derek Jeter.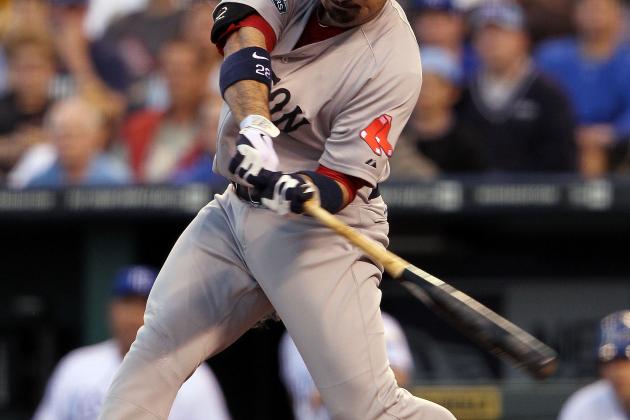 Jamie Squire/Getty Images
Gonzalez has yet to display the power hitting expected out of him in Boston.
Contract Details

7 years (2012-2018)
$154,000,000 with $6,000,000 signing bonus.
Bonuses pertaining to awards including Gold Glove, MVP and Sliver Slugger.
Is He Worth It?
No.
It is extremely early to make a call on a contract so new, but like the Pujols contract, the signs aren't looking good. When Gonzalez was brought in from San Diego, just two years removed from hitting 40 home runs while playing half his games in Petco Park, the natural assumption was he would be hitting 40-plus home runs in hitter-friendly Fenway. Things just have not turned out so well.
While he may have been in the MVP discussion last year, Gonzalez was brought in to be a power hitter, and in over 200 games for the Red Sox he has hit only 31 homers. When you add in his part in the Red Sox historic collapse last season as well as his pathetic start to this season, things do not bode well for Gonzalez and Sox Nation.
Luckily for Adrian Gonzalez he has plenty of time to make good on the contract he signed, and as his contract expires prior to his 38th birthday, the Red Sox will not be paying him far past his prime. Add in his above average glove and Gonzalez may just turn this around.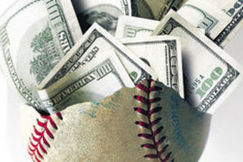 Comments?
Suggestions?
Your opinion on these contracts?
Thanks for reading.
*Contract Information thanks to Baseball Prospectus