Zach Parise and 4 Top NHL Free Agents: Where Will They Land?
Bruce Bennett/Getty Images

The 2012 Stanley Cup Finals are right around the corner, but it's not too soon for team owners to have their eye on free agents who will be available come July 1.
Some free agents are expected to stay with their current franchises, while others could be traded and have a significant impact on a new team.
Here's a list of some of the top free agents for the 2012-2013 season.
Begin Slideshow

»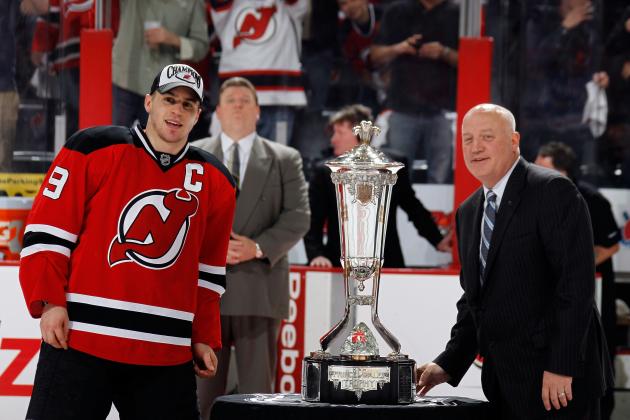 Bruce Bennett/Getty Images

After missing the playoffs last season, the New Jersey Devils were in danger of losing their star forward, Zach Parise. However, the Devils managed to reach a one-year, $6 million contract with the Minnesota native.
And they're lucky they did.
Parise had an outstanding year and currently has 410 career points in 502 games. Without Parise on the squad, the Devils may never have made the playoffs this season. So the question is: Will the captain stay in New Jersey or walk out on the team he's played for his entire NHL career?
It's tough to say.
If the Devils hadn't made the playoffs this season, Parise would understandably want to head over to a team that he thought he could win the cup with. The tides have changed since Jersey's dismal 2010-2011 and Parise may finally have his chance at his first Stanley Cup.
With Lord Stanley's Cup on his mind, leaving the Devils is probably the last thing on the 27-year-old's agenda. One thing is for sure though, Zach Parise will be the number one pined-after free agent for the 2012-2013 season.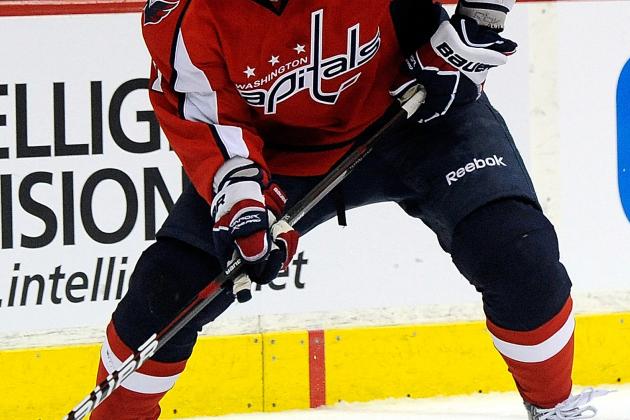 Patrick McDermott/Getty Images

There are certain players on NHL teams who change the flow of the game once they step out onto the ice. Alexander Semin of the Washington Capitals is one of those players. On paper, the 28-year-old's year wasn't spectacular, with 21 goals in 77 games, but he is a playmaker and frequently sets up shots for his teammates.
Semin's best season to date was in 2009-2010 when he scored 40 goals and 84 points, but his inconsistency in the regular season and the playoffs this year had some people worrying that he's not enough of a clutch player.
The Capitals may want to keep Semin based on what they know he's capable of, but it seems as if Semin is the one who might want to get out.
Semin's agent Mark Gandler told ESPN back in early May that he didn't see Semin signing a contract extension to stay with Ovechkin and company.
"It was good while it lasted," said Gandler. "With the lack of playoff success, with the direction they are going. They decided to change directions. That's within their rights. Alex doesn't fit into that system obviously."
It's probable that Capitals fans won't see Semin in a Washington jersey next season, and there's no doubt that he will be a hard player to replace.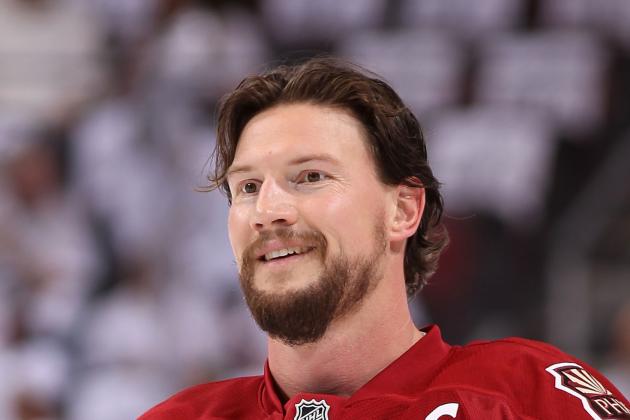 Christian Petersen/Getty Images

The Phoenix Coyotes have six unrestricted free agents on their roster, but the most important one is Shane Doan.
Doan and his teammates fought hard in the postseason, but fell short to the Los Angeles Kings. Now all eyes are on the 35-year-old Doan, who has been a consistent leader on Phoenix's squad.
The Canadian native has been on the Coyotes since 1995 and it's very doubtful that the Coyotes will let him go. In the playoffs this year, Doan played 16 games with five goals and four assists.
Less than a week ago, Coyotes general manager Don Maloney confronted the media and stated that, "certainly Shane is priority number one."
While Doan faces the free-agency pool, the best bet is that he will sign a contract extension and finish his career with the Phoenix Coyotes.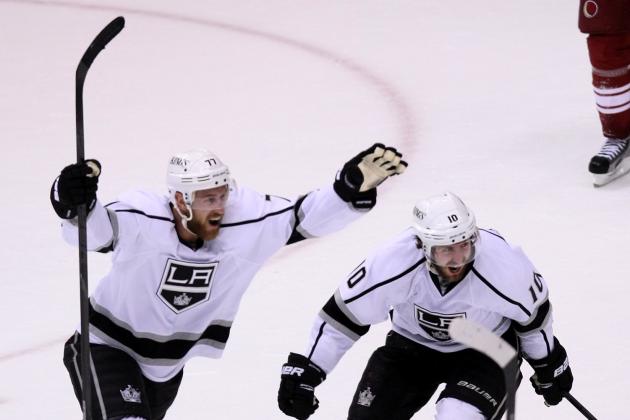 Maxx Wolfson/Getty Images

Dustin Penner will be one of the most popular unrestricted free agents for next season. He's quick, agile, strong and is a team player. Penner and the L.A. Kings are on their way to the Stanley Cup Finals against the New Jersey Devils, and L.A. will probably want to fight hard to keep the left winger after this season.
So far in the playoffs this year, Penner has 10 points in 14 games. Penner may play on the second line, but he's been having some outstanding opportunities and All-Star plays.
Penner was responsible for his team's series-clinching overtime game winner in Game 5 of the Western Conference final on Tuesday against the Phoenix Coyotes. He brings a burst of excitement to the ice and his fast-paced style of play fits perfectly in Los Angeles. If Penner has a major impact in the final round of the Stanley Cup playoffs, L.A. will fight hard to make sure they keep the 29-year-old.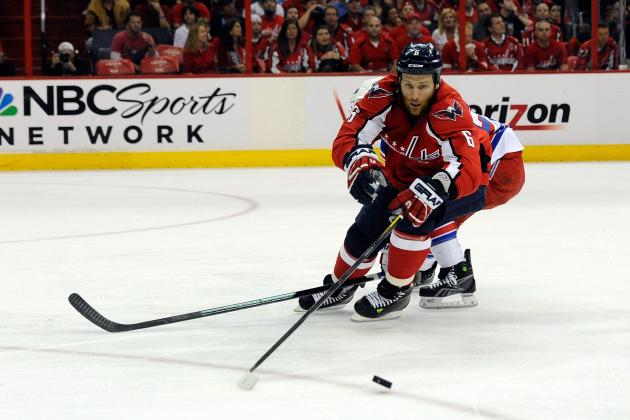 Patrick McDermott/Getty Images

One thing is clear in the NHL: The regular season and the postseason are two very different things.
Dennis Wideman of the Washington Capitals finished with 46 points this season and played in the All-Star game for the first time in his career. However, Wideman was disappointing in the playoffs.
He finished with a minus-seven, three points and no goals in 14 games.
Wideman is a good defensive player, but he didn't have a great showing in the 2012 Stanley Cup playoffs. Washington has yet to make a firm decision on whether or not they'd like to keep Wideman, but the 29-year-old from Ontario has already spoken out about his desire to return to Washington.
"Obviously, I like it here. I've had a lot of fun here in the last year," Wideman told The Washington Post. "I like where we're going, the core group of guys is really, really good. So, why not? Yeah, I'd love to be back."
Wideman is a great defenseman and teams should be interested in acquiring the free agent on July 1, but time will tell whether or not Wideman will get his wish and be able to stay on the Capitals team.