NBA Playoffs: Which of the Eliminated Teams Has Brightest Future?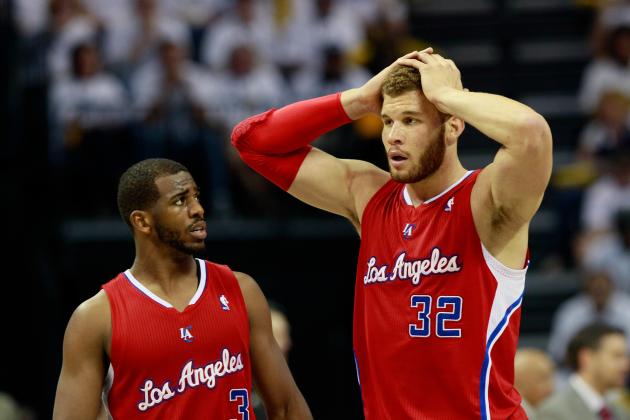 Kevin C. Cox/Getty Images

Although the 2011-12 season is not yet over, here's a look at the three already eliminated playoff teams that are facing tough times ahead and three that are set up for long-term success.
In short, the reality that several teams are facing is that having a great player does not make a team great. (See Los Angeles Lakers and Kobe Bryant).
Begin Slideshow

»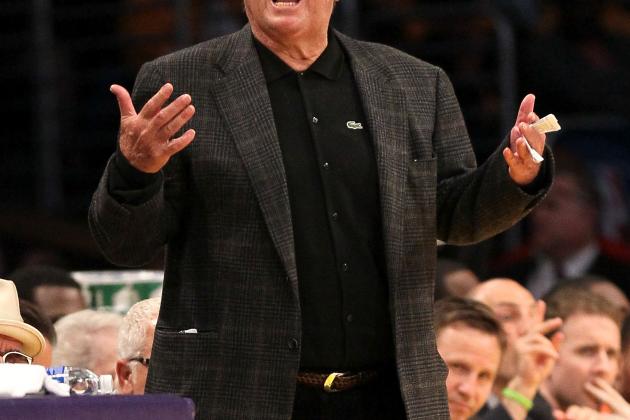 Stephen Dunn/Getty Images

Don't expect the Magic, Lakers or Mavericks to win a title in the next few years, barring some drastic roster moves. These teams are quickly becoming unproductive, aged collections of has-been talent that focuses more on internal drama than the product on the floor.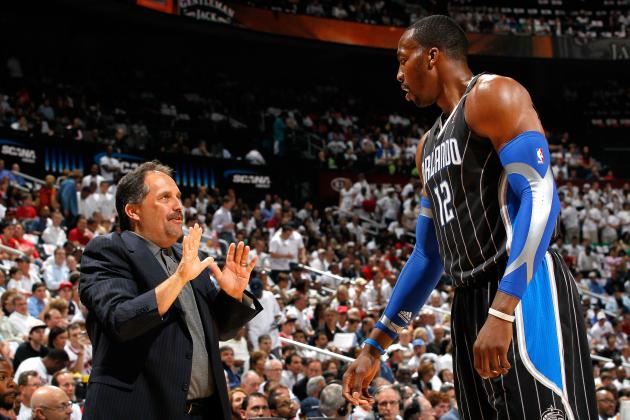 Kevin C. Cox/Getty Images

Now that the Howard-Van Gundy drama is finally over in Orlando, maybe this organization can refocus on the task at hand: rebuilding this team. Howard's future as a member of the Magic is still very much up in the air for several reasons. First and foremost, the big man is recovering from season-ending surgery to repair a herniated disc in his back, and there is no clear timetable for his return.
Lingering in the air is the question on everyone's mind: Does Dwight Howard want to return to Orlando next season? Without Howard, the Magic would likely fail to make the playoffs. The 6'11", 265-pound center led the NBA with his 14.5 rebounds per game and averaged almost 21 points per game for a team that finished sixth in the Eastern Conference.
Take away Howard and your frontcourt consists of Glen Davis and Ryan Anderson—not exactly the ingredients of a championship team.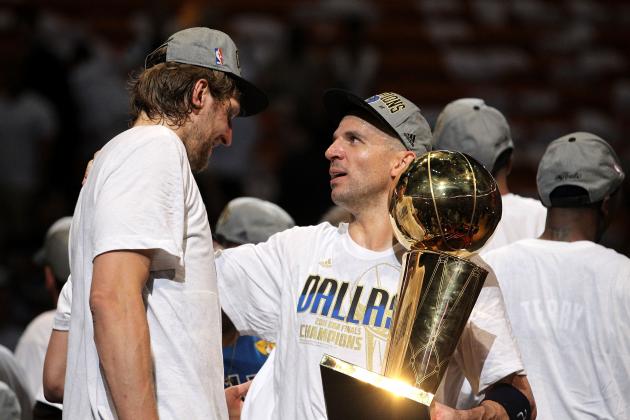 Ronald Martinez/Getty Images

One year removed from an NBA title, the Dallas Mavericks stumbled into the playoffs just six games over .500 and were promptly handed a first-round exit by the Oklahoma City Thunder. Jason Kidd, Jason Terry and Dirk Nowitzki are no longer capable of playing with the young guns of the league, and in the next few years, we should begin to see drastic changes with this team.
Dallas, it's time to begin breaking it down and building it back up again. The end of an era is rapidly approaching for the Mavericks. Without Vince Carter, Kidd, Nowitzki and Terry, the starting five for this team would be Brendan Haywood, Shawn Marion (who also lacks the skill set he once had), Delonte West, Rodrigue Beaubois and Brandan Wright. Similar to Orlando, this team needs help quickly.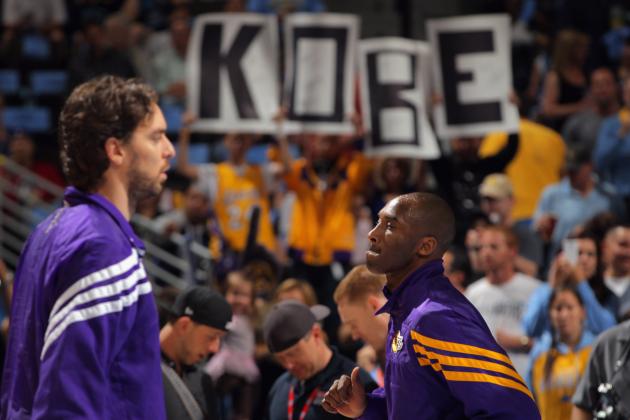 Doug Pensinger/Getty Images

The problem facing the Lakers is a hybrid-product of those of Orlando and Dallas. Not only is Los Angeles carried by an aging (although still great) superstar, but they seem to have annual chemistry issues, usually involving Kobe Bryant in some capacity.
There's no telling whether Pau Gasol will return to the Lakers in 2012-13, leaving a potential scoring void in his absence. Mike Brown's offense has never really taken with Kobe and some of the veterans, and it has shown on the floor. Andrew Bynum must stay healthy and the bench must step up and give Kobe much-needed rest for this team to contend at all.
Something to keep in the back of your mind: Despite the fact that he is only 33, Bryant ranks 17th all–time on the minutes played list. Only Jason Kidd and Kevin Garnett rank higher in terms of active players, and they are 39 and 36, respectively.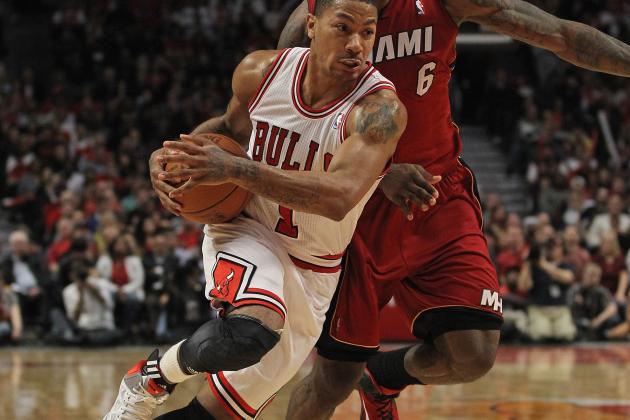 Jonathan Daniel/Getty Images

As uncertain as the future is for the Lakers, Mavericks and Magic, the next three teams are locks to be contenders in 2012-13. All are hungry for a title and have limited distractions.
Streeter Lecka/Getty Images

For those dejected Lakers fans mentioned earlier, there is hope. This team even plays at the Staples Center, too. Just wear blue and red instead of purple and gold, and you're set.
Blake Griffin is the most unstoppable post player since Shaquille O'Neal early in career. Once paired with Chris Paul, the duo instantly clicked and the Clippers became one of the most feared teams in the league. For the first time in years, the Clippers drew more attention than the Lakers and Kobe Bryant.
This team's success is contingent on locking up both Griffin and Paul long-term. Letting the point guard (who is eligible for free agency) go would be catastrophic to this team. After suffering a brutal defeat at the hands of the Spurs, don't expect this team to hang their heads. It's back to the gym to prepare for redemption in 2013.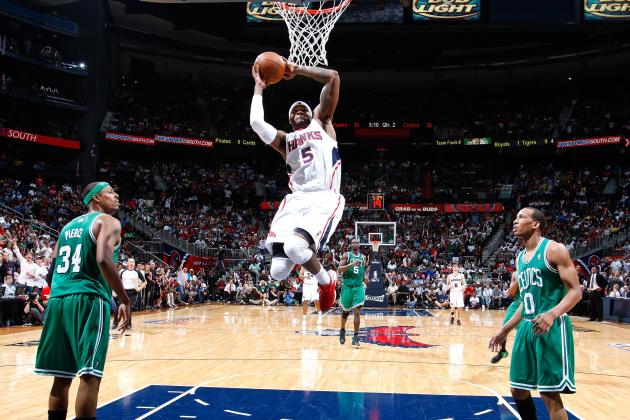 Kevin C. Cox/Getty Images

The Hawks were an extremely solid team in 2011-12, and showed that they're just a piece or two away from being ready to rumble with the beasts of the East. Despite losing in the first round to Boston, Atlanta had spurts where they looked like they were ready to take it to the next level.
Consistency will be key for this team in 2012-13.
Miami and Chicago better watch their backs. Joe Johnson, Josh Smith and company are ready to show the nation that this is not just a two-team race for that top seed.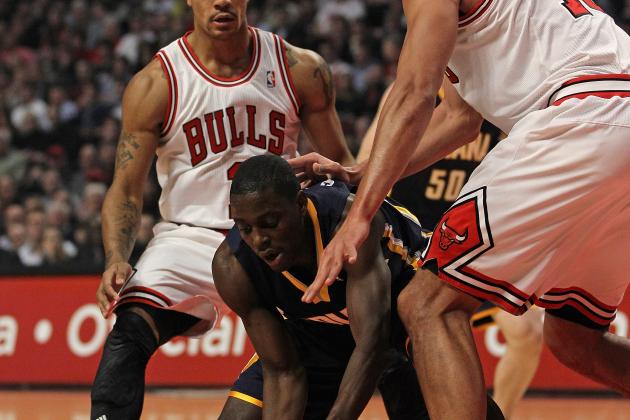 Jonathan Daniel/Getty Images

Derrick Rose came to a jump stop, and just like that his season was over. The 2011-12 Chicago Bulls' title run came to an abrupt end once their superstar point guard tore his ACL in the first round against the Philadelphia 76ers. It's time to heal and get ready for another go.
Rose, a Chicago native, is expected to be back for next season, and make no mistake. He and the rest of the core, especially center Joakim Noah, are ready to take the last big step and bring a title back to Chicago. The last two seasons, Chicago has dominated the regular season but stumbled in the playoffs.
Michael Jordan is a name that is iconic in Chicago. Can Rose make it so with his own name?