Top 10 Reasons We're Gonna See Celtics vs. Spurs in the NBA Finals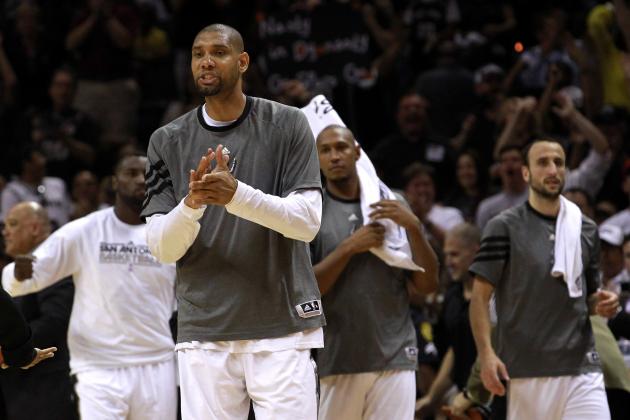 Ronald Martinez/Getty Images

As the NBA season comes down to the wire, we're left with four teams. In the West, we have the OKC Thunder against the San Antonio Spurs. On the East side, we have the Miami Heat against the Boston Celtics.
While the Spurs are playing out of their mind and look like the clear favorite in the West, the Celtics are also being underestimated out of the East.
So, here are the top 10 reasons that we'll see the Spurs match up against the Celtics in the NBA Finals.
Follow me on Twitter: @rlongo924
Begin Slideshow

»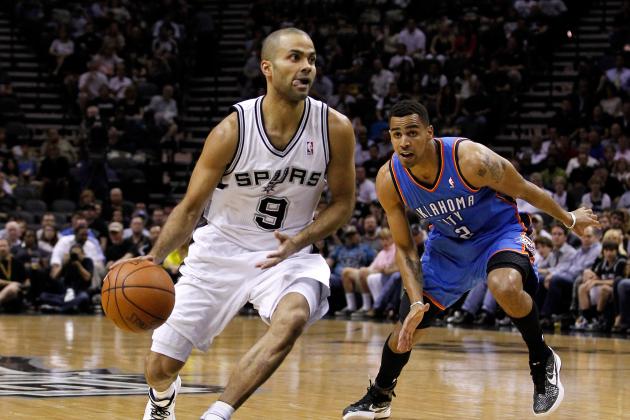 Tom Pennington/Getty Images

As I'm currently sitting watching the Spurs play against OKC, I have to admit, I can't remember an NBA team looking this good in a long time. The Spurs are flat out taking a highly talented OKC team to school, making them look amateurish at times.
When I say they pass the eye test, I mean that you could watch this team and know nothing at all about them, and still realize how good they are. They're simply the better team in this series, and you can tell just by watching Tony Parker dish it to Danny Green for three.
The Spurs certainly look the part, and if they keep playing like this, they may just go 16-0 in the playoffs. I'll go out on a limb and say that they're playing as well right now as any team has in the past decade in the NBA.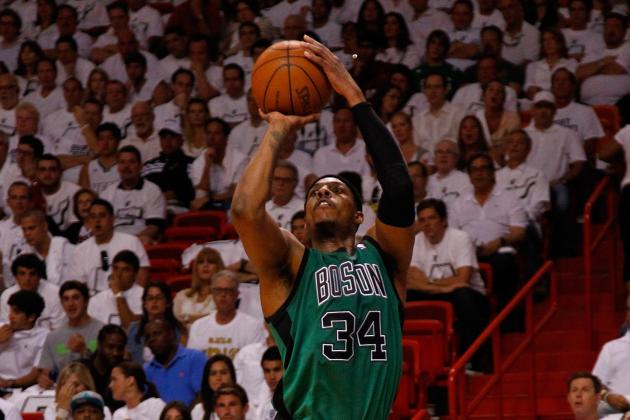 Mike Ehrmann/Getty Images

Dwyane Wade and LeBron James have been playing in their self-proclaimed "superstar" form. In fact, LeBron is about to hit Supernova status. But I think that their time of putting the team on their backs is about to end and they'll soon cool down.
LeBron is averaging 29 PPG right now, but I think that Doc Rivers is a good enough coach that he'll make the necessary adjustments to slow James down. Paul Pierce was playing very good defense on him last night, and I expect Pierce to step up and assert himself even more.
Pierce has shown the ability to step up in the past against Miami, and I think he'll find some of the magic as the series goes on.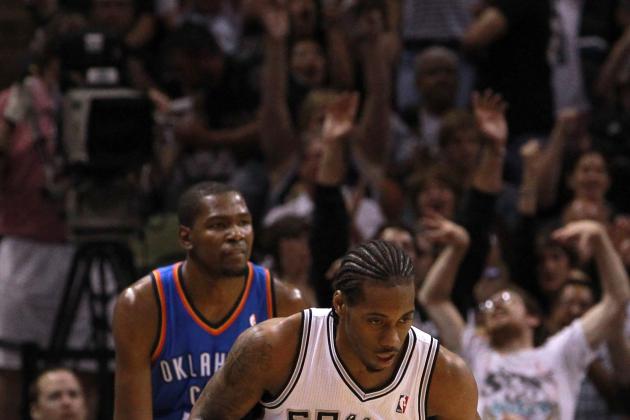 Ronald Martinez/Getty Images

If you took a random possession from any San Antonio game from this year's playoffs, there's a good chance you'd see exactly what I mean. San Antonio's ball movement is simply incredible.
I mean, the amount of wide-open shots they create is crazy, and with their shooters, it'll be almost impossible to beat them in a seven-game series.
Tony Parker is playing out of his mind right now. He brings it up the floor, passes to Duncan, who kicks it to Green who swings it over to Kawhi Leonard, who's always got an open three-point shot. San Antonio finds open players at will, and to do that against a team as good as OKC speaks volumes.
If OKC can't stop San Antonio from getting open shots, the series is over. And as of right now, it appears that may just be the case. I mean, OKC had to resort to the "Hack a Splitter" for Pete's sake.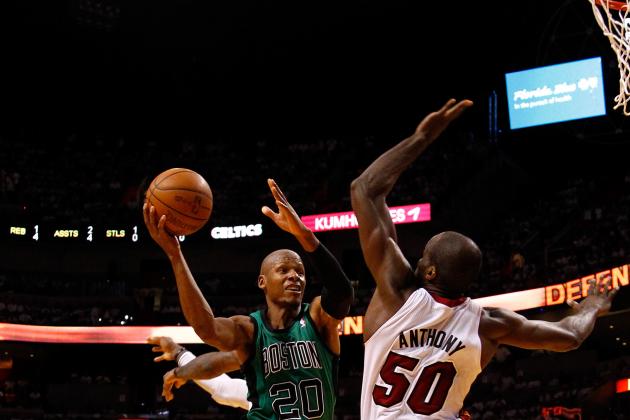 Mike Ehrmann/Getty Images

In Game 1, Ray Allen, who is a 90 percent free throw shooter, missed four free throws. He even missed two out of three when he was fouled on a three-point attempt early in the game. Allen was just not himself, and despite being injured, I expect that he'll come back strong in Game 2.
Allen only made one field goal in Game 1, and there's no way a player of his stature allows that to happen again. He and Paul Pierce only combined for 18 points.
If they can get that up to 30, which really isn't that much to ask from the two veterans, then it's an even ball game and the Celtics will have a shot to steal Game 2 and have the momentum as they go home to Boston.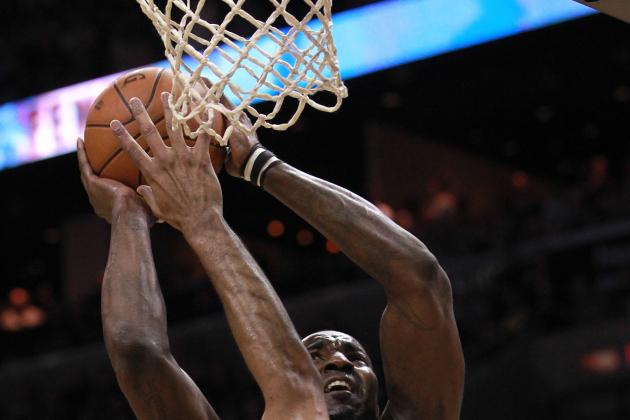 Ronald Martinez/Getty Images

Earlier this season, Tim Duncan was listed as out for a game against Philadelphia because he was "old." I kid you not, it was even listed in the box score. However, in these playoffs, Duncan has averaged 17.4 points and 9.2 rebounds, and has been able to play over 32 minutes per game.
If Duncan is able to keep up his averages throughout the remainder of the series against the Thunder, then there is simply no way OKC is beating them; it just isn't going to happen.
And if he can continue to average a solid 32 minutes per game, and play a little more when necessary, it's hard not to envision this team winning the NBA Championship.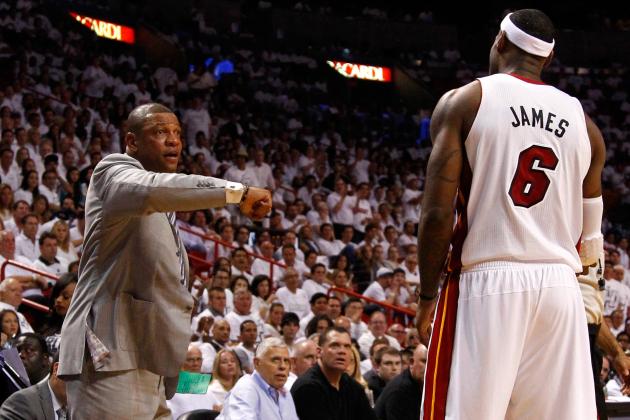 Mike Ehrmann/Getty Images

In Game 1 against Miami, the Celtics had FIVE technical fouls. Three of them were totally undeserved. Usually I don't like to blame officials, but they did a poor job last night.
Those five T's gave Miami five additional free throws and five additional possessions. Any time you can give Wade and James additional chances to score is going to severely hurt your chances.
Getting the technicals also forced Boston to get out of their game plan and play angry and off kilter.
Doc Rivers without a doubt sat his team down and told them they need to be extra careful in Game 2. If they can cut out the technicals completely, there will be less momentum on the side of Miami.
Boston needs all the help it can get, and if they can go technical free, the definitely have a great chance in Game 2.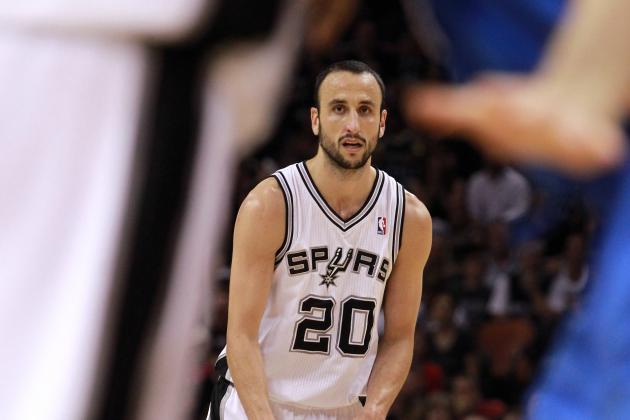 Ronald Martinez/Getty Images

In Game 1, San Antonio trailed by nine going into the fourth quarter, but they were able to outscore the Thunder by 12 points in the fourth quarter and steal the game to win their 19th straight.
The Thunder were simply frazzled in the fourth and failed to close out the Spurs like they were able to do against the Lakers.
In Game 2, they were able to cut the lead to 7 with two minutes left in the fourth quarter, but once again failed to close the gap and get within striking distance. What this seems to mean is that once the Spurs get a lead late in the fourth quarter, the game is over. They simply won't relinquish it.
Unless OKC can find a way to hang in at the end of the game, they're not going to be able to beat the Spurs and are in danger of being swept.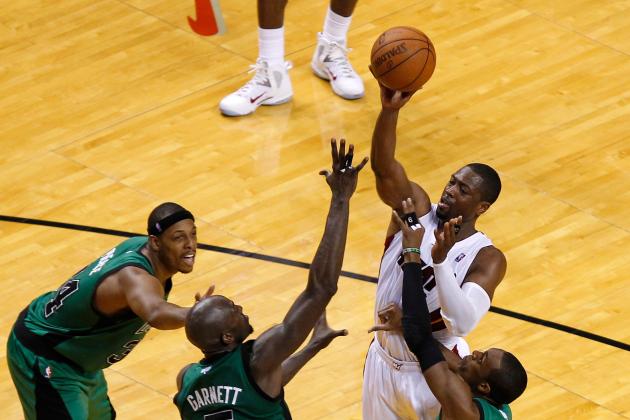 J. Meric/Getty Images

When I was watching the game Monday night, at the end of the first quarter I said to myself, that was one of the worst playoff quarters of basketball that I've ever seen. Boston couldn't make anything go into the hoop, and they were only able to score a pathetic 11 points in the entire quarter.
However, Boston came back and dropped 35 on Miami in the second to tie it up at 46 at the half. While they couldn't sustain it, Boston showed that if they play the right way that they can put up a lot of points against Miami. Scoring 35 in one quarter is extremely impressive, and it's something they can build upon in Game 2.
If Boston can get off to a better start in Game 1 and score 18 or 20 in the first quarter, they'll be much more confident going into the last three frames and will have a good chance to tie it up at 1-1 and head back to Beantown with all the momentum.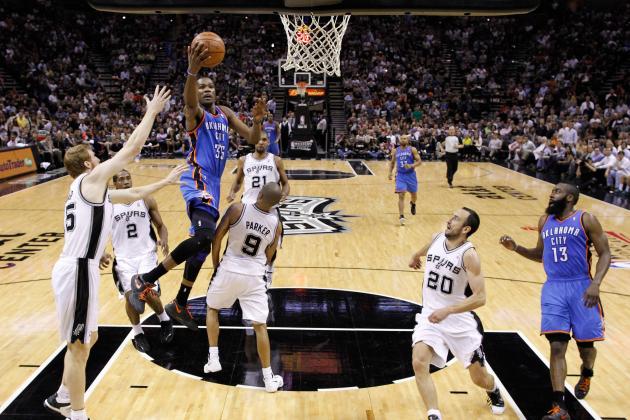 Tom Pennington/Getty Images

In Game 2, Durant, Harden, and Westbrook combined for 88 of the Thunder's 111 points, yet the Spurs still won with relative ease. In fact, no one else on their squad scored in double digits except Derek Fisher with 10.
That's just not going to cut it against a team like San Antonio, you need some sort of bench play to beat them.
The big three of OKC has put up a valiant effort and has a very bright future in the league. However, unless they can all somehow manage to drop 40 points, which is probably what it will take, they're going to fall to San Antonio.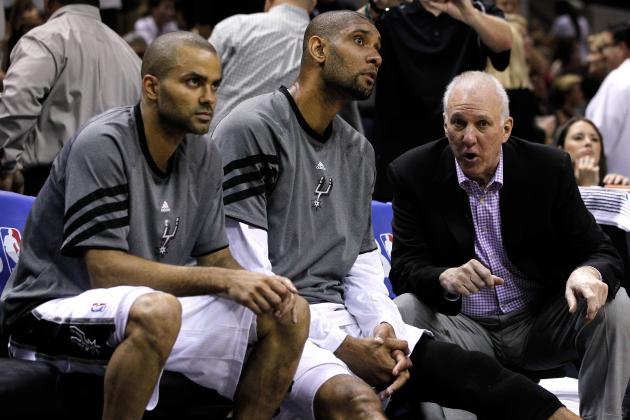 Tom Pennington/Getty Images

The Spurs have now won 20 games straight. They haven't lost since April 11. It's crazy, but they may just go on a 26-game winning streak to end the season and sweep the playoffs. They're really looking that good.
If they can beat OKC the way they have, then they'd be favored at home and on the road against Miami or Boston, even if Boston was fully healthy and Chris Bosh makes it back for the finals.
The Spurs are like an undefeated boxer in that they just don't know the meaning of the word loss right now. Winning has become quite literally an "all the time" thing for San Antonio. And at this point, there is no end in sight to the incredible Spurs run.
Follow me on Twitter: @rlongo924