NBA Draft Lottery 2012: 10 Prospects with Major Red Flags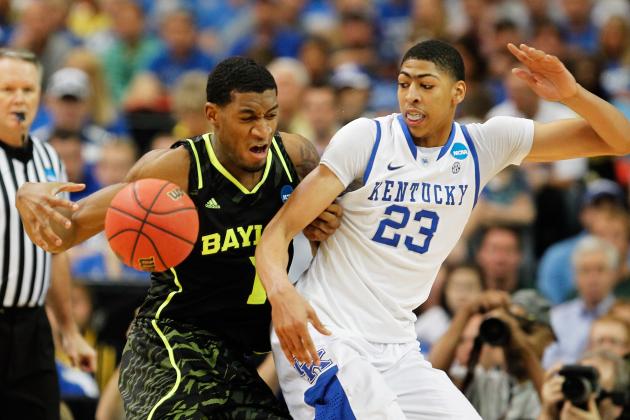 Streeter Lecka/Getty Images

Several prospects for the upcoming NBA draft have concerns that may cause teams to reflect on whether or not they really want that player. A player might struggle with making an impact. His limitations could keep him from being a starter.
For example, Perry Jones has many of the tools needed to be a good NBA power forward, but he is missing one key piece to his basketball self. Though Jones shoots well and is a good athlete, he doesn't play with great energy. Teams might be intrigued by the possibility of drafting Jones, but he has that one major drawback.
Following is a breakdown of players who have significant concerns at this point in the draft season.
Begin Slideshow

»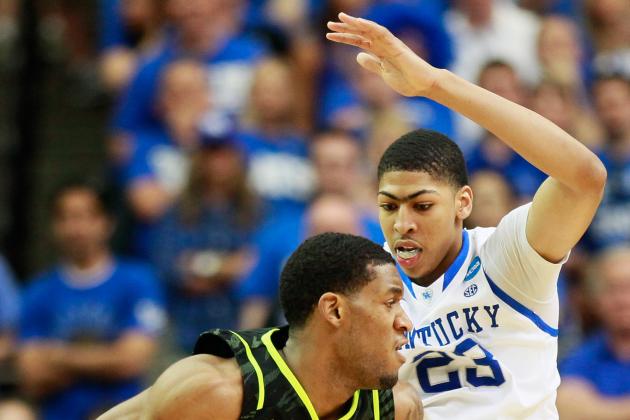 Kevin C. Cox/Getty Images

Perry Jones is a good player who seems, at the outset, to be a promising prospect. He's 6'11" with a 7'2.5" wingspan, which gives him the ability to hold down many NBA big men. He's a nice scorer, having shot 50 percent from the field in his last season at Baylor.
Jones also rebounds pretty well, pulling down 7.6 rebounds per game, including 2.7 offensive rebounds.
However, his intensity is lacking. His DraftExpress.com profile questioned "whether he has the internal motivation and wherewithal to get the most out of his unbelievable natural talents."
Jones even acknowledged that he lacks fire. When he announced that he would stay at Baylor for a second season, he said that the thing he most needed to improve was, "My motor. To be able to keep playing consistently throughout the 40 minutes of the game."
A team with a fiery coach might be able to drag that out of Jones, but one must wonder how long it might take for that to happen.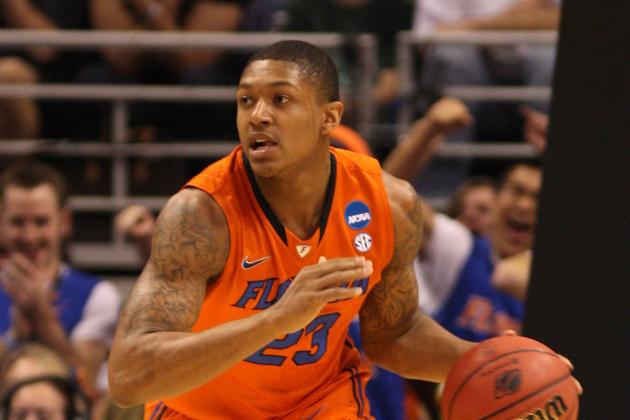 Christian Petersen/Getty Images

Bradley Beal is the best pure-scoring backcourt player in the draft. He averaged 14.8 points per game at Florida while hitting 44.5 percent from the field and 33.9 percent from three-point range. Of note, a little less than half of his attempts were from three-point range.
An issue with Beal is consistency. Beal would have stretches during his year at Florida in which he wouldn't have any impact from three-point range. In 17 of 38 games last season, he hit less than a third of his three-point attempts, which isn't good for someone who takes such a high percentage of attempts from beyond the arc.
Games in which he couldn't hit shots weren't uncommon, either. Beal had nine games in which he hit less than 33 percent from the field and five in which he hit 25 percent or less.
Having games like that in a freshman year isn't so bad if a player is planning to play another year in college. But with Beal heading to the pros, teams have to wonder if he can be counted on to make shots night after night.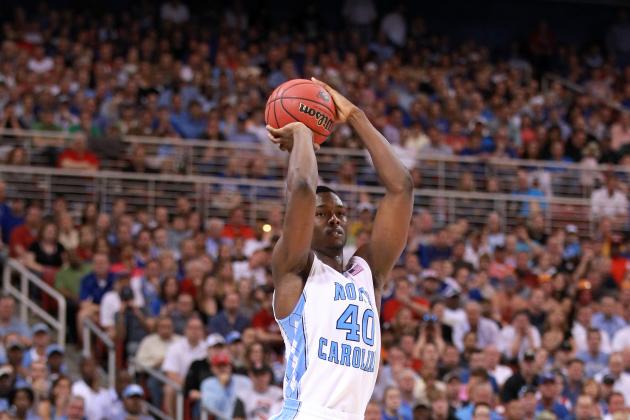 Andy Lyons/Getty Images

Harrison Barnes is a promising scoring prospect. He's great at creating for himself, making plays off the dribble and working in isolation. He also can work various sets, such as pick and rolls.
Barnes was a reliable shooter heading into the NCAA tournament and could hit his shots whenever called upon; his 17.1 points per game stood as a testament to his ability to take over scoring.
However, that doesn't mean he'll do the same in the NBA.
Barnes' DraftExpress.com profile noted that he may not be well-suited for being a No. 1 scorer right away. Beyond that, it adds, "The biggest question mark teams will have about Barnes is whether he has the upside to be the best player on an NBA playoff team, or if he would be better suited playing a complimentary role."
That's a significant question mark, because teams looking to draft Barnes in the Top 10 or even Top Five might be looking to turn to him to be the top scorer. Further, if he can't be a top-flight scorer who can carry the team from being a cellar-dweller to a title contender, teams might not place as high of a value on him.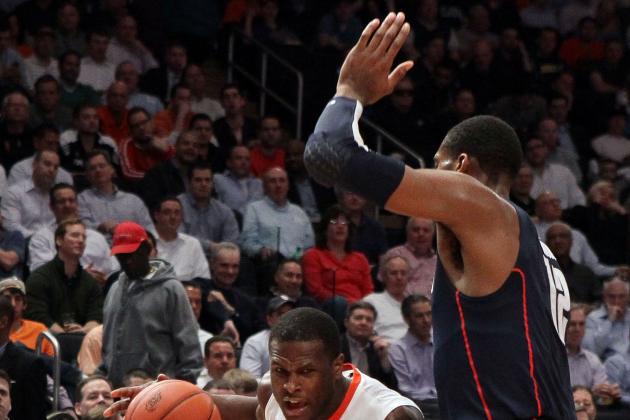 Jim McIsaac/Getty Images

Andre Drummond is supposed to be a strong center prospect, but he doesn't give teams everything they'd want in a center.
Drummond is a non-factor offensively. He doesn't have many offensive moves or ways he can score. His DraftExpress.com profile notes that he finishes well on pick and rolls, but he is seen as one who doesn't really desire the ball.
On the boards, Drummond is a mixed bag. He rebounds well on the offensive end (3.4 offensive rebounds per game), but is ineffective on the defensive end (4.2 defensive rebounds per game).
His physicality leaves much to be desired, especially since he's such a strong, thickly built player.
Drummond is acknowledged to be a project, but teams may not want a project as a Top-Five pick. Teams like the Washington Wizards and the Cleveland Cavaliers want their top pick to contribute immediately.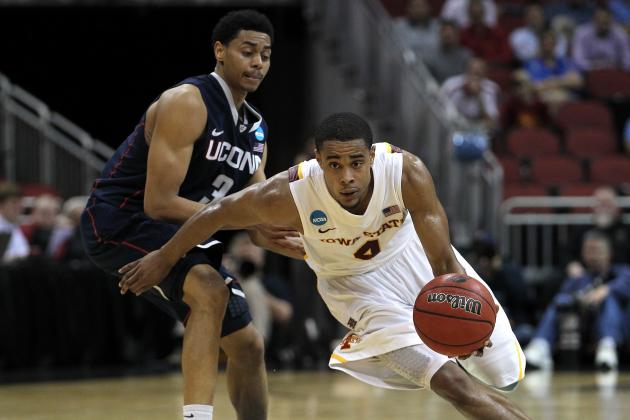 Jonathan Daniel/Getty Images

Jeremy Lamb is an intriguing scoring prospect. Last season, he averaged 17.7 points per game on 47.8 percent shooting, including 60.1 percent from two-point range.
Now, some of his tendencies on offense weren't pleasing. As his DraftExpress.com profile notes, Lamb often took bad shots to assert himself. He didn't play hard for most of the time he was on the floor, either.
His profile also notes, "teams will want to do their best to find out how likely they think he is to reach his potential and fit into a winning culture."
That isn't promising. Teams would want Lamb to be one who could help them become a playoff team, but he might end up holding the team back by giving inconsistent effort and trying to do too much himself offensively.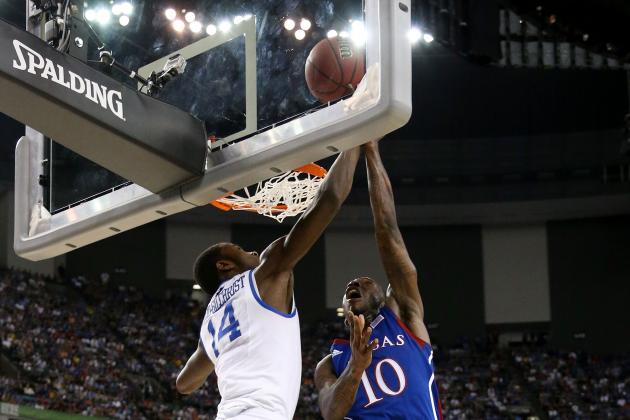 Ronald Martinez/Getty Images

Tyshawn Taylor might seem like a good prospect on the face, considering his 16.6 points per game on 47 percent shooting, but there's a good reason why he's a late-first-round prospect.
Taylor is limited in his ability to affect an offense; his DraftExpress.com profile notes that he can't hit shots close up. He also doesn't have consistent dribbling habits, and that inconsistency leads him to make bad decisions.
With that said, Taylor may not be a responsible point guard. Teams would like to see him turn the ball over less, but they'd have to break his bad habits and teach him better court vision to make that happen.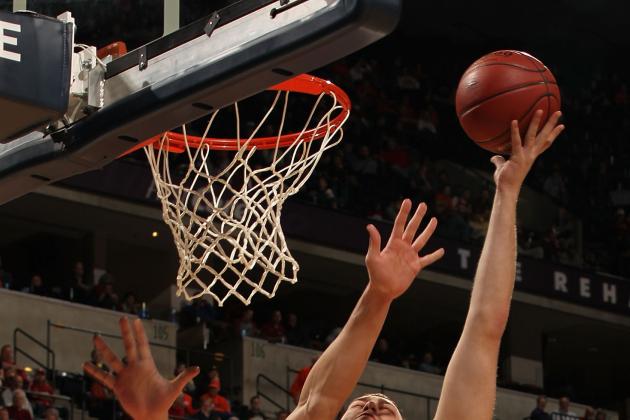 Jonathan Daniel/Getty Images

NBA scouts are infatuated with the physical tools that Meyers Leonard possesses. He has a remarkable blend of size, length, speed and agility. He's yet to fill out his 240-pound frame, but that's not a concern right now.
What is a concern is if he can hang with the tougher big men in the NBA.
Leonard isn't that tough on the inside. He struggled on the boards in Big Ten play; in both games against Ohio State, he had just five rebounds, and against Indiana, he had just three boards. Leonard averaged 8.3 rebounds per game in Big Ten play, but many of his rebounds came against more manageable teams like Purdue and Wisconsin.
Teams have to wonder if Leonard can be consistently effective on the boards. If not, the physical wonder might not be all that people have dreamed.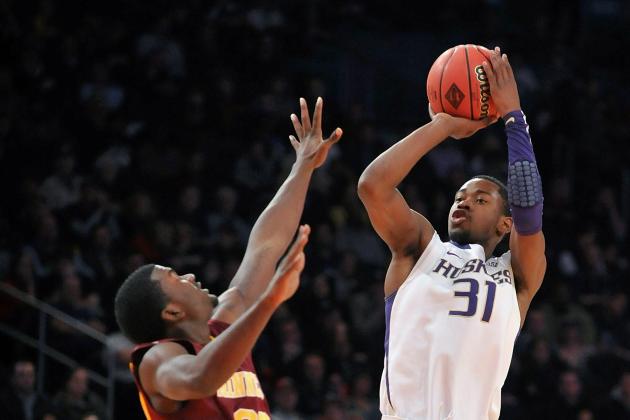 Jason Szenes/Getty Images

Terrence Ross is an explosive scorer who's very much able to affect a game with his outside shooting.
However, his skill set is fairly limited.
Ross isn't a very good ball-handler. His DraftExpress.com profile noted that his ability to attack the basket improved "marginally" in his last season at Washington, but he still can't go in that strong. He doesn't get separation, and he doesn't have many moves.
Ross might be able to find a way to become more versatile in the NBA, but as limited as he is, he might just end up being a role-player.
Kevin C. Cox/Getty Images

All that fans need to know about Quincy Miller is that he has tremendous injury baggage.
Miller tore his ACL during his senior year in high school. His injury hasn't fully healed, which leaves people to wonder why he came out for the draft after just one year at Baylor.
Miller's lack of readiness due to injury showed this past season. He doesn't have all of his speed and explosiveness, and without those things, he was unable to offensively assert himself in every game.
If he couldn't recover in time to be a consistent presence in college, one must wonder if Miller can be relevant in the pros.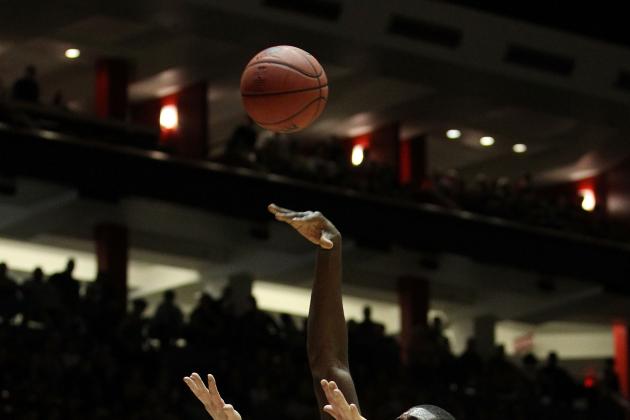 Christian Petersen/Getty Images

Festus Ezeli is one of the more exciting prospects at center. He has a strong frame at 6'11" and 255 pounds, and he's capable offensively and defensively. His blocking ability was something to behold in his senior season.
However, that excitement about Ezeli wears off once fans realize that he's not physical, doesn't hold his ground well in the post on either end and doesn't go up strong while shooting close-up.
That's extremely disappointing when looking at such a strong guy as Ezeli.
It's also why he'll fall to the second round.