Toronto Maple Leafs: 5 Under-the-Radar UFAs the Team Could Sign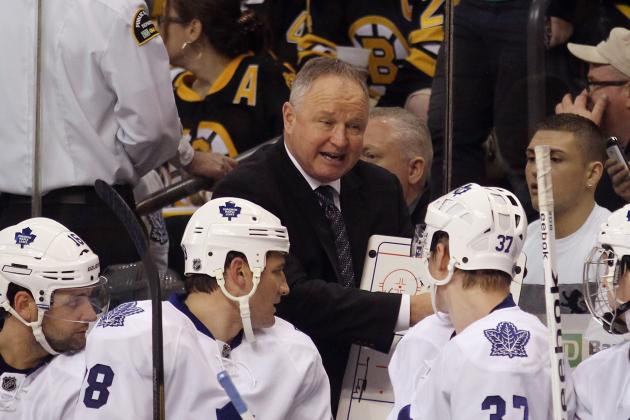 Bruce Bennett/Getty Images

The NHL draft is quickly approaching, and the Toronto Maple Leafs have a chance to address some needs to help the team in the future. However, what the team does after the draft in the free-agency period is even more important if they want to make the playoffs next season.
Every offseason has its bargains and under-the-radar players who can help to reshape your favorite team's lineup. Here are five players the Leafs may want to consider signing to help them get back to the playoffs next year.
Begin Slideshow

»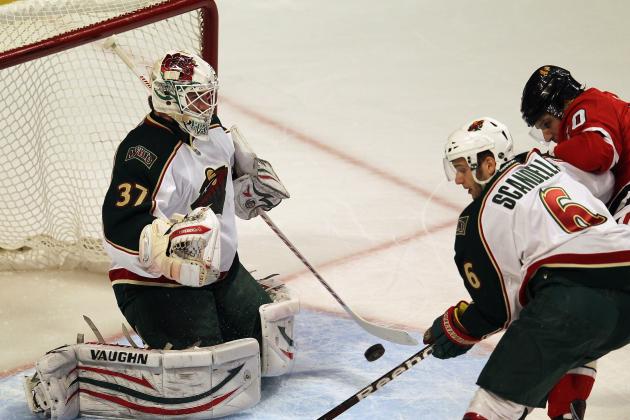 Jonathan Daniel/Getty Images

Recently, many people have been writing about the possibility of Tomas Vokoun joining the Leafs as a free agent, and even the name Roberto Luongo has been mentioned in trade gossip as well. If either of these players are acquired, he will need a competent backup.
Josh Harding, once the heir apparent in Minnesota, may fill the bill. Starter Nicklas Backstrom still has a year left on his contract, but the team wants to eventually go with 2009 third-round pick Matt Hackett, which will make Harding expendable.
Harding had a .917 save percentage and a 2.62 GAA in 34 games, which would have ranked No. 1 for the Leafs by far last season. This is after the Wild ranked fifth worst in the league in shots against per game.
Harding is 27 years old and has the skills, but injuries and concentration lapses have prevented him from seizing the starting job. The Leafs could sign him cheap, as he is still unproven, and the fact that he is an unrestricted free agent means no risk. If everything breaks right for him, Harding could be a great addition to this talent-thin position.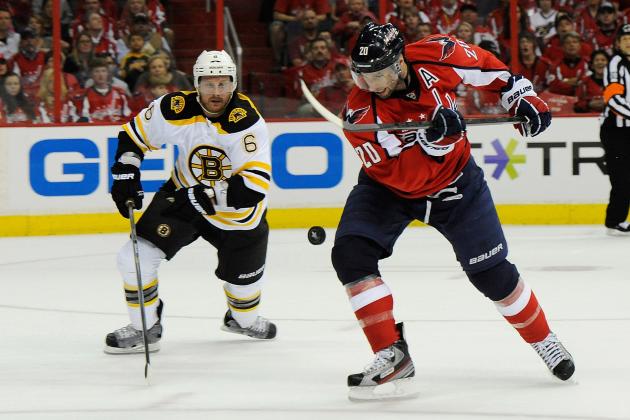 Patrick McDermott/Getty Images

After ranking next to last in goals allowed last year, the Leafs need to upgrade the blue line. In many games, they looked out of position in their own zone and as a result, they were not in position to block shots.
Greg Zanon is a premium shot-blocker who will rarely be outworked in the defensive zone. While he doesn't play much of a physical game, he has a knack for always being in position and is considered a shutdown defenseman. His team-first attitude is something the Toronto squad lacked this past year on defense. He won't contribute much on offense, but his presence will be felt in the the Leaf's end.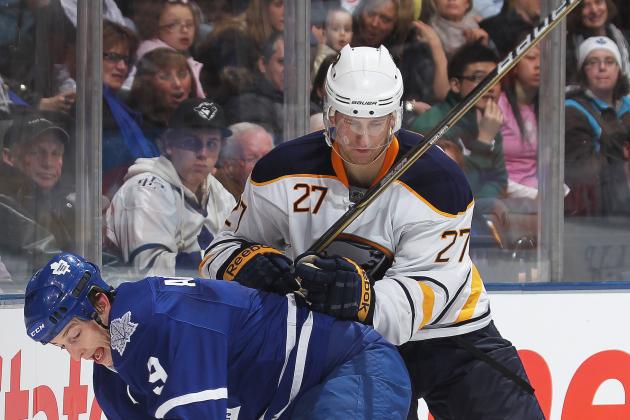 Claus Andersen/Getty Images

Among the many defensive problems last year was Toronto's inability to get to loose pucks in their own zone.
Shaone Morrisonn is a mobile defenseman who is very capable in his own end. He is tall at 6'4", and his wingspan enhances his ability to chase down pucks and clear the zone. He also has a mean streak, which would be welcomed as Dion Phaneuf, the team's most skilled offensive defenseman, led the team in penalty minutes last season.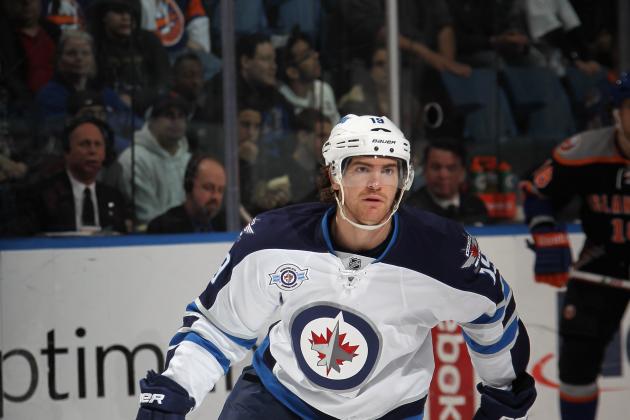 Bruce Bennett/Getty Images

Jim Slater is an underrated checking-line center with top-end speed. This makes him adept at forechecking and backchecking, as well as running down loose pucks. While he has moderate offensive skills, he can be counted on to check an opposing team's most skilled forwards.
He is also very effective on the penalty kill. This is another area of concern for Toronto, as they finished 28th in the league on the PK last season. He can also get under an opponent's skin and has a motor that never quits.
While it is true that the Leafs have an abundance of centers who can't score, they do lack players who bring maximum energy on a nightly basis, which is why Slater would be a welcome addition to the team.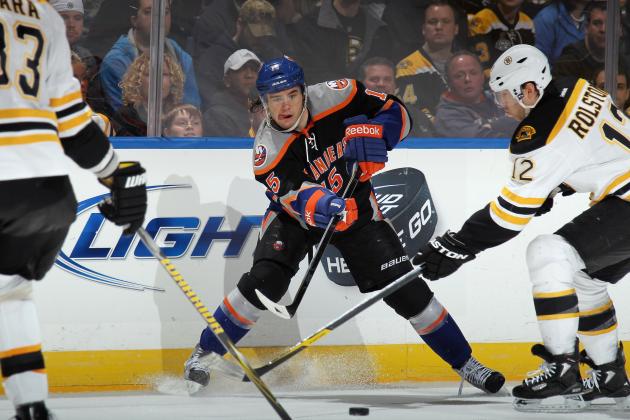 Bruce Bennett/Getty Images

Phil Kessel is the top-line right wing. After that, there is a huge drop-off at the position.
P.A. Parenteau could be the missing piece on the second line for the Leafs.
He has good offensive instincts and has a knack for piling up the power-play points with his passing and puck control. He can even play center for Kessel with the man advantage, which was a strength for Toronto last year, as they finished ranked 10th in that category. He also doesn't shy away from doing the dirty work in the corners, and he plays bigger than his size might lead you to believe.
Parenteau may be the best value on the market this year in terms of offensive production and projected salary. He is just 29 years old and could very well be a point-a-game performer in the right situation.