WWE: Why Three-Hour Raw Will Burn out the WWE Universe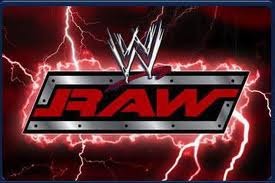 A lifelong legacy. Photo by wcwrules4lyf.wordpress.com
Monday Night Raw has been around for decades.
It will soon celebrate a milestone 1000th episode in July, and Vince McMahon recently announced that the company is going through with its plan to expand the flagship show from two hours to three every week.
This is indeed big news.
However, big news isn't always good news. For the longest time, WWE has had quite a rough time making Raw interesting. There have been some good spots, but on average the show rarely passes the 3.2 mark in the ratings compared to some great times in the past.
Though I commend company officials' efforts to try new things out, I feel that expanding to three hours may prove to be a huge mistake.
Here's why.
Begin Slideshow

»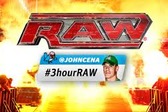 Watching Cena for another extra hour will drive me insane. Image by WWE
With a calendar already stacked with too many useless pay-per-views, bringing WWE Raw to three hours will just make the casual fan sick of the product in the long run.
These are dangerous times. Nothing is secure anymore—though was anything really safe in the first place? Take WCW for example. It tried to turn Nitro into a three-hour phenomenon but ended up being a real nightmare that burned itself out and died.
I don't want WWE to die.
Some may argue that it can allow for some Superstars and Divas to get a chance to shine, but when you look back at the last few shows, two hours of crap is still crap and adding an hour of dancing, comedy spoofs and six-man tag matches hardly makes this a success.
If this extension is to stay and be successful, then reducing the number of paid events would be something I would be ready to accept.
A long three-hour Raw, Smackdown, NXT, Superstars and 12 pay-per-views? I give WWE five years tops before it implodes and vanishes.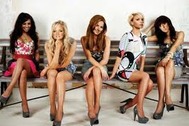 Spice up WWE ladies. Image by fanpop.com
As mentioned in the previous slide, the current state of Raw is not so good. Too much nonsense as we speak which makes a longtime fan like me turn away because I am bored to death.
Why isn't the Divas division taken seriously? John Cena is still the center of attention and John Laurinaitis is a poor man's Vince McMahon; Big Show vs. Cena again?
Those are but a few examples. There is also all that comedy. Santino is funny and I like him, but what about all those dance-offs and Brodus Clay? There's no way the average viewers will ever stand for more of this abuse.
There is also that little matter of two-to-five minute matches. Superstars don't get much of a chance to shine in such a small amount of time and I fear WWE will only extend that with the three-hour formula.
Having more people in short matches doesn't help things get better; it makes it worse. The show will not be taken seriously anymore. That is a shame.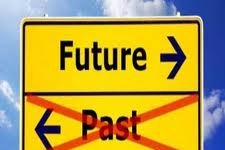 Look to the future and do well. Photo by datpiff.com
Instead of pushing to three hours, I'd re-invent the wheel.
You can have a great two-hour show with lots of action and nice interviews, etc. No need for stupidity and no fear of burning out the product. Be serious and take it from there.
For years, I have heard people crying out for the return of the Attitude Era or the turn of John Cena. These things will not happen, get over it. What can happen is a Monday Night Raw that is so good, you just can't wait to see it again next week.
There is immense potential already, but if it keeps going like this, it will fade away. Making our pain last longer will not help, so scrapping whatever it is you are doing now and going back to the drawing board is the best option.
Proper build-up of storylines, quality matches, old fashion interviews...these kinds of things will save Raw and ultimately WWE—not a three-hour show filled with random idiocy and the brand new Superstar T-shirt.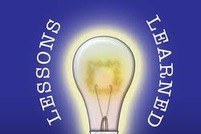 I have an idea!!! Image by wisesyracuse.wordpress.com
Those who fail to learn from history are doomed to repeat it.
Is this really where WWE is headed? The pits? No!
I couldn't care less if WCW died. Sting, Lex Luger, Goldberg...all are names I am glad to not see on TV anymore (TNA is beneath my notice except for Mickie James).
At this point in time, I will give this new venture a chance, it may surprise everyone but I'm a realist, and this product must be somewhat destroyed and reborn from the ashes, not made to last longer.
These are critical times and the world will be watching. Don't say I didn't warn you, WWE.
If you realize it is all a mistake then I'll forgive you. That's the way love goes.