5 Coaching Positions Available for Barry Bonds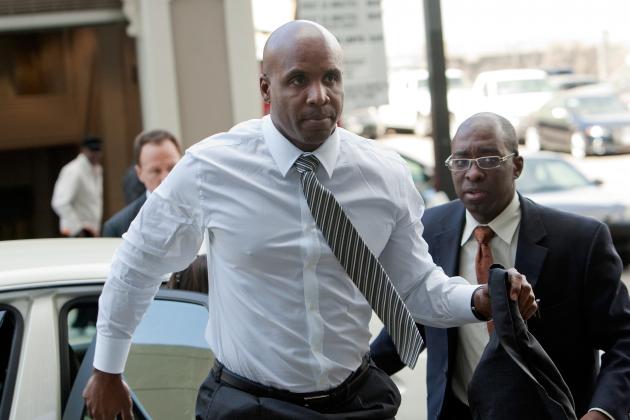 David Paul Morris/Getty Images

This morning I was eating my breakfast of champions when I read the following headline from SF Examiner: "Barry Bonds Seeks Instructor Role With Giants."
Naturally, I rubbed my eyes to make sure I was reading that right, and then I proceeded to choke on my bagel.
Sure enough my eyes didn't deceive me; Barry Bonds is actually looking for a job in the MLB. The same Barry Bonds that practically cheated his way to the record books and found himself in a legal pickle years after his career was over.
It seemed ridiculous at the time that one of the most controversial athletes in the history of mankind would have the nerve to ask for employment, but then it made sense to me. Maybe Bonds does have a few positions open for him on San Fransisco's bench, and perhaps he can pass some of his talents along to some up and coming players in the organization.
Hey Giants' front office, if you're reading this, I have five positions that will fit Bonds like his size 25 hat right here!
Begin Slideshow

»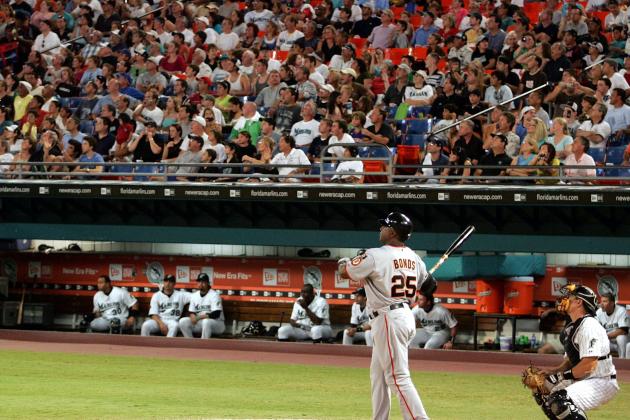 Marc Serota/Getty Images

Come on, who doesn't like watching their bomb explode in the bleachers?
Well if you even watched one highlight show in the early 2000's, you would know Bonds loves watching his home runs more than his first born child.
During his home run chase when he was closing in on major milestones*, he would stand in the batter's box for so long he was receiving mail at one point. Even audience members at a Blue Angels air show don't stare at the sky for the amount of time Bonds did.
So who better to teach the young sluggers how to adore a home run ball in San Francisco than the man himself?
With Bonds on the staff he can bring back the over-the-top arrogance that the San Fran batter's boxes have been missing dearly.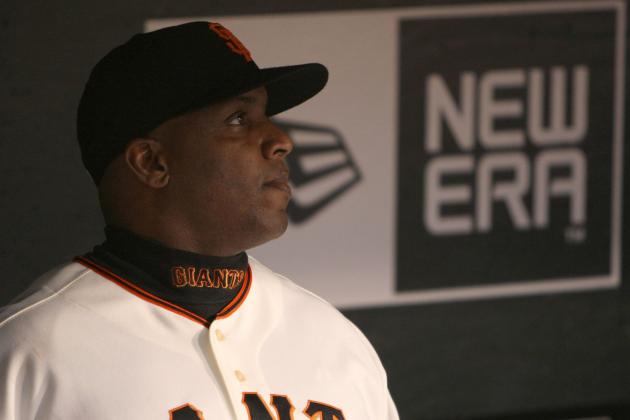 Jed Jacobsohn/Getty Images

What? This position doesn't exist you say?
Well Bonds was so good at being a terrible teammate, they might as well make the position for him.
As documented by then-Sports Illustrated writer Rick Reilly, Bonds wouldn't show up for team pictures, wouldn't take the team bus and booked it out of town when he found out he lost the NL MVP vote to teammate Jeff Kent.
What a guy.
I can understand big-time players wanting their own privacy, but Bonds took it to a whole new level.
He needed three lockers to himself with a big screen TV (only that he could watch), and surrounded himself with his own personal masseur, trainer and PR guy because using the Giants trainer and PR man simply wasn't good enough.
This big-headed (figuratively and literally) teammate loved nothing more than being a horrible teammate, and he should have no problem passing those traits on to the younger players looking to be divas as well.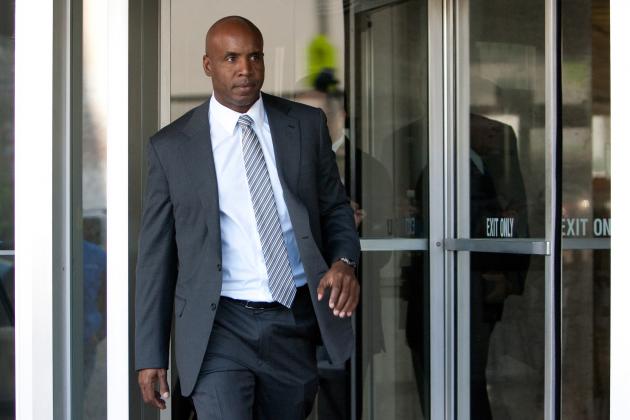 David Paul Morris/Getty Images

In April of 2011, Bonds was charged with giving an evasive testimony to a grand jury in 2003 for a steroids investigation. You know, a felony.
Well despite lying to a grand jury and having that charge file under the category of "felony," the judge decided to play softball with this baseball player and gave him a cupcake sentence. Bonds was sentenced to 30 days house arrest (which is the biggest joke of a punishment in our legal system), two years probation and 250 hours of community service. That's approximately the same amount of hours he spends per month denying steroid use.
The fact that he dodged a steroid conviction and jail time should get Bonds an honorary law degree from every university in the nation. Or just a job on the Giants as their legal consultant, because from what it looks like he can get some sweet breaks in the judicial system.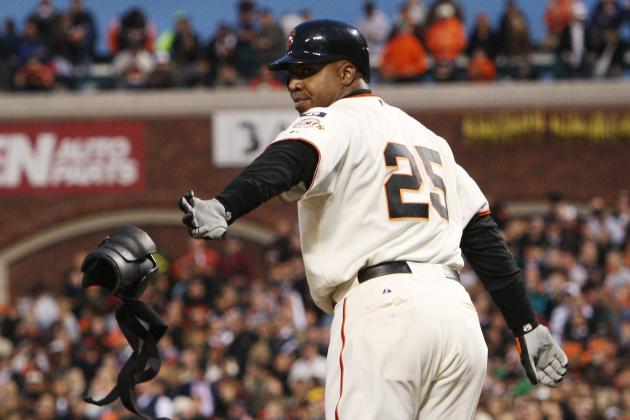 Justin Sullivan/Getty Images

Barry Bonds was never known for his arm in the outfield, but that doesn't mean he wasn't good at throwing his teammates under the bus.
When Bonds failed an amphetamines test in 2006 (go figure) he immediately pointed to Mark Sweeny and said he got the cream from his locker, because God forbid he takes responsibility for his own actions. That's just crazy talk.
It came out later that Bonds admitted he did not receive anything from Sweeny's locker, and he apologized to his teammate later on.
But come on, how can you not appreciate a teammate that is that great at victimizing his own teammates? I mean those are skills you just don't find these days, and with Bonds on the bench he can bring that back to San Fransisco.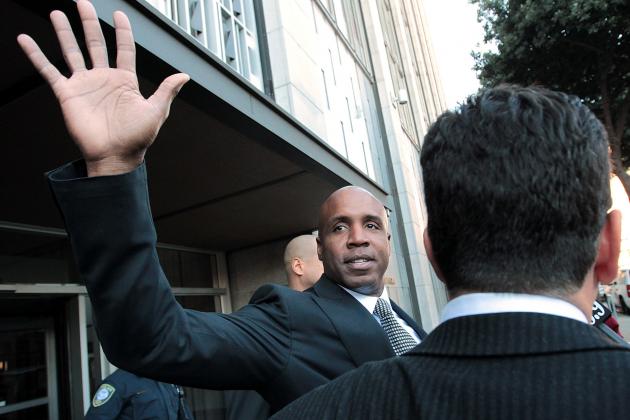 Justin Sullivan/Getty Images

To be honest, it looks like Bonds is starting to turn his image around as of late, so let's end his job list with a positive one.
Last year when Brian Stow was beaten outside of Dodger Stadium the whole baseball world was shook, especially in the Bay Area. In the darkness of the whole case, there was one man who wanted to make things right immediately, and it was indeed Mr. Bonds.
Bonds decided to help Stow, who is a single father, by pledging to pay for his two kids' college tuition.
Not bad, especially since you practically have to mortgage the Taj Mahal to pay for an education these days.
So there you have it, five positions we could be seeing Bonds step in to once his legal troubles clear up. Whether you loved him or hated him, it will be entertaining to watch what the Giants decide to do with their former player.