Derek Jeter: Yankees Great Already Past Cal Ripken as Greatest Shortstop Ever
June 1, 2012
Jeff Gross/Getty Images
New York Yankees superstar Derek Jeter is within sight of Baltimore Orioles legend Cal Ripken Jr. on the all-time hits list, and barring injury should overtake him sometime around the summer solstice.
Though their career totals are crossing paths, Jeter continues to edge further ahead as the greatest shortstop in modern baseball, and perhaps of all time.
Ripken was ahead of his time, a large shortstop with power and a big bat, and with grace and athleticism rarely seen until the next generation of middle-infielders. Above all, he was the consummate professional, dignified to fans and media, the Iron Man, and the face of his franchise.
Jeter has taken Ripken's stature and added even more athleticism and speed. He has been the spark plug in driving the legendary Yankees, and has done so with renowned class. He has been the complete ballplayer, and is now being discussed as the greatest shortstop in history.
Will we ever see his likeness again?
Captain America
Heroes come in all varieties, and though their common bond is talent, the ways they handle their gifts will define their careers for generations to come. There have been many talented baseball players who were prolific hitters or record-breaking marvels, but few of them maintained their standard of excellence to define their particular era as a baseball hero.
Jeter, like Ripken, immediately brought leadership and a winning aura to his franchise. He has defined the Yankees and their five championships in countless ways, but has also stood as an ambassador and legend of Major League Baseball.
He is a throwback to bygone times, and would have shined in any era, from tobacco-stained dead balls to New York's 1950s rivalries. He is the embodiment to American baseball, as natural as Yankee Stadium grass and as legendary as the monuments that watch over left field.
Jeter has a touch of Joe Dimaggio's mystique, complete with a desire to respect the game and win. His effort is genuine and faithful, like an old Rawlings leather glove that comes through to stab a hard shot deep in the hole. And he will deliver routine greatness, ready to jump and throw across his body for another of his patented assists.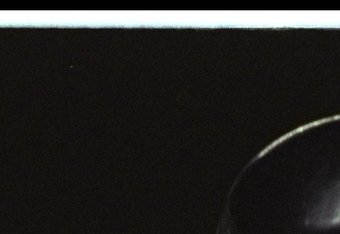 Al Bello/Getty Images
It's hard to remember baseball before Jeter, just as it is difficult to imagine life before the internet, the symmetry of their arrival seemingly ordained.
With all the turmoil and change that has stained or reconfigured baseball in the past 17 years, he is the salve that heals the hearts and gives hope to fans across America.
Jeter is Mr. Baseball, and will forever be revered in the same breath with legends such as Walter Johnson, Stan Musial, and Henry Aaron. It's a very short list, even amongst immortal Hall-of-Fame talent.
A True Marvel
Jeter is poised to move past Ripken on the hits list next month with number 3,185, preferably as he leans across the plate and pokes a single into right field. And then only time will determine how many more hits and plays he will produce as he continues his remarkable career.
His renaissance on the field is a reminder of what Yankees fans have known and loved, but it must not be taken for granted, only savored.
How much magic is left in his bat or in his ability to produce a winning play? Maybe he can get on base, swipe a few bags, step across home plate in October, and spur the Yankees to a 28th World Series title.
His durability and consistency will be impressively inked on the backs of baseball cards and engraved at Cooperstown. And one day, long after he has retired, fans will regale their posterity with stories and eye-witness accounts of Jeter's heroic simplicity.
The Avengers
Shortstop has always been a position of command, requiring heart and magic. Those who are not worthy are soon weeded out, for winners are needed to galvanize a team's spirits.
By all accounts, Pittsbugh Pirates legend Honus Wagner set this standard with his hitting and base-stealing and by raising the standards of excellence for middle-infielders that would not be approached for decades to come.
There have been other notable captains, including the Wizard of Oz and his magical glove. Say the name 'Ozzie Smith' and St. Louis Cardinals tradition and blue-collar play will hearken back to Stan Musial and even earlier to the hard-charging Gas House Gang mentality.
Ripken's greatness played game-after-game with tireless efficiency, two MVPs, a World Series Championship and with the respect and admiration from all who followed baseball in the 80s and 90s.
And now Jeter has taken his Hall-of-Fame career to rarefied heights, above other talented shortstops who had similar or even better talent, but who found their destinies turned for one reason or another.
If it was 1999, would you have bet that Jeter was a more worthy choice than either Alex Rodriquez or Nomar Garciaparra to lead your franchise at shortstop for over another decade?
Regardless of the era, team or position, perhaps there was never a better choice in the history of baseball to lead a franchise.
There will only be one Derek Jeter.