Liverpool: 10 Reasons Reds Will Return to Glory in 2012-13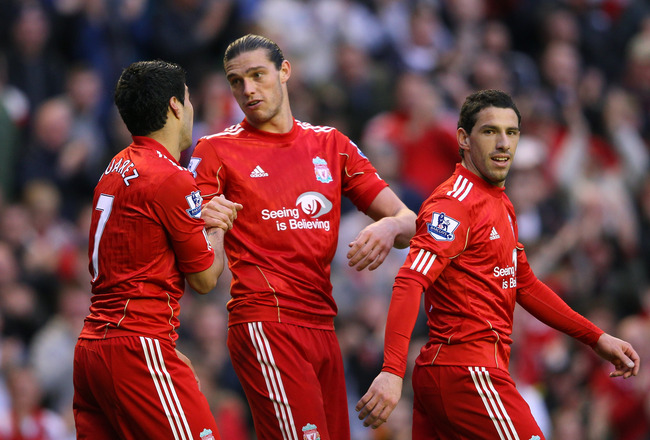 Alex Livesey/Getty Images
Let's put it plain and simple: The 2011-12 season was not kind to Liverpool. Sure, they had their high points with the Carling Cup victory and an appearance in the FA Cup final, but everything else was an absolute disaster.
Not only did they overspend on average players like Stephen Downing, but they also finished behind Everton in the league standings, even with their payroll dwarfing that of their crosstown rivals.
The Reds struggled all season with injuries to key players, a lack of goal-scoring and a manager who put on a clinic of how not to oversee a football club.
With the inept Kenny Dalglish gone, Reds executives will be looking to reverse the fortunes of the historic club with a new head man and a crop of effective and reasonable transfer additions.
Things honestly couldn't go any more wrong in 2012-13 than it did this past season. With that being said, Liverpool has the potential and the means necessary to get back on top of the Premier League next season.
Let's take a look at how Liverpool will return to glory in 2012-13.
Kenny Dalglish Will No Longer Be at the Helm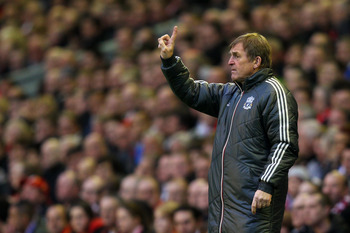 Alex Livesey/Getty Images
Kenny Dalglish will always hold a place in the hearts of Liverpool faithful as the legend made a vast impact on the pitch in his playing days, compiling over 350 appearances and 118 goals for the Reds.
However, the season that Liverpool just endured is unacceptable based on their standards of winning. With that premise, the most logical thing to do after such a disaster is to fire your manager.
As noted before, the Reds had some bright spots this past season with their first trophy in six years, but an eight place finish in the Premier League, Liverpool's worst showing since 1994, is unsatisfactory.
With a gap in the manager position, the head executives of the club will be searching to find the right fit for the Reds.
Roberto Martinez Will Be Named New Manager and Thrive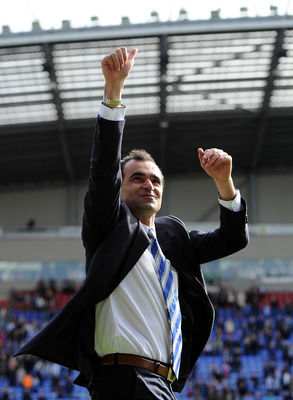 Chris Brunskill/Getty Images
With the expulsion of Dalglish, the Reds should look for a young face as their future manager.
While names such as Andreas Villas-Boas have been speculated, look for Liverpool to bring on Roberto Martinez from Wigan, as rumored around the soccer world.
While Martinez started off rough this past season, his leadership led to a late rally with Wigan, winning seven of the season's last nine contests and earning him Premier League Manager of the Month for April.
The 38-year-old's particular tactical layout of a 3-4-3 will also fit the bill in Liverpool, giving the Reds five defenders when the opponent is in possession and allowing fast counterattacks upon regaining the ball.
Lucas Will Recover from ACL Injury and Be at Full Health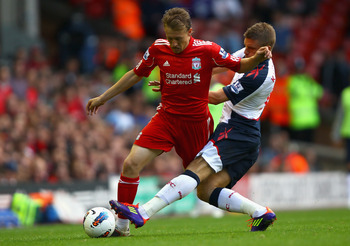 Clive Brunskill/Getty Images
Lucas Leiva's last action on the pitch in the English Carling Cup against Chelsea when the club earned a 2-0 victory, but the Reds' midfield has struggled since his ACL injury.
With the return of the Brazilian stud, Liverpool will regain an intelligent player with bundles of stamina and the ability to run all over the field and make plays.
While paired with Steven Gerrard in the middle of the field, Lucas will be able to create more scoring opportunities for the Reds and make everyone around him better.
Andy Carroll's Euro 2012 Experience Will Help Him Develop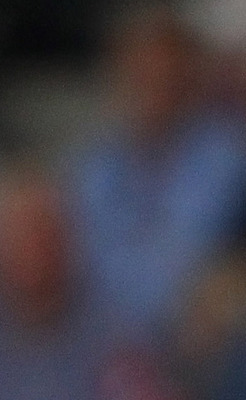 Alex Livesey/Getty Images
Many fans of Liverpool have questioned the signing of Andy Carroll after this past season where the Englishman may not have lived up to his lucrative deal.
In 35 Barclays Premier League games throughout the 2011-12 season, the 23-year-old logged only two assists and four goals, despite a total of 88 shots taken.
However, Carroll looks like he will be an integral part of the new English attack in Euro 2012 which could bring good tidings to Liverpool fans in the upcoming year.
While Carroll has little to no experience in playing meaningful minutes for the English national team, manager Roy Hodgson has been impressed with his work ethic and work up front, leading to the belief that Carroll will get a decent shot at cracking the starting 11.
If the forward can apply his awareness and distribution skills for England and all the while stay healthy, Liverpool fans will be watching an improved Andy Carroll in 2012-13.
Joe Cole Will Return After Weighing Options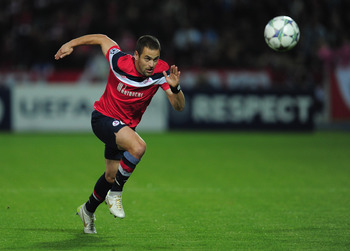 Jamie McDonald/Getty Images
One of the biggest loans of the past year that paid off for the receiving team was Joe Cole's yearlong stint in France with Lille.
In 28 games for the French club, the 30-year-old performed admirably, scoring six goals and creating three assists.
Since the club season has finished, Lille and Cole's former club West Ham showed considerable interest in him according to the Daily Mail, but the midfielder has already said he has unfinished business at Anfield and will look to continue his career with the Reds.
When Cole comes back, he'll strengthen Liverpool's attack and provide veteran leadership along with Gerrard.
Speaking of Steven Gerrard…
Steven Gerrard Will Continue Production Despite Climbing Age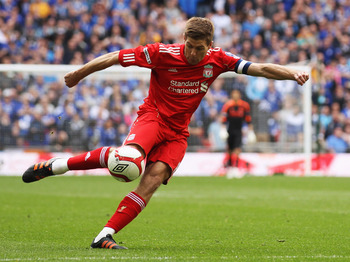 Scott Heavey/Getty Images
After an ankle injury sidelined Steven Gerrard for the early portion of the 2011-12 season, he came back and performed well for the Reds and will do the same in 2012-13.
In just 18 games played in Premier League play last season, the captain of the English national team totaled two assists and five goals on only 31 shots.
And although he is getting up in age at 31 years old, the midfielder has grown every year and can continue to improve his already world-class skills.
A true leader of men, Gerrard will use his incredible striking distance and powerful play to boost up Liverpool next season and help them get back to the top of English football.
Sebastian Coates Will Step Up for Reds' Defense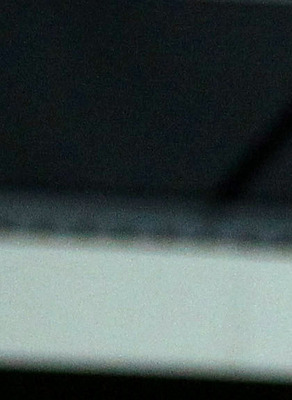 Ian Walton/Getty Images
With the Reds' defense getting older and less mobile (see Jamie Carragher), young Uruguayan defenseman Sebastian Coates will be looked upon to provide life to Liverpool's defense in 2012-13.
Compared to Uruguayan defender Diego Lugano, Coates' sheer physical presence sets him apart from the rest of the pack, standing in at 6'5".
For a man with that kind of mass size, the 21-year-old has a fantastic ability to read the pitch and the technical ability to effectively slice the opponent with efficient outlet passes.
If the Reds are going to have success in 2012-13, their defense is going to have to be on point, and Coates' ability to perform in crucial spots will be huge.
Skrtel Will Stay with the Reds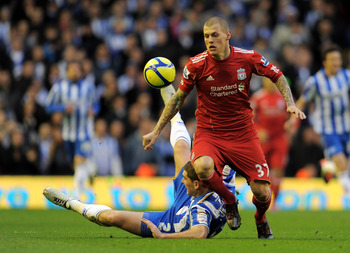 Michael Regan/Getty Images
After Dalglish was removed from his manager position, the lack of a leader has caused a few Liverpool players to question their future with the club, including standout defender Martin Skrtel.
Despite the team's lackluster results, Skrtel had an amazing season for Liverpool and is deserving of more money, which has tempted him to consider the transfer markets via The Mirror.
However, for the Reds to make sure they have a solid defense next year, they'll have to make the 27-year-old Slovakian happy and pay him.
Skrtel at this point is indispensable to Liverpool as his presence took on a lot of pressure, and there aren't many suitable replacements out there on the market.
The Addition of a New Face on the Attack: Ibrahim Afellay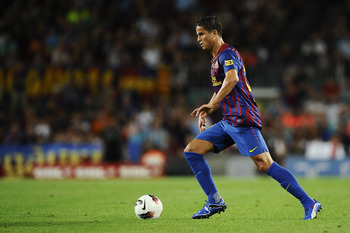 David Ramos/Getty Images
The Reds' goal-scoring efforts were dismal last year and will be looking for vast upgrades in that category in order to grow stronger as a team.
Even with improvements from Carroll and getting other key players healthy, Liverpool still wants and needs to go out and get a big-name attacker during the summer transfer window.
While numerous names have been speculated, according to Examiner.com, one star has a real chance of landing in Anfield by next year: Ibrahim Afellay.
Afellay, a 26-year-old Dutchman, joined Barcelona from the Netherland's PSV Eindhoven in January 2011.
However with players like Lionel Messi, Andres Iniesta and David Villa flooding Barca's attack and a terrible knee injury, it was tough for Afellay to see much playing time or production at Camp Nou.
Despite this lack of impact, Afellay is blessed with excellent technique and barrels straight ahead with the ball, making him difficult to defend.
He truly would be a fantastic fit with Carroll and Luis Suarez as he has the ability to push possession to the sideline or score spectacular goals from the middle of the field.
Luis Suarez Is Still Superstar Despite Incident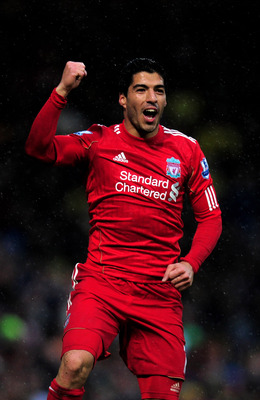 Jamie McDonald/Getty Images
Luis Suarez was all over the headlines this past year, but not for reasons he or Liverpool would have liked.
After a series of alleged racist incidents toward Manchester United back Patrice Evra, Suarez' reputation took a hit as his 2011-12 season could be described accurately as tumultuous to say the least.
However, he is still Luis Suarez. He is still arguably one of the best pure scorers in the world. And he will still be in a Liverpool kit next season.
In 31 games for the Reds last year, the Uruguayan superstar scored 11 goals and helped out his teammates with three assists.
A prolific attacker, Suarez is a lethal striker from any long range or in the box and is extremely evasive on the outside.
Even if everything else works out for Liverpool, if Suarez gets seriously hurt or underperforms, the Reds will have a difficult time competing for the EPL title in 2012-13.
Keep Reading