25 of the Biggest Party Animals in Sports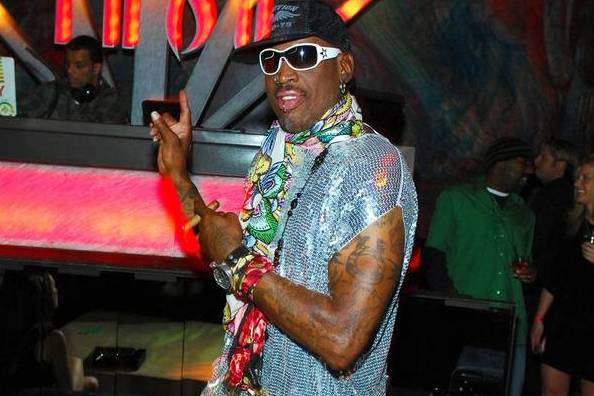 Image via LasVegasSun
Professional athletes are a largely young, physically fit and newly wealthy bunch. Many of whom are more than a little eager to hit the local and national party scene to flaunt their celebrity status. But who can blame them?
It's only natural, particularly early on in their careers, for athletes to kick back a little and enjoy the fruits of their labor. It's not really all that different from what most people do in college—things are just a lot swankier.
Some athletes have no problem balancing their professional responsibilities and their partying requirements. But for some, the lure of the ladies, the liquor and the leisurely poolside lifestyle are just a bit too tempting.
Here are 25 of the biggest party animals in sports.
Begin Slideshow

»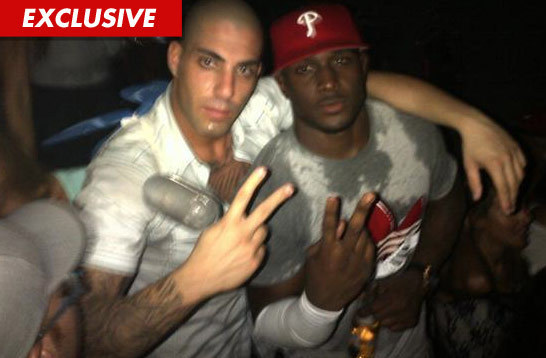 Image via TMZ
The USC draft class of 2006 sure had a lot of guys who really value their party time. Seems that former coach Pete Carroll ran a pretty tight ship in Pasadena.
Beofre being signed by the Dolphins, running back Reggie Bush was a regular on the party scene in New Orleans and is now a regular on the scene in Miami.
Bush doesn't limit his partying to just local venues, he's been spotted at events and clubs in New York, Las Vegas and Los Angeles in recent years.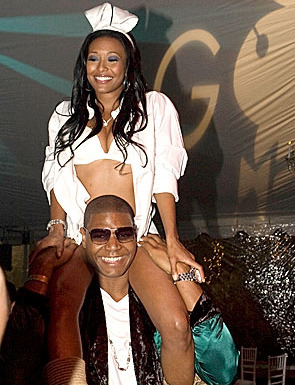 Image via Playboy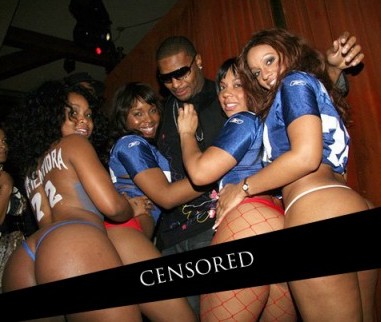 Image via DrunkAthlete.com
Giants defensive end Osi Umenyiora has been on a seemingly endless pursuit of a new contract, but he hasn't let that get in the way of his social calendar.
After winning the Super Bowl in 2012, Umenyiora decided to put all business on hold while he partied for "a month straight."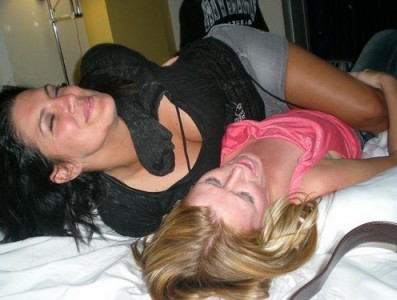 Image via FightLinker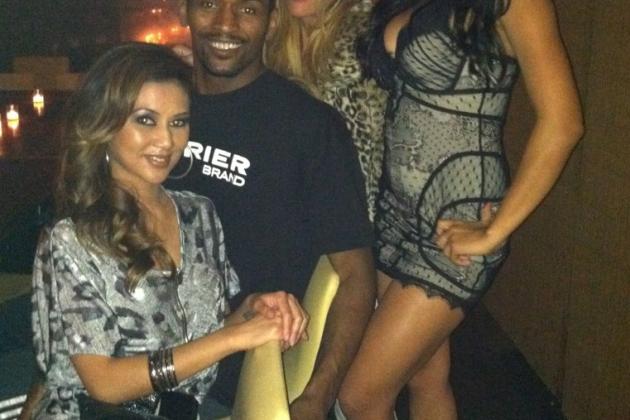 Image via @MettaWorldPeace
You can change a name, but you can't change a man. Metta World Peace is every bit the party animal his former self, Ron Artest, was.
MWP is known to spend weekends and birthdays in Las Vegas and hitting the Hollywood club scene, while serving out his suspensions for being psychotic.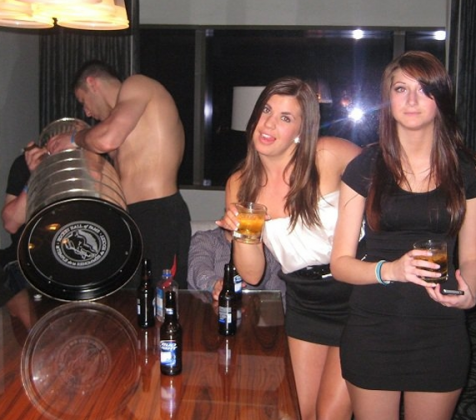 Image via FantasticHockey
After the Bruins won the Stanley Cup in 2011, their first championship in nearly 40 years, nobody enjoyed the offseason more than Milan Lucic.
His partying made news routinely through the entire break, including a drunken spat with his girlfriend, and especially when he brought the Cup home to Vancouver to party—after having beat his hometown Canucks in the finals.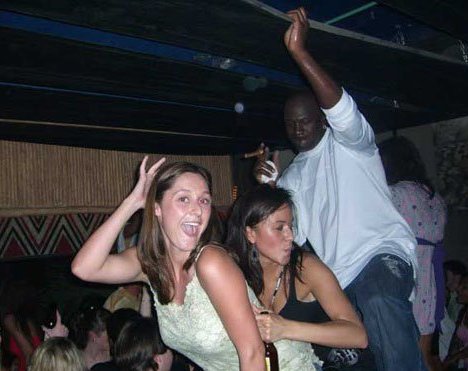 Image via the Chicagoist
Bulls legend Michael Jordan makes no secret of his love of partying, gambling, drinking, cigars and all the other excess his money affords.
He often hosts his own star studded soirees, but could probably have a good time anywhere if the proper supplies were provided. Here is hoping his 33 year old bride-to-be, Yvette Prieto, can hang with His Airness.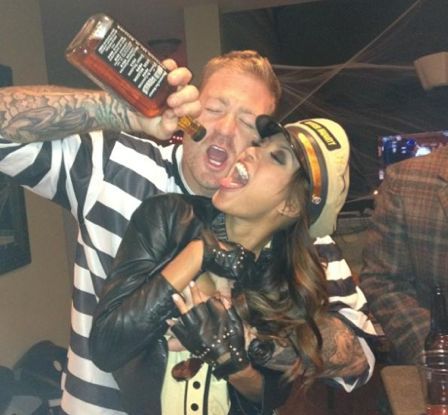 Image via LarryBrownSports
Free agent tight end Jeremy Shockey has been one of the hardest partying players in the NFL for the last few years. In 2009, he was famously carried out of the Las Vegas Hard Rock Hotel's ironically named "Rehab Party" on a stretcher.
His agent cited "dehydration" as the issue—sure dude. And in March 2012, Shockey was featured on BustedCoverage's 'I partied with' series.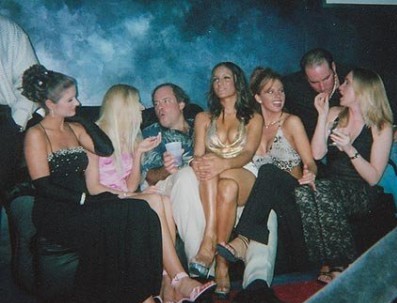 Image via Deadspin
There are few things ickier than the thought of a liquored up and sweating Chris Berman, donning cargo shorts and a Hawaiian shirt, out clubbing and hitting on chicks who weren't even born when he was hired by ESPN.
Yet it happens, and probably far more than anyone even realizes. You're with me, leather.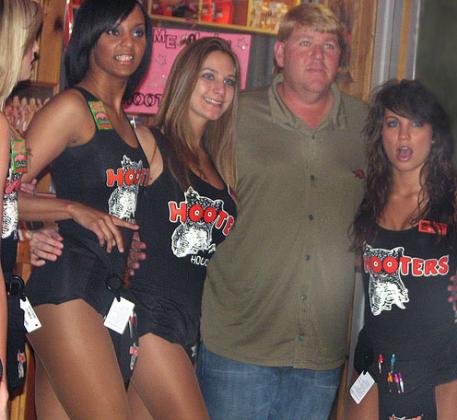 Image via TerezOwens
When it comes to a certain kind of partying, nobody does it like golfer John Daly. And, honestly, that is a good thing—the world can only handle one JD.
He has cleaned up his act a bit in recent years, but we will always have the memory of his arrest for causing a ruckus at Hooters, being busted relieving himself on the course at Pebble Beach and driving a ball off one of Kid Rock's beer cans.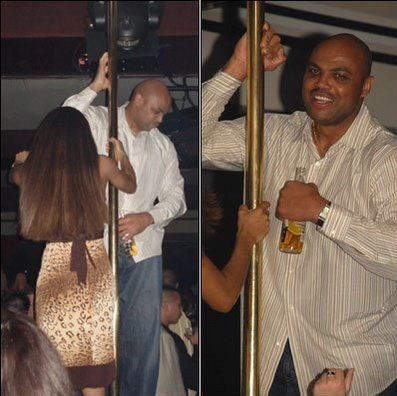 Image via DrunkAthlete.com
What would you expect from retired NBA great Charles Barkley? He already told you he isn't a role model. Barkley has a lot of weaknesses—gambling, strippers and alcohol—to name just a few.
Sir Charles has admitted to problems with gambling and has been sued by casinos in the past. But considering he lost $100,000 on a Super Bowl bet in 2012, something tells me he hasn't changed his ways.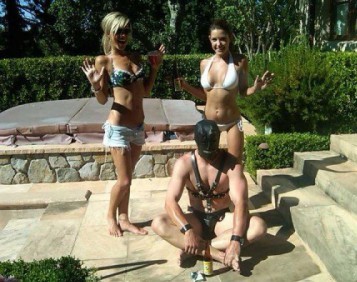 deadspin.com
Recently retired left fielder Pat Burrell isn't exactly your average booze, broads and gambling partier like many in sports. Not that Burrell doesn't enjoy partying with the ladies, he just prefers to engage in the kind of partying that is best left to the wonderful world of pornography.
Naturally, Deadspin has got the salacious deets if you're game. Retirement isn't slowing his game down though, he was recently grabbing boobs in public.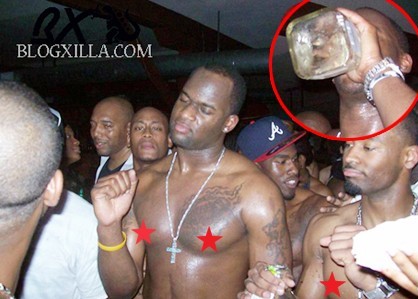 Image via Blogxilla
Bills backup quarterback Vince Young was probably a god on campus at the University of Texas, so it's no wonder he is an accomplished partier.
Young may not be able to handle the responsibilities of being an NFL starter, but he can definitely handle spending his backup bucks on strippers, supplies for an all-male, shirtless Tequila party, and just generally being the big man when he heads back to Texas during the off season.
Image via CollegeHumor
The fact that Bulls star Joakim Noah likes to party is pretty much the least surprising thing ever. Considering he looks straight out of central casting for every slacker movie ever made, it would be remarkable if he didn't know how to kick it in the offseason.
Noah has been spotted out with Dennis Rodman (never a good sign), he skipped the 2012 All-Star game to celebrate his birthday in St. Barts and is a regular on the Chicago social scene.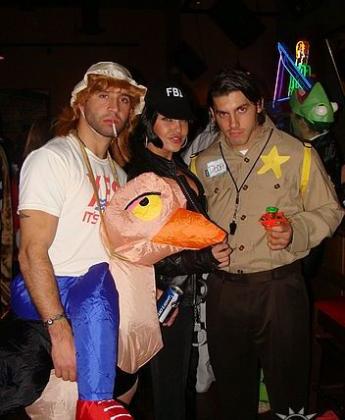 Image via Penshead
I actually have first hand partying knowledge of two people on this list, and Flyers forward Max Talbot happens to be one of them. Not that I have any close personal knowledge, but we lived in the same neighborhood in Pittsburgh and Max was the unofficial mayor of the South Side.
He and Pens superstar Evgeni Malkin were partners in crime back in the day and it doesn't seem like much has changed since he ventured east.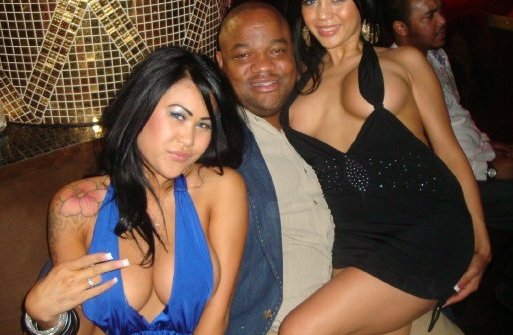 deuceofdavenport.com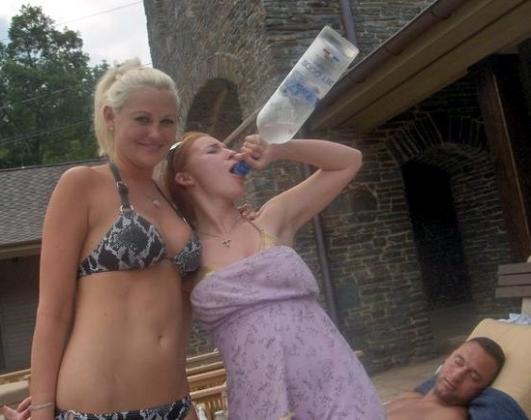 Image via Deadspin
Yankees legend Derek Jeter has been one of the most eligible bachelors in New York City, and the world, for over a decade.
He is ridiculously rich and undeniably handsome, and women trip over each other while throwing themselves at him. Jeter has always been a regular on the NY social scene, particularly when he is in between girlfriends.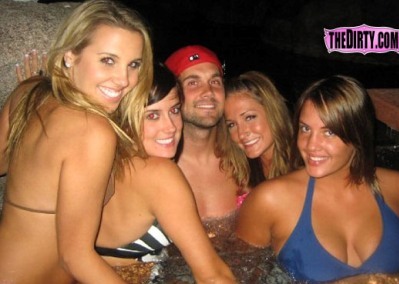 Image via TheDirty
Career backup quarterback Matt Leinart was a highly touted prospect while attending USC, and was drafted by the Cardinals in the first round of the 2006 NFL Draft.
The Cards thought they had drafted a franchise quarterback to build the future on, but they ended up with an underachieving, unmotivated party boy who would rather work on his beer pong technique than learn the playbook.
The interwebs are littered with photos of Leinart in mid-beer funnel and more have been added as recently as February 2012.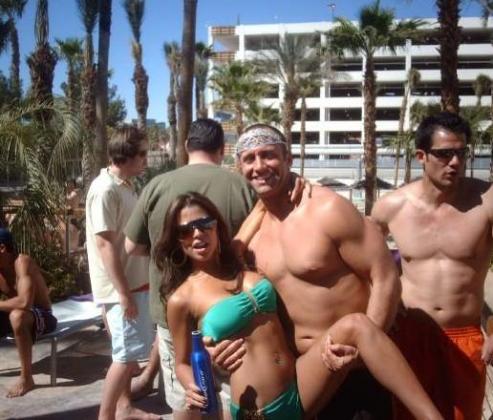 Image via DrunkAthlete
Because of my Pittsburgh roots, this is the other athlete whose party habits I possess first hand knowledge of.
Free agent kicker Jeff Reed has gotten a pretty bad rap as a tool, and it would be impossible to argue otherwise based on the pictures of him, donning a bib, poolside in Las Vegas.
But in his defense, he is actually a really friendly douche in person—in 2010, he actually invited my friend's entire wedding party to his party across the streets, and gave us all really delicious shots before we left for the wedding.
Dude even had the DJ play "White Wedding" while we were there.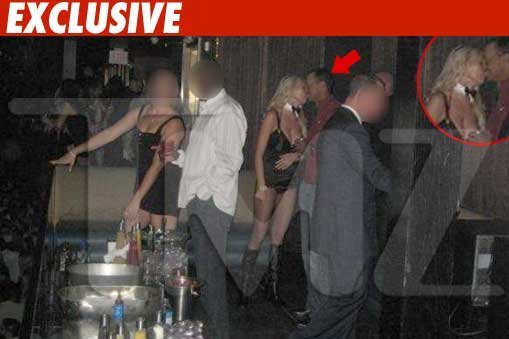 Image via TMZ
A few years ago nobody really had any idea that Tiger Woods was such a depraved party animal. My how times have changed, right?
I actually love Tiger. But, while I am no prude, there is just something a little unsettling about his party habits, in light of all the salacious revelations that went public during his scandal. He used to be a regular on the party scene in Las Vegas and has recently made his triumphant return.
But he is not married now and is free to do whatever, not like that ever stopped him before.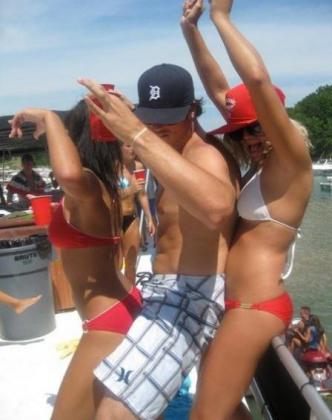 Image via TotalProSports
Lions quarterback Matt Stafford is kind of like Matt Leinart, only with a ton more talent, hotter broads, a real career, leadership ability and the ability to live his party bro lifestyle without allowing it to distract him or negatively impact his job in any way.
Okay, so I guess that makes him the exact opposite of Matt Leinart. There is no question that Stafford knows how to live it up during the summer months, but there is nothing wrong with that when you bring it during the season.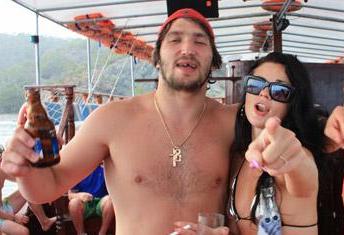 totalprosports.com
Capitals superstar Alex Ovechkin is a regular fixture on the club scene in D.C. and has been known to grab headlines for guest DJing appearances around town.
Like most NHL players from abroad, Ovi heads home to his native Russia for much of the offseason. He is pretty much a king in Russia and is even followed on Twitter by their evil overlord, Vladimir Putin.
The fact that he lives like a king all summer is probably to blame for him starting training camp most years with a sizable belly.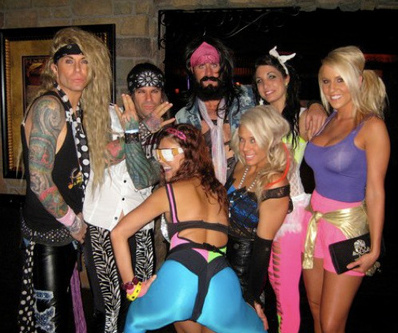 Image via Deadspin
San Francisco Giants reliever Brian Wilson has been a well known partier, dating back to his faux hawk, brotastic days before he switched gears and fashioned the beard.
Wilson and Tim Lincecum celebrated their World Series victory hard in 2010, and then Wilson upped the ante by joining mad man Charlie Sheen's party entourage in 2011.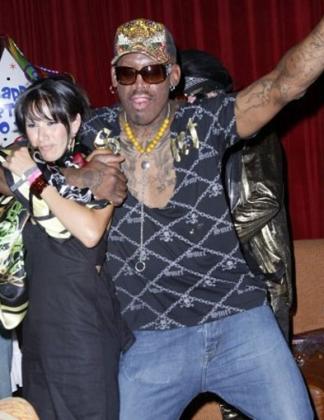 Image via Bossip
This guy really requires no introduction. Dennis Rodman's partying, drinking, gambling and other various shenanigans are the stuff of legends. Definitely a first ballot, inaugural pick for the Sports Partying Hall of Fame.
I wish that was a real thing.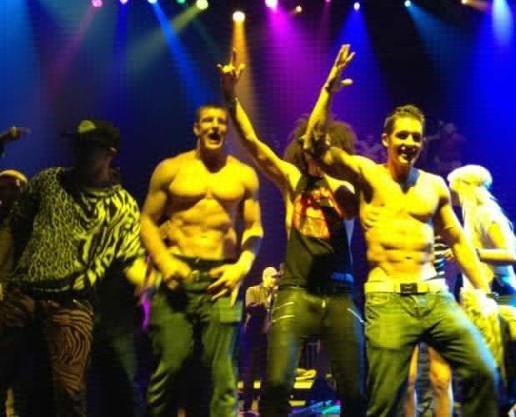 larrybrownsports.com
Patriots superstar tight end Rob Gronkowski is just loving life these days, and why shouldn't he? He has got the money, the girls, the fame and a refreshingly simplistic outlook on life.
A lot of the Pats skipped out on their Super Bowl loser party in 2012, but Gronk being Gronk, wouldn't have missed it for the world. He took a lot of heat for celebrating a loss, but that criticism was a bunch of baloney.
Gronk would never celebrate a Patriots loss. But homeboy was at the Super Bowl, the place was crawling with chicks and he had an invitation to an exclusive party with an open bar and a bunch of bros who felt his pain.
When in Rome... Yo soy la fiesta.