Houston Astros: 5 FAs Who Would Help Them Contend for Playoff Spot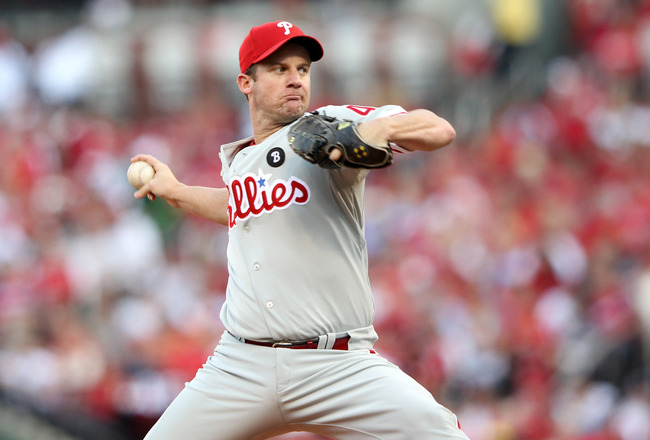 Jamie Squire/Getty Images
The Houston Astros have been hovering around .500 for most of the season and are within striking distance of the division leader Cincinnati Reds. For many it seems to be a forgone conclusion that the Astros will be sellers at the deadline but I don't know if the front office is ready to give up on this season.
Early last week the Astros signed Armando Galarraga to a minor league contract, who is most remembered for the perfect game that should of been. He has struggled since that game but definitely has the talent to be a good major league pitcher. It was a good low risk, high reward option and the team should be looking for more opportunities like this.
The Astros are a young team and many didn't give them a fighting chance in 2012. However, they have played well this season and could be a player or two away from putting real pressure on the division leader.
The team does have a number of young players in spots that they would not want to bring in a veteran to cut into their playing time. However, there are a few areas where they could add a veteran to really strengthen the team.
These are the top five current free agents who in my opinion could make this team a playoff contender.
Damaso Marte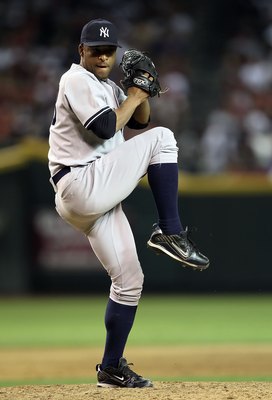 Christian Petersen/Getty Images
Damaso Marte is a left handed reliever that could add some playoff experience to the bullpen. He last pitched in the majors in 2010 for the New York Yankees and has been out since then due to surgery on his left shoulder.
The real question is how healthy Marte is and if he can still pitch like he did before the injury. If he can demonstrate that he is healthy then I don't know if there is a better reliever on the free agent market right now.
Javier Vazquez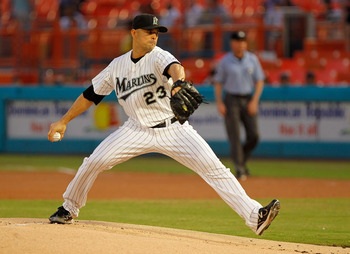 Mike Ehrmann/Getty Images
It is unclear whether or not Javier Vazquez is retired but he is a free agent who pitched very well towards the end of last season. If the team is looking to add another starting pitcher, it would be worth Jeff Luhnow's time to make a call to the veteran.
He finished the year with a 13-11 record and a 3.69 ERA but won his final six starts and only gave up three earned runs in 45 innings over that time frame.
The Astros have been pitching very well this season but with how young the staff is they could cool off down the stretch. This is where a veteran arm like Vazquez can help carry the rotation with ace Wandy Rodriguez and keep the team in playoff contention.
Magglio Ordonez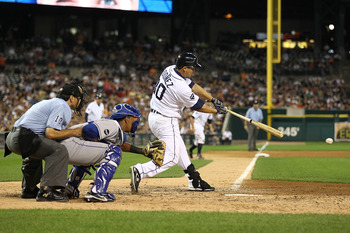 Dave Reginek/Getty Images
Magglio Ordonez is another player who falls into the "is he retired or not" category but it could be worth the call to find out. Ordonez could play right field for the Astros and provide a veteran bat in the lineup with Carlos Lee.
Last year, Ordonez only hit .255 for the Tigers and has seen his average drop each of the last five years. However whatever Ordonez could contribute at 38 years of age is better production than what Houston is getting from the revolving door of players in right field that includes Brian Bogusevic and Travis Buck.
Aaron Rowand
Tony Medina/Getty Images
Aaron Rowand tried to grab a job with the Miami Marlins this spring but was released at the end of March. The Astros could be a perfect fit for Rowand.
He has two World Series rings, plays pretty good defense and can provide veteran leadership to an inexperienced outfield. His offense has fallen off the past few years, batting only .233 last season for the Giants, but he could be a valuable late game substitution for his defense.
Roy Oswalt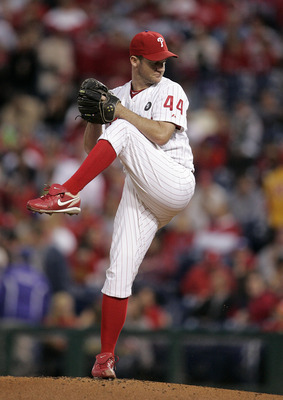 Rich Schultz/Getty Images
This is probably the best move the Astros could make right now and I don't know if any fan of the club would argue with the move. Roy Oswalt is coming off some back issues but with his workload cut in half by signing now, he would have a better chance to stay healthy for the duration of the season.
Financially, this would make perfect sense as a Roy Oswalt signing would provide a boost in ticket sales with more fans coming to see the former All-Star. They could offer Oswalt a Roger Clemens' type contract that he would only have to travel on road trips when he was scheduled to pitch. This would allow him to spend more time at home with his family.
On the field, Oswalt is a top tier pitcher and still has enough talent to be a team changer. He would be teamed up again with Wandy Rodriguez at the top of the rotation and create a solid one-two punch. He already knows how to pitch at Minute Maid Park and has a familiarity with the organization.
Keep Reading

Houston Astros: Like this team?