WWE: Can Ring of Honor Title Match Compete with Raw?
May 28, 2012

A new No. 1 contender for the Ring of Honor world title will be decided at an event that begins at 8 ET/7CT.  If there is any pre-match filler and the match goes long, it may overlap with WWE's premiere weekly show, Raw.  
Is this going to affect WWE Raw viewership? Can the indie upstarts compete with the big boys at WWE?
The simple answer is no, not yet.  
Jay Lethal, Roderick Strong, Mike Bennett and Adam Cole will battle for a shot at the ROH World Championship on June 30 in Pittsburgh.  
Fans can watch it at rohwrestling.com.
As excellent as that match will likely be, Vince McMahon shouldn't be worried. The majority of fans won't recognize the names involved.  
Of the four challengers, only Lethal has had mainstream exposure, and his run in the limelight was brief.
Former Diva Maria manages Mike Bennett, but not many fans will be swayed by her presence. The match will mostly appeal to ROH diehards.  
ROH consistently delivers a superior product in terms of strictly wrestling, but suffers from lower production values and a lack of big stars.
Their May 12 pay-per-view, Border Wars, suffered from major technical problems. Hopefully, they can put that server nightmare behind them and stream their special brand of wrestling problem-free.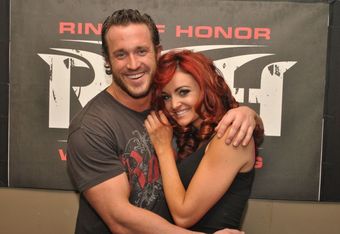 For now, ROH is but a lesser known alternative for disillusioned WWE fans.  
If Raw opens with the Great Khali lumbering out for a match against Heath Slater, a miniscule slice of viewers may switch over to the ROH Four Corner Survival match.
Without major competition, WWE, in some ways, has become the complacent giant.  
It's unlikely that ROH will ever seriously challenge WWE, but if they siphon away a large enough of a percentage of WWE loyalists, then McMahon and company will surely take notice.  
Hopefully, that provides motivation for WWE to step up and fulfill its potential.  
A few geared up WWE fans waiting for Raw could cruise over to the internet to check out the competition.  Does a classic match sway them at all?  
The more ROH succeeds, the more fans of both WWE and ROH will reap the benefits.