Manny Pacquiao vs. Timothy Bradley: Top 15 Reasons to Watch the Fight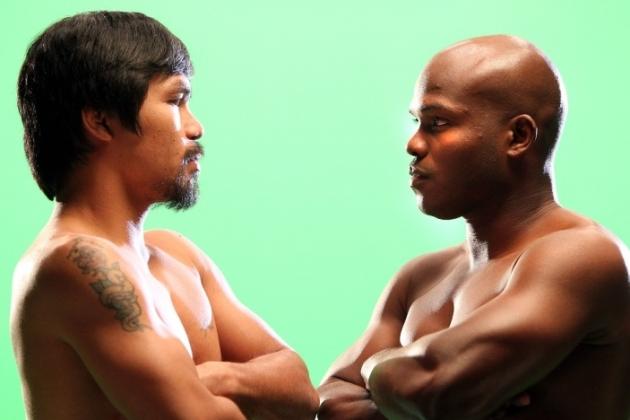 On June 9, Manny Pacquiao (54-3-2, 38 KO) and Timothy Bradley (28-0, KO 12) will take center stage and entertain the world in one of the most anticipated boxing fights of the year.
Pacquiao's controversial victory over Juan Manual Marquez this past November left a bitter taste in the mouths of boxing fans worldwide. A dominant performance over Bradley will sweeten fans to the idea of Pacquiao's potential fight with Floyd Mayweather (43-0, 26 KO.)
Bradley is looking to shock the boxing world and dethrone Pacquiao.
Begin Slideshow

»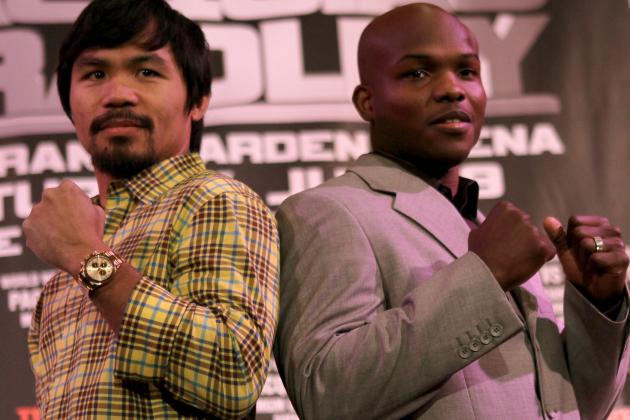 Stephen Dunn/Getty Images

Those outside of the hardcore boxing circle may not know of Timothy Bradley, but he has held world titles in both the Light Welterweight and Welterweight divisions. He is currently, pound for pound, the 8th ranked fighter in the world.
Manny Pacquiao is a fighter who needs no introduction - recently named the fighter of the decade by the Boxing Writers Association of America, Pacquiao is one of the most recognizable faces on the planet.
Bradley will be looking to make a name for himself against the proven superstar.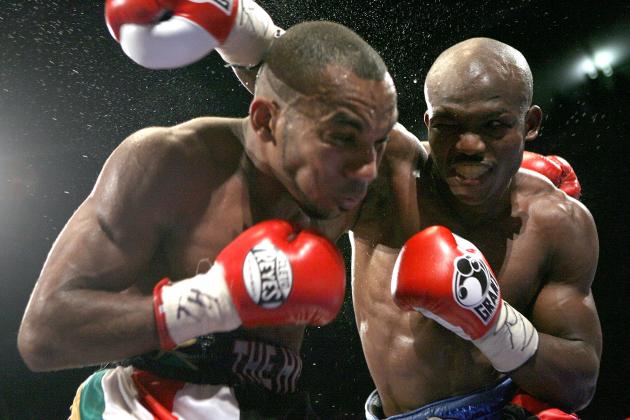 John Gichigi/Getty Images

Whenever Manny Pacquiao steps into the ring, you are promised fireworks. With his come forward style and punches in bunches, the Pac-Man is sure to entertain.
Bradley, too, is not one to shy away from a fight. Bradley is known for his preference for inside fighting. Don't expect him to take a step back from Pacquiao.
The two fighters should provide fans with no shortage of heated exchanges.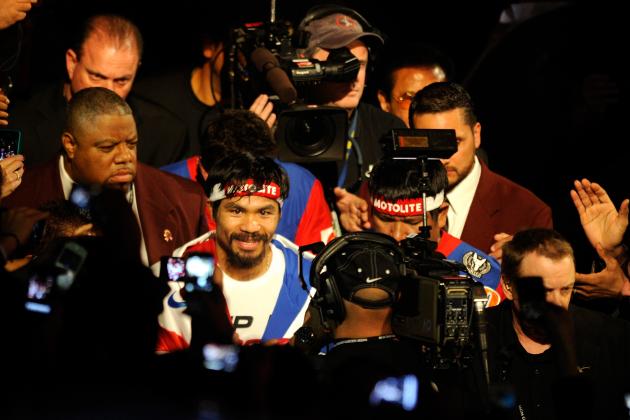 Ethan Miller/Getty Images

Although you probably won't see an entourage like Floyd Mayweather's (Justin Bieber, Triple H, 50 Cent), expect to see some famous faces walking the fighters to the ring.
Manny Pacquiao has frequently been joined by the Black Eyed's Peas apl.de.ap, and was once even joined by Jimi Jamison, also known as the voice behind Rocky III theme song "Eye of the Tiger."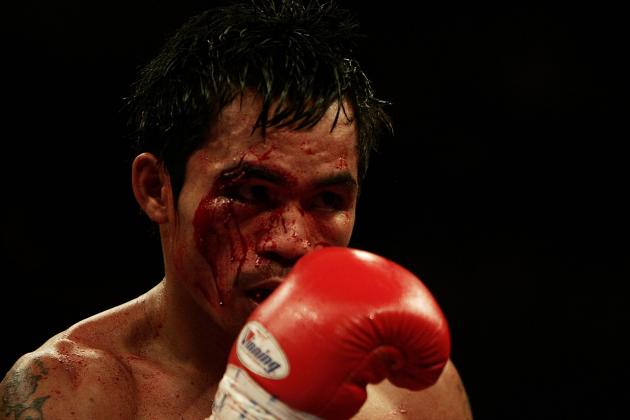 Donald Miralle/Getty Images

Timothy Bradley has been labeled a "dirty fighter" for his tendency to come into exchanges forehead first. In his last couple of fights, he has even used his massive dome to cut his opponent.
It's not a question of if there will be a head-butt, but when.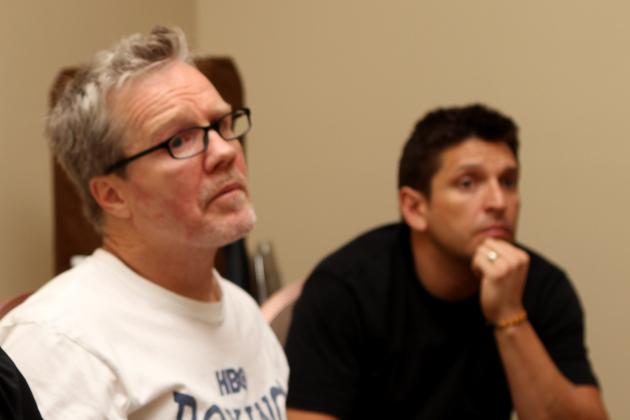 Scott Heavey/Getty Images

For months, there has been tension brewing within Team Pacquiao.
Alex Ariza, Pac-Man's strength and conditioning coach, left during the first part of Pacquiao's fight camp to work with Julio Cesar Chavez Jr., prompting Freddie Roach to publicly state that Ariza should be fired.
Ariza and Roach both work the corner during Pacquiao fights - could there be a blowup in the corner if things are not going their way?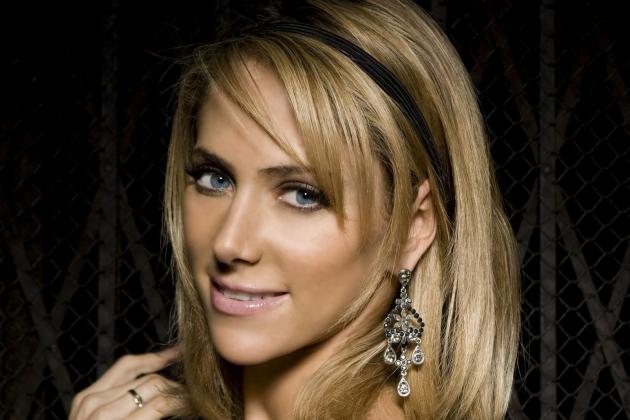 Top Rank Promotions has used Mexican bombshell Inés Sainz as a pre-show host, interviewing and reporting during pre-fight festivities.
Check out her photo – do we still need to explain why you'll want to watch her?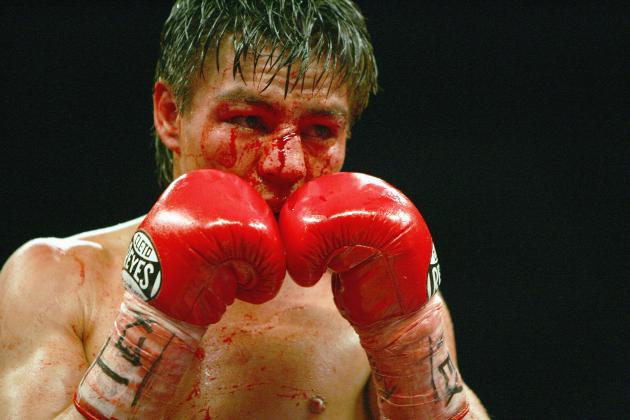 Jed Jacobsohn/Getty Images

For this PPV event, Top Rank Promotions will showcase some of the most dynamic fighters on their roster.
Mike Jones, Jorge Arce, and Guillermo Rigondeaux have all been tapped to add spice to the night of fights.
Jones, Arce and Rigondeaux are all at different stages of their careers, but all will use this international platform as a springboard to the next level of boxing notoriety.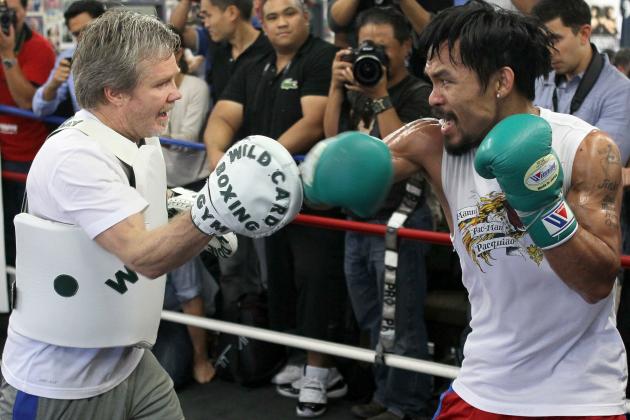 Stephen Dunn/Getty Images

Freddie Roach is one of the best boxing trainers in the business. Pacquiao's career catapulted after he hooked up with Roach.
Roach's life was recently profiled in an HBO reality series and his battle with Parkinson's disease was publicly chronicled. The disease has progressively deteriorated his physical capabilities.
He's been quoted as saying that he will quit training when his body will no longer allow him to work. After years of battling the disease, that time may be soon.
This may be one of the last chances to see the Hall of Fame trainer with his star pupil.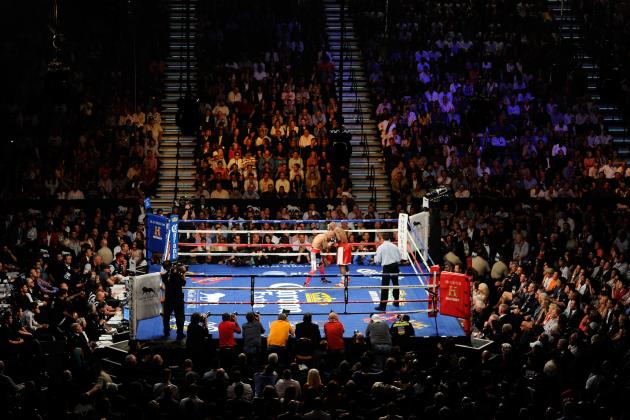 Ethan Miller/Getty Images

There is nothing like a Las Vegas Super Fight. The entire city of Las Vegas becomes the hub of the sports world.
Whether you're in the MGM Grand Arena or watching the fight on PPV, the atmosphere will be electric.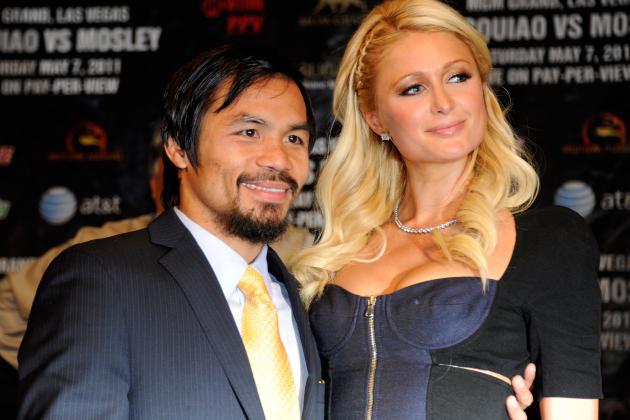 Ethan Miller/Getty Images

Trying to convince your girlfriend to watch boxing? Let her know she's sure to catch a glimpse of the Hollywood elite.
Super Fights always bring out a who's who of celebrities.
Paris Hilton may even be there - in the past, she has traveled to the Philippines just to hang out with the Pacquiao family.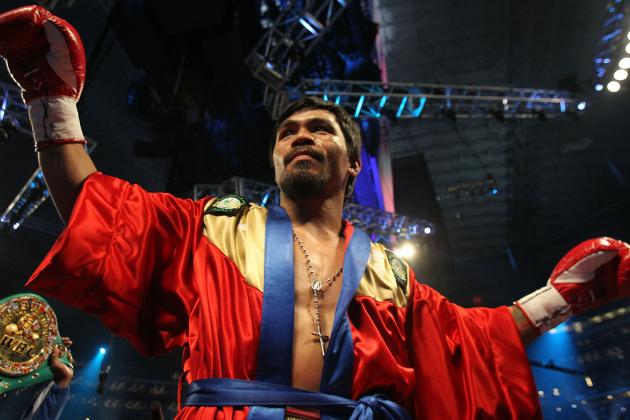 Jed Jacobsohn/Getty Images

Anytime you watch a Manny Pacquiao fight, you're watching the Super Bowl of boxing.
Millions of fans across the globe will be watching the fight. On such a stage, one must dress to impress.
Expect to see the two fighters sport flashy robes and trunks, and walk to the ring in WWE style entrances.
Pyro included.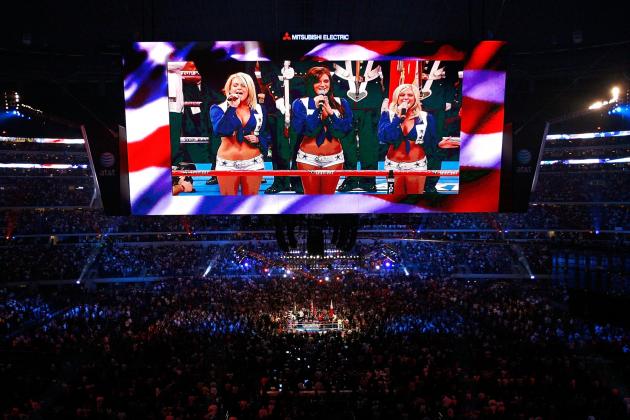 Tom Pennington/Getty Images

Consider it a warm-up for the Olympics.
One part nationalism and one part war cry, the pomp and circumstance of national anthems before a major fight are sure to give anyone goosebumps.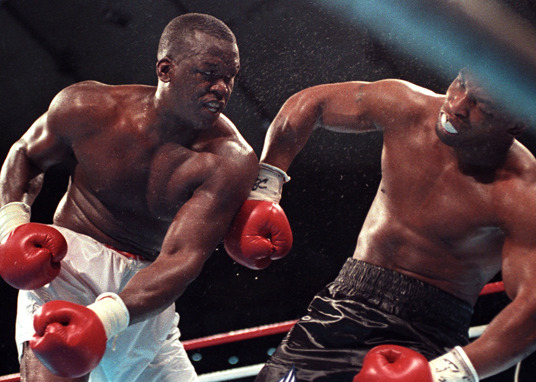 What if Bradley wins?
That would make for one of the most epic moments in boxing history.
Did you miss Mike Tyson getting KO'd by Buster Douglas? George Foreman upsetting Michael Moore?
Do you really want to be the guy who found out about it on Twitter?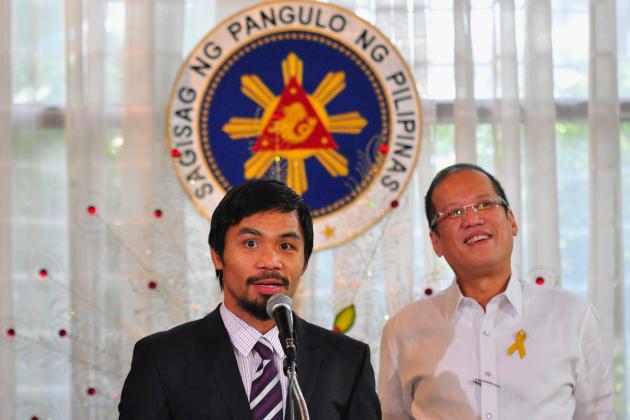 Dondi Tawatao/Getty Images

Pacquiao has been undefeated for the past 7 years.
In that time, he has destroyed opponents from Super Featherweights to Light Middleweights. But that does not guarantee him a victory against Bradley.
Pacquiao is now a congressman in the Philippines. He also hosts a television variety show. He is also a budding music-recording artist.
With so many things on his plate, one has to ask - is boxing still his main passion? If it's not, he may be in for a big surprise.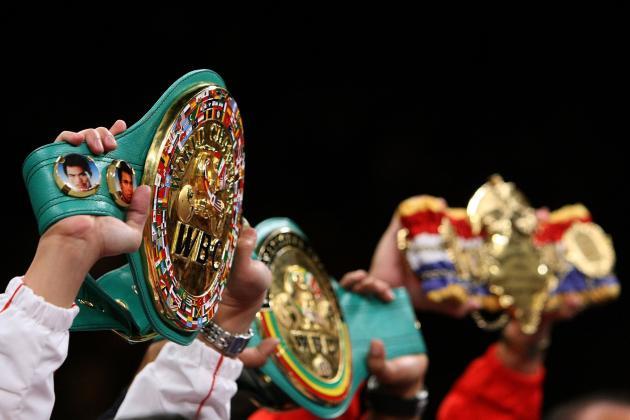 Harry How/Getty Images

Floyd Mayweather and Manny Pacquiao have been teasing the boxing world with a potential Mega Fight for the past three years.
On May 5th, Mayweather beat Miguel Cotto in a modern day classic boxing match.
Many consider the May 5th fight one leg of a semi-final, with the Bradley-Pacquaio match up on the other side of the bracket.
If this truly were tournament, the next fight - the finals - would be Mayweather versus the winner of Pacquiao-Bradley.
We can only hope.