UFC 146: Power Ranking Revitalized Heavyweight Division
May 28, 2012

Jason Merritt/Getty Images
With UFC 146 and the all-heavyweight experiment going exactly as the company had planned, there is no question that the most explosive weight class in the company has been revitalized.
Now that the seismic shift in MMA has occurred, it's time to power rank the heavyweights for what should be the main focus of the company going forward; the people want knockouts.
Brock Lesnar or not, there is still plenty of elite talent in the division and proof with UFC 146's success that it can carry a complete card.
I would love an all-big man PPV at least once a year.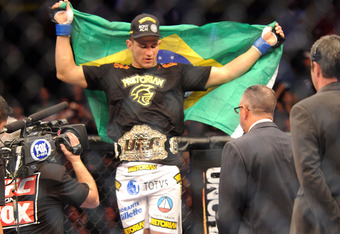 Jason Merritt/Getty Images
No. 1: Junior dos Santos
The UFC heavyweight champion of the world, Junior dos Santos proved once again just how dominant he can be by taking No. 1 contender Frank Mir and beating him senseless.
It took Dos Santos a few minutes to figure out his distance and what strategy Mir was using, but once he found his range, there was no chance he was going to lose that fight.
There is no question who the No. 1 heavyweight in the world is right now—Dos Santos is the king of the mountain.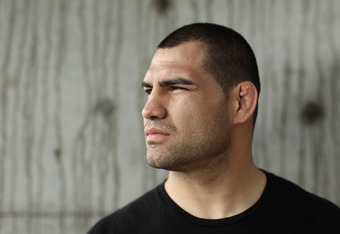 Cameron Spencer/Getty Images
No. 2: Cain Velasquez
While Antonio "Bigfoot" Silva has been heralded as one of the next great MMA fighters, he was absolutely pummeled by a ground-and-pound game from Cain Velasquez that had the Octagon soaked in Bigfoot's blood.
The one-sided nature of this fight lends even more credibility to the belief that Velasquez was hurt for his bout with Junior dos Santos, but the win at UFC 146 for Cain likely means a title shot in the near future.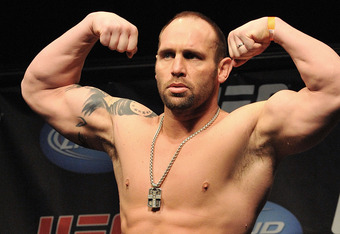 Jon Kopaloff/Getty Images
No. 3: Shane Carwin
Despite having back surgery, Shane Carwin will be back sooner rather than later and has vengeance on his mind. We can forget that Carwin has lost his last two fights against Brock Lesnar when he wasn't sick and Junior dos Santos.
With the last two losses being the only of his career, there is no reason to believe that he won't be a serious candidate for a No. 1 contender fight when he returns.
If Carwin can push Dos Santos the distance, he will give the heavyweight division a run for its money.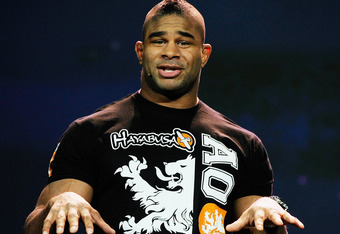 Kevork Djansezian/Getty Images
No. 4: Alistair Overeem
Despite the fact that he was one step away from fighting for the UFC heavyweight championship, Alistair Overeem hurt his chances and his credibility by testing positive for performance-enhancing drugs.
While Overeem may have the physical stature of a star, his 11 losses over his career to a wide array of famous fighters proves he isn't the powerhouse the company has made him out to be.
I wouldn't be shocked if he got knocked out in his second fight in the UFC.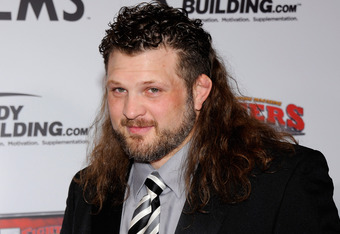 Ethan Miller/Getty Images
No. 5: Roy Nelson
With a huge win over Dave Herman at UFC 146, Roy Nelson proved that he can be a force in the heavyweight division with his elite striking. While the heavyweight division has no shortage of heavy hitters, Nelson could be the hardest puncher.
If Nelson can string together two more wins, there is no doubt the UFC would try and capitalize on his mainstream exposure by giving him a title match.
People like Big Country, and the UFC likes to make money; it's that simple.
Check back for more on mixed martial arts as it comes, and check out Bleacher Report's UFC page to get your fill of all things UFC/MMA. For more on MMA/UFC, check out Ring Rust Radio for all of the hot topics.