Nick Fairley and Players Who Aren't Worth the Trouble
May 28, 2012

Ezra Shaw/Getty Images
Detroit Lions defensive tackle Nick Fairley was arrested for driving under the influence and attempting to elude police in Alabama this weekend. This arrest comes just two months after he was arrested for marijuana possession. The former Auburn standout has become a huge headache for the Lions and has joined a list of NFL players who are not worth the trouble they bring to the table.
Here is a list of some of the most notable NFL headaches.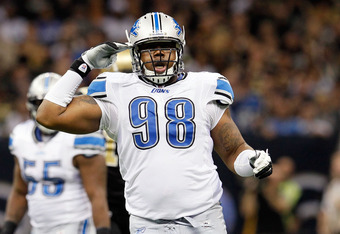 Kevin C. Cox/Getty Images
Nick Fairley, Detroit Lions
Fairley had major character concerns coming out of college, but his immense raw talent and ability to dominate on the field led the Lions to select him with the 13th pick in the 2011 NFL draft. Now, with his second arrest in less than two months, and this one for eluding police, it seems like those character concerns are coming back to haunt the Lions.
According to Fox 10 News, Fairley has been charged with DUI, attempting to elude police and was also ticketed for reckless driving, no proof of insurance and having an open container. The 24-year-old was also arrested and booked for second degree possession of marijuana on April 3. 
Fairley played in just 10 games as a rookie in 2011 and totaled just 15 tackles and one sack. For a guy with such meager on-field production, his rap sheet is getting pretty long. If he has anymore off-the-field incidents, you can bet the Lions will cut ties with the former Auburn star.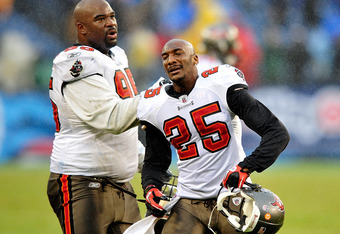 Grant Halverson/Getty Images
Aqib Talib, Tampa Bay Buccaneers
If there is an NFL player who has run into more legal issues recently than Aqib Talib, I'm not aware of him. While supremely talented on the field, Talib is even more effective at drawing police attention off of it. 
It all started at the 2008 NFL rookie symposium, when he got into a brawl with fellow Bucs rookie Cory Boyd. Then, in the summer of 2009, Talib was arrested for battery on a can driver. Finally, in March of 2011, a warrant was issued for his arrest in Dallas, where he was charged with aggravated assault with a deadly weapon. He was accused of firing a gun at his sister's boyfriend.
So yeah, the 26-year-old cornerback is clearly more trouble than he is worth. There is almost zero chance he stays out jail for the remainder of his career.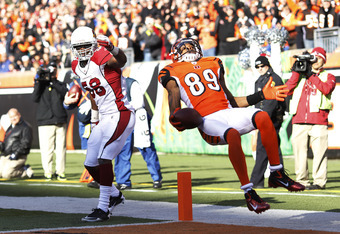 Joe Robbins/Getty Images
Jerome Simpson, Minnesota Vikings
Simpson looks like a sweetheart compared to Fairley and Talib, but still, he is certainly more trouble that his ability on the field is worth. 
In March, he pleaded guilty to a "prohibited act relating to controlled substances," according to ESPN. Police claimed they tracked a shipment of 2.5 pounds of marijuana to his Kentucky home in September and they found another pound in his house. Simpson was sentenced to 15 days in jail, 200 hours of community service and a $7,500 fine.
He signed a one-year, $2 million contract with the Vikings on April 24. 
In 2011, Simpson had 50 receptions for 725 yards and four touchdowns. Those numbers don't make up for the headache he's going to cause the Vikings.